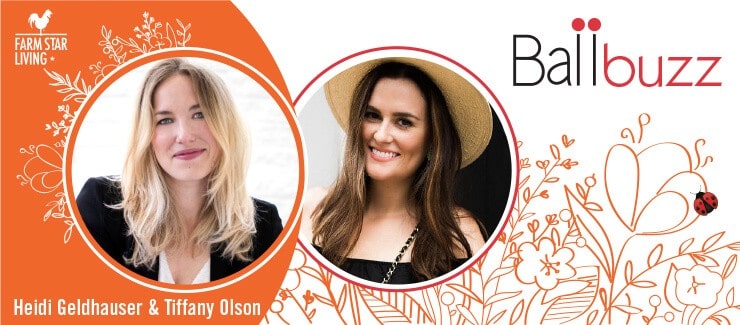 Not only are fruits and vegetables grown on farms, but so are flowers.
Fields of gorgeous, colorful flowers as far as the eye can see can be found coast to coast, and many of these flowers have one thing in common:
Ball Horticultural Company
. This family-owned company has been providing the quality seeds of all varieties of flowers to farms all across the USA, and, in fact, the world, for more than 100 years.
We have teamed up with Ball Horticultural Cut Flowers to show how easy it is to incorporate flowers into your life, and in turn, improve your overall happiness.
It's true. Flowers lift one's mood and bring happiness.
Through a series of experiments, it has been found that 100% of women polled who received flowers made each smile and happier (even days later). Everyone polled felt happier, smiled and it still made them feel happy a few days later, unlike the other gifts that they'd received in the experiments.
Flowers bring in light and happiness, and feelings of well-being and contentment, yet why do so many of us feel intimidated by buying flowers and arranging them ourselves?
Perhaps it is because we have all seen so many huge, colossal arrangements in hotels, salons or restaurants, and we think we could never do that.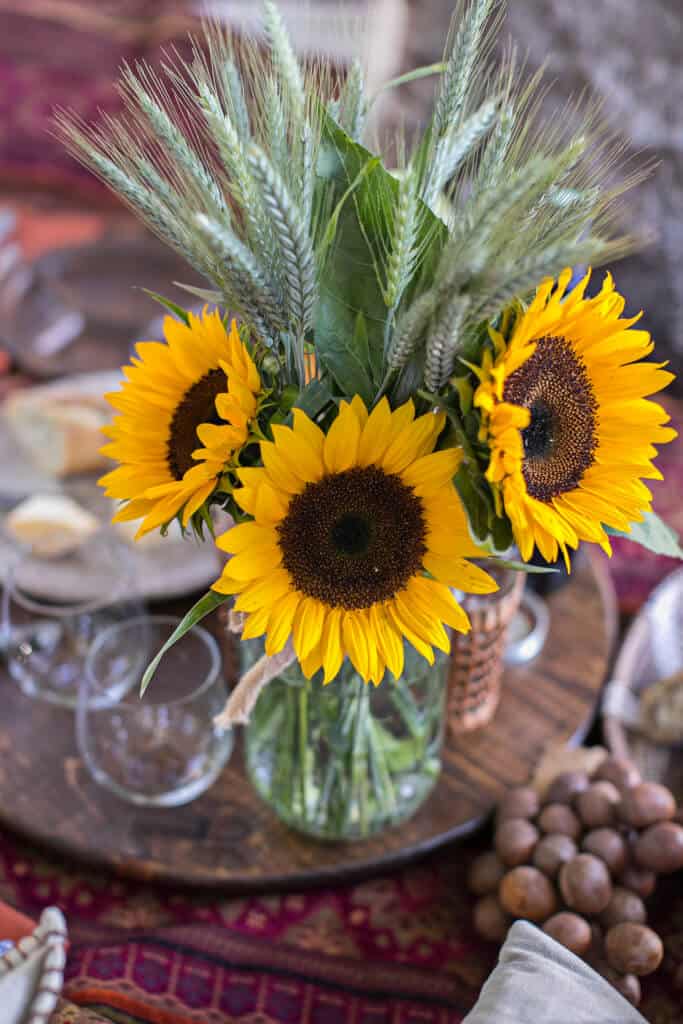 However, you don't have to have a huge formal arrangement to incorporate the floral beauty into your home, or in your office space. It is something that can be as simple as adding a few varieties to a mason jar, to a pitcher, to a vase, of course.
We want you to meet two dazzling young women who have been actively blogging and working in the South, and we sat down with them to find out how they incorporate flowers into their lives. Then we tagged along with them and watched them make two beautiful arrangements themselves! So inspiring.
One thing we found out, for sure, that these gorgeous flower arrangements aren't your grandmother's. They can be as hip, diverse and fun as you want to make them.
---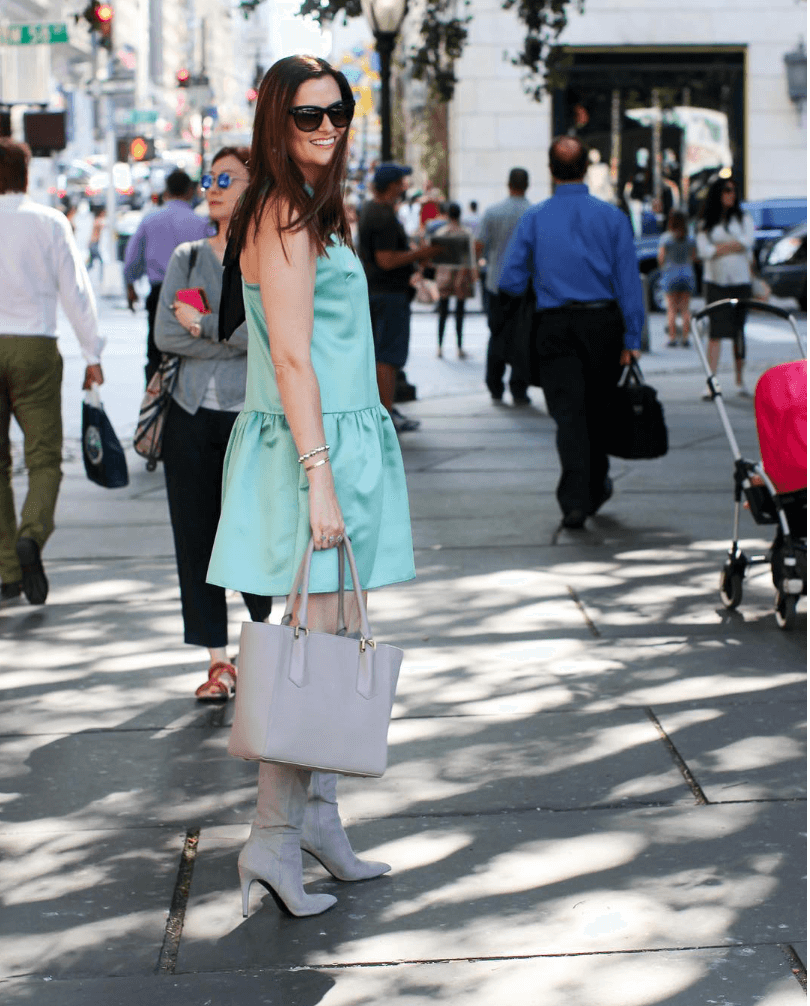 Meet Tiffany Olsen, blogger and Mom.
What inspired you to start your blog Tiffany Style Blog? I really wanted to use my creative juices in some creative outlet to talk about things that interest you – and I wanted a place to use my voice!
My hope is in connecting with other people who have similar interests or can relate to different issues or ideas that I have. How to wear something a certain way or how to cook an easy recipe. I just want to connect with other people.
How is it going? So far, so good! It started in 2009, and it started in fashion. Then I had a son 2-years ago, and things changed! It became more of a lifestyle type blog, and I think it's going well. I get to do what I love – which is talk about fashion, flowers, art, interiors. My passions.
Speaking of flowers, how do flowers make you feel? Soooo happy! I'm that person that tends to go overboard with live flowers in their house! It's a little excessive, I know, but I've come to say that it's my thing and I appreciate it for what it is. I just love them – and they make me feel so happy!
What room is a must for your flowers? My kitchen, for sure, and the breakfast table / room. I love to have flowers in my powder room and guest room, too. Definitely the kitchen.
A special time you received flowers or gave them? I am a believer in buying flowers for yourself – so I mostly buy my own flowers. I've even told my husband what to buy! I like to arrange them myself.
Do you have a favorite? Peonies – they are my favorite. And hydrangeas … love them.
Watch this video to see the super simple, super chic arrangement that Tiffany made for a nice outdoor fall day: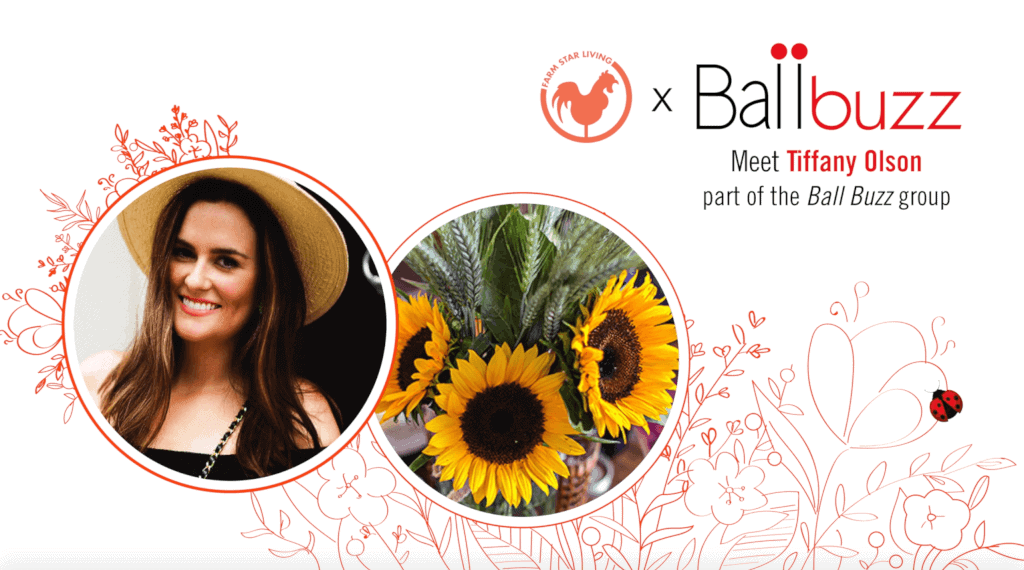 ---
Meet Heidi Geldhauser. Photographer, Visual Artist, Videographer.
She's been doing photography for 18 years, yet she is still the young age of 34! Her eye for beauty, as well as for framing the perfect shot, is undeniable, and so is her eye for flowers.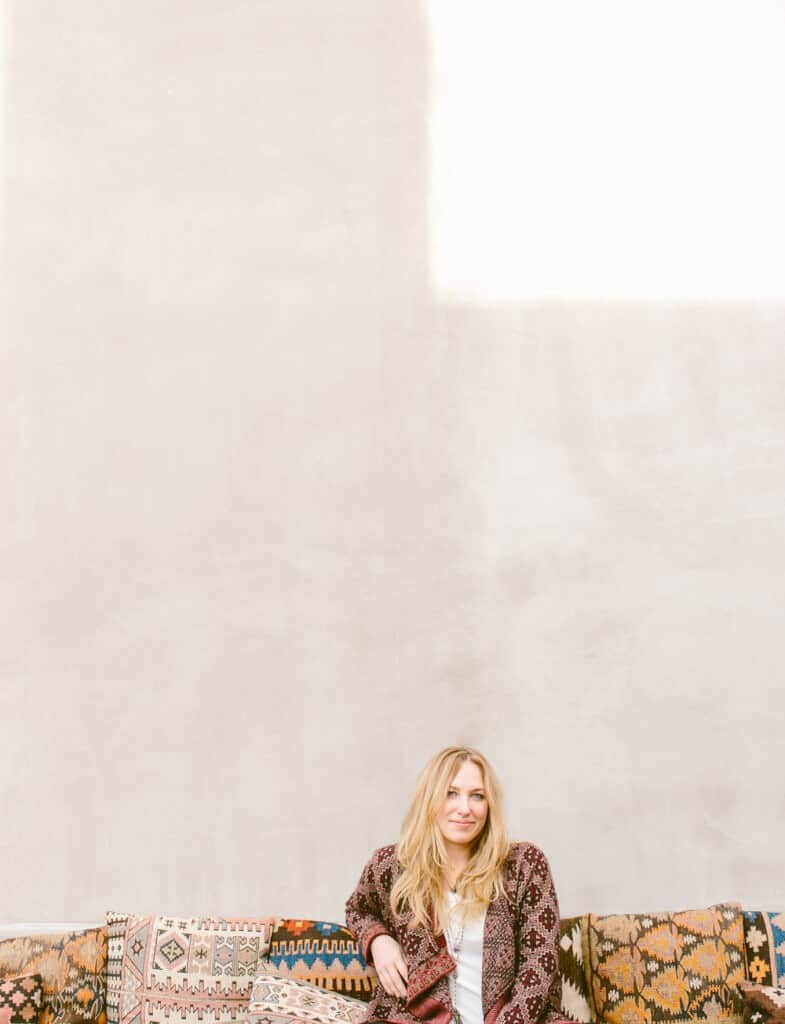 We sat down with Heidi to ask her a few questions about her life and flowers.
How do flowers make you feel? Flowers make me feel HAPPY!
Do you have a favorite? Yes, Queen Anne's Lace. It is actually a weed, but it's beautiful. It grows like a weed at the side of the road, but it's one big flower that's made of lots of little tiny flowers. It's a microcosm and a macrocosm all in one. I like that they grow wild. They just captivate me.
What inspired you to start doing creative photography? I feel like photography is a great creative outlet. My true passion is in drawing and painting. So photography was a great transition into monetizing an artistic career that's not as connected as closely to where my passions lie. So I didn't have to rely on my artwork to make money, but I could still be creative.
I have had my own company since 2005, and I am always thinking of new ways to grow and expand – such as video. I taught myself the process for a year and a half before I became comfortable approaching a paying client. It's creative and artistic, and specifically branded for my clients. I am definitely behind-the-scenes.
Speaking of, let's check out how Heidi put together this beautiful arrangement here, as she makes it all look so easy. AND IT IS!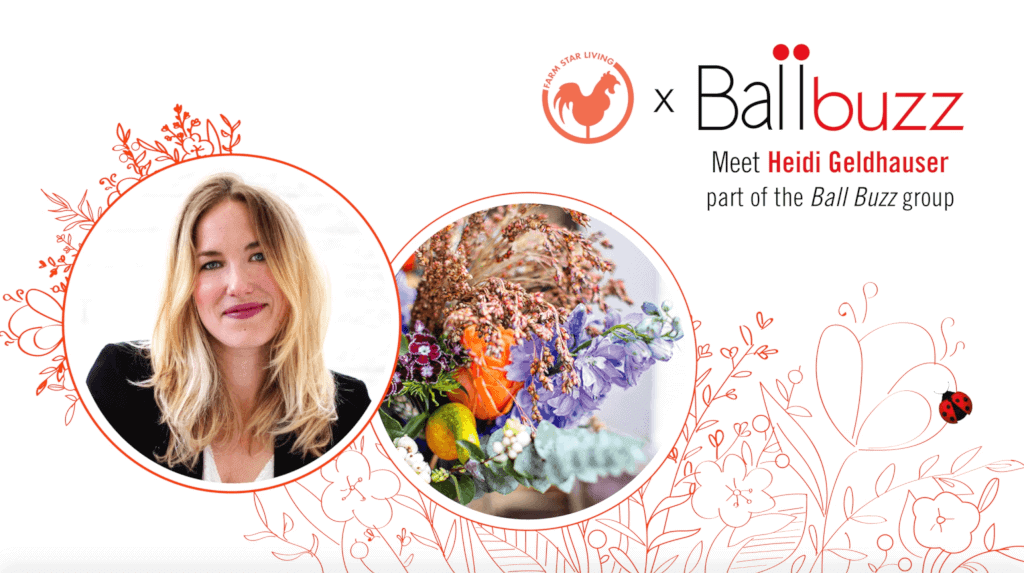 ---
Make sure you follow BALL HORTICULTURAL CO. on their Instagram / social media pages for inspiring flowers that you can integrate into your life, too!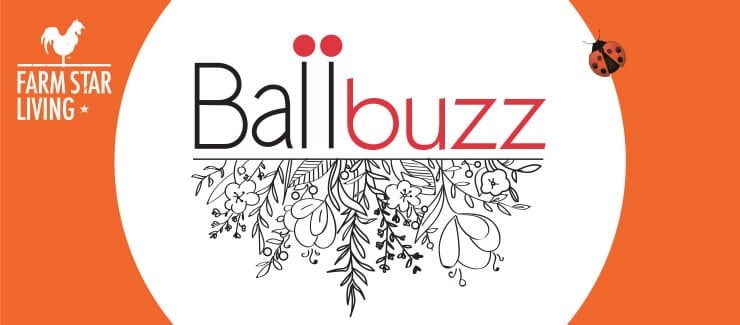 ---