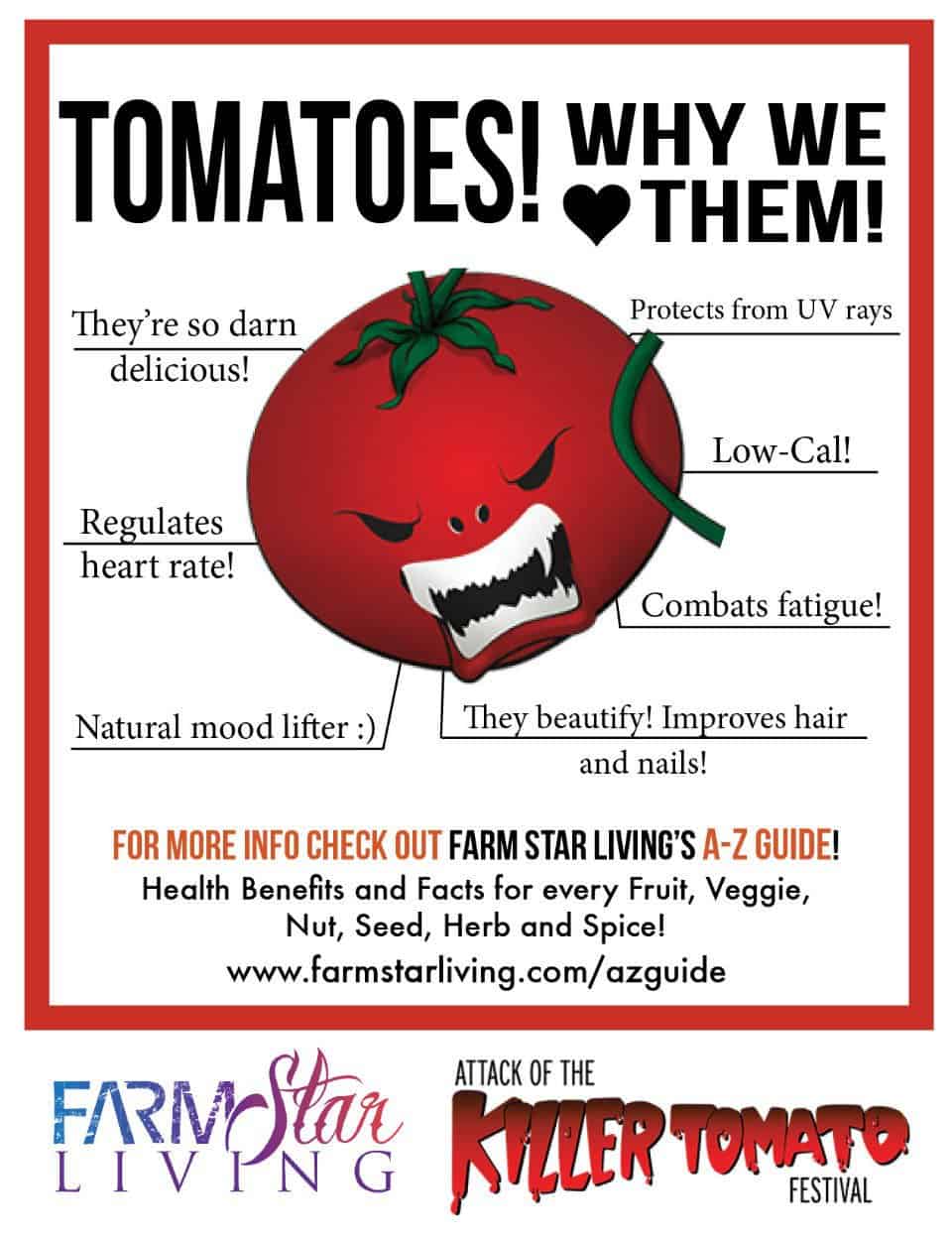 No, but really! The festival is almost here, and we could not be more excited. For those of you who know about this festival, we hope to see you there! For those of you who are a little newer to all of this, or if you're just interested in how it all works, stay tuned and keep reading – I guarantee you'll want to go once you hear about it.
It all started six years ago in JCT Kitchen, at the first annual Attack of the Killer Tomato Festival put on by Chef Ford Fry, partnered with Georgia Organics. The Festival was a place where some of the best Atlanta chefs and mixologists could convene and have a fun day, making delicious creations and benefiting those in need. The proceeds benefitted Georgia Organics, a nonprofit devoted to promoting sustainable foods and local Georgia farms, connecting healthy organic food from Georgia farms to Georgia families.
This year, the Festival will have twice the benefits of the first one back in 2009. Not only will it still benefit Georgia Organics, but it will also benefit The Giving Kitchen, whose mission is to provide help to members of the Atlanta restaurant community who are facing unanticipated hardship. The Giving Kitchen was inspired by the love and support of the Atlanta community, and now it seeks to give some of that love and support back.
This year's Festival promises to be an amazing success. The event has now become so popular that it had to change venues! Instead of the JCT Kitchen, the Festival will be held at The Goat Farm Arts Center on Sunday, July 20 from 1:00 – 5:00 PM. Featured at the event will be over 50 of the top chefs in the South, 19 of the most skilled mixologists, and over 30 of the farmers who provide you with the food you already love. In addition to the food fun, there will be some very important, high-profile judges from magazines like Garden & Gun, Esquire, and Food and Wine to choose the best tasting dish and cocktail, as well as live performances from The B-53s and DJ Brian Poust.
Not only will you have the most amazing time, but you'll be giving back to the community, as well. Is there anything else as fun and fulfilling to do on a lazy Sunday? I know we'll be there having a blast, so make sure to get your ticket soon – we'll see you there!
---