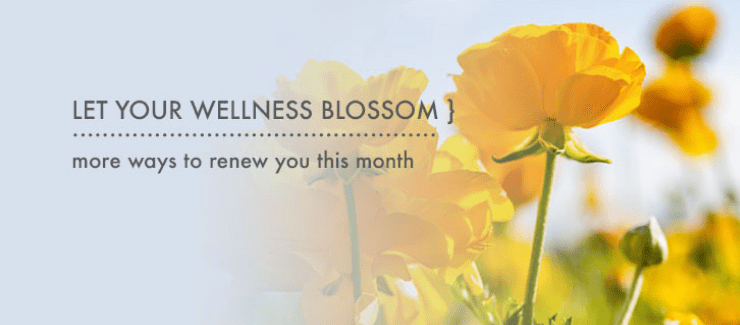 Spring means renewal of life itself! I've been getting up every morning before the sun comes up to hear the birds chirping, to see daylight looming, and it just puts the 'spring' back in my step all day long. I love the flowers, the smells, the feels of nature blossoming.
My life feels renewed in so many ways, and coming out of the haze of Covid-19 feels so good. I just got my first shot, waiting for my second, and praying that this keeps us all safe and away from the threat of serious disease. I'm so hopeful about the months ahead and am so glad to have a vaccine to turn to. Hopefully you're staying safe, too, as we finally (hopefully!) come out of this time that has taken so much from so many of us.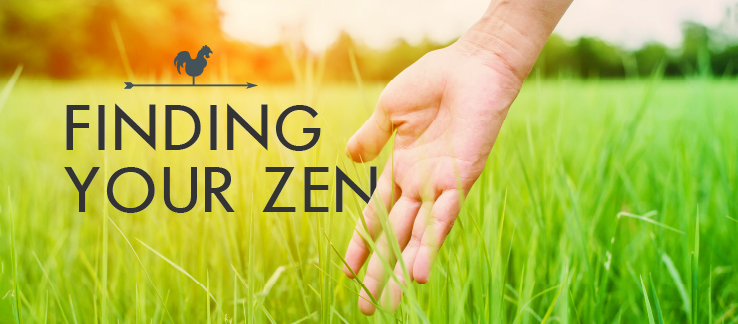 Part of coming through these challenging times has been thinking about life priorities and coming to terms with what will matter most. So, to me, I feel that FINDING MY ZEN is critically important! So, I've been prioritizing work / life balance, having a healthy approach to facets of life including relationships, career, spirituality, health, and self-care - all of which are even more important to me now. Plus, I have been realizing that health must always be my number one priority, so I've been in school at Institute of Integrative Nutrition (you'll find the program overview on that link!) studying it all to become a health and wellness coach, and learning so much more about foods and nutrition, of course! (If you want to know more, email me at wellness@farmstarliving.com)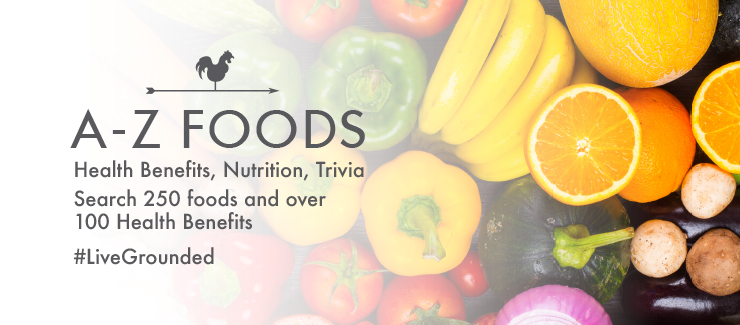 This month, I'm sharing some of my tips and insights on things to help us all achieve more wellness in mind, body and spirit. First, I'm really excited to also announce the relaunch of our AZ HEALTHY FOODS Directory! You will find 250 farm-fresh foods that you can search, plus their health benefits, their nutrition profiles, and even some very intriguing farm trivia, all to help you make more healthy food choices in your life! Also, you can search by your health concern and find foods to help aid with that, too! It's really comprehensive, and I had it all double-checked from a leading hospital Emory Health Center's on-staff nutritionist specialist. So it's been double-verified!
Of course, here at Farm Star Living we think farmers are 'stars' and should be celebrated as such! SO, meet our latest Farm Star™ Venice. She's working away at her cocktail farm. Yes, you heard right - a cocktail farm! With all of her organic flowers and herbs, they create syrups for mocktails, cocktails and desserts. I've even been putting them on my yogurt and can't tell you how flavorful they are! Get to know her and learn all about it!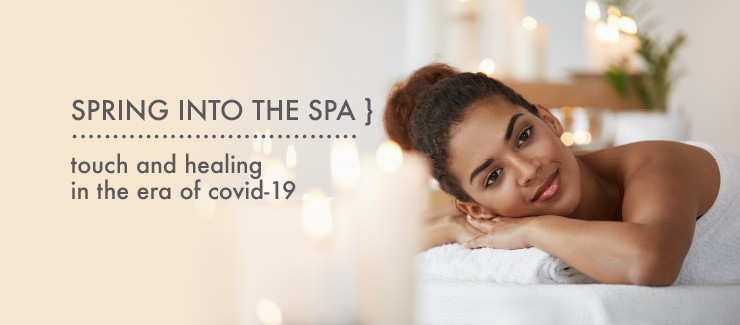 Plus, this month you'll find more on self-care, with a conversation on the healing touch at spas that I held with a leading Spa Director and Board of Director of International Spa Association (ISPA), the largest spa association . She talks about what it's been life for spas to reopen during Covid-19, take care of clientele, and to start to service patrons. I know I've been wanting some me-time at a spa, and I really appreciated hearing her thoughts first-hand.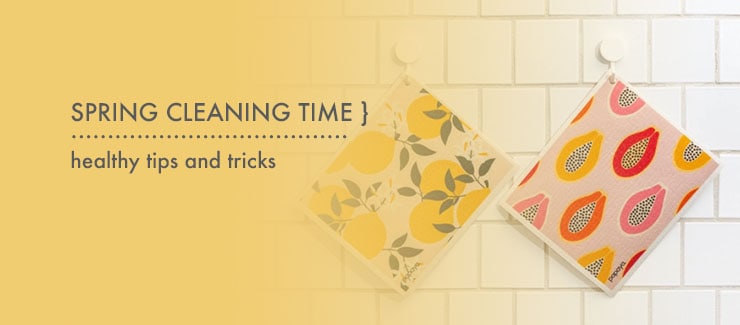 Another thing I love about this month is it's the perfect time to purge anything that is old and make way for the new! I must admit the one thing that I don't love is the cleaning itself, but once I've done a deep clean, I do feel so much better! I have some great cleaning tips here, as well as some terrific products that are natural and unique. I'm using them myself and really amazed at how good they are. Wish I had some help when purging my closet though! I have kept so many things from years ago, and every once a year I have to really ask myself, is this still even close to being in style? (probably not!)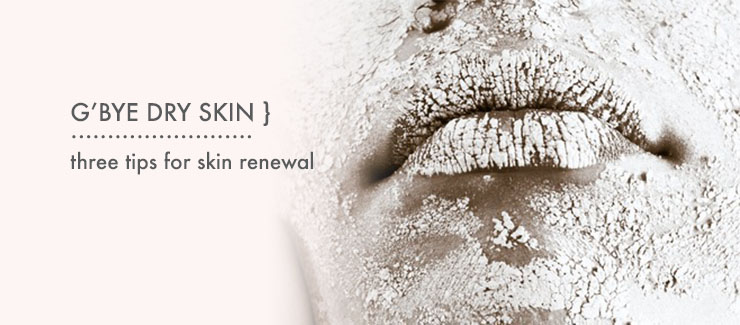 If your skin is worn out and weathered, you'll find some extra tips from my favorite gurus on skincare (from Clarins, Naturopathica, Comfort Zone, etc.) on how to renew your skin and what you can do to help it. If you are interested in natural, healthy spa and wellness products, too, you can find them in my blog on products to love. And with DISCOUNTS! Can I get a 'heck, yeah?!' Hopefully that will give you some extra change in your pocket should you be in the market for some products to help you on your own wellness journey!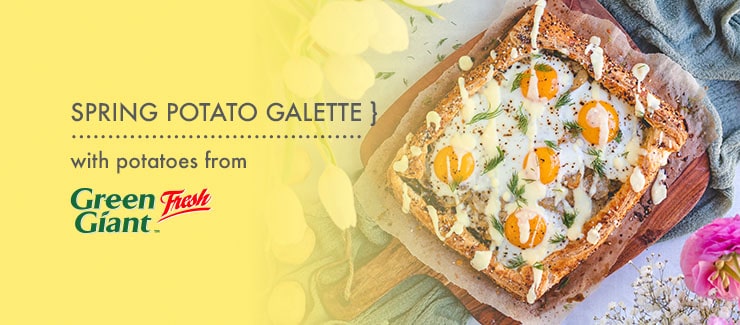 This spring is time for more delicious, fresh meals and foods, and you'll love this GALLETTE dish, and I know you'll find it to be as mouth-watering as we have. We love how gorgeous it is, and we think it will make your table look like you're in your own photoshoot, the dish is so beautiful as it is delicious.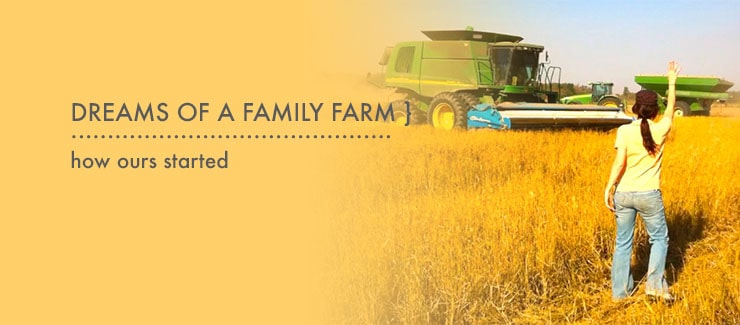 And, I'm also sharing a bit more about my own family farm, and this month I received a manuscript written by my grandfather, who's been long gone for over thirty years at this point, and I have learned first-hand what was involved in creating this farm! I literally had no idea of the struggles, vision and determination it took, and it really inspires me to keep on trucking with my own goals – no matter how hard! So, I wanted to share this, too.
There is also a chance for you to win a Sweepstakes from Sunsweet, and if you've never tried their D'Noir Prunes, you seriously don't know what you're missing! They are truly delicious - I became a prune lover after eating these. So, seriously, you should try them and let us know what you think! I even had a guy one day at a football game hear me talking about them and say that he knew those prunes and loved them. Totally unsolicited!!
There's always more to love on the site - so please check out our videos, blogs, farms and of course our Farm Stars™!
---