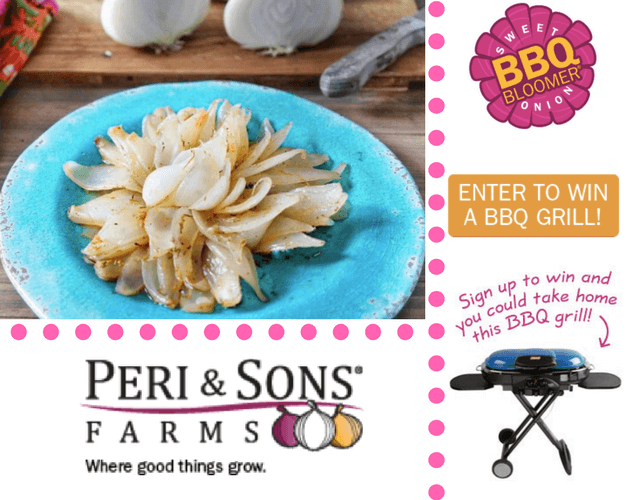 Summertime is here and we are SO excited for the food that it brings! It's time to fire up the grill and plan a cook-out to share all of your summertime favorites. A new food item that we are SO excited about is the *NEW* Peri & Sons Sweet BBQ Bloomer Onion! Y'all know we love delicious dishes with a healthy, farm-fresh twist, and that's why we are so excited about the Sweet BBQ Bloomer Onion. This fun package starts with the beloved Peri & Sons Farms' Super Colossal Yellow Onion, full of fresh flavor, sweetness and a taste all of its own!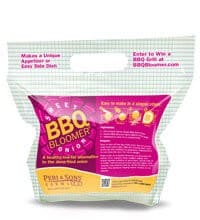 The package has everything you need to create this recipe right in and on the bag! It has a delicious blend of spices and seasonings that will make these onions even more zesty, delicious and flavorful, and the bag is complete with easy to follow grilling directions! So, not only is this recipe delicious and healthy, but it's also easy and convenient. That's what we like to call a win-win situation. The ingredients and even special sauces follow!
BUT WAIT! Who wants to WIN A GRILL?? If you do, then head on over to the Sweet BBQ Bloomer Onion Website to enter! From now through September, this giveaway will help you create the most fabulous cook-out and grilled dishes ever – starting with the BBQ Bloomer Onion kit, of course!
Now, let's get grillin'!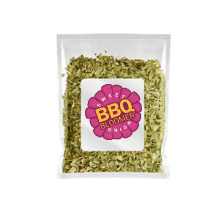 Spice Blend Ingredients:
1 tablespoon freshly minced thyme or oregano
2 teaspoons freshly minced rosemary
1 teaspoon salt
1/4 teaspoon paprika
1/4 teaspoon pepper
Check out this video for step-by-step instructions: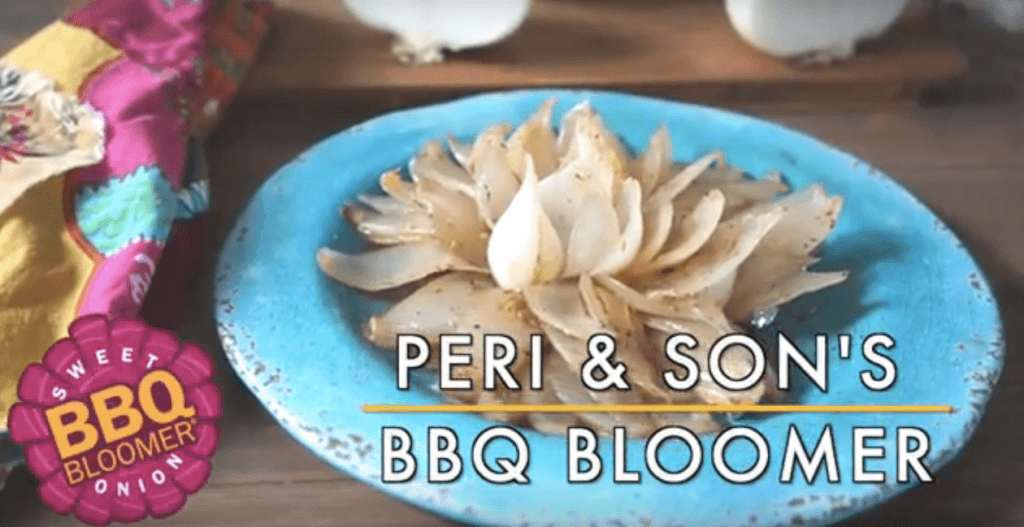 Ingredients:
1 Peri & Sons Farms Sweet BBQ Bloomer Onion
1 Packet BBQ Bloomer Spice Blend
2 Tablespoons Olive Oil or Melted Butter
Directions:
With a sharp knife, slice 1/2 inch off the top of the onion and then peel off only the outer-most layer. With the root-side down, begin at the top and cut 12-16 wedges cutting only down to about 1/2 inch of root end; although slit, the onion should remain whole.
Place onion on a double thickness of heavy-duty foil (about 12 in. square). Open wedges slightly; sprinkle with either the fresh thyme, rosemary, salt, paprika and pepper recipe or our pre-prepared dried herb mix. Drizzle with butter or olive oil.
Fold foil around onion and seal tightly. Grill, covered, over medium heat for 30-35 minutes or until tender.
Let cool for 5 minutes. Unwrap, and enjoy!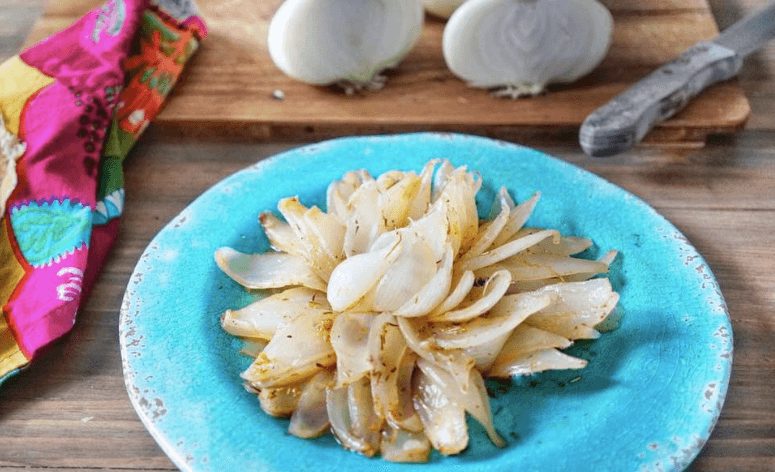 Doesn't that just look delicious?! We love this recipe because it's a great appetizer to share or to enjoy on it's own as an entree. Now, let's kick it up a notch! Peri & Sons Farms has also provided five tasty dipping sauces to serve alongside your Sweet BBQ Bloomer Onion.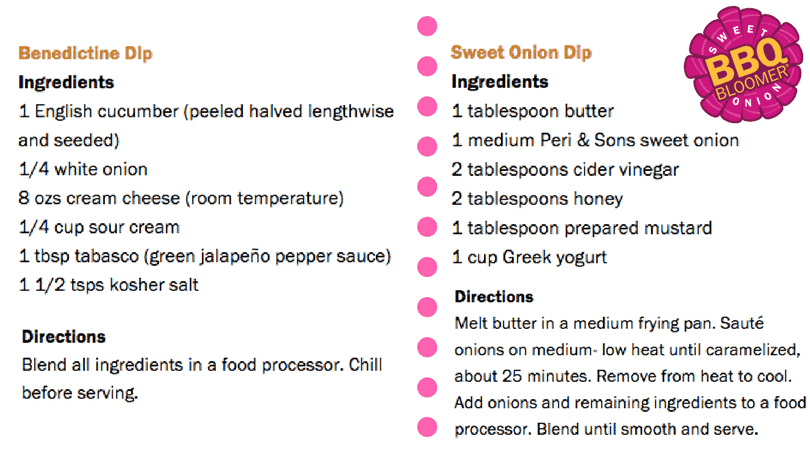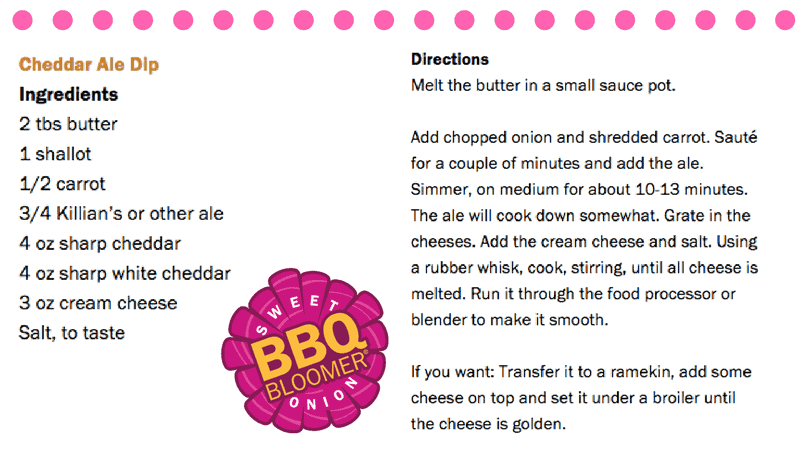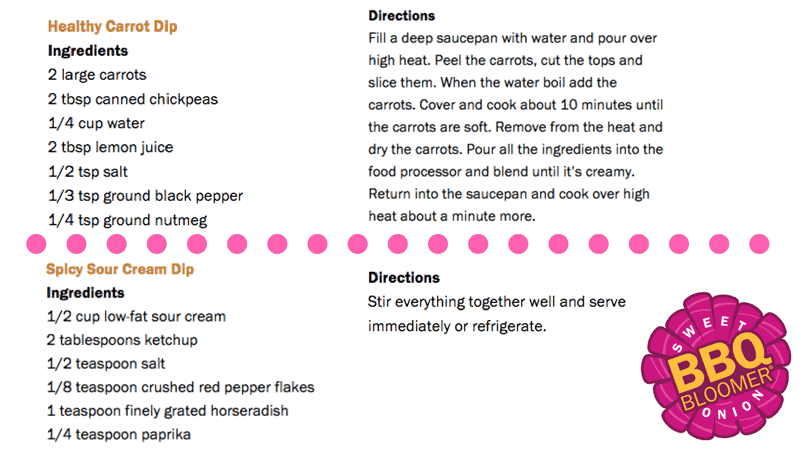 Peri & Sons Farms is so excited about their new Sweet BBQ Bloomer Onion, and they want to pass the summertime goodness onto you! Enter the Sweet BBQ Bloomer Onion Giveaway for the chance to win your own BBQ Grill!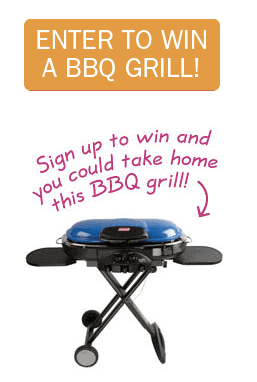 We hope you enjoy this new, healthy recipe this summer just as much as we do! Don't forget to look for the colorful BBQ Bloomer Onion package at your local retailer. Happy grilling!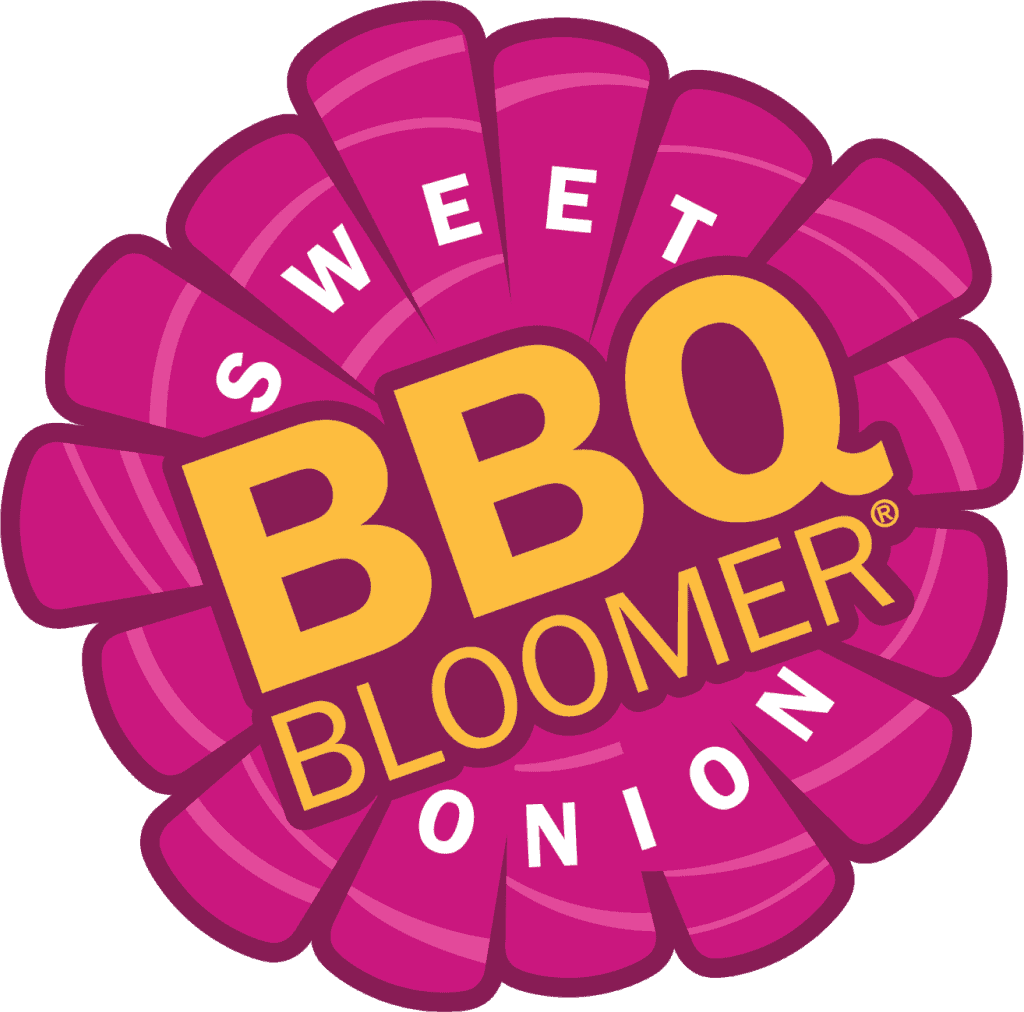 ---