Everyone loves mashed potatoes, right?! Mashed potatoes are one of those dishes that remind me of home and getting together with family. But there's a reason why we serve mashed potatoes on special occasions – making them is such a hassle! The steps alone are exhausting – peel the potatoes, chop the potatoes, boil the water, gather and measure ingredients, cook potatoes, drain potatoes, mash potatoes – I'm tired just thinking about it! But, making mashed potatoes doesn't have to be a hassle thanks to the new Minute Mashers™ with Gravy from Green Giant™ Fresh. Thankfully, you can now enjoy meals in minutes!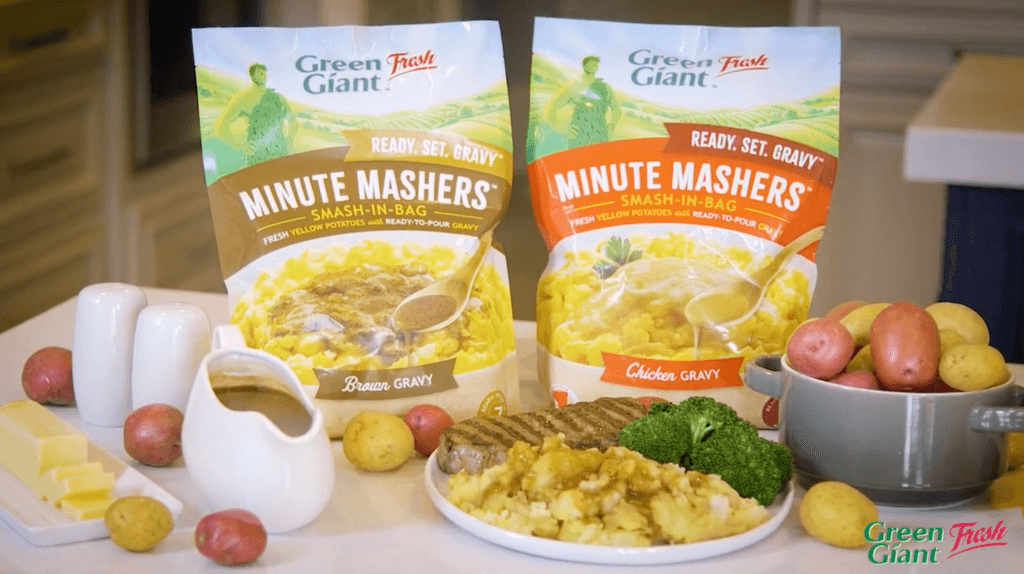 Inside the microwavable package you'll find real, whole potatoes, real butter, and real seasonings like the ones in your own kitchen. Just place the whole package in the microwave for seven minutes and let the Minute Mashers™ work their magic. Now, this is the fun part – remove the package with oven mitts then smash and mash the whole potatoes into mashed potatoes right in the bag. No need for big pots of boiling water or gathering tons of ingredients because it's all right there in the package.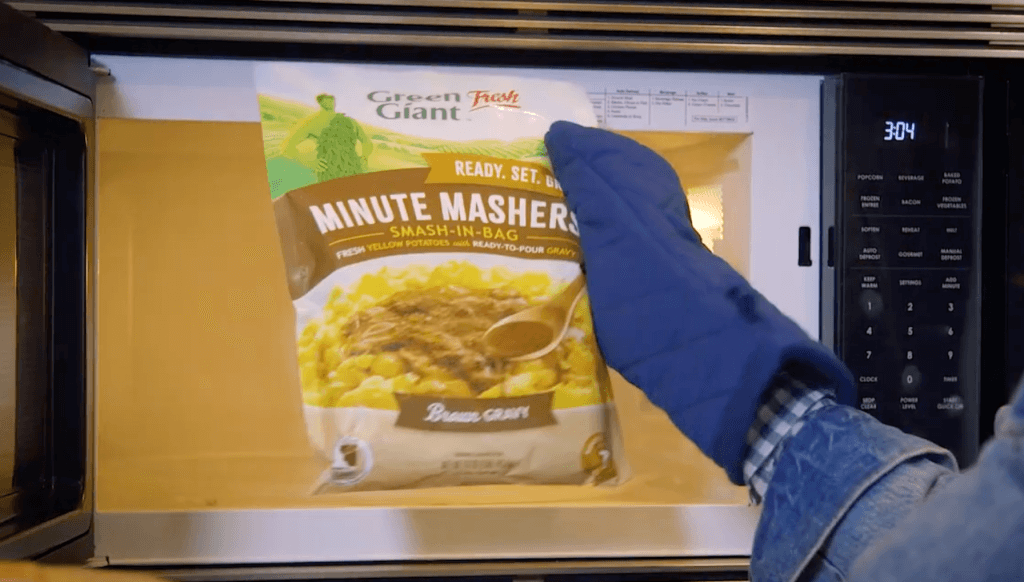 Once potatoes are mashed to your desired consistency, open the bottom portion of the bag and plate your hot mashed potatoes. Then simply cut a small slit into the top of the package and pour real, rich brown gravy over the mashed potatoes. It's everything you need to make real mashed potatoes with real gravy in minutes!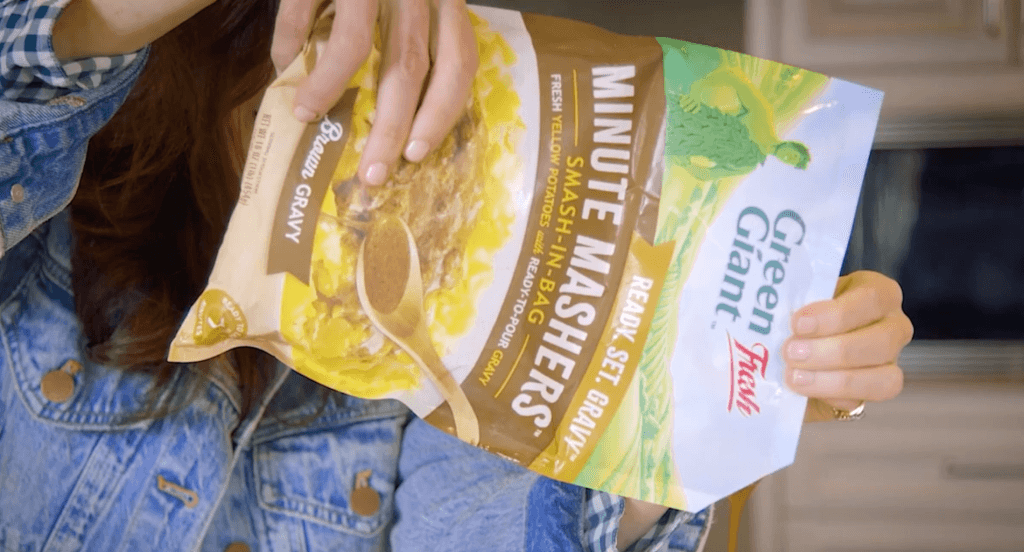 Minute Mashers™ with Gravy comes in two delicious varieties: Yellow Potatoes with Brown Gravy made from real beef stock and Yellow Potatoes with Chicken Gravy made from real chicken broth. And the yellow potatoes are among the best I've tasted – so creamy, buttery soft, and I don't have to peel them!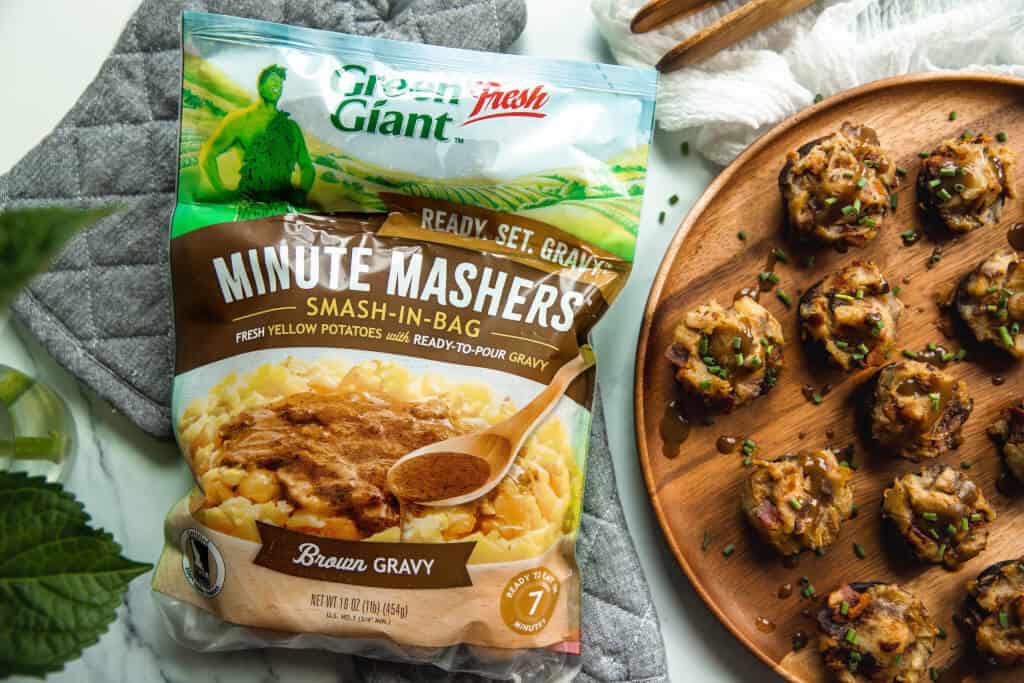 Get creative and see how you can use Minute Mashers™ with Gravy at home or give this new recipe a try – Minute Mashers™ with Gravy Stuffed Mushrooms! These hot appetizers make a delicious addition to any party and they are so quick and easy thanks to, you guessed it, Minute Mashers™ with Gravy!
So the next time you think you don't have enough time to make mashed potatoes, think Ready.Set.Gravy™! with Minute Mashers™ with Gravy – you can find them in the produce aisle!
---