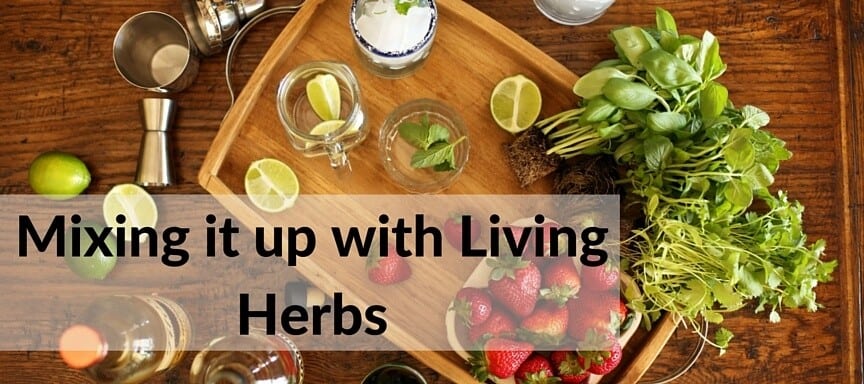 Summer has finally arrived and that can only mean one thing...outdoor fun with friends and family. Craft, trendy cocktails are all the rage right now but you don't need to go out to your local pub to entertain like a pro. So take out your swimsuits and enjoy a warm sunny day next to the water, sipping on one of these refreshing cocktails with tips from North Shore Living Herbs®. Follow along to bring out the Mixologist in you this summer!
What is the number one secret of a true Mixologist? Fresh herbs, of course!! Muddling fresh herbs and topping your favorite cocktail off with fresh herbs as a garnish will add OUT OF THIS WORLD flavor. It's the easiest, fastest way to add the "WOW" to your skills behind the bar. Secondly, using fresh squeezed fruit or vegetable juice will make a noticeable difference in the overall flavor of your cocktail. We all have access to fresh, quality ingredients with so much in season this time of year to enjoy. Thirdly, arm yourself with the proper tools. You don't need to be too fancy, unless you want to be; all you need is a muddler or wooden spoon, a shaker, stirrers and a good, sharp knife. (Tip tearing the herbs versus cutting them releases more flavor!) Lastly, stir (or shake) in the fun! You know how to do this one…don't forget to turn up the music, dance and laugh out loud as you concoct your crafted specialty cocktails. Chin up, shoulders back…you totally got this!! To be the envy of your group at the next barbeque try one of these signature drinks brought to you by North Shore Living Herbs®:
Strawberry & Basil Sangria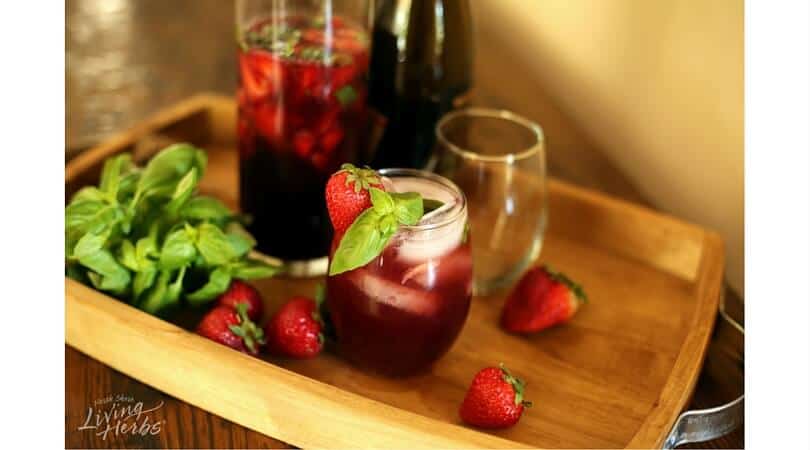 Ingredients (4):
10 strawberries
8 NORTH SHORE LIVING HERBS® Basil leaves
3 tablespoons agave
1/2 cup orange juice
1/4 cup white rum
1 bottle red wine (light and fruity Pinot Noir recommended)
ice
sprite or other citrus flavored soda
muddler
Instructions:
Place strawberries, NORTH SHORE LIVING HERBS® Basil leaves, and agave nectar in the bottom of small pitcher.
Muddle lightly (strawberries don't have to be completely crushed, just smashed enough to make mixture nice and juicy).
Add rum, juice, & wine & stir gently. Use immediately or refrigerate up to 1 day.
To serve, fill cup with ice. Pour in sangria, leaving about an inch at the top. Add splash of sprite & garnish.
Mint Whiskey Smash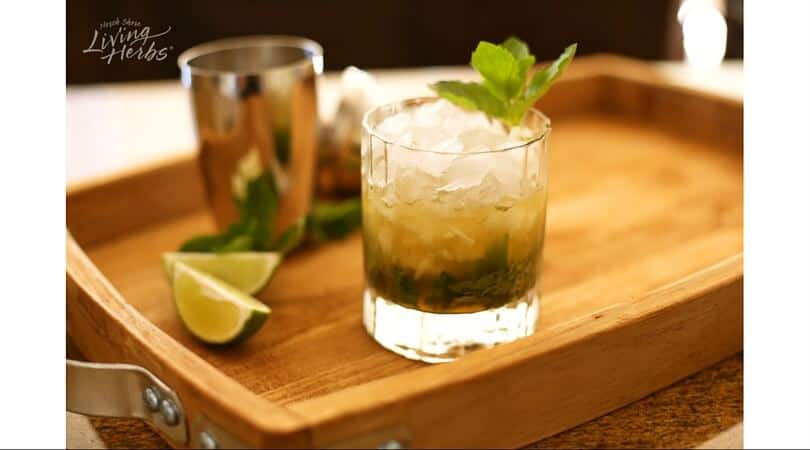 Ingredients:
3 tablespoons NORTH SHORE LIVING HERBS® Mint leaves (about 7 or 8 leaves)
half of one lime, cut into four pieces
1 tablespoon agave nectar
2 ounces whiskey
1 cup crushed ice
Instructions:
Be twenty-one or older to enjoy
Place NORTH SHORE LIVING HERBS® Mint, lime, and agave nectar in a cocktail shaker. Muddle together until the lemon has expressed its juices.
Add the whiskey, cover, and shake for 30 seconds.
Serve and top with crushed ice and garnish with a sprig of mint.
Enjoy responsibly!
Cilantro Margarita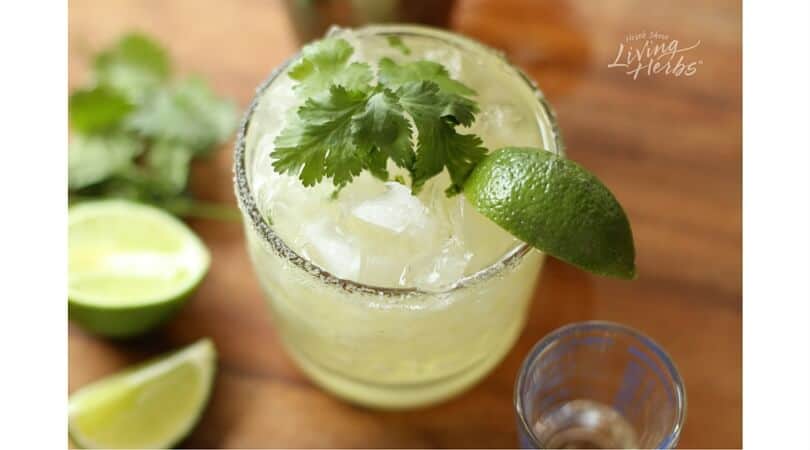 Ingredients:
Instructions:
Be twenty-one or older to enjoy
Add salt to a small plate. Lightly dip the rim of your glass in water and dip in the salt to create a salt rim.
In a shaker add all ingredients. Using a muddle slightly bruise the cilantro to help bring out the flavor.
Add in ice, top the shaker and shake for about 1 minute to help combine flavors and
Taste the margarita. If you want it sweeter add in agave nectar and shake again.
Once perfect pour into the prepared glass and garnish with lime wedges and more cilantro.
Enjoy responsibly!
North Shore Living Herbs®
, a family-owned and operated greenhouse grower, provides the tastiest and freshest herbs around. With roots intact, they're still alive when you purchase them at the store. This allows them to stay fresher longer and naturally contain more flavor. With longer-lasting freshness, and the fact that a little bit tends to go a long way, you can create your own instant herb garden right in your kitchen window with
North Shore Living Herbs®
!
So, while you're taking in your daily dose of vitamin D, be sure to bring along one of these delicious summertime cocktails made with some of our favorite North Shore Living Herbs®.
---