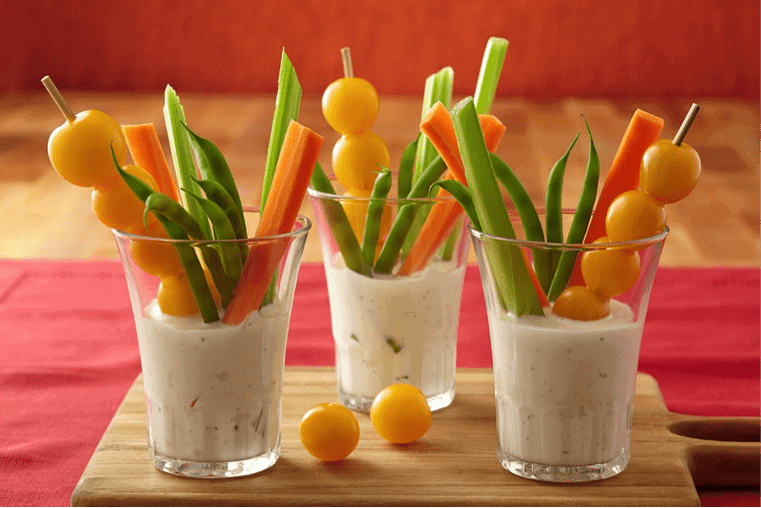 Vote for your favorite NatureSweet® Sunbursts™ Tomato Recipe starting August 1st for your chance to win $500 in the Back to School Sweepstakes!
1) NatureSweet® SunBursts™ Tomato Jam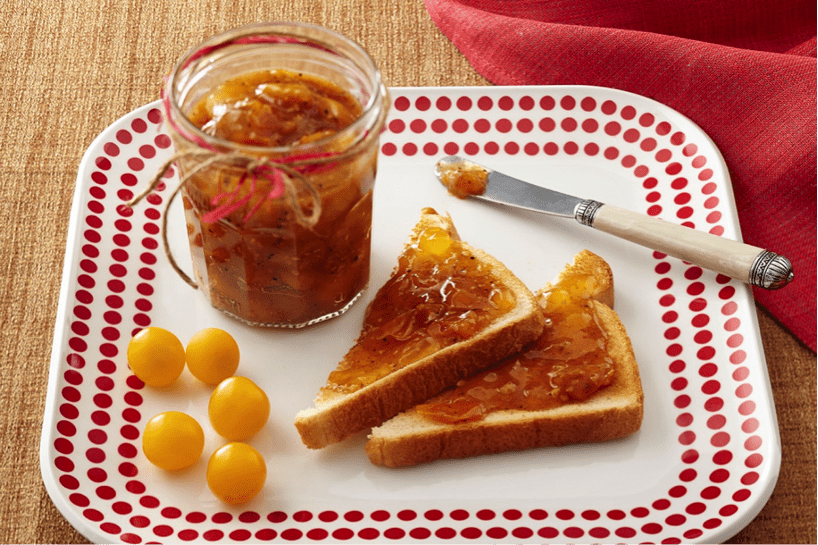 Prep time: 10 minutes Cook time: 15 minutes
Ingredients: 1 container NatureSweet® SunBursts™ 1/3 cup sugar 1/4 tsp. cinnamon 3 tbsp. lemon juice 1/2 tsp. salt and fresh ground pepper 1/2 tsp. cumin 1/4 tsp. cayenne 1/4 tsp. minced fresh ginger Instructions:
Mix all ingredients in a medium sauce pan and heat over medium flame.
Bring to a brisk boil; about 15 minutes, until thick and tomatoes have cooked down a bit.Great topping for cheese & crackers, burgers, pork chops, grilled chicken or sourdough toast.
2) NatureSweet® SunBursts™ Cruditй Cups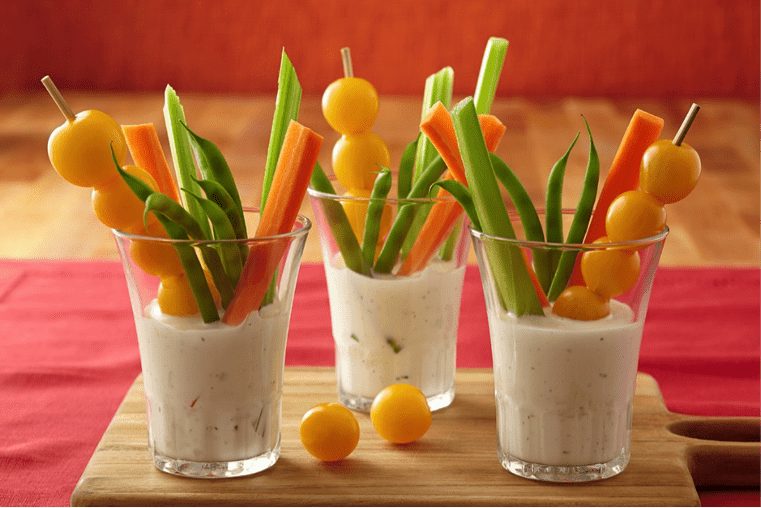 Prep Time: 5 minutes
Ingredients: 6 fresh carrots cut into sticks 6 stalks fresh celery cut into sticks 1/2 lb. blanched green beans 1 (10.5 oz.) container NatureSweet® SunBursts™ Tomatoes 8 oz. your favorite creamy dressing 12 skewers or toothpicks 12 small shot cups
Instructions:
Prep fresh vegetables into sticks
Skewer tomatoes.
Spoon 2 tbsp creamy dressing into shot cup.
Fill with fresh vegetables and SunBursts™ skewers.
Refrigerate until ready to serve.
NatureSweet® SunBursts™ Guacamole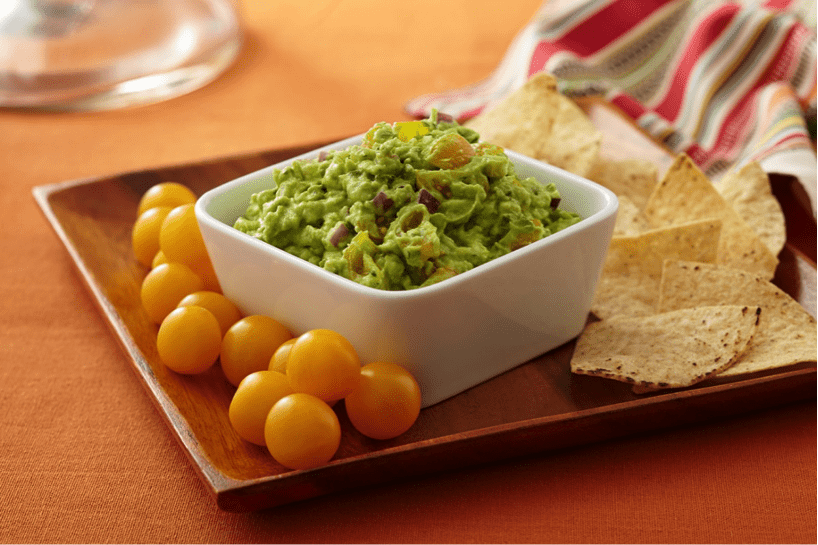 Prep Time: 15 minutes
Ingredients: 1 tbs. peeled, chopped fresh ginger 1 jalapeсo, seeded if desired, chopped 1/2 clove garlic, minced Kosher salt to taste 1/4 cup finely chopped red onion 1/2 cup chopped cilantro 1/2 cup NatureSweet® SunBursts™ Tomatoes; quartered 2 ripe avocados, peeled, seeded and smashed 2 tbs. fresh lime juice 1/2 cup NatureSweet® SunBursts™ Tomatoes; for garnish Tortillas chips
3) Instructions:
Place the ginger, jalapeсo and garlic on a cutting board. Using a sharp knife, chop the ingredients together until they are minced and well combined. Sprinkle the mixture with 1/4 tsp. salt. Transfer the mixture to a medium bowl.
Add the chopped cilantro, onions, SunBursts tomatoes and avocados. Toss gently to combine.
Add the lime juice and 3/4 tsp. salt and toss again.
Transfer the guacamole to a serving bowl and garnish with the 1/2 cup SunBursts tomatoes. Serve with tortilla chips.
---