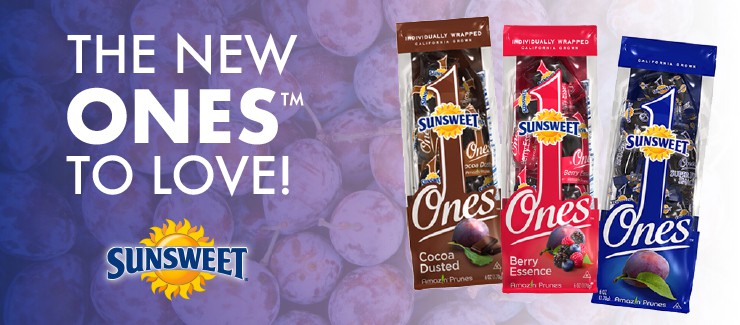 Don't you wish you could put everything you need in a snack – convenience, flavor, and health – into one easy package? Well, now you don't have to thanks to my friends at Sunsweet®. They've packed a delectable, zero fat, 100 calorie, high fiber, low sugar, on-the-go snack into bite-size pieces of nourishment – introducing you to Ones Amaz!n™ Prunes.
Individually wrapped and delicious, Ones Amaz!n™ Prunes are moist, juicy and full of nutritious goodness. They're perfect for when that snack-attack hits you when you're on-the-go, so pop a few into your car, purse, or keep some in your desk like I do. Anyone that knows me knows I have a killer sweet tooth and I am a total chocoholic. But, I am also conscious of my overall health and fitness.
That's why I am excited to share with my fellow chocolate-lovers the newest addition to the Sunsweet family – Ones™ Cocoa Dusted Prunes. These are my new go-to when my sweet tooth hits me (because I know it will)! These chocolate-y bites of deliciousness are dusted in premium cocoa for a snack that feels indulgent but is still healthy. BONUS: there's no added sugar!
Don't worry if chocolate isn't your thing because I've got another option for you berry lovers – Ones™ Berry Essence Prunes! Fall in love with these irresistible bites bursting with berry flavor with no added sugar, so you get the same nutritional benefits of Amaz!n™ Prunes with an all-new taste. TIP: enjoy both Berry Essence and Cocoa Dusted ones together for a berry-chocolate flavor explosion!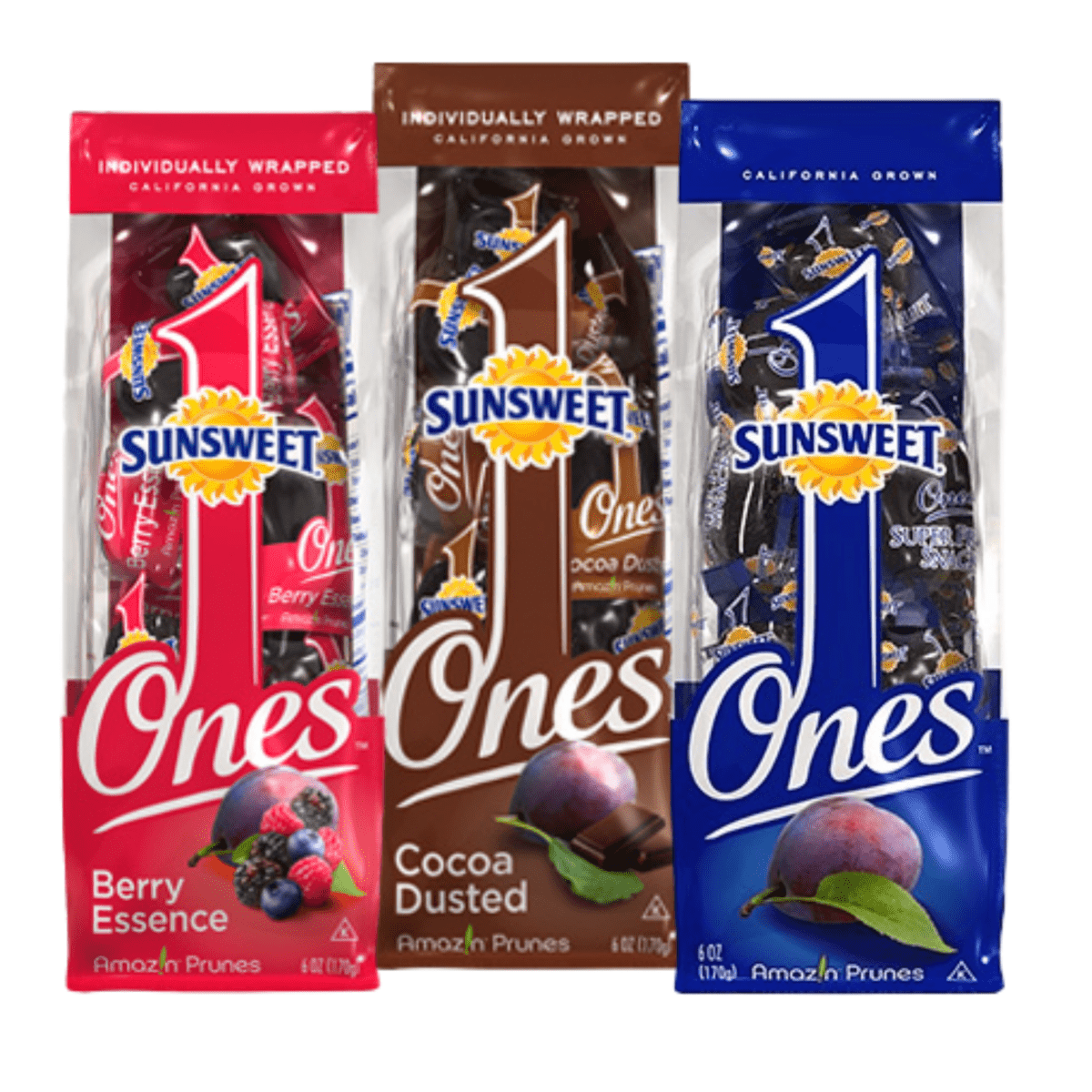 I am so thankful to Sunsweet for creating this new favorite on-the-go snack. I hope you'll give them a try and see for yourself just how tasty these little Ones™ are – it's truly love at first bite!
---