Check out our Top 10 Products for a NEW YOU in 2016! Whether your resolutions include weight loss, skin help, stress busters, or beauty regimens, we have something for everyone to inspire the NEW YOU that we know you can be!
Show these wonderful companies a little love by liking/following them on social media!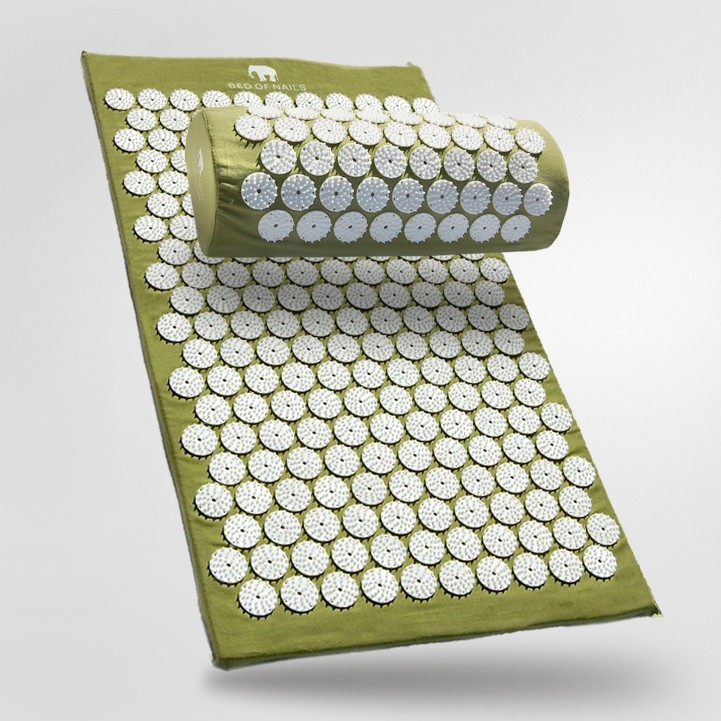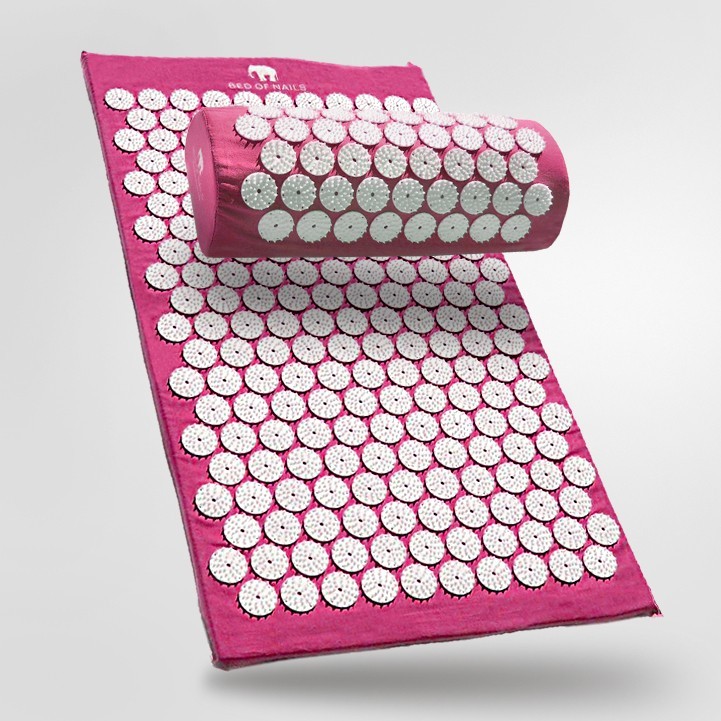 Bed of Nails: $99.95
Bed of Nails® is similar to acupuncture; the pressure of the rounded nails against the skin may help the body release endorphins, the body's very own "happiness drug" which provides a sense of joy, energy and pain relief, and oxytocin, which induces a sense of calm (yes, it is possible to feel energetic and relaxed at the same time!). Bed of Nails is an excellent self-treatment for stimulating energy in the body. While triggering the body's innate way of healing itself, it is an effective tool for easing tension and inducing a state of deep relaxation. Bed of Nails may also help the body rid itself of toxins, so it is important to drink water after using Bed of Nails.
Everybody reacts differently to Bed of Nails, and the effects can even vary from time to time; after using Bed of Nails, you may feel tired, hungry, happy, alert. Many people experience feelings of happiness, relaxation, improved circulation, heightened body temperature, increased vitality, and a clearer state of mind.
Review: I have been using the Bed of Nails mat and pillow every morning before I get my day started. It is such a bizarre feeling when you first lay on the "nails!" I expected it to hurt, but it actually feels amazing! I have never experienced anything like it. My body seemed to just melt into the "nails" and it truly gave me a sense of euphoria. I was utterly relaxed and energized at the same time - a GREAT way to start (or end) your day!
Follow Bed of Nails: Facebook : Twitter : Instagram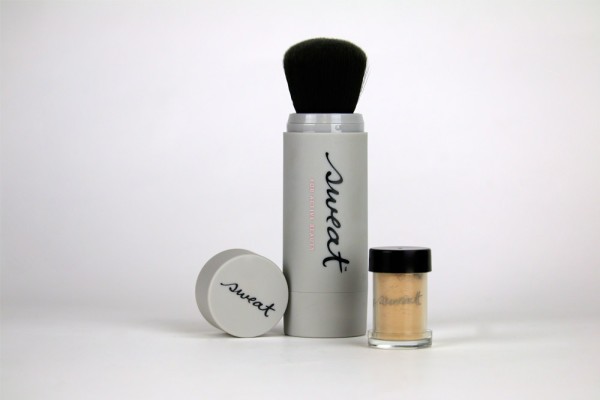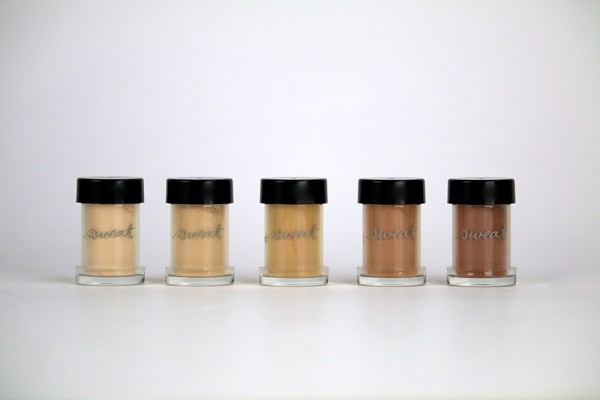 Sweat Cosmetics: $42
Developed by athletes for active women, Sweat's mineral powder is a multifunctional makeup and sunscreen product containing beneficial and skin-loving ingredients that will protect and repair active skin from all elements it may encounter. This breathable formula offers immediate and natural sun protection, won't clog pores, run into your eyes, or drip down your face. It provides convenient and effortless buildable coverage, making it the perfect product for on-the-go lifestyles. Sweat is a brand that active women can trust to keep their skin healthy and beautiful. The twist-brush is created with a soft-touch grip and an antibacterial-coated brush. It is compact and convenient for purses bathroom counters, and gym bags alike.
Review: As someone who loves to hit the gym and sweat, but also still likes to look good while doing it, this product is a lifesaver in my book! First off, the portability and convenience of the brush is awesome! I throw it in my purse and love being able to touch up anytime during the day. The makeup is lightweight but still provides great coverage. This product is a no-brainer for any gal that wants to look their best while working out!
Follow Sweat: Facebook : Twitter : Instagram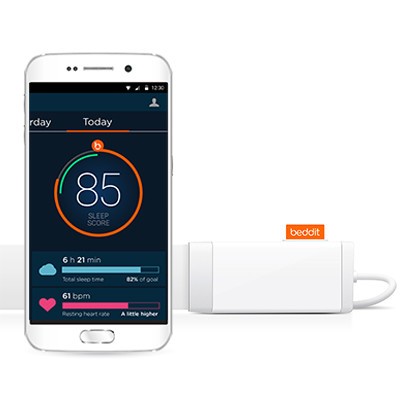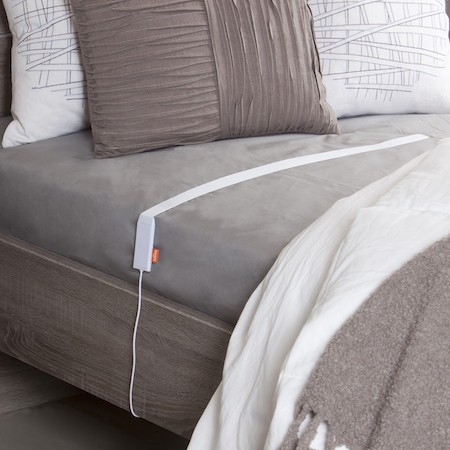 Beddit Sleep Tracker: $99
Beddit Classic is easy-to-use and helps you understand your sleep with an intuitive SleepScore. All you need to do is install the ultra-thin sensor under your sheet, connect your mobile device via Bluetooth, lay down on your bed, turn out the lights, close your eyes, and go to sleep. Beddit Classic utilizes the most accurate, convenient and clinically proven sleep sensor and app to provide you with your own customized sleep score and advice.
Smarter Smart Alarm. Wake up feeling alert and rested. Beddit wakes you when you're in a light sleep cycle, after you've had enough sleep.
Daily advice on how to improve your sleep. Select the categories that you want Beddit to help you understand, track and improve. Beddit provides customized advice to help you on your journey to achieve more with better sleep.
Follow Beddit: Facebook : Twitter : Instagram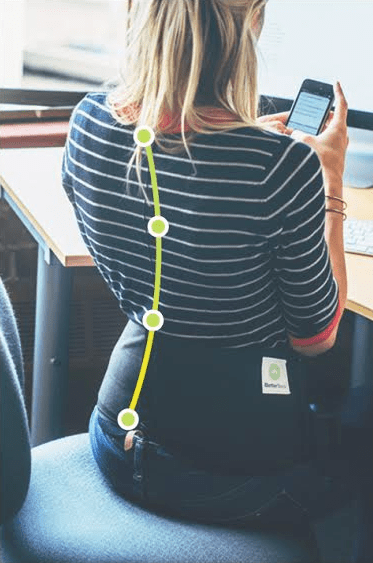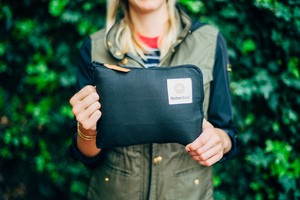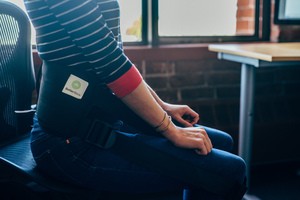 Better Back: $59
Perfect posture effortlessly
BetterBack allows you to effortlessly sit in perfect posture, easing back pain — and preventing it. Lightweight and portable, it makes every chair ergonomic. Wearing it for just 15 minutes a day can retrain your body's default posture, so when you stand or sit without BetterBack, your posture is greatly improved.
Highlights:
Makes every chair ergonomic – Instead of spending hundreds of dollars on one chair, BetterBack makes every chair ergonomic.

The ultimate back support - Much more than a traditional lumbar support, BetterBack stabilizes the pelvis, restoring the spine's natural curvature. It acts as a super muscle, holding you comfortably in good posture for as long as you have to sit.

Posture trainer - Like dumbbells at a gym, BetterBack helps build posture muscles so you're able to achieve great posture on your own.

Default to good posture - Most people feel comfortable slumped and rounded because of muscle memory. Wearing BetterBack for just 15 minutes a day can retrain your body's default posture so it feels comfortable to sit right.
BetterBack zips itself into a portable case. When you're ready to sit, wrap the back pad around your back and the knee pads around your knees. Pull on the adjustable leg straps until you feel your back supported. Sit comfortably for minutes or hours in effortless perfect posture.
Review: So I always thought of myself as someone who had pretty good posture and maintained that good posture throughout the day. Well boy was I wrong. Immediately after putting on my Better Back I realized I had been sitting all wrong. This genius contraption instantly forced me into the correct position and helped me to remain there. It is amazing how much easier it is to work and concentrate when sitting in perfect posture. Note: It felt a little odd at first until I realized there was a clip to keep your legs together - I suggest using that. :)
Follow Better Back: Facebook : Twitter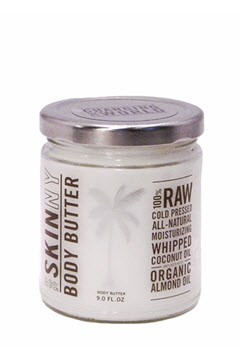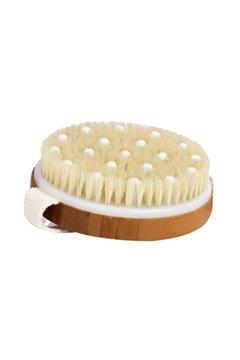 Body Butter and Body Brush from Bella Sante: $33 and $21
Body Butter:
Because who doesn't love butter? SkinNY created this product for total indulgence, adding their proprietary beauty blend of essential oils for maximum nourishment. And just when you thought it couldn't get any better...it's whipped. We know. It's kind of amazing. You won't find a softer body butter than this! And, because it's all natural, you don't have to worry about toxic carrier agents or nasty preservatives soaking into that gorgeous skin of yours.
Apply after shower, or anytime you want to add moisture and a healthy glow to skin!
Body Brush:
This is your must have tool for smooth, stimulated and orange-peel free. This natural boar bristle brush with massage nodules is super simple to use and it really works.
helps with lymphatic drainage, removing toxins and bloat

exfoliates, revealing smoother, fresher, more vibrant skin

helps release stubborn lumpy areas, improving cellulite
Your skin is a major organ of elimination and detoxification – just like your liver, colon and kidneys. Your lymphatic system uses your skin to help detox and it over one third of your body's daily Impurities are excreted through your skin. So when we talk about your Mio goal of having FIT, healthy, well-functioning skin, you now know exactly why it is so important. Body brushing is a fast and very effective way of helping keep your skin in peak condition!
Review: So I was a bit hesitant when I first came across the body brush, thinking, "really? you want me to rub those dry boar bristles all over my body?" Well let me tell you - I am so glad I did! I have been using the body brush in the morning after laying on my Bed of Nails and before getting in the shower. I feel like it wakes my whole body up! I swear I can feel my blood start moving! After I brush then shower I have been using the body butter and my skin has never felt so hydrated and soft! These two products are a must have for new healthy skin!
Follow Bella Sante: Facebook : Twitter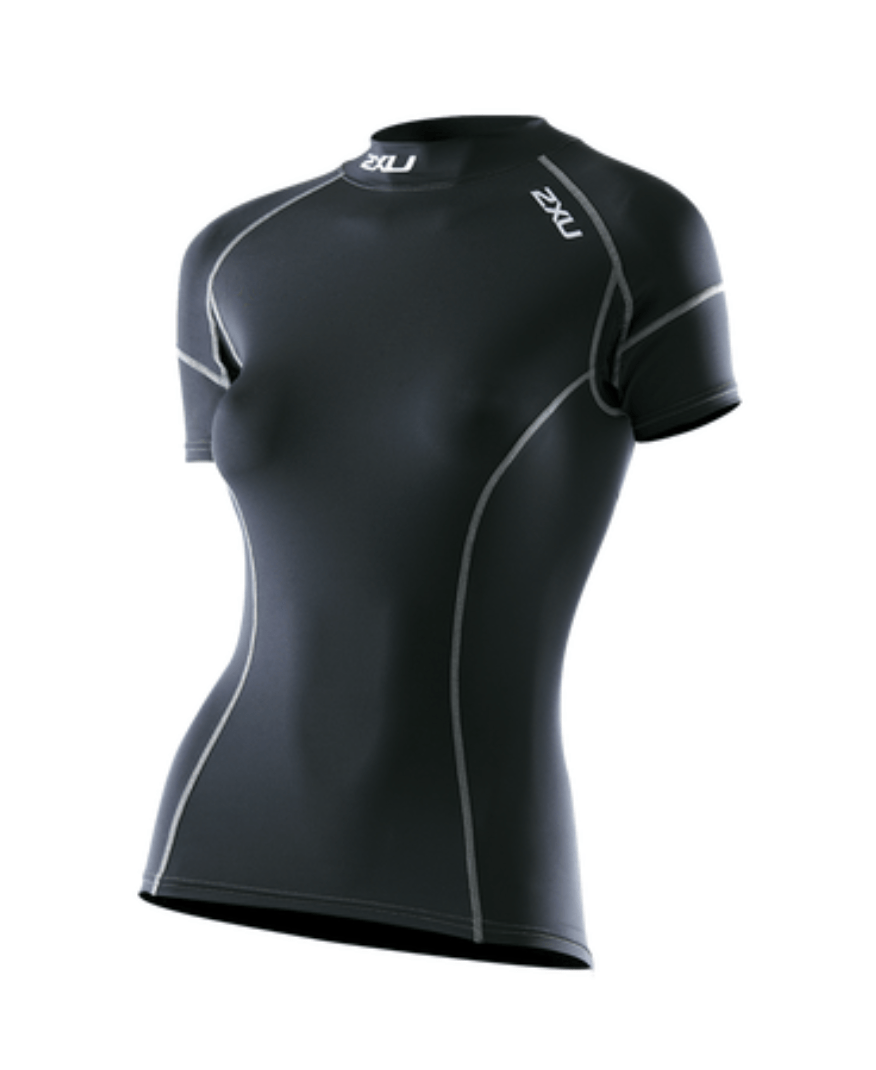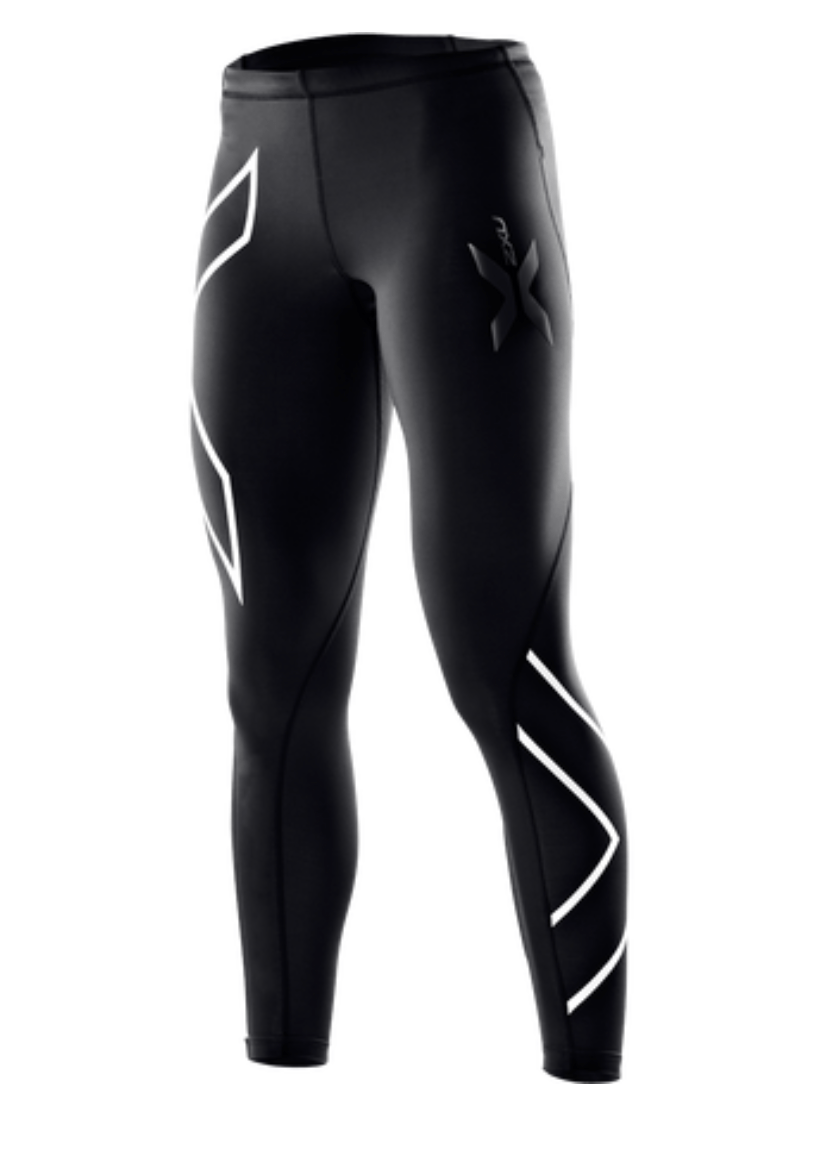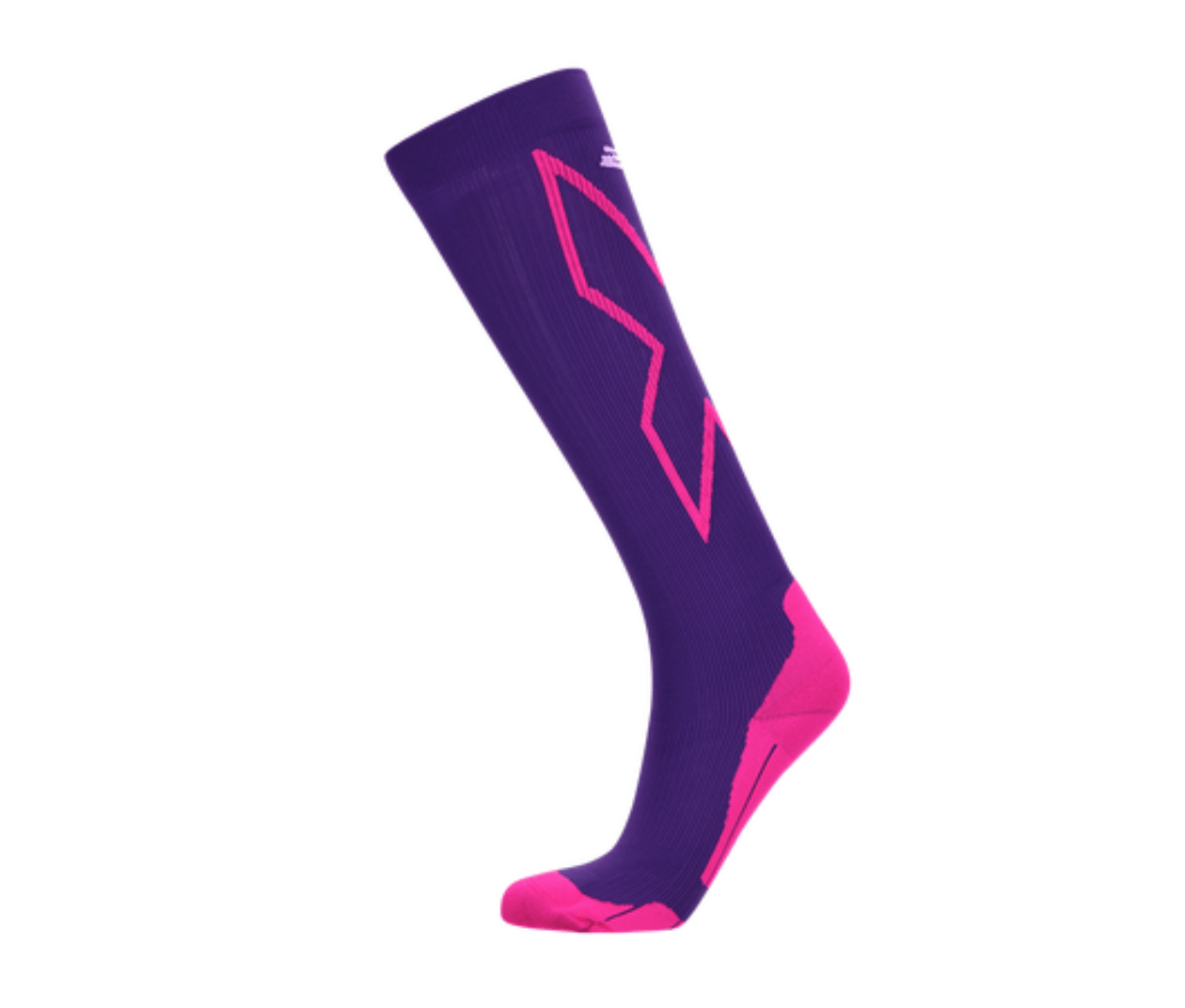 2XU Compression Gear: $49.95-$129.95
Proper warm up is important to prepare for training and competition. 2XU's graduated compression garments promote increased blood flow for faster warm up and greater oxygen to muscle tissue. This allows muscles to become more extensible for greater movement efficiency.
Highly breathable, super lightweight and supportive for both high and low impact exercise, 2XU Compression Tights are engineered for maximum flexibility and freedom of movement for all activities.
Great sock for running, triathlon and fitness training. The zoned breathability panels enable maximum airflow for dryness and comfort, while a linked toe cage provides extra padding for your toes.
The 2XU Elite Compression Short Sleeve Top is is designed to pull your shoulders back, opening your chest for better posture and improved breathing. Engineered to reduce muscle vibration and improve muscle alignment for increased power and performance.
Follow 2XU: Facebook : Twitter : Instagram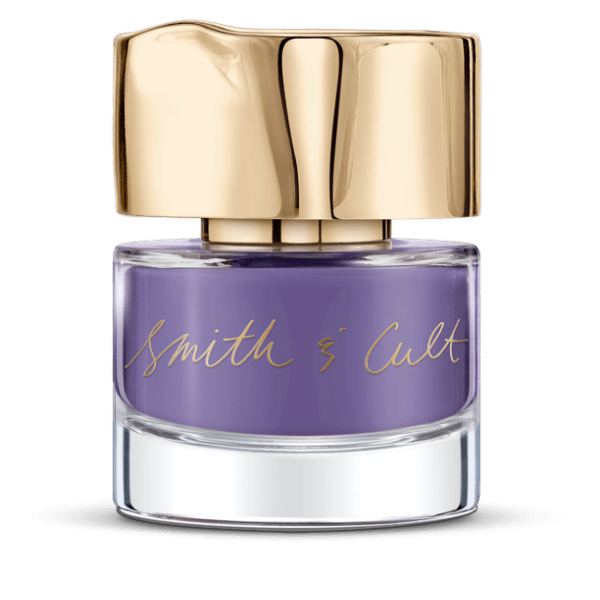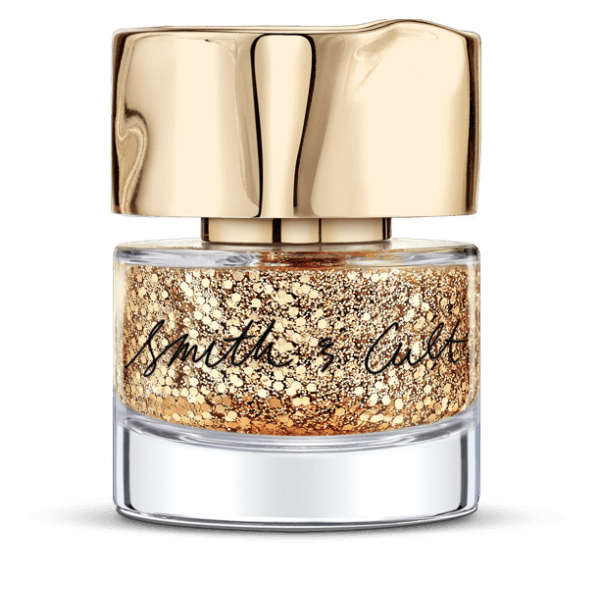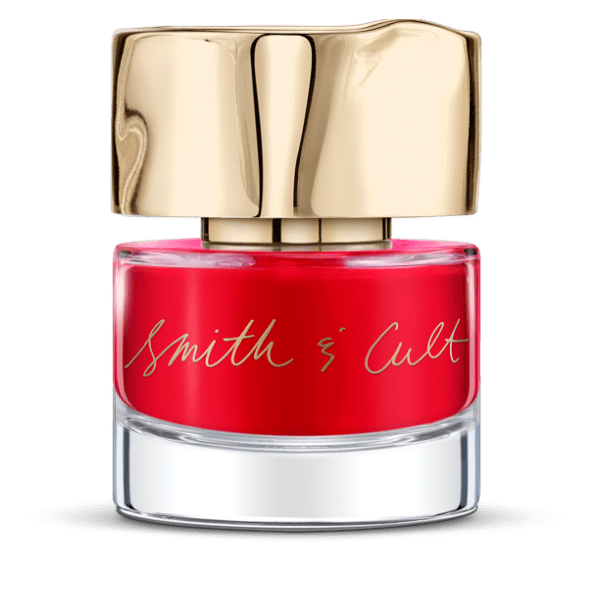 Smith & Cult Nailed Lacquer: $18
Smith & Cult represents the duality we all inhabit throughout our lives and our individual expressions of beauty, which reflect who we've been, are and aspire to become. Smith & Cult was created by beauty veteran Dineh Mohajer, the voice of our beauty junkie, who revolutionized the color cosmetics industry when she launched Hard Candy. Several years and creative collaborations later, Mohajer is bringing about the next evolution of beauty with Smith & Cult.
Smith & Cult's Nailed Lacquer consistently delivers both flawlessly smooth coverage and brilliant shine. While custom tailored to provide high performance, the exclusive 5-Free formula is formulated without Dibutyl, Phthalate, Toluene, Formaldehyde, Formaldehyde Resin and Camphor. Buy at Neiman Marcus now!
Review: New Year, New Nails! This polish seriously ROCKS! First off, just look at the bottle - have you ever seen a bottle of nail polish this cool? It's like a work of art! Most importantly though, it is GREAT polish. It goes on smoothly, has a nice shine to it, and lasts longer than others without chipping. Also, it comes in fabulous and unique colors! This will definitely be the my go-to polish for 2016!
Follow Smith & Cult: Facebook : Twitter : Instagram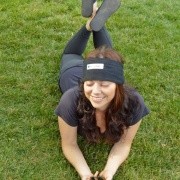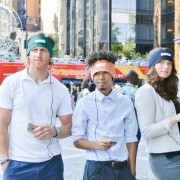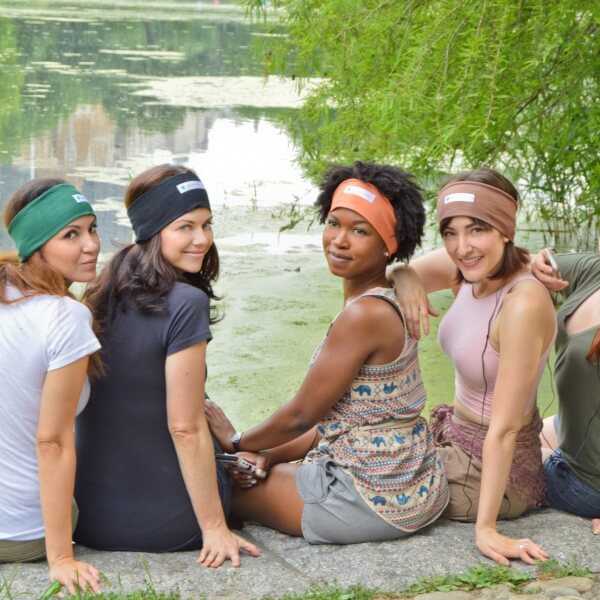 ZenBands from Blooming Wellness: $22.99
ZENBands are trendy, environmentally-friendly, Boho-style headbands with inserted, super-lightweight speakers that plug into your phone! They were created by a team of wellness-minded doctors and are ideal tools for stress reduction, optimizing relaxation and finding your ZEN. The ZENBand is also designed so you can pull it over your eyes in order to keep out ambient light, which greatly interferes with relaxation. ZENBands come in four earthy colors (Midnight Black, Earth Green, Burnt Sienna and Raw Umber), are easy, simple and designed to be worn throughout your day. ZENBands make it so you can take a quick timeout and relax from your busy day, cover your eyes, refuel during a quick nap, rest your head…, all while listening to soothing sounds and without having to use traditional headphones that are uncomfortable, make your ears sweat and are heavy. ZENBands are also designed to allow for soothing, miniature eye gel pads or aromatic sachets to be inserted and help relax you. They are great tools for: flying, commuting by train or car, wellness retreats, spas, pedicures, manicures, living in dorms and barracks, meditating with sounds, going for a walk, traveling to and from yoga, the gym, or a quick relaxing break from your workday.
Review: Love this product! This is one of those "why didn't I think of that?" products. It is so simple, yet utterly brilliant! While the company promotes it as a tool for relaxation, it is SO much more than that. I have been wearing mine at the office while working to help me concentrate, at the gym to keep my hair out of my eyes and to listen to my pump up music without having to worry about my headphones falling out, and while relaxing at home listening to my "Calm Meditation" Pandora Station. I really love wearing my ZenBand over my eyes while I am laying on my Bed of Nails in the mornings - perfect combo!
Follow Blooming Wellness: Facebook : Twitter : Instagram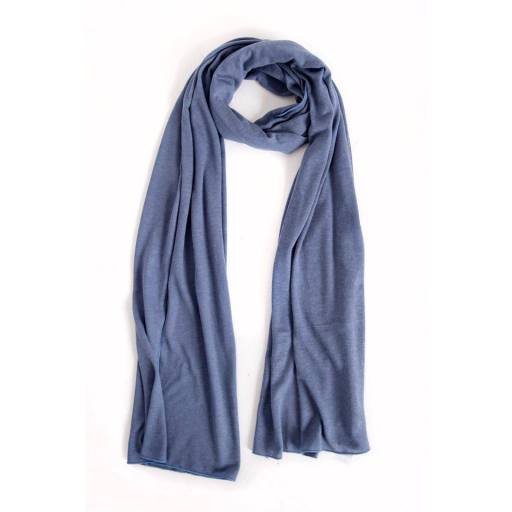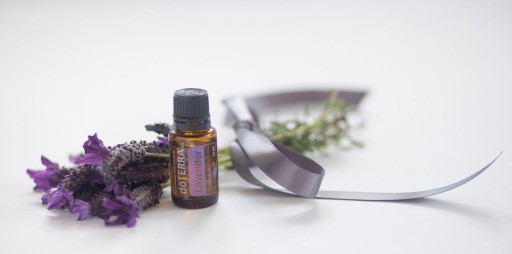 Therapy Threads: $65-$115
Therapy Threads is a luxurious, aromatherapy scarf line with a mission, aroma and style. Founded by Psychotherapist, Dani Singer, Therapy Threads uses organic essential oils to relax, revitalize, and boost the wearer with fashion that engages the senses.
Each scarf is handmade with all-natural, high-quality fabric and contains a hidden pocket in which an essential oil aroma packet can be hidden, allowing for subtle doses of healing aromas throughout the day to therapeutically empower the yogi, traveler, fashionista or everyday person.
The scarves come with one of three healing essential oil scents: citrus bliss, good for a mood boost and stress relief; lavender, which aids with stress and anxiety, promoting relaxation and sleep; and wild orange to energize and revitalize the mind and body.
Therapy Threads is about more than just fashion, it's about spreading healing and wellness, and ending the stigmas associated with mental health. The scarves are designed to start a larger conversation about many of the tougher issues associated with mental health that Singer sees while working with patients in her practice daily. That's why each purchase supports local and national mental health initiatives with the goal to build a healthier community.
Review: Therapy Threads feel like a cozy, loving hug when you really need it. The scarf itself is beautifully made and incredibly soft! I use the red one with the lavender oil and it is amazing how calming the scent is. The fabrics are wonderful and is so lightweight that you can wear it year-round! Love Therapy Threads and recommend it to anyone that needs a little "breather" from stress, anxiety, or the daily toils of life.
Follow Therapy Threads: Facebook : Twitter : Instagram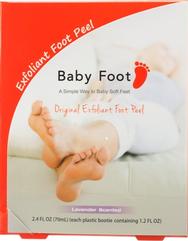 Baby Foot: $25
Baby Foot is designed to remove the unsightly, dead skin cells on your feet that build up over time and can contribute to numerous problems associated with the soles of your feet. Baby Foot is an unparalleled, total foot care package that provides you with the opportunity to care for and maintain your feet at home. Their scientifically formulated product contains 17 types of natural extracts which exfoliate and moisturize at the same time. The principal ingredient of Baby Foot is fruit acid which is very gentle, when compared with other acids. The fruit acid penetrates into the layers of dead skin cells and breaks down the desmosomes which hold the layers together. By this process, skin is undamaged but peels easily away from the fresh layer beneath. After peeling, your feet are reborn just like a baby's foot, giving you healthy, beautiful feet.
Follow Baby Foot: Facebook : Twitter : Instagram
---