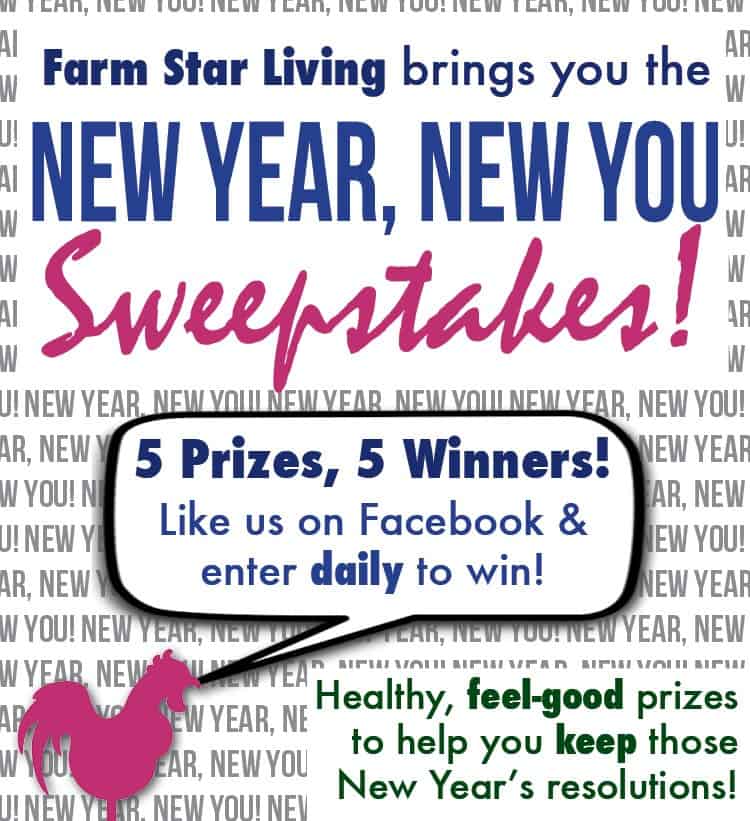 It is finally a New Year, and now is the perfect time to start working on the New YOU! The next chapter of your life has just begun, and we know you're going to want to spend it bright-eyed and beautiful! Well, here at Farm Star Living, we want to contribute to the NEW YOU, and offer you the chance to win these fabulous prizes! They will all fit your new whole, healthy, and in-shape fabulous lifestyle. We have collaborated with our friends of a few different businesses, so they can help provide you with the New Year, New You Giveaway!
Looks like our Rooster is already getting started!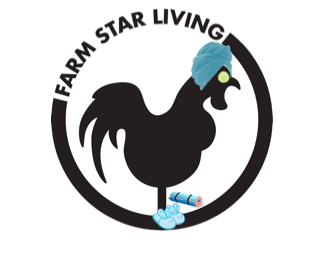 Everyone wants to be the best that they can be by eating all the right things, using all the right products, and making the time and effort to exercise. Listed below, are some companies that want to help you do so! There's a chance that you could be one of our few hand selected winners, and these amazing items could be YOURS! Check them out, and then head on over to our Farm Star Living Facebook page to win your way into dazzling, lively radiance! The giveaway launches on Monday, January 19, and will run for 2 weeks.
Come dive on in, and see what this wellness pool has to offer you for the New Year! There is no better way to start a New Year, than with something that warms you up in this chilly weather!
Numi Tea Turmeric Tea Collection, $40.14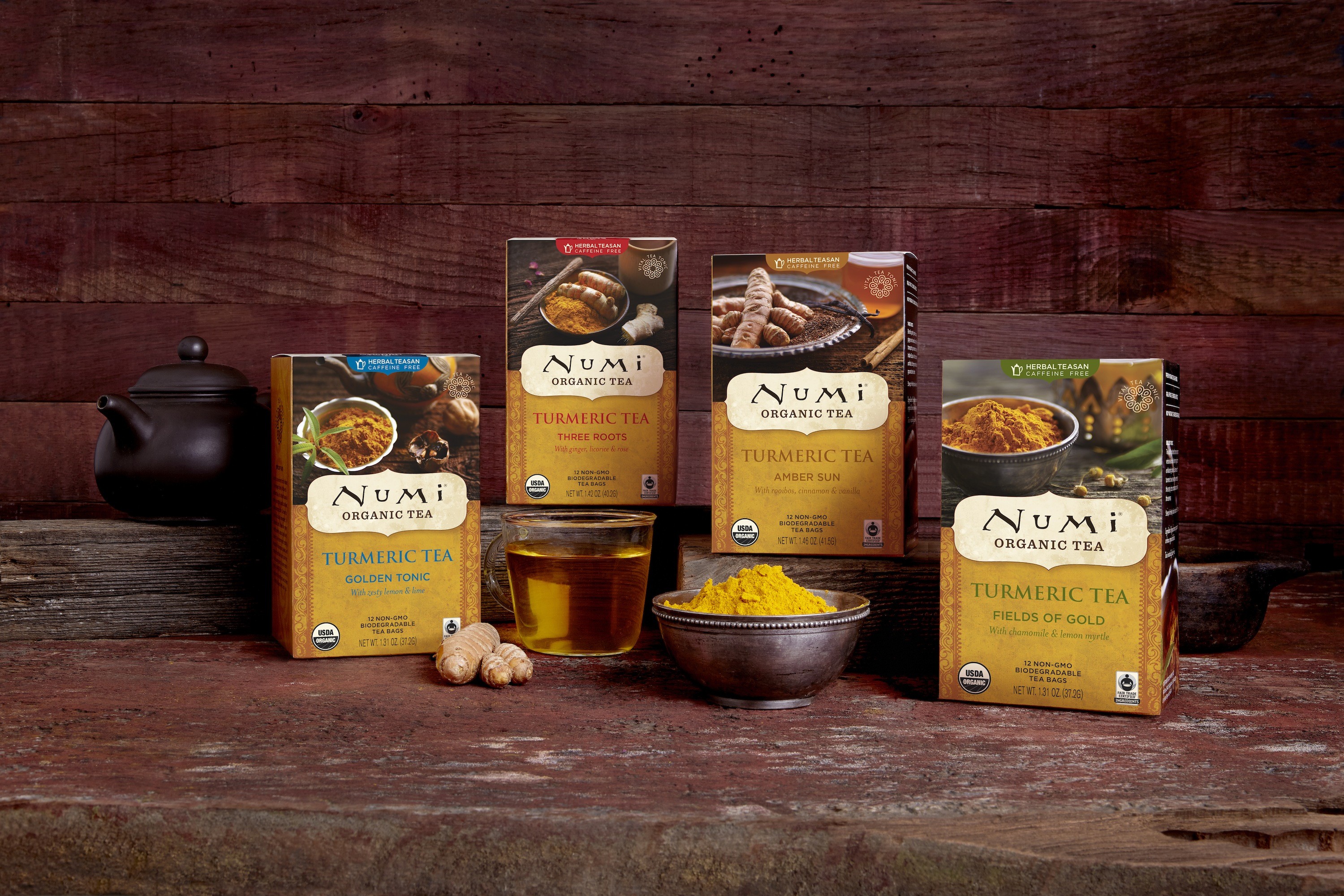 Numi Organic Turmeric Tea is made with 100% real ingredients, including revitalizing, enriching, and restoring turmeric root for a healthy tea. This rejuvenating tea can be enjoyed at any time of day! You have the chance to win the whole Turmeric Tea collection by Numi! The tea collection includes: Amber Sun, Fields of Gold, Golden Tonic, and Three Roots. Turmeric is known for being earthy and robust, so these blends will revitalize your pallet and leave you, your taste buds, and body in an extremely good mood!
Lily's Farm Fresh Skincare Large Gift Bag, $89.00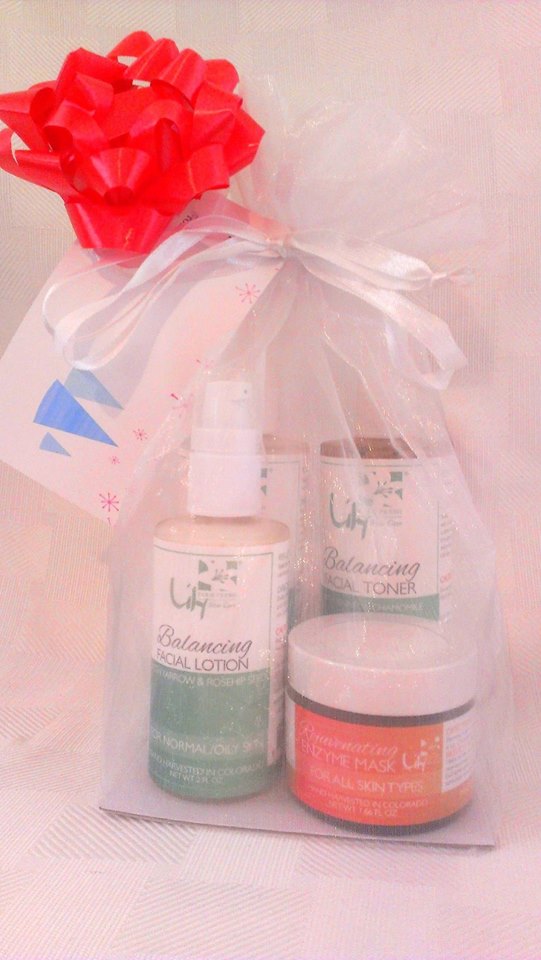 Find Natural Beauty with Lily Farm Fresh Skin Care, a USDA certified organic grower. Lily Farm Fresh are not only the best skin care products on the market, but are also about creating a style of life that is organic and sustainable for Earth and Earth's people. They grow 70% of the essential herbs for their products locally in Colorado, and each of their products are raw and natural. Lily Organics produces less than one-half of one trash bag per week! There are no other fresh skin care products similar to Lily Farm Fresh Skin Care. Most companies use chemicals to keep their products fresh, but Lily does not use any synthetic dyes or chemicals in any of their products. Be organically beautiful by winning her gift bag! The gift bag comes with facial cleanser, facial toner, moisture cream and rejuvenating enzyme mask.
Make sure to keep your eye out for our personal Farm Star interview with Lily, and learn to know the woman behind it all!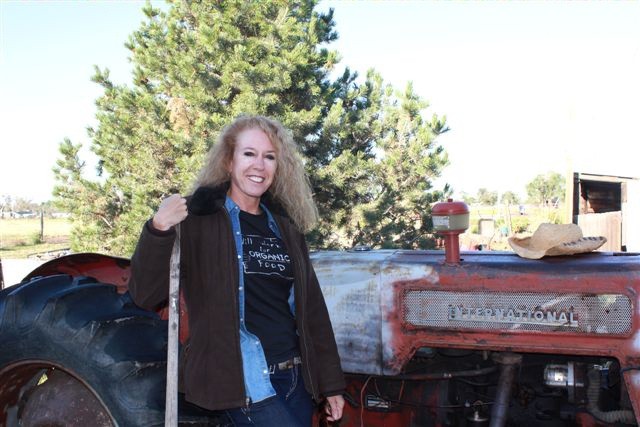 Elements' Sample Box, $19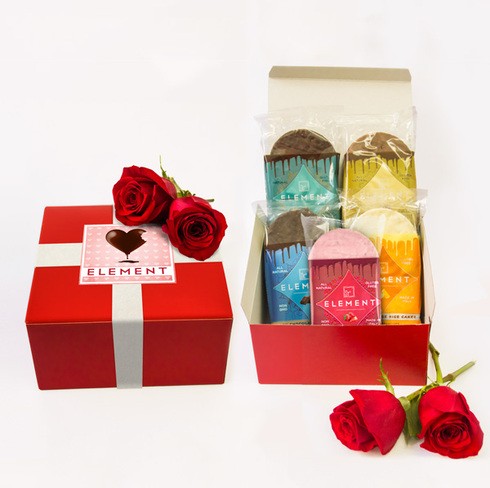 Elements' snacks believe in simple, yet flavorful foods. Fred and Nadia grew up in Europe, where the culture values high quality food and respect for farmers. They produce their food in Element, Italy on small local farms, and use traditional recipes to bring to you this sinless sweet snack! So if you're lucky, you could win one of their special edition Valentine's Day Sampler box! Their sampler box has their Delicious Dark Chocolate Rice and Corn Cakes, Smooth Vanilla Orange Rice Cakes and Velvety Milk Chocolate Rice Cakes. Healthy never tasted so satisfying!!!
Just Natural Skincare Body Lotion and Peppermint Foot Lotion, $42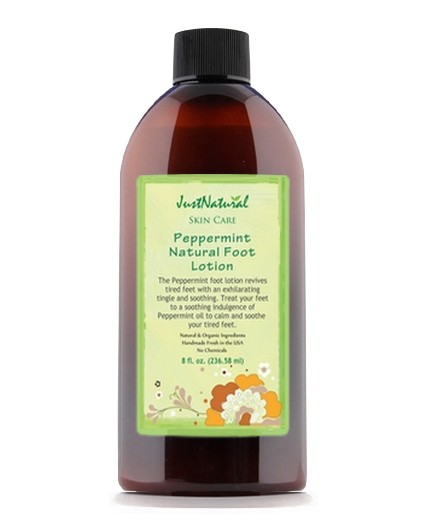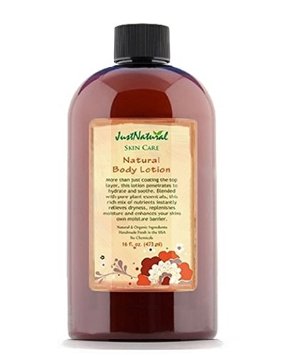 Just Natural Hair and Skin Care are cultivated from the Earth using natural ingredients. Just Natural believes that nature provides all of the necessary ingredients to achieve beautiful hair and skin. They were right! They use only the purest plant oils, butters, botanical extracts, and essentials. You could win their rich Tucuma and Black Currant Oil Body Lotion! And let me tell you, your skin will be thanking you if you do! The nutrients in the butters and oils used in this lotion leave your skin moisturized all day, and gives your skin that healthy, natural glow you have always wanted! But wait, that's not all! Just Natural is giving the winner their Peppermint Foot Lotion too, so you better grab your sweetie and let him/her know it's time for a foot massage! The peppermint oil in this lotion instantly relieves aches and tension. It is the perfect thing to use after a long day at work. So sit back, relax, and cross your fingers you win this amazing prize!!
Highland Honey Company Herbal Nervous System Honey & Raw Creamed Honey, $20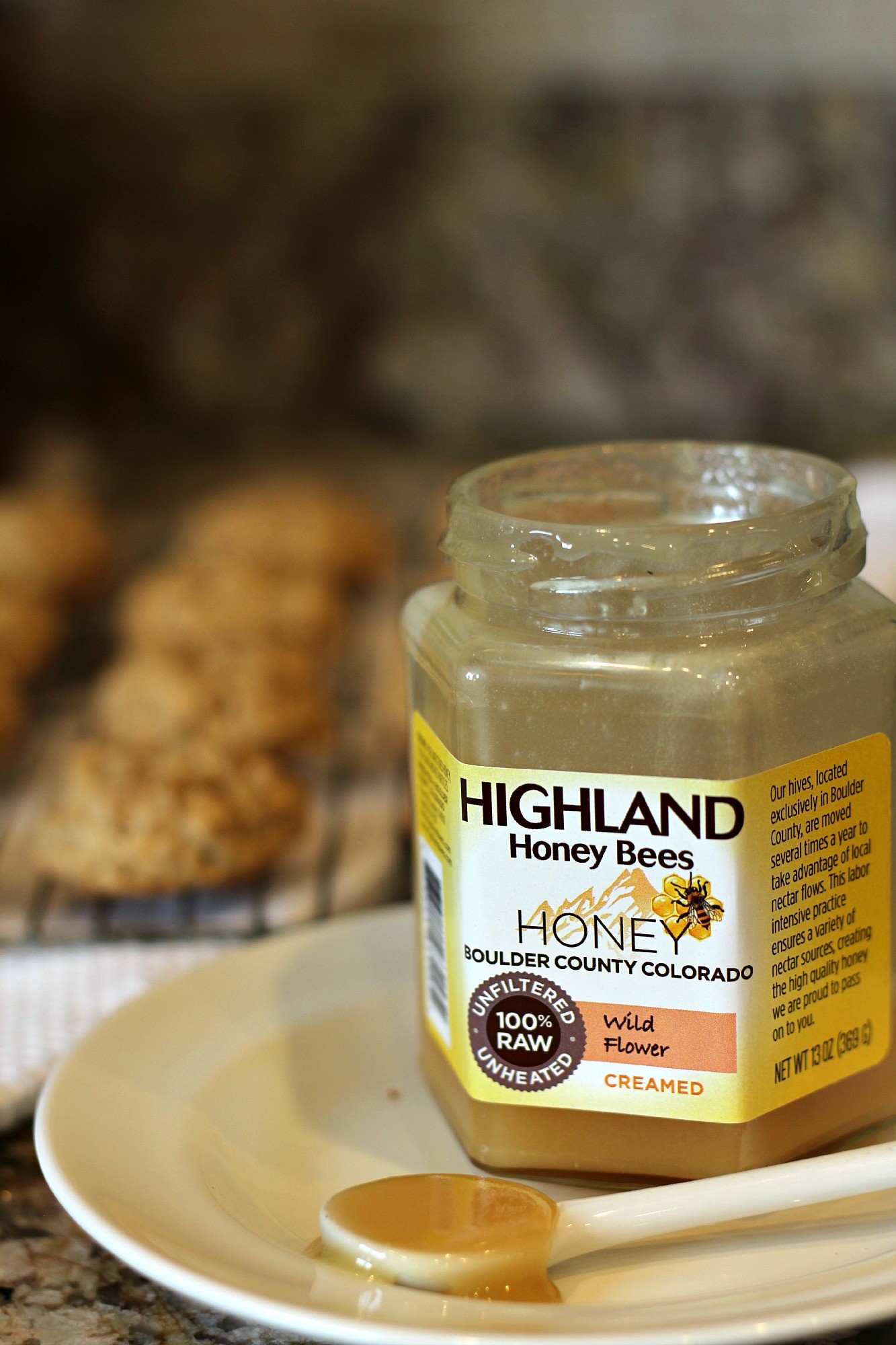 Bee well with Highland Honey Bees Creamed and Herbal Honey! You could be the lucky winner of both the raw creamed honey and this unique nervous system herbal honey blend. These raw creamed honeys come from an apiary in Boulder, Colorado nestled in the heart of the Rockies. Based on where they live you know these have to be some happy bees! These hives are placed in many locations from elevations of 5,400 to 10,000 feet!! What makes this honey so special is it has never been touched by heat so it still has all of it's beneficial enzymes that these little creatures worked so hard to bring to you.
The other delicious honey is unfiltered, unheated, 100% raw and blended with different herbs! This is a very old, ancient practice putting herbs inside honey. Honey has hydrophilic properties which draw water soluble properties out of the herbs into the honey. Each herb is added in through a delicate process to create this amazing, creamed, medicinal honey, which will put you in the right direction of optimal health. This particular honey is designed to support the nervous system and while it has a great taste it is a medicine. Remember with herbal medicine a little goes a long way! You could be buzzing around if you are lucky, and win both of these amazing products! It will come from the hive straight to you!
---