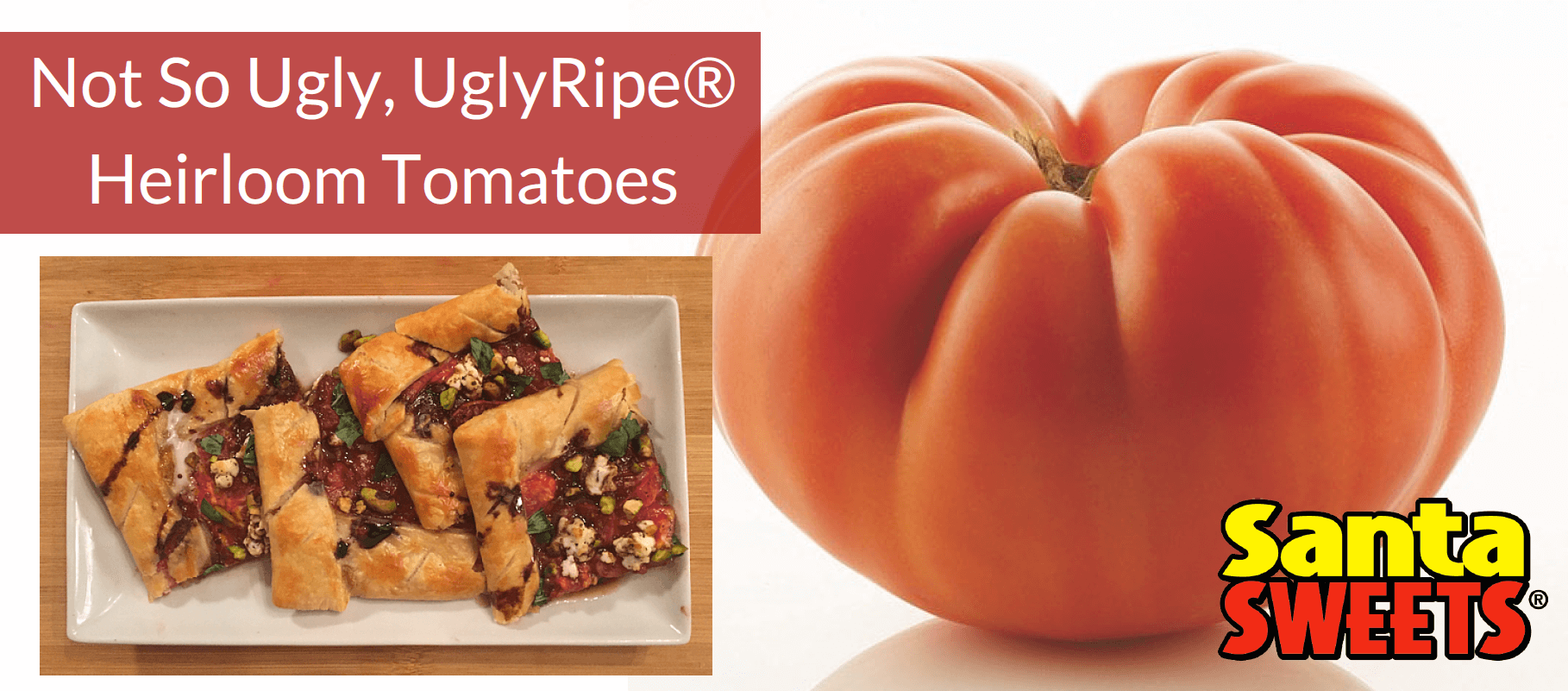 These not so ugly, UglyRipe® Heirloom Tomatoes are juicy, healthy and full of flavor! Thanks to the Procacci Brothers, distributor for Santa Sweets, Inc., they are one of the largest wholesale produce distributors in North America. Santa Sweets is a family-run company and the growers behind the famous UglyRipe® Heirloom Tomato.

These wrinkly, delicious heirloom tomatoes have a real juicy, tomato flavor because they are grown in the earth's soil and sunshine! With a fully integrated farming, packing, and distribution system, these tasty tomatoes are available all year round!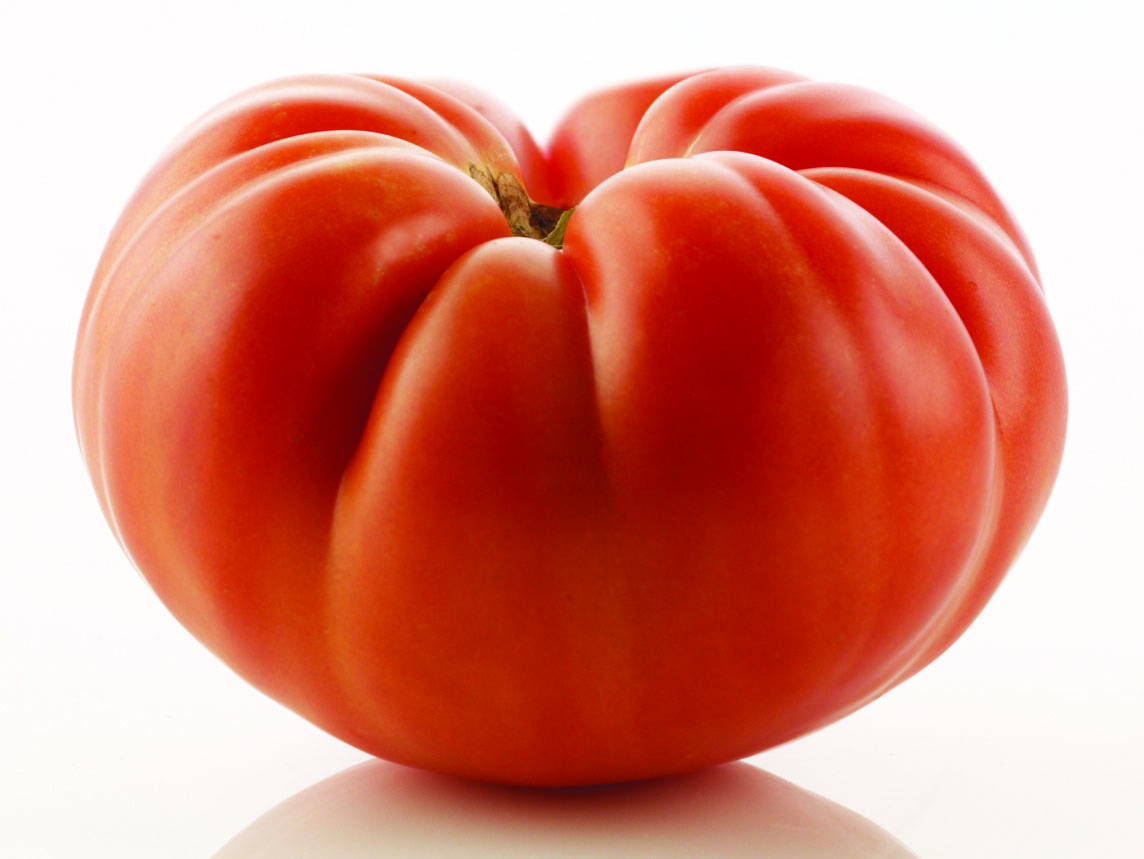 They not only taste great, but they also have lots of amazing health benefits as well!
Cholesterol and fat free. Low in calories.
Very low in sodium.
High in Vitamin A and Vitamin C. Good source of Potassium.
Enjoy these
DELICIOUS
recipes, & juicy
UglyRipe® Heirloom Tomatoes!
Heirloom Tomato and Goat Cheese Galette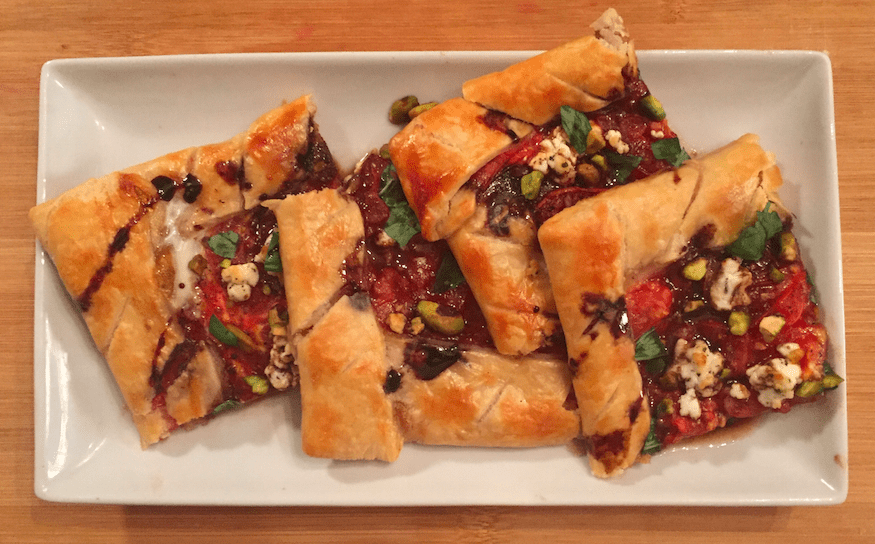 Ingredients
1 tablespoon olive oil, plus more for drizzling
2 refrigerator pie crusts (1 box)
1 egg white, beaten
1 cup balsamic vinegar
1/4 cup sugar
2 heirloom tomatoes, sliced
1 cup goat cheese, crumbled
Fresh basil
Pistacios
Kosher salt and freshly ground black pepper
Dijon mustard
Directions
Preheat the oven to 400 degrees F.
Cut one of the refrigerator pie crusts into a roughly 7 X 9-inch square, so that you trim the rounded edges from the crust and discard or save for another use.
Place the pie dough on one half of a large baking sheet lined with parchment paper.
Lightly brush the bottom of the crust with the beaten egg white.
Spread 1 tablespoon of the Dijon mustard on the crust, leaving a 1-inch border of plain pie crust all the way around the edge.
Top with slices of tomato and sprinkle with the cheese then drizzle with a little additional olive oil.
Season with salt and pepper.
Fold the long edges of the pie crust over and then the short edges.
Bake the galettes for 15 minutes or until the crust is golden and the vegetables are softened.
Top with with balsamic glaze, pistachios and basil.
Slice and serve warm or at room temperature.
Breakfast Tomatoes Ingredients
1 lb Country Sausage
6 Eggs
1 Bunch of Kale
EVOO
Cheese
Directions
Heat oven to 400 degrees. Slice the top third off tomatoes and use a small spoon to remove core and seeds.
Arrange in a baking dish, drizzle with oil, and season with salt and pepper.
Sprinkle with thyme and garlic.
Roast until tomatoes are tender and caramelized, about 30 minutes.
Place an egg into each tomato and season with salt and pepper. Bake until eggs are just set, 7 to 9 minutes more.
Greek Caprese Ingredients
6 medium sized heirloom tomatoes
1 tablespoon extra virgin olive oil
salt and pepper
4 ounces feta cheese
1/2 cut pitted kalamata olives
1 teaspoon thyme leaves
1 clove garlic, minced
Directions
Slice each heirloom tomato 1/2 inch thick.
Arrange tomatoes, feta cheese, olives, on a platter.
Place minced garlic and thyme leaves on top.
Drizzle with oil, and season with salt and pepper.
---