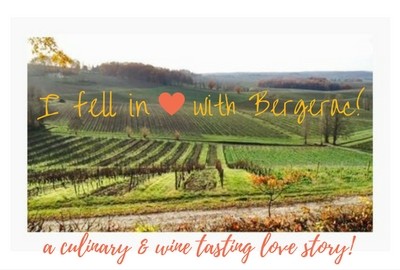 Along the Dordogne River in southwest France sits a lesser-known wine region called Bergerac. Though Bergerac is just east of Bordeaux and is in its shadow for now, the region offers its own award-winning biodynamic wines, incredible cuisine, beautiful and majestic landscapes and an atmosphere that is charming. Bonus? It's almost completely tourist-free!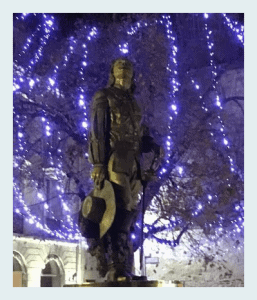 I had the pleasure of visiting this enchanted region, named after Cyrano de Bergerac, last December. I encourage you to take a visit there, and I can only imagine the beauty of it in the fall, which is certain to be one of the most breathtaking times to visit – harvest time.
How did I plan this trip? Well, the House of Bergerac Wines staff pointed me in the right direction. They were experts in the region and made sure that I had some of their most incredible wineries to visit daily and had meals at the most delicious restaurants where unique organic and local delights were prepared.
Most especially, where they suggested that I stay was so very charming and beautiful, the Chartreuse du Bignac. It was indeed the most warm and welcoming bed and breakfast/small hotel, set amidst horses, black swans and rolling countryside. Gorgeous! Sitting fireside, enjoying local wines and small bites while waiting for the special meals that Chef had prepared were my highlights of the trip! Not to mention visiting with the lovely couple that owned the place who tolerated so patiently my broken French!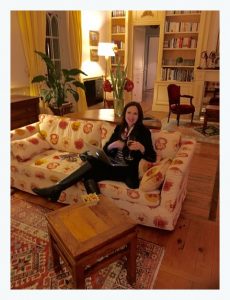 This amazing hotel served the local farmers' fare for all of their meals. It was unbelievable! From the breakfast jams, preserves, fruits and yogurts to the eggs, croissants, breads and pastries, charcuterie – everything was farm fresh.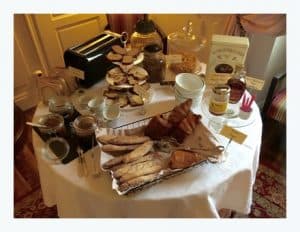 And, the dinners? Ooh la la! Magnifique! In the evening, courses were delicious and artful and gourmet. Paired with their biodynamic wines, the meals at Chartreuse du Bignac seemed like they were straight out of the gourmet magazines I've ooh'd and ahhd over. Pinch me!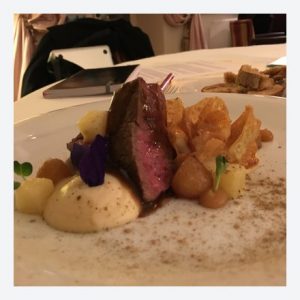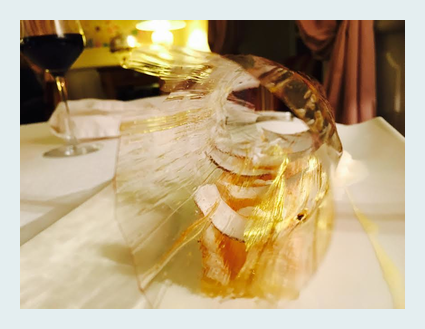 Have your attention yet? Well, you wine lovers are going to be impressed, I hope, with their wines and terroir! The Bergerac region dates back to the Roman civilization and has been producing wine since the 13th century. They have around 12 appellations, the most popular of which are Monbazillac and Cotes de Bergerac. The first grape to ever be used in the area was "Biturica" -- the ancestor of cabernet!
I am going to tell you a few of the reasons why I think it should be on your bucket list – or better yet, upcoming fall itenerary!
The Vineyards
The show stoppers of the region are the individual vineyards of the whole area. There are so many amazing wineries to choose from, and every one will offer something unique and memorable. Most particularly, I loved these vineyards in the Monbazillac area: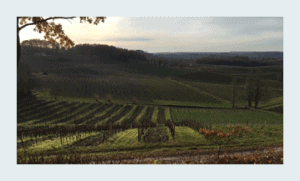 This vineyard is gorgeously situated on the hillside with a stunning chateau that takes you back in time. The tour – seeing the barrels and how the grapes are processed – was absolutely fantastic. The vintner took us behind the scenes, and here are all of the crates being filled with their wines and being sent all over the world!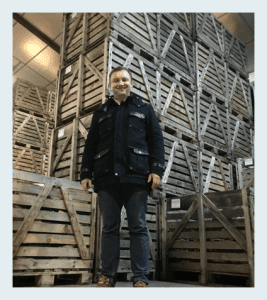 Domaine l'Ancienne Cure Colombier
This is a more petite locale, but we took a drive to the vintner's residence and got to see the entire countryside below. Stunning! Here I am toasting with Christian, drinking one of my most favorite wines of the entire trip! I also saw here, outside, the emblem that meant that their wines were biodynamic and organic!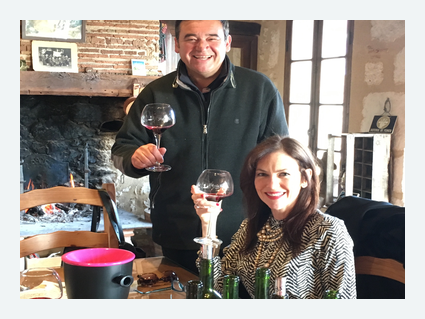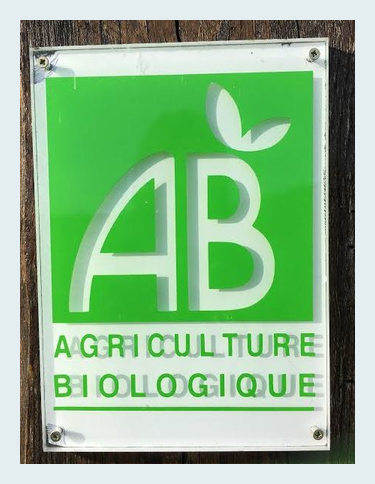 Chateau Laulerie in Saint Meard de Guron
This is also a fabulous winery under the auspices of two fantastic people. It was an interesting story about how two young sommeliers met in school, got married and moved back to a family winery. Ever since, the two have been working on and perfecting their wines together.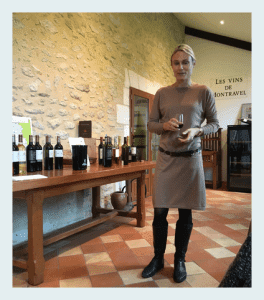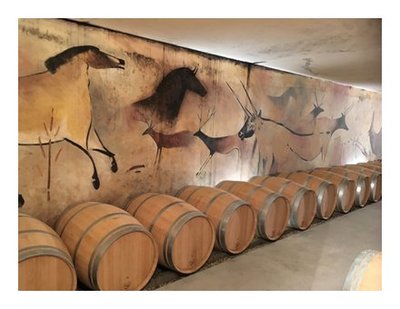 Chateau Puy Servain
This is another beautifully situated winery. The owner poured some of the most unique, sweet dessert wines that I've ever tasted. While every vintner has many varieties of dessert wines that will be unique and special, these were among the most special and treasured that I tasted!
There are many other vineyards worth trying, as well. The House of Bergerac Wines can certainly steer you in the right direction, and I may be able to help, too. Leave your comments below or message me on Facebook, and I will get back to you!
The Truffles
The Saint Alvere village is the most well-known truffle market in the region, where this seemingly popular culinary delicacy guarantees long lines and gets snatched up almost immediately upon the market opening.
So, naturally, while visiting Bergerac I learned about the incredible delicacy of the black truffle. And if you are interested in truffles or wanting to experience the "granddaddy" of them all, then this is the perfect place – black truffles are everywhere! From a black truffle / cheese omelette I had, to having them shaved as garnishes for a meal, to being an actual integral part of the meal, these truffles were simply to die for! Indigenous to the region, you're in luck as they are in almost every restaurant around.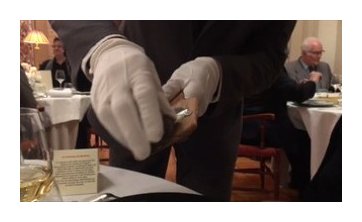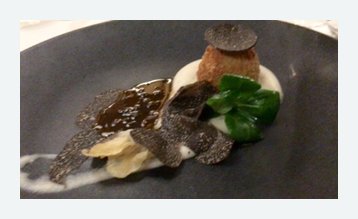 My favorite truffle experience was when a server at a fine-dining establishment put on white gloves, removed a glass dish, and had the truffles on display. He then treated each one as a fine wine, presenting them before placing any on my plate. Don't you just love that?
The Organic Cuisine
Organic food has become more and more popular and in demand in the U.S., but I found it to be a true way of life for the people of Bergerac. Most every restaurant used organic produce and other foods that were locally sourced. The results were fantastic.
French foods are among my favorites, but to have such rich flavors, so fresh and with such depth, was simply unmatchable. I ate everything on my plate at every meal. I consider myself an eater, and believe you me, I didn't hold back. Plates of fresh oysters, cheeses, charcuterie – everything was so fresh, so delicious, and paired with their best local wines. It was heaven!
The food was reasonably priced, too! Even the Michelin star restaurant Tour des Vents was absolutely magnifique course after course, and all priced within reason. My French companions said the same thing. If we were to have meals like that in Paris, they would be triple the price!
The Sightseeing
While on my travels, I saw some of the most amazing gardens, castles, flea markets, antique centers and pop-up holiday ice-skating rinks, among many other amazing sights. The Marqueyssac gardens were spectacular, filled with roaming peacocks and landscaping that resembled a fantasy book. The views of the countryside were spectacular, as well, and I felt like I was in the middle of my own postcard.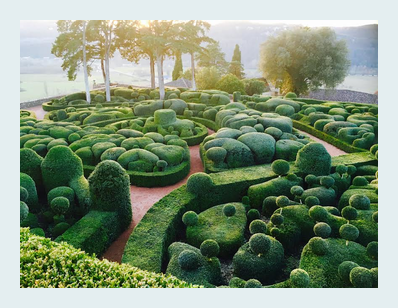 The Hidden Gem
This is the unfound black pearl of the oyster, and probably the first area of France that I've visited where I have not seen one other American. If you're looking for a place where you can be immersed in French culture, cuisine and wines, you're going to love Bergerac. It is just so pure, rural and untouched by tourists.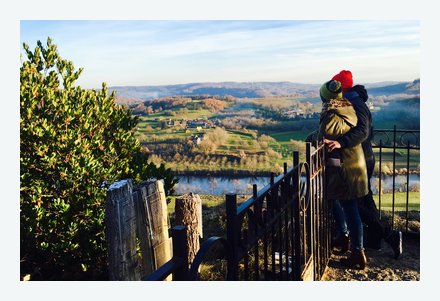 The Great Prices
The Michelin star restaurants in Bergerac, as well as the fine-dining restaurants are so very reasonable. You could get a prix fixed menu for around $40 with so many different courses, and the quality of the food is exceptional. You'll have some of the best meals you've ever had and find them to be quite reasonable and actually cheaper than it would cost in other top cities in the U.S. or France.
My dollars stretched so far while I was there. The wines were all very reasonable, because you're paying for the quality wines and not necessarily the brand name and its popularity.
I also went to a flea market where I bought some amazing objets d'art and gorgeous leather bound art books. Here's the best part – I only paid $20 for everything! I was told that if I were shopping in Paris, I would have spent at least $100.
The People
As Paris is to haute couture chic, Bergerac is to countryside charm. The people there are the salt of the earth and they know quality food and wine. They love cuisine that is local, organic and biodynamic, and they are stewards of their land and proud of their region.
Upon visiting, you'll find down to earth, quietly elegant whilst casual men and women who love their country, love their villages, and their rich history. When they see someone appreciating what they have to offer, they are more than welcoming and friendly – and they are happy that you see the gorgeous beauty of their region as they do.
The House of Bergerac Wines' staff was enthusiastic about making sure that I had the most authentic experiences of the area. And they did not disappoint.
I felt as if I were one of the townspeople – not a tourist – toasting with the vintners, breaking bread with the locals and living life in a way that respects the senses.
I definitely want to return, and frankly I could see myself renting a chateau one day, right in the midst of Bergerac – sitting at cafes and restaurants, visiting the town squares and just living life and being among the people.
Ah, I miss this world already. May we meet again soon!
---