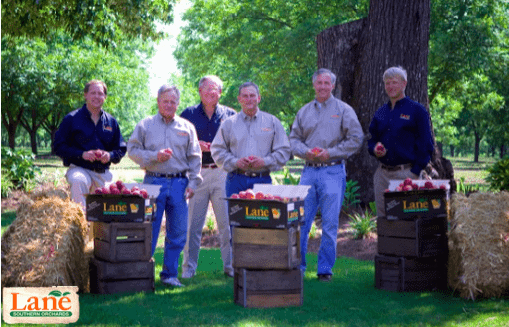 Everyone knows that Georgia peaches are some of the sweetest fruits that you'll ever put in your mouth, and Lane Southern Orchards exceeds those expectations. This Southern family farm has spent generations passionately farming, and now they've even opened their doors to us all!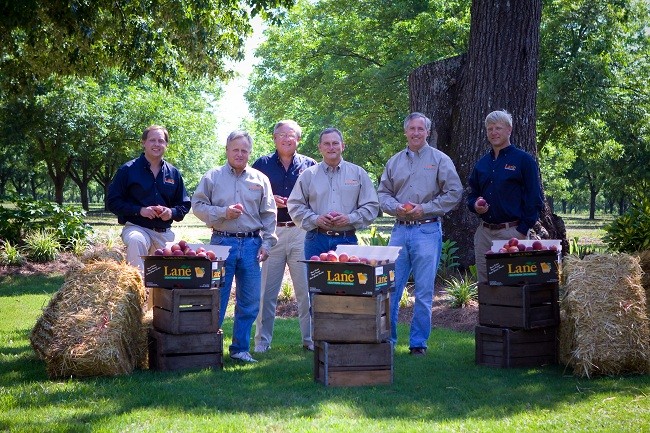 Lane Southern Orchards has been growing a handful of varieties of fruits and pecans so that people everywhere can get a slice of good ole Southern cooking and way of life. There's nothing better (or more Southern!) than a peach cobbler served warm with ice cream, or strawberry shortcake, even an old fashioned and classic pecan pie. All of these couldn't be made without the stars of the show; and if it's not farmed with perfection, your desserts won't be perfectly delicious either!
Did you know that, if you had 2,500 acres of peaches and 2,500 acres of pecans, it would take 200 people to work the peaches and yet only 20 to work the pecans? Yes, because everything is farmed by hand...planting, pruning, picking, grading, etc...everything by hand! WOW! Those peaches are a lot of work! But they're worth it, wouldn't you agree?
Did you know that peaches are a part of the Rose family? Yep, and that is why they are so aromatic! Maybe I should just have a bowl of peaches on the middle of my dining room table! Hmmmm ....
Agritourism is something that they know a lot about, and Lane Southern Orchards has now opened their doors to 300,000 visitors per year! And, you guessed it. Peach season is their busiest time of year! For those of you not familiar with that, it's May - August! Pack those cars!
What's harvestin' at Lane Southern Orchards overall?
CITRUS!

It is picked, packed and delivered fresh from their farm in Florida to their Roadside Market from November through May.
January brings the famous Honeybell Tangelos direct from their Indian River Groves in Florida.

STRAWBERRIES!

They have a you-pick, we-pick Strawberry 6-acre patch, open from April 8th through May. These delicious Camarosa varieties are large, sweet and anxiously waited on by locals and travelers alike.

SWEET, GEORGIA PEACHES

They begin harvesting in Mid-May through August with one of their 30 varieties available during this time. These peaches are picked and in their store within a few hours. If you catch them on a harvest day, you can watch the entire packing process from their elevated catwalk. They can even ship Peaches from mid-June through July to the contiguous US except for California and Arizona. Unfortunately, their agricultural laws prohibit them from doing so.

BLUEBERRIES & BLACKBERRIES!

They are harvested in June & July. You can pick your own, or they will be glad to pick them for you.

PECANS!

They begin harvesting in October and it continues through January. Their two main varieties are Desirables, which are the larger nut and Schley's are the papershell pecan. Both are available year round in their retail market or for purchase in their On-line store.
When you make your trip there, you better go hungry! Once you see what they're serving at their
Peachtree Cafe and Bakery
, you'll be glad you did!

Lane Southern Orchards Farm Market and Cafй opened in 1990, and their Sweet Georgia Peach Cobbler became an instant favorite among diners. At the market, you can also enjoy their bona fide southern cookin'! For example, they serve Fried Pecan Crusted Sweet Water Catfish coated with their farm fresh pecans, and their menu has a large selection of hot sandwiches like their Backyard Smoked Pulled Pork or Turkey Panini melt. They also have Meatloaf served with Tomato and Mayhaw Jam Glaze or Southern Tea Brined Fried Chicken, and for the health conscience, they have an all you can eat salad bar, and so much more!
Their preserves, jams, jellies, dressings and salsas are available year round in their roadside market and on-line store, so now you can enjoy fresh produce direct from their farm daily and year round!
There are also Vidalia onions, fresh peas and beans, corn, okra, watermelon and many other fresh fruits and veggies are available from their neighboring farmers.

For your convenience, they have made their Georgia peaches and pecans, and all of their other goodies available to you online! From salted, to roasted, to chocolate covered, they have something that will satisfy every palette, and you'll see how delicious a slice of Southern life can be!
---