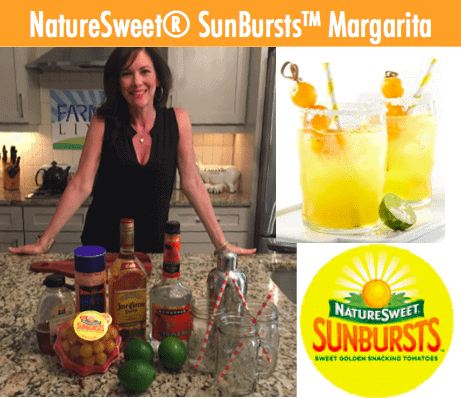 I so love these NatureSweet tomatoes that I decided to create their NatureSweet SunBursts Margarita! It was my first time to make a margarita of any sort, although not the first time to drink one (lol), and the idea of creating it with one of my favorite NatureSweet tomatoes just sounded
sweet!
You can check out our video on this process here!

NatureSweet® SunBursts™ Margarita
Course Type: Appetizer
Preparation Time:
Short Summary:
Ingredients: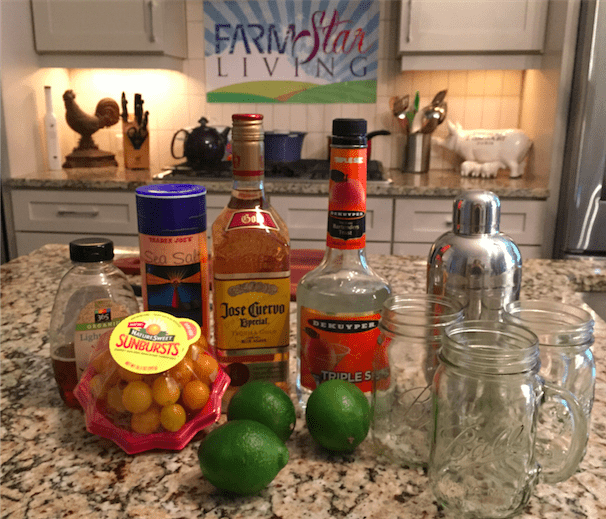 Coarse or flaked sea salt
3-4 NatureSweet® SunBursts™ Tomatoes
3 tbs. silver tequila
1 tbs. orange liqueur
1 tbs. fresh lime juice
1 tbs. simple syrup or agave
Instructions:
Rim a small juice glass with coarse sea salt. Set aside.
In a cocktail shaker, combine SunBursts™ tomatoes and a pinch of salt; muddle tomatoes until broken up and juiced.
Add tequila, orange liqueur, lime juice, simple syrup and ice; shake until chilled, about 30 seconds.
Double strain into an ice filled glass. Garnish with SunBursts™ tomatoes on a skewer.
Simple Syrup: 1/4 cup sugar 1/4 cup water
In a small sauce pan, combine sugar and water.
Bring just to boiling, stirring to dissolve sugar.
Cool; cover and chill at least 1 hour before use.
Makes 1/3 cup.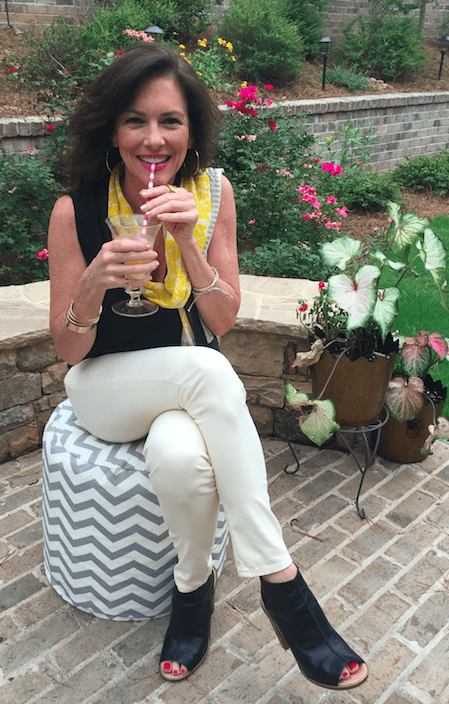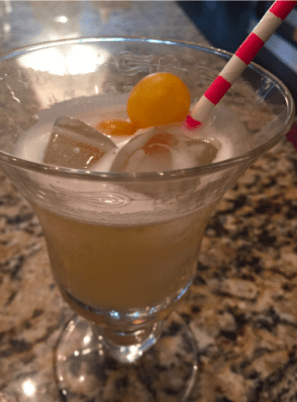 And what is better than chips and a unique, delicious guacamole to go with your special margarita? So, here it is – a special guacamole to serve to your VIP guests!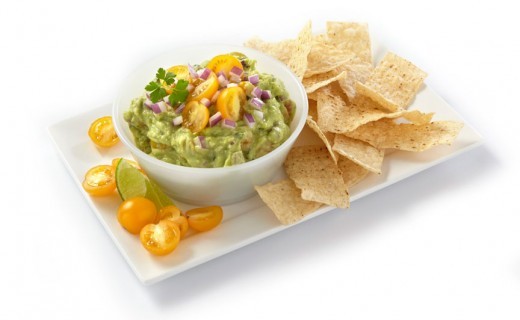 Course Type: Appetizer
Preparation Time: 15 minutes
Short Summary: Guacamole perfected with NatureSweet SunBursts™!
Ingredients:
1 tbs. peeled, chopped fresh ginger
1 jalapeсo, seeded if desired, chopped 1/2 clove garlic, minced
Kosher salt to taste
1/4 cup finely chopped red onion 1/2 cup chopped cilantro
1/2 cup NatureSweet® SunBursts™ Tomatoes; quartered
2 ripe avocados, peeled, seeded and smashed
2 tbs. fresh lime juice
1/2 cup NatureSweet® SunBursts™ Tomatoes; quartered for garnish Tortillas chips
Instructions:
Place the ginger, jalapeсo and garlic on a cutting board. Using a sharp knife, chop the ingredients together until they are minced and well combined. Sprinkle the mixture with 1/4 tsp. salt. Transfer the mixture to a medium bowl.
Add the chopped cilantro, onions, SunBursts tomatoes and avocados. Toss gently to combine.
Add the lime juice and 3/4 tsp. salt and toss again.
Transfer the guacamole to a serving bowl and garnish with the 1/2 cup quartered SunBursts tomatoes and cilantro sprig. Serve with tortilla chips.
But if you're looking for a main dish, try a spin on chicken tonight with this new rendition of the balsamic glaze, which has always been one of my favorites. It really brings out the flavors in a new, delicious way! Even the kids will love it! Bon appetite!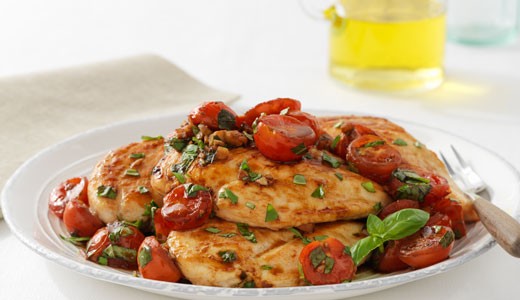 Course Type: Main Course Preparation Time: 15 minutes Short Summary: A great alternative to traditional red sauce and chicken
Ingredients:
4 tablespoons olive oil
4 boneless, skinless chicken breasts
1 package NatureSweet® Glorys™ Tomatoes, halved
2 cloves garlic, minced
4 tablespoons chopped fresh basil, packed
4 tablespoons balsamic vinegar
Salt and pepper to taste
Instructions:
Heat olive oil in a skillet over medium heat.
Sprinkle both sides of chicken with salt and pepper. Place chicken in skillet. Cook 5-6 minutes per side until browned and 170°F internal temperature. (Chicken will feel springy-firm to the touch and juices run clear when pierced with the tip of a knife).
Transfer chicken to serving plates and cover lightly to keep warm.
Add tomatoes and garlic to skillet; cook 1 minute or just until warmed through.
Add balsamic vinegar and basil and cook additional 30 seconds. Spoon sauce over chicken and serve.
Tip: If chicken breasts are very thick, press to about 3/4-inch thickness using palm of hand or a meat mallet. Chicken will cook more evenly and thoroughly without over-browning.
What is a summer without fireworks? It's not a summer at all! However, great salads are also a part of summer, and NatureSweet® has created this festive recipe that combines both! Well, you get what I mean!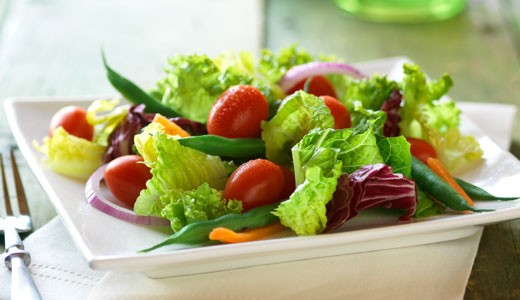 Course Type: Side Salad Preparation Time: 15 minutes
Short Summary: A great year-round salad with an extra notch of flavor
Ingredients:
1 pkg Fresh Express® Fancy Greens
8 oz thin yellow or green beans, trimmed
5 Tbsp olive oil
3 Tbsp fresh lime juice (juice from one medium-sized lime)
1 Tbsp Dijon mustard
1 Tbsp crushed red pepper flakes
1/3 cup chopped fresh basil leaves
1/2 cup sliced red onion
Add salt & freshly ground pepper to taste
Instructions:
Cook beans in boiling water until crisp-tender, 5 minutes.
Quickly drain and cool under cold water.
Pat dry.
Whisk oil, lime juice, mustard, red pepper flakes, salt and pepper in a large mixing bowl.
Stir in basil, beans, NatureSweet® Cherubs® Tomatoes and onions and toss to coat.
Taste and adjust seasoning.
Add Fresh Express® Fancy Greens and toss to coat.
---