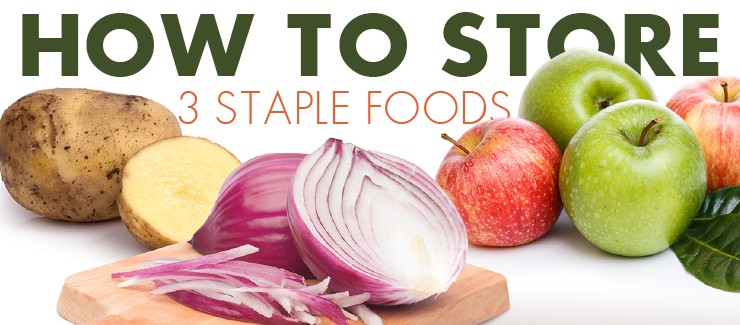 During the time of self-quarantine or mandatory time at home, it's more important than ever to have shelf-stable, healthy vegetables on hand. Here are three that we feel are must-haves, and tips on how to store them for maximum use and time.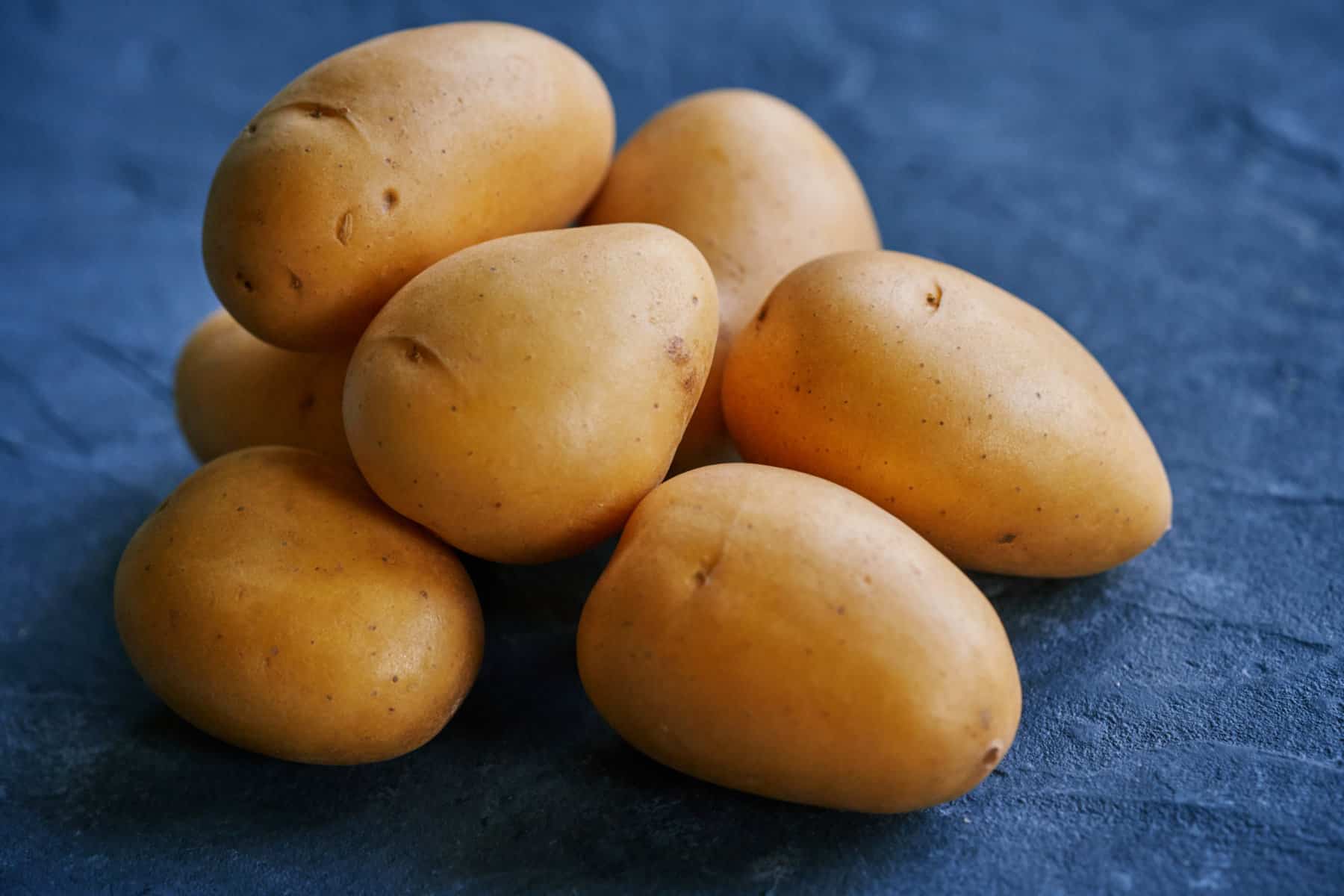 POTATOES:
There's nothing more comforting that potatoes, and potatoes also provide immune-boosting vitamin C. Did you know that a medium potato has 45% of your Vitamin C DV? We love so many different varieties of potatoes, and one company in particular, POTANDON, has been providing different innovative and non-gmo varieties including Klondike Brands, Green Giant Fresh and even the new One Step ... Done! potatoes as well. Potandon is also celebrating its 25th year anniversary, and it has built its reputation on providing the most quality, delicious potatoes that you can find at the store.
Here are some great tips to keeping them delicious, for as long as possible:
Storing Potatoes:
Potatoes should be stored in the bag or box they came in. Keep them covered and away from light. A cool dark place with a temperature ranging from 45-48°F is best.
Cleaning Potatoes:
Whether boiling or baking, potatoes should be scrubbed lightly in water before preparing. However, if you don't plan on using your potatoes immediately, do not wash them. They will go bad faster and possibly mold or rot before you can use them.
Tip:
If you plan to use peeled potatoes for a recipe, remember that uncooked peeled potatoes will start to discolor (rather quickly) due to exposure to air, first turning a pinkish color, then orange, followed by brown and then grey and finally black if you leave them out for long enough. Refrigerating cut potatoes uncovered will not stop this process. This discoloration does not hurt the quality of the potato and usually will disappear during cooking, but most people find it unappealing. To prevent these color changes, place cut or sliced peeled potatoes in a bowl of cool water until ready to use – minimize the time to less than 2 hours to retain nutrients which will eventually leech out in the water.
*For more great information, visit the Klondike Brands website FAQ page here.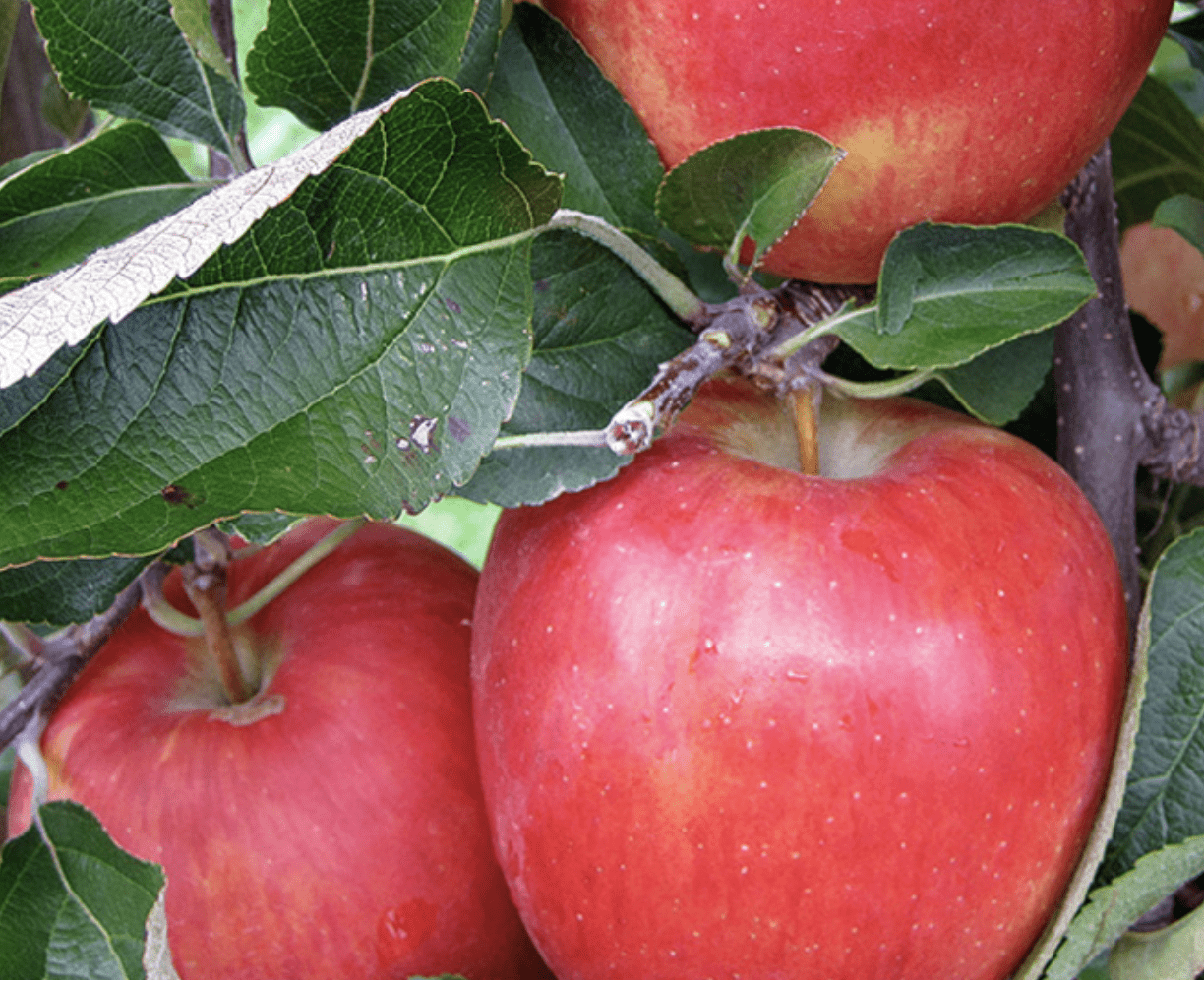 APPLES
They've always said that an apple a day can keep a doctor away, well, we hope that still remains true. In any case, an apple will provide ample vitamins and nutrition to keep your system at its peak. Our friends at Starr Ranch Growers are delving delicious varieties to the stores right now - working overtime, round the clock in order to keep our grocery stores' produce aisles stocked with such an essential, important fruit.
As Dan Davis of Starr Ranch Growers said, "We are working hard to feed the need of the American people, and doing everything we can to provide the nutrition to keep our country healthy."
Whether you're buying their KORU® (delicious, sweet new variety), their Organic varieties, their Juici™ or even Galas, we hope you'll support them whenever you can. We recommend eating them daily, and in order to keep them fresh and long-lasting, follow these simple tips:
Storing Apples in Refrigerator:
The ideal storage temperature is 30 to 35 degrees F. with 90 to 95 percent relative humidity. If you don't have a lot of apples, the refrigerator is a good option. Place them in the crisper drawer in a plastic bag with holes in it or cover the apples with a damp paper towel.
Storing apples on your countertop at room temperature, apples last about a week. But if you refrigerate them, they can stay fresh for one to two months.
For more information on apples, visit the experts at Starr Ranch Growers.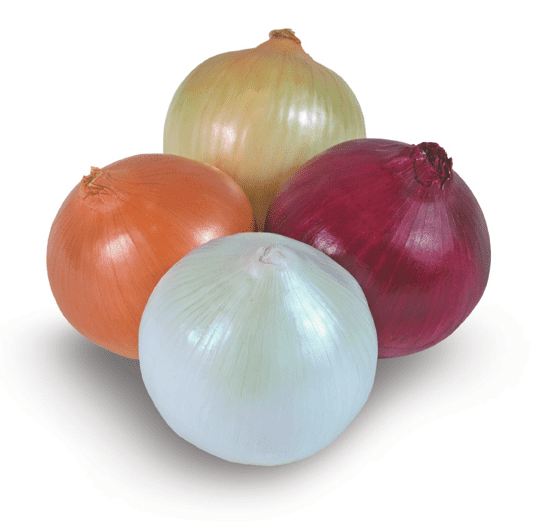 ONIONS
Onions are so important for so many meals, as they add so much flavor to our signature dishes. Get ready to find the official Vidalia Onion at your grocery stores soon, too, as they'll be hitting shelves mid-April and will be in season for several months.
Whatever onion you might prefer, however, they are all nutrient-dense, meaning they're low in calories but high in vitamins and minerals. One medium onion has just 44 calories but delivers a considerable dose of vitamins, minerals and fiber. Particularly high in vitamin C, onions thus help regulate immune health, collagen production, tissue repair and iron absorption.
Onions are also rich in B vitamins, including folate (B9) and pyridoxine (B6) — which play key roles in metabolism, red blood cell production and nerve function (4Trusted Source).
Lastly, they're a good source of potassium, a mineral in which many people are lacking. In fact, the average potassium intake of Americans is just over half the recommended daily value (DV) of 4,700 mg (5Trusted Source).
Storing Whole Onions:
Store onions in a cool, dry, ventilated place, away from direct sunlight. Do not store whole onions in plastic bags. Lack of air movement reduces storage life.
Storing Chopped or Sliced Onions:
Chopped or sliced onions can be stored in a sealed container in your refrigerator for up to 7 days.
Keeping these three staple items in stock will help you make many delicious meals for your family, while staying at home, and staying safe. Thinking of you all and hope you find this helpful!
xo-Farm Star Mary
---