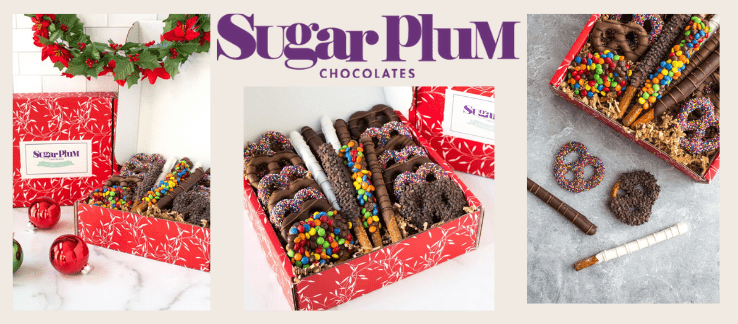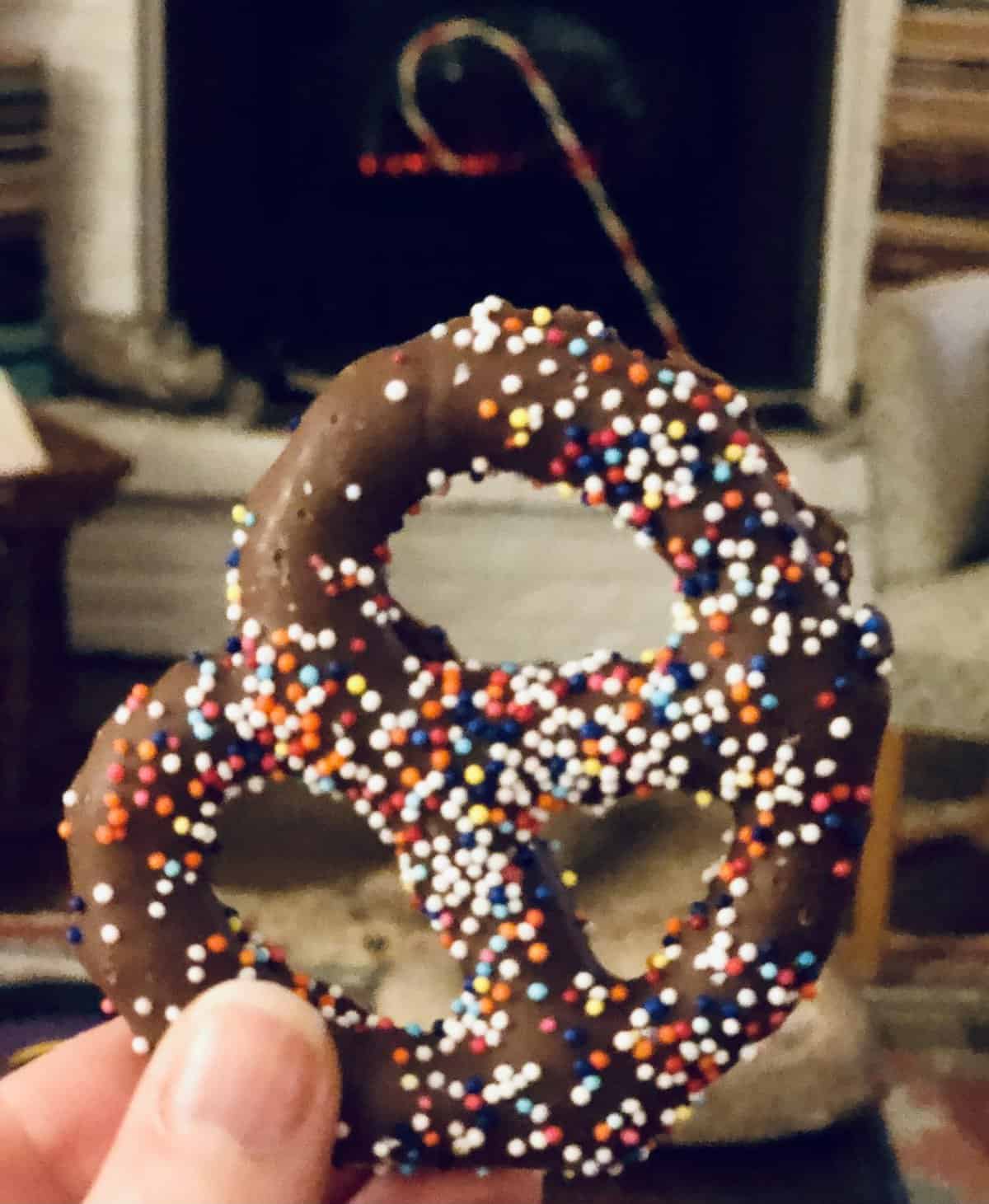 I get a lot of emails about good foods, and this one really caught my attention! It felt like just the kind of sweet, decadent splurge that would add to the holiday. And after this year, I have no problem feeling justified having extra treats around to sweeten the days, add a little bit of a happy boost!
I love feeling cozy, and it's so fun to now put on festive holiday music and just chill by the fire. One of my favorite ways to take this all to a new, decadent level is to have hand-made, delicious and beautiful treats to serve anyone (daring enough to have a socially distant visit during this time), and also to serve myself! And that's what I am doing. I have been sitting by my fireplace tonight, listening to holiday music, and I decided to treat myself with this beautiful little plate of chocolate goodies from a festive, holiday kind of company itself - Sugar Plum!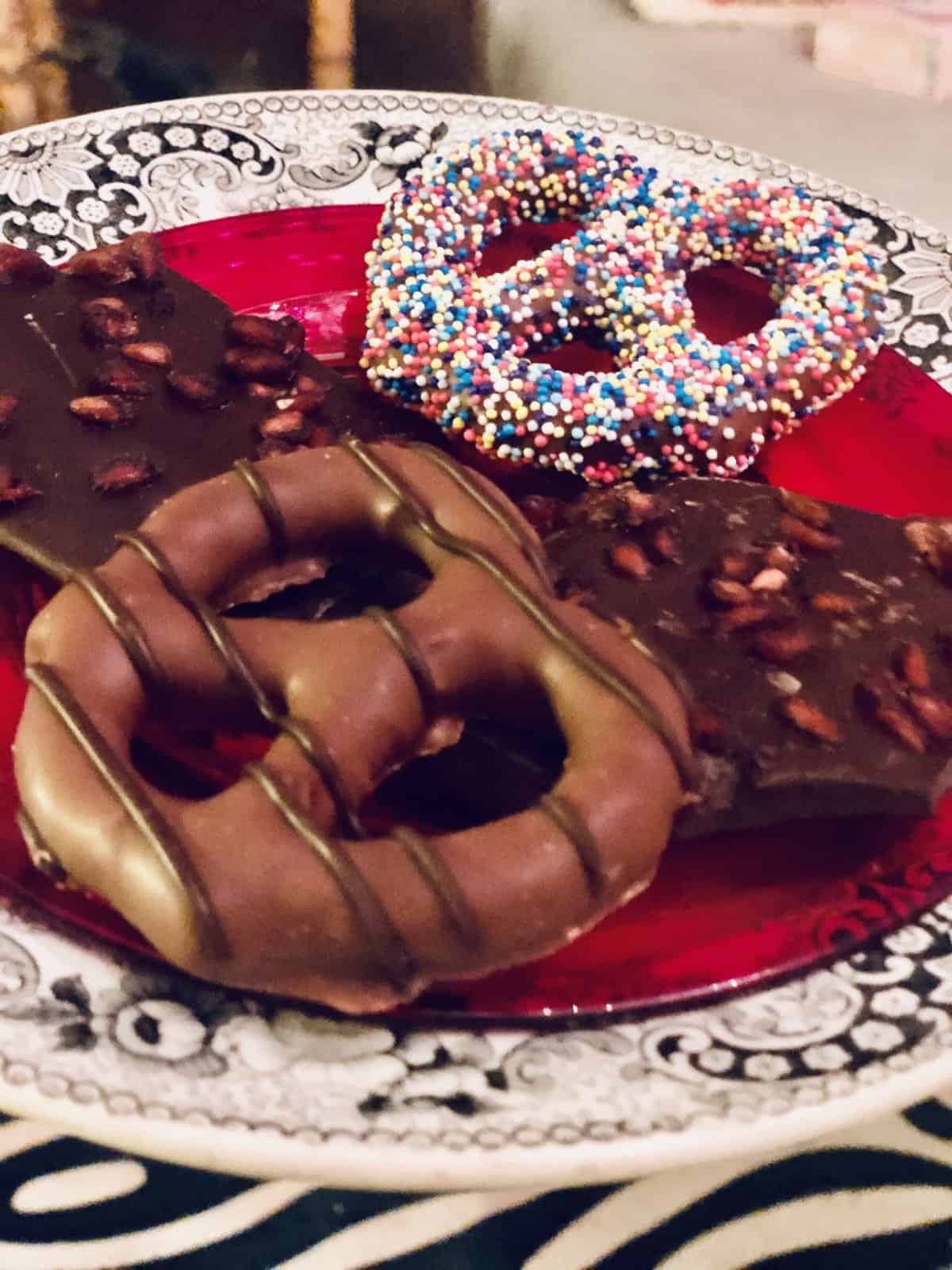 There were lots of options to have – all beautiful, festive and offering just the right kind of delight upon opening. I ordered the
Chocolate Pretzel Passion Gift
. Each delicious chocolate pretzel, chocolate bark or treat is individually wrapped in a gourmet box or tin. From wreaths to pretzels, to chocolates, there are so many assortments to choose from. I wanted the assortment of chocolate dipped and candy coated pretzels - and the
bark with pomegranate arils
. I wanted a real special sweet treat, and it has made me feel a bit luxurious as well. I needed this!
The pretzels have the right crunch and flavor, and paired with the different chocolates and toppings, they are divine. Each pretzel is dipped in chocolate, coated either with chips or small chocolate candies, candy sprinkles or just drizzled with ..... you guessed it, more chocolate! And these dark chocolate barks are smooth, luscious tasting, and the ones I ordered are topped with pomegranate arils.... adding just the right amount of slight tart, slight crunch to the depth of the dark chocolate, which is superb. And, thanks to the pomegranate addition, I even can feel kind of healthy, too, as much as indulgent! I like setting this kind of splurging mood, even for myself, and I love presentation. I think it adds to the experience, so I put them on a festive red vintage holiday plate and am sitting here enjoying them while my dog is snoring at my feet. And I don't feel guilty one bit. In fact, I feel like I'm in my own kind of Christmas story!
The chocolatiers who really have outdone themselves are actually the Mother & son duo Frann and Neil Edley, who have made it their mission to work together as family and bring a little more sweetness into the world.
With Sugar Plum Chocolates, they are offering premium chocolates and confections to worldwide customers, and going strong for over 25 years. All of their delicious gourmet treats are lovingly hand crafted and made from their bakery and kitchen in Kingston, PA.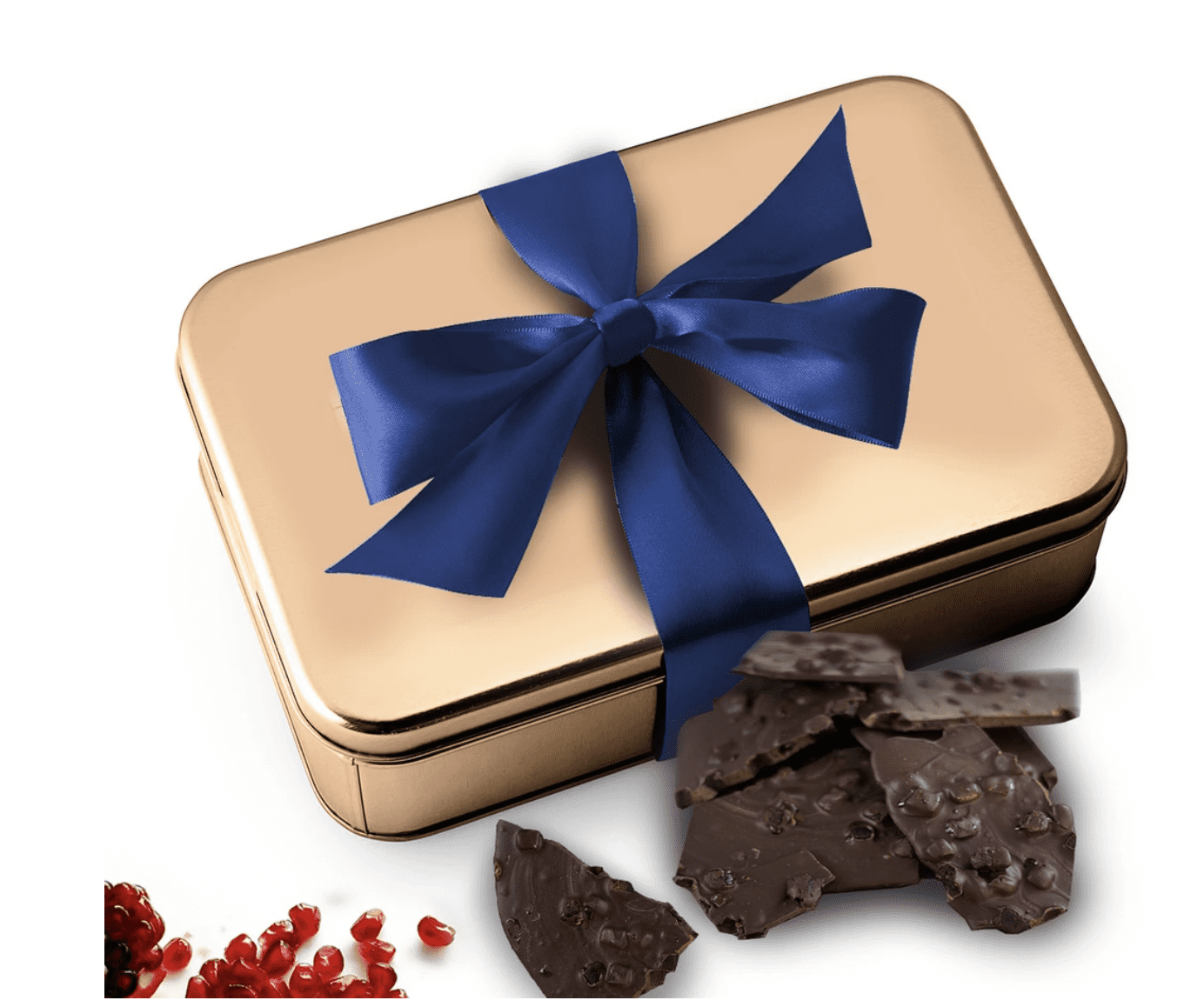 Considering how hard it's been on so many small businesses, I think this year would be the perfect year to try them! If you'd like to order some, too, I encourage you to give this small family business a jingle or a jingle jingle. After all, tis the season! Ho ho ho ... xo Farm Star Mary
---