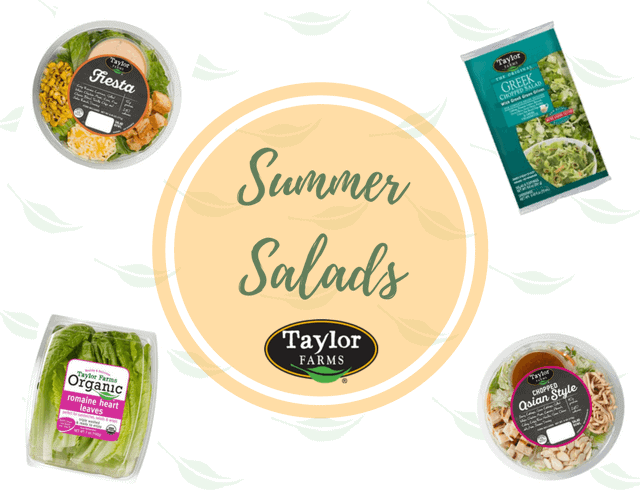 One of our greatest passions is to share with you foods that are not only healthy, but quick and convenient. One of the greatest trends in the produce industry we have found are the pre-washed, pre-chopped, and ready-to-serve vegetables. However, to have all of this convenience – and variety of fresh vegetables – in salads is a real game-changer.
Taylor Farms, is a true innovator and leader of this trend, and we couldn't be more thankful for all of their wonderful ready-to-serve salads – whether you want 'chopped,' organic, or single-serve.
I used to load up on all of the individual items and spend time chopping, dicing, tossing, and I just don't have to do that anymore. I can start with the any one of these salads and build on it with chicken or fish, etc., or just serve it as it is. Simple.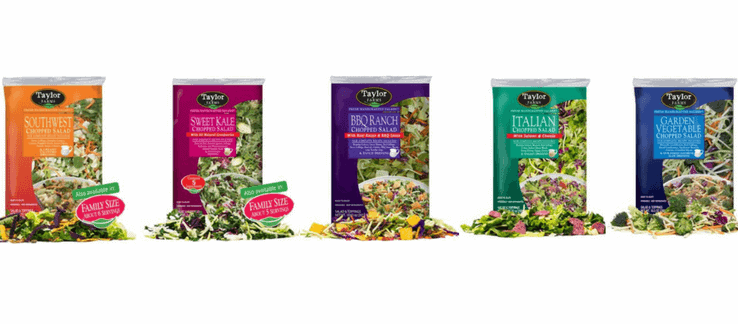 All of the ingredients in these salads are washed, chopped, and ready-to-serve. Plus, each kit includes toppings such as pita style chips, feta cheese, bacon, sunflower seeds, tortilla strips, croutons and more. And to 'top' it all off, each includes the perfect complementary dressing – whether tangy, creamy or zesty, too. Of course, you can then customize these Chopped Salad Kits by adding proteins, veggies, or fruit. (I do that a lot myself).
Take a look at our latest Taylor Farms Recipe: Mediterranean Crunch Chopped Salad. And for all you Organic shoppers out there, Taylor Farms also offers four different organic varieties of their Chopped Salad Kits, as well. Pure and pesticide-free.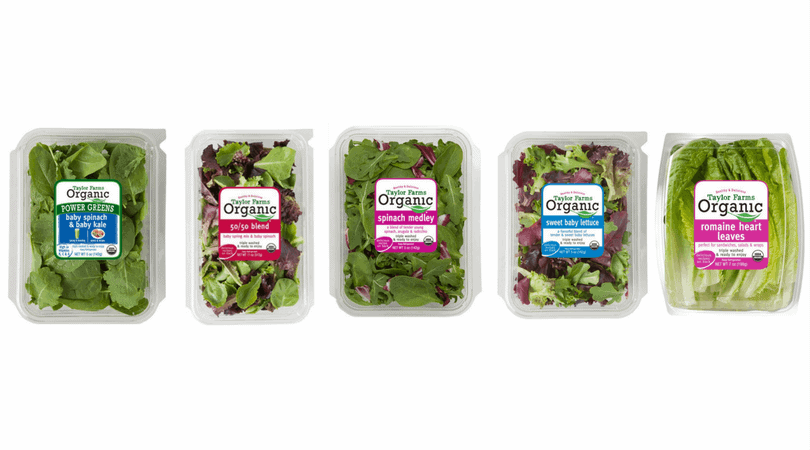 Taylor Farms offers fifteen different varieties of their pure Organic Salads. These lovely lettuces are triple-washed for your convenience, so say good-bye to having to wash and chop your lettuce. Plus, each package includes healthy recipes on the back so you can reference a great recipe while you're at the grocery store.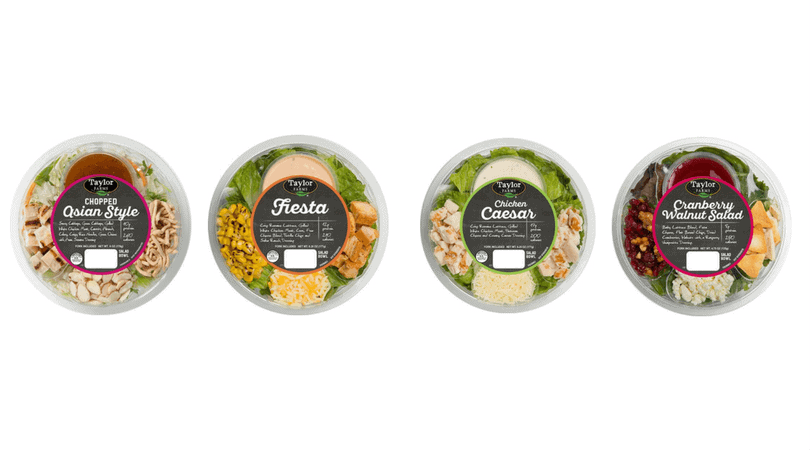 For those hectic days you want to grab-n-go, try the Single Serve Salads – fully loaded! Yes, I mean fully - with washed and chopped lettuce, proteins, at least three different toppings, dressing, cheese, and...wait for it...even a fork! This takes convenience to the next level in my book. Plus, twenty different varieties of these little time-savers, you'll have plenty to choose from.
So next time you're craving a salad, and any variety of one, try any of these time-saving salads that are delicious, fresh and convenient. Happy Shopping. Happy Eating. Happy Summer salads!
See you on a farm,

---