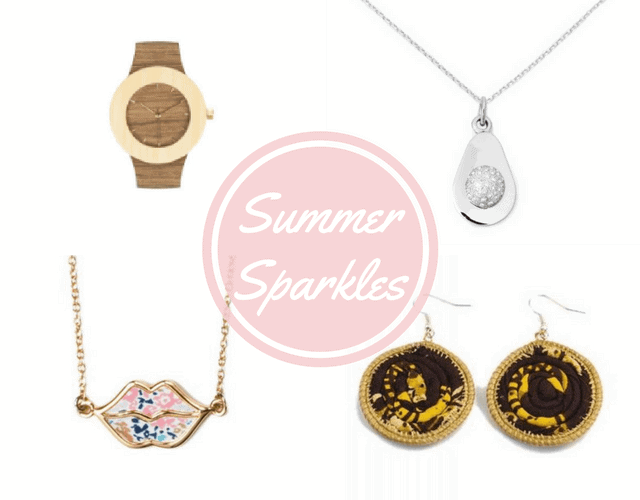 This summer, the jewelry trend is all about simple, beautiful, eye-catching pieces. The ladies here at Farm Star Living love to sparkle, too, and we do this the Farm Star Living way - by supporting handmade, eco-friendly, and socially responsible companies! Check our our top picks for hot jewelry companies this summer that not only make you feel beautiful, but DO GOOD!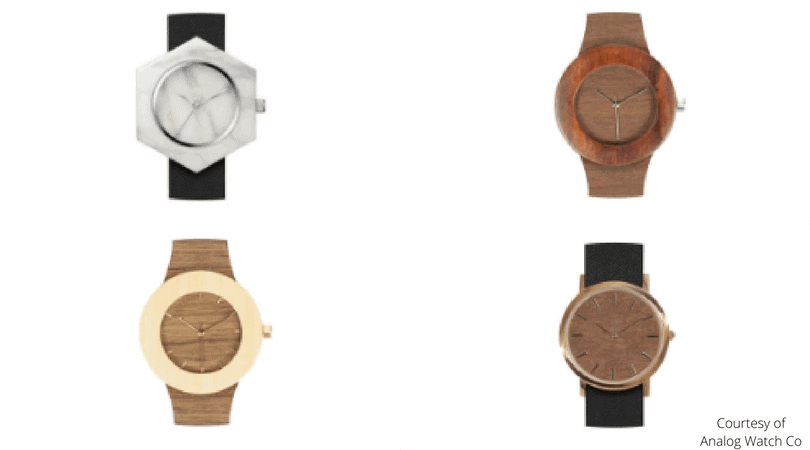 Analog Watch Co.

We love Analog Watch Co, because not only are their designs inspired by nature, but they also give back to nature. For every purchase, Analog Watch Co, donates a percentage of proceeds to non-profit organizations that give back to Mother Nature like: Trees for the Future, EarthWorks, Schuylkill Center for Environmental Education.
Analog Watch Co offers three different watch designs in Wood, Marble, and the Classic design.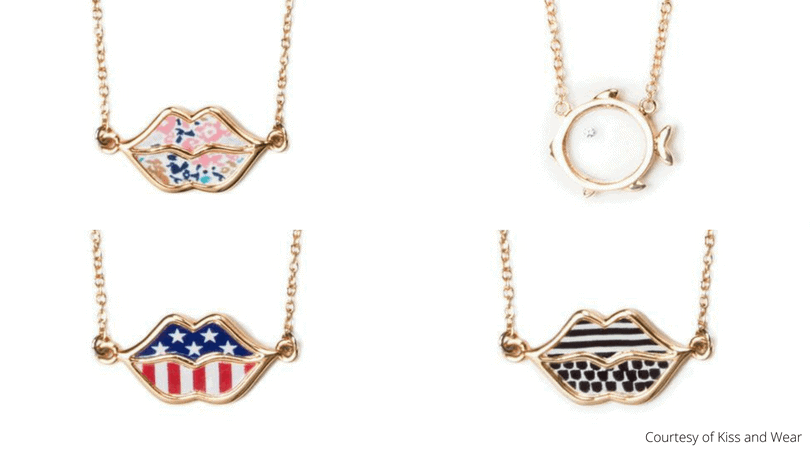 Kiss and Wear shows the bold side in all of us through its simple yet unique designs. Each piece named for the location that inspired it, embodying the essence of cities coast to coast. One creation, The Stevie, was inspired by the passing of the creator's father, and this year 10% of the proceeds will be donated to Bright Pink in his honor. Bright Pink is the only non-profit organization that is dedicated to the prevention and early detection of breast and ovarian cancer.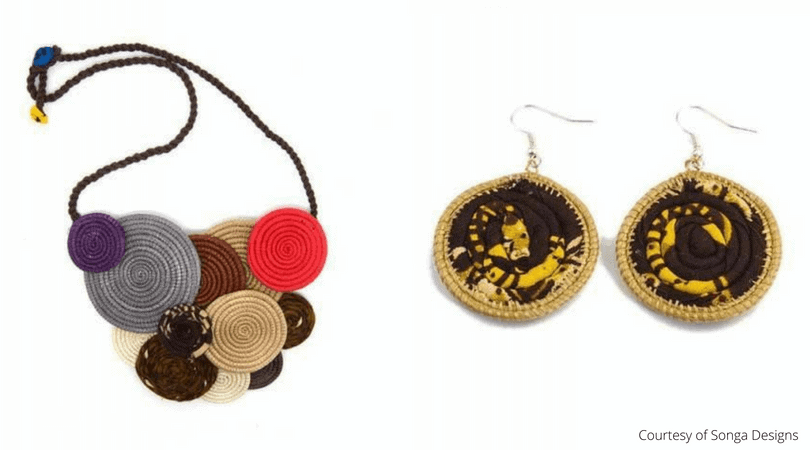 This mission behind Songa Designs is simple: to help women in underprivileged countries show their sparkle too! They have created a sustainable source of income in places like Swahili and Rwanda by giving women the mean to create "pieces for your home and body; illuminating your soul." From your home to theirs, purchasing a Songa product empowers women all over the world, allowing for their inspirations and dreams to shine through!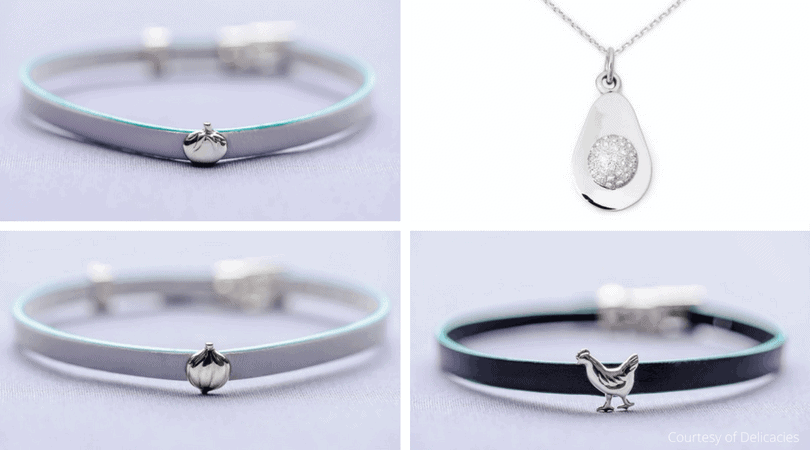 Who loves food? You know the ladies at Farm Star Living do; we understand that food is not only delicious, but a source of life! That's why we stand behind Delicacies Jewelry who fight to end hunger around the world. By partnering with four well-known chefs each year, including world-renown chef Andrew Zimmern as the 'head' of their Chef's Table, Delicacies donates directly to the hunger-related organizations of a chef's choice. The word food can hold many meanings: love, excitement, enjoyment, but most importantly energy and survival. By purchasing pieces of Delicacies Jewelry, you can help the effort to end world hunger.
So, whether you're looking for something bold, simple or unique, Farm Star Living has the scoop on all your jewelry needs. The best part? Your jewelry will make statements about your style while helping raise awareness for causes around the world!
---