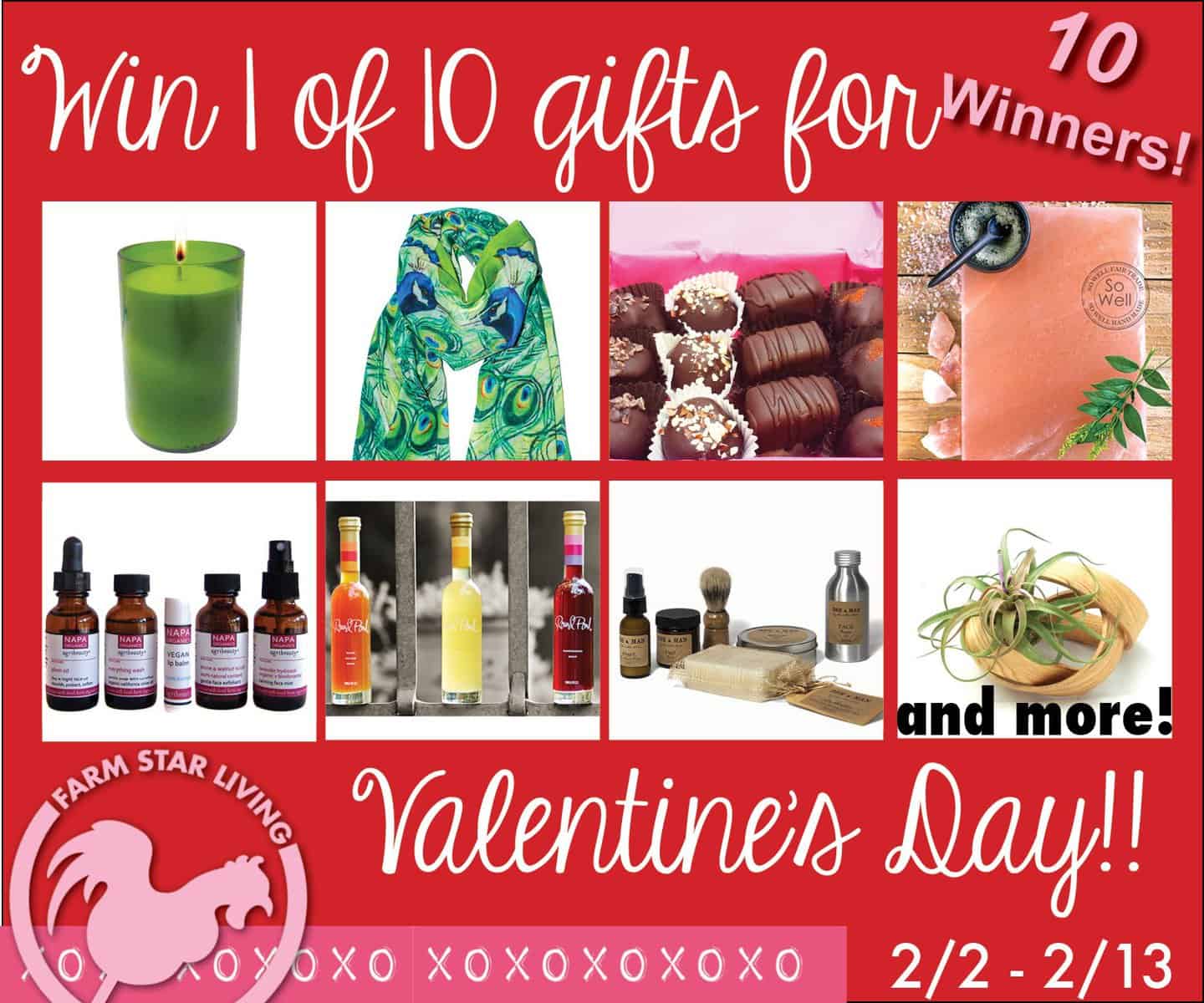 Love is in the air... And nothing says "I Love You" like the perfect Valentine's Day Gift!!
These gifts are the perfect gifts to help you show your sweetheart (or yourself) how much you truly care about them! With V-Day right around the corner, we have come up with what we think is the perfect gift guide! Whether your loved one has a sweet tooth, is a fashionista, loves to cook, or is a skin care fanatic we have something for everyone! Ladies, don't miss the amazing men's skincare products below that will make your guys face so soft that all you will want to do is cuddle up close!
But wait! You can enter to win all other the wonderful gifts below! Like us on Facebook, and follow this link to enter!
Happy Valentine's Day!
Coracao Confections Best Sellers Box: $29.24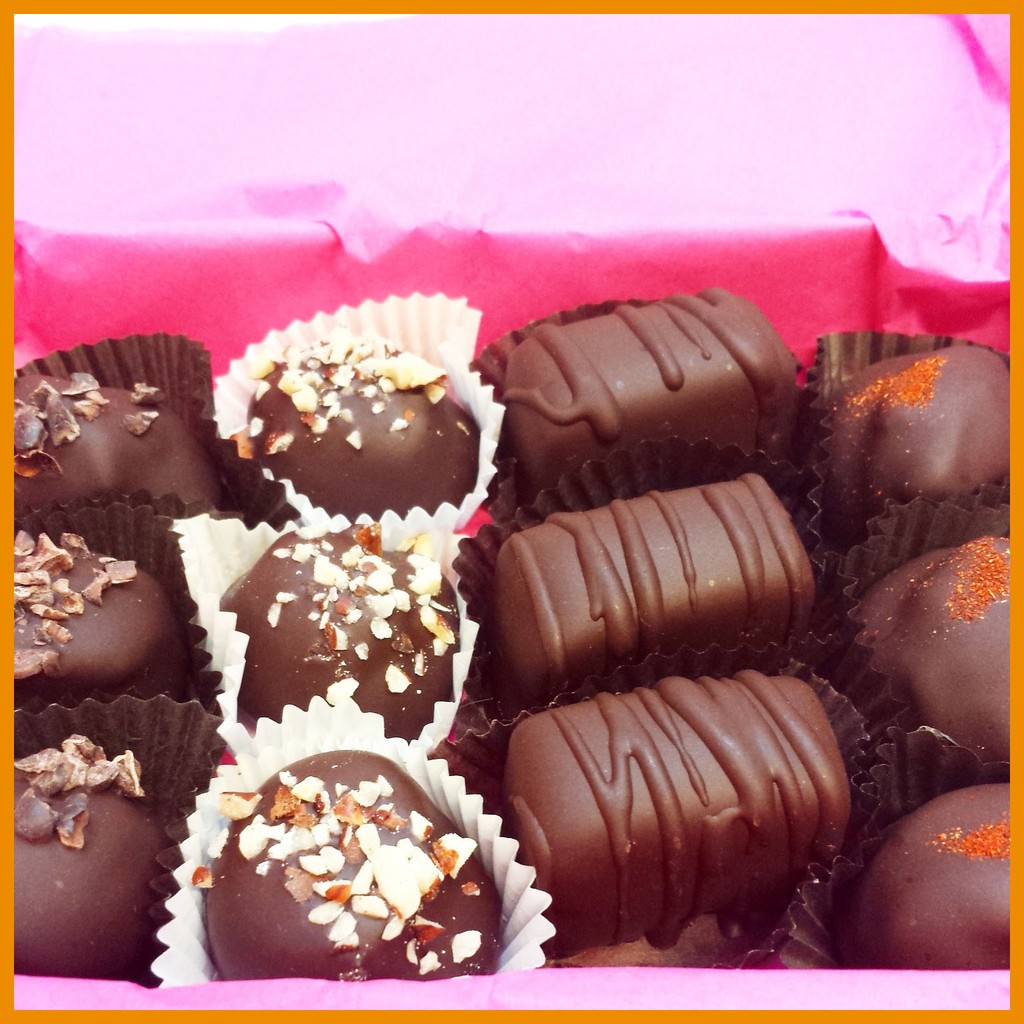 What is better than being able to enjoy mouthwatering chocolate? How about knowing that it is healthy as well as delicious? That's right! Daniel & Matthew, the founders of Coracao Confections, have created not only the best tasting, dark chocolate, but have used the most pure and organic ingredients possible in doing so. Everything is made with raw cacao, and is dairy free, gluten free, soy free, low glycemic and most importantly, absolutely delicious! The Best Seller Collection has a dozen of their most popular truffles, which are nutty, fruity, dark, and spicy! This collection comes with:
3 Mayan Spice Truffles, 3 Berkeley Bars, 3 Hazelnut Mousse Truffles and 3 Raw Fudge Truffles
Art of Plants Aorta: $56.00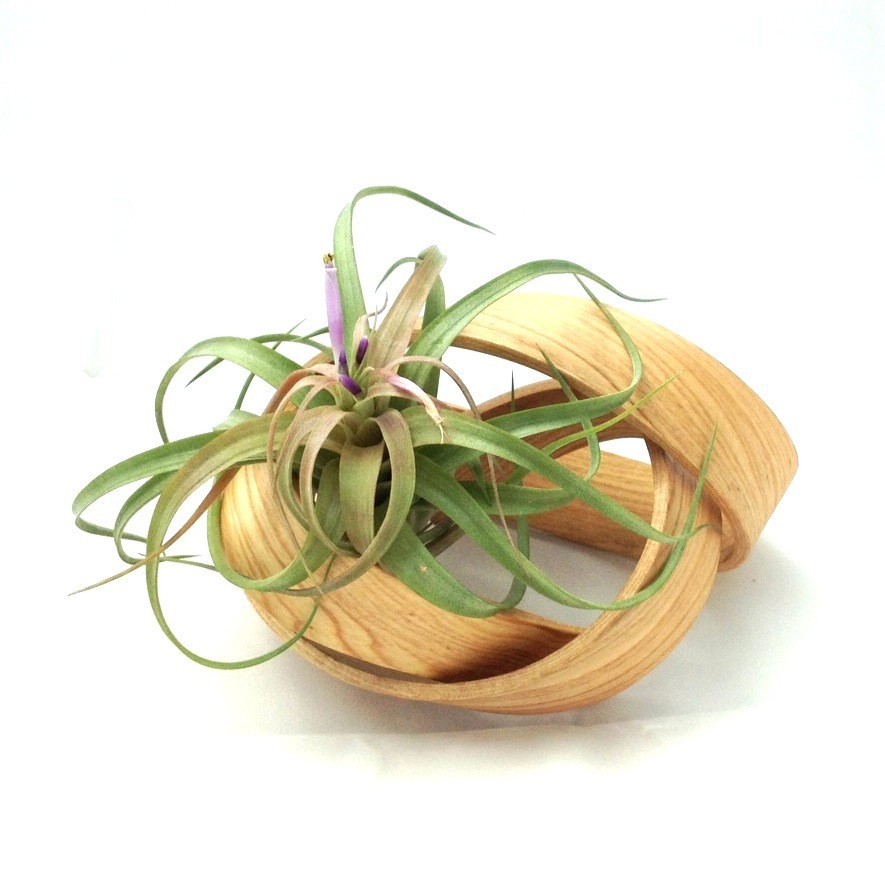 Valentine's Day is the ultimate holiday for showing your love and affection, and this gorgeous work of art can help show your valentine how much they mean to you. This swirling loop of solid wood is 100% hand bent to resemble the "heart"! Each sculpture has small variations in color, graining and dimensions that is created from the nature of the wood itself and in the the bending process. Everything is hand made in Brooklyn, N.Y. This unique piece comes with an air plant. See more hand made sculptures at www.artofplants.com.
Round Pond Citrus Syrups Gift Set: $58.00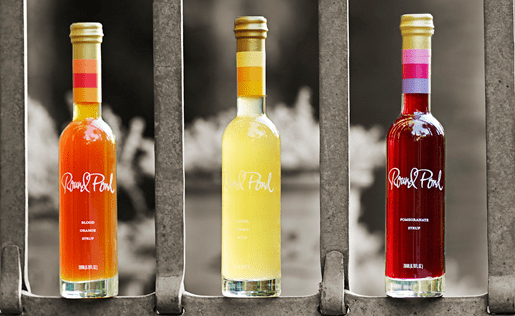 From the heart of the of Napa Valley, Round Pond Estate is known for their creations of pure, expressive wines, artisan foods, and unforgettable experiences. Using the the juice of fresh-squeezed blood oranges, Meyer lemons and flavorful pomegranates, Round Pond have come up with these three delectable syrups. They each have their own unique flavors! The blood orange syrup is filled with the unique orange-raspberry and spice flavors derived from premium blood oranges, the lemon citrus is filled with the luscious, sweet flavor of premium Meyer lemons, and the pomegranate syrup is the ideal combination of sweet and tart. Each caption the essence of the fresh fruit used, and are all very tasty.
Create some seductively simple homemade snacks or cocktails in the kitchen with these incredible syrups!
Shaw Lux Scarf by Annika Connor Peacock Scarf: $148.00
Treat your loved ones, yourself, or anyone you hold near and dear to your heart like a queen this Valentine's Day. This beautiful scarf from the Annika Connor collection blends the "uniqueness of an original painting with the wearability of a functional and chic accessory." ShawLux is a international design boutique house that designs and creates fine quality shawls, stoles and scarves made from the highest of cashmere, silk and wool. Wrap yourself in art!
So Well Pink Himalayan Salt Block 8x12 Salt Block: $40.00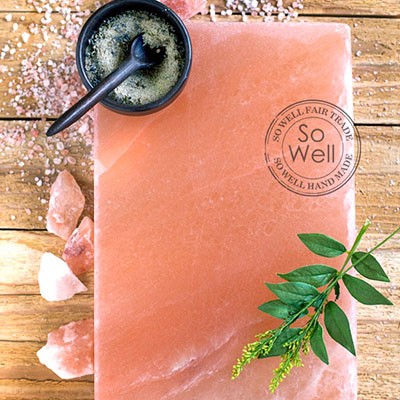 Skip the crowed restaurants this year, and awe your Valentine with a cozy home-cooked meal made with love. So Well creates natural products that are absolutely beautiful. They blend their salt with all natural and organic ingredients, and are each freshly handcrafted in small batches. This solid Himalayan salt block makes an unique presentation platter, plate, cooking tile, and a small cutting board. They can even be heated in the oven up to 400 degrees, or refrigerated depending on the menu. The perfect gift for the entertainer or cook in your life!
Napa Organics Agribeauty Agribeauty Travel Kit: $50.00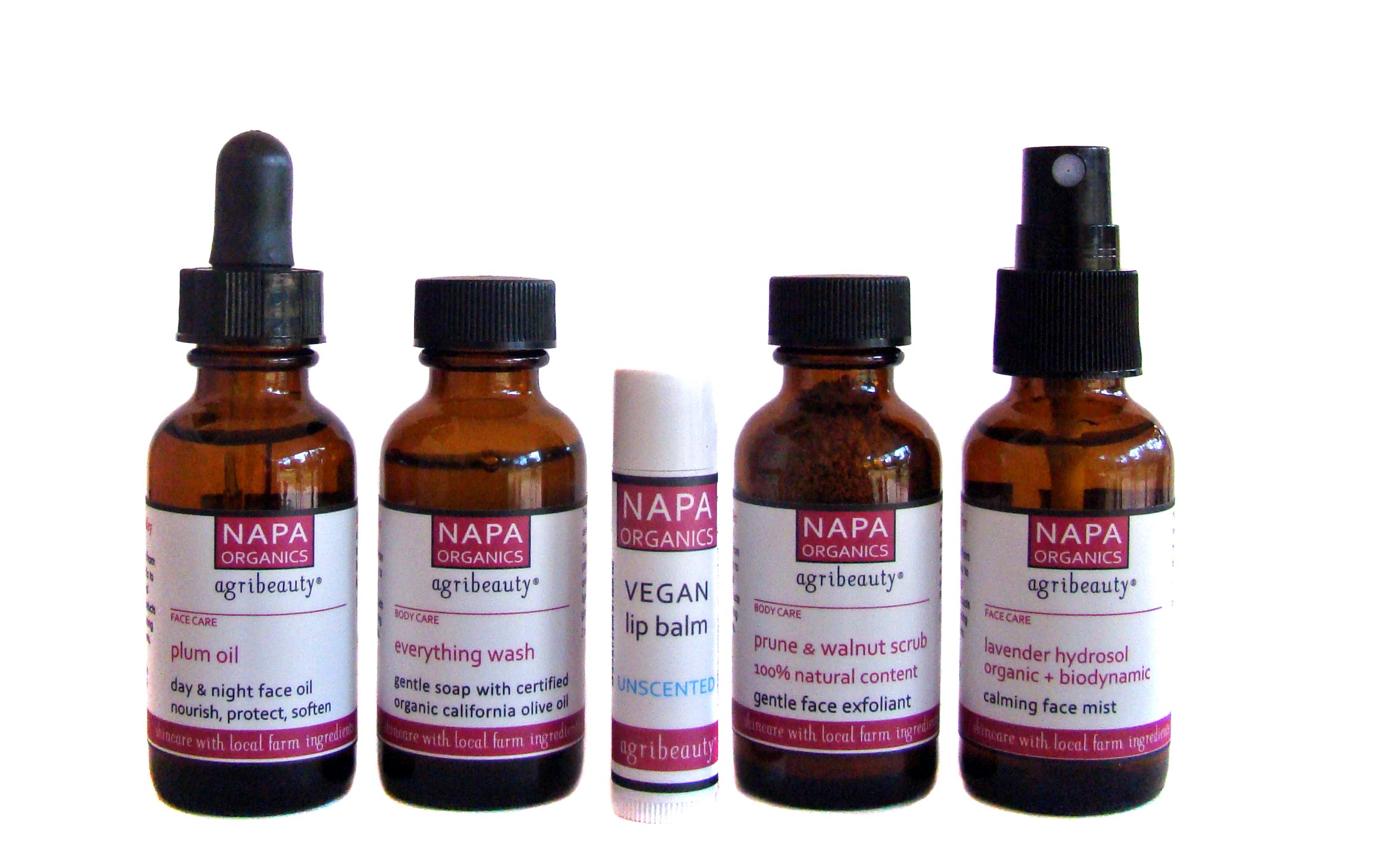 By choosing this Agribeauty Travel Kit, you are not only nourishing and protecting your skin and its overall health, but you are also contributing to all the local farmers the community that supply their region with quality ingredients. Most of the ingredients they use are locally sourced in Northern California and are certified organic. They use organic olive oil, organic almond oil, plum kernel oil, grapeseed oil, avocado oil, organic lavender, organic rose geranium, organic honey and beeswax all from local farms. It'll keep your skin smooth, glowing, hydrated and healthy! This return to natural skincare, Agribeauty Travel Kit, is the Ultimate Spa Facial Set that includes, plum oil, nourishing lotions, prune & walnut face scrub, rose geranium hydrosol, vegan lip balm, and Hand Soap!
Bottles and Wood Wine Bottle Candle Lavender Rosemary Candle: $25.00
These handcrafted hemp candles are each made with soy wax and placed in a wine bottle. The glass bottles are restored from local bars and restaurants and are hand-cut and finished! They come in three fresh scents Amber Sadalwood, Lavende Rosemary and Ocean Breeze. Each piece they produce gets the same amount of love and attention. Some may have inherited imperfections, but that is only because they are recycled bottles, which makes them unique and AWESOME!
Green Field Paper Plantable Cards Gourmet Garden Greetings: $20.95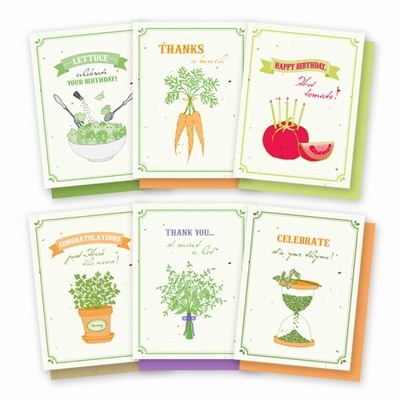 Green Field Paper's new line, Grow-a-Note®, are plantable greeting cards embedded with vegetables and herb seeds. There are a variety of cards to choice from, and the greetings are brilliantly paired with the feature seed that are embedding the paper used to make the card. At Green Field Paper, they are all about tree free paper, and offers both handmade paper and hemp paper. The water used to make the 100% recycled handmade paper is reclaimed and recycled back into the next batch. Plant these cards and grow a gourmet garden- from farm to table, and you are guaranteed to impress cooks, gardeners, or anyone in your life with them!
Goods of Record Grooming Collection: $109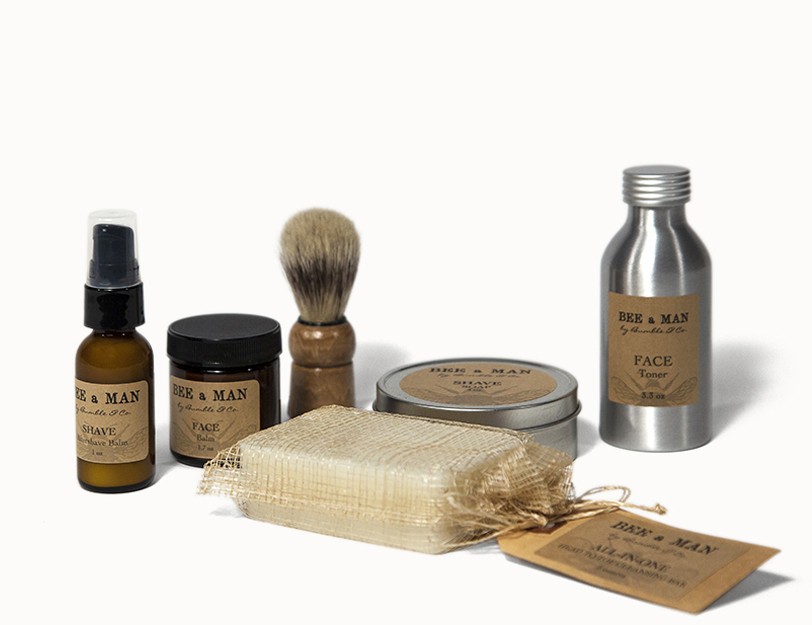 While traveling across America, Good of Records finds people who make the best men's products around. They discover exactly what makes whatever they make so special, and bring their goods to their buyers. Men, if you want to start the day on a good note, then this collection has everything you need to do that. This awesome collections contains; herbal shave soap, aftershave balm, face toner, face balm, and All-in-One cleansing bar! Treat your self to this astonishing kit!!
Vampire Vineyards Gift Card: $35.00
Pick your poison for your love potion! This cleverly named vineyard dubs it's wine as the "blood of the vine" and has something for everyone. The creation of entertainment lawyer, Michael Machat, Vampire Vineyards produces award wining California wines that everyone will want to sink their teeth into. Not a big wino? No problem! They also sell gourmet Belgium Chocolate, olive oil, balsamic vinegar, coffee, and other accessories and gear all under the Vampire name, of course. So spend this Valentine's under the guise of Edward and Bella and indulge in the world of Vampire!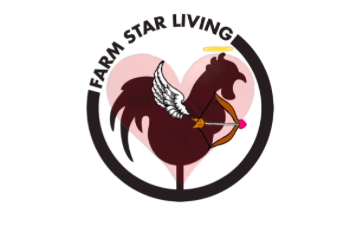 ---