I have learned a lot about the heart and passion that goes into growing strawberries from talking to a Farm Star who has dedicated his career to it, and after that, it has made eating and even cooking with them even that much more meaningful to me. I love to know about the process that goes into it – and how we really can't take things for granted. You never know how much work goes into creating these special little delights, until you really talk to someone. That makes it all that much more special to me.
So, when I was thinking what I wanted to cook up in the Farm Star Living demo kitchen this week, I opted to try something with this sweet and fabulous-for-you fruit. Also something I could 'whip up' quickly and share with any friends!
But before we go into the sizzle, let's look at what makes them so good for us. Nutritional experts have dubbed strawberries a nutritional "superfood," a result of there being an excellent source of antioxidants, Vitamin C, potassium, folate and fiber! These little sensations also increase the flow of blood and oxygen to the muscle and prevent fatigue. Not only that, but strawberries can also help with overall health, too, and according to our research they contribute to the following:
Decrease blood pressure
Aids in weight loss
Anti-aging
Anti-fungal
Anti-inflammatory
Combats fatigue
Helps cure dysentery
Improves eyesight
That's quite a list! Now I feel like I'm not only eating something I love, but something that's good for me. And the older I get, the more I need to go the extra mile with my diet!
So, if you're interested in trying some fabulous strawberry recipes, here are a few that we found from our friends at Well–Pict, who is one of our sponsors and to whom we are so grateful!), and that not only sounded really good, but also pretty easy! (Always a plus in my book!)
Here's one that I made, super simple, that I am going to serve at my next cocktail party. Loved them!
Well-Pict Strawberry Goat Cheese Crostini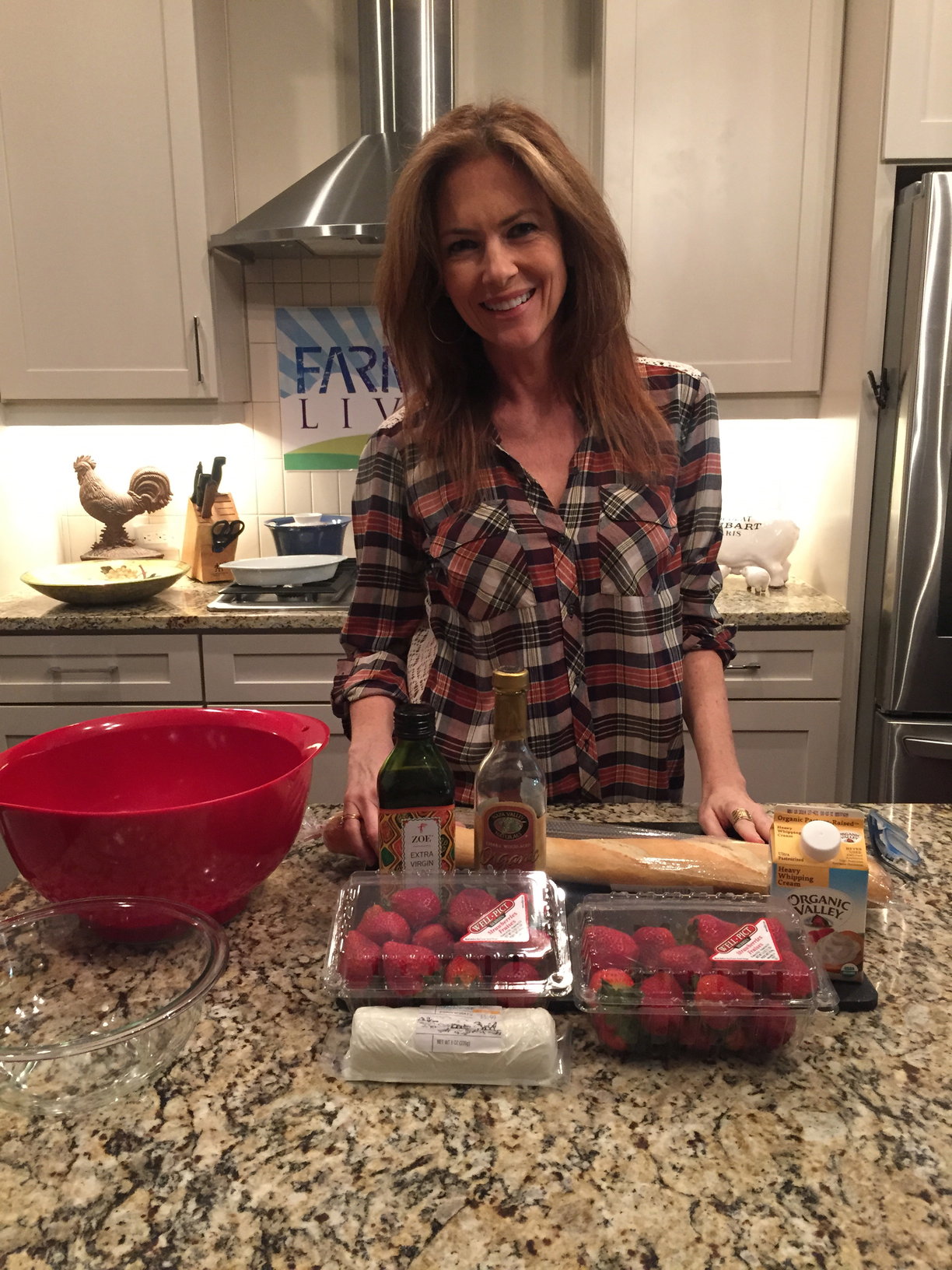 Ingredients:
2 cups Well-Pict strawberries, hulled, halved lengthwise and sliced thin
2 tbsp. balsamic glaze
4 oz. softened goat cheese
1/4 cup whipping cream
1/4 cup extra virgin olive oil
1 French baguette
Directions:
Put strawberries in bowl and add balsamic glaze. Toss to coat and set aside.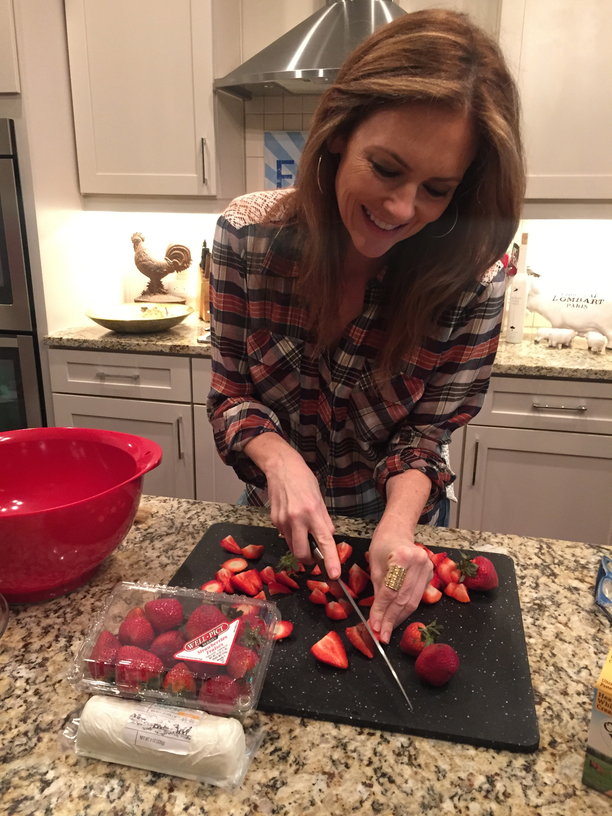 In separate bowl, mix together softened goat cheese and cream. Set aside.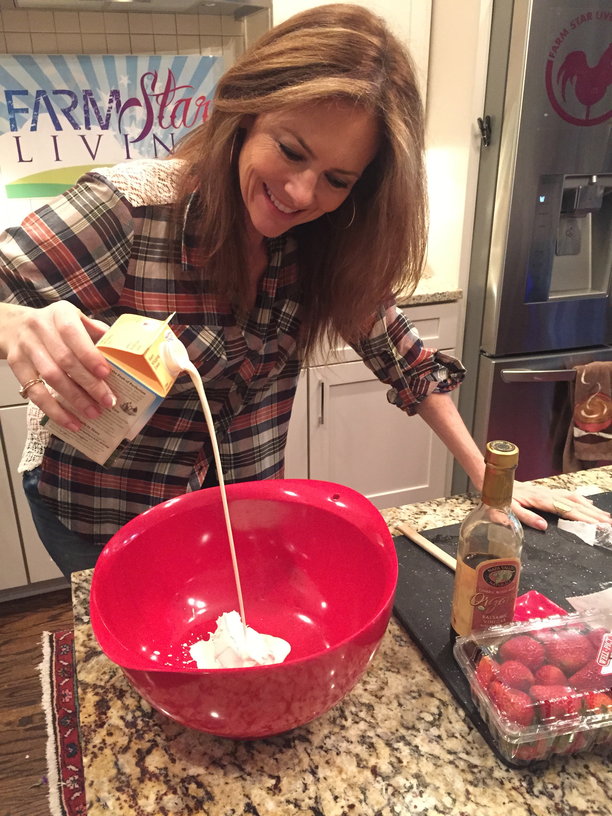 Slice bread 1/4 inch thick. Brush both sides with olive oil.
Place bread slices on cookie sheet and lightly toast under broiler until golden.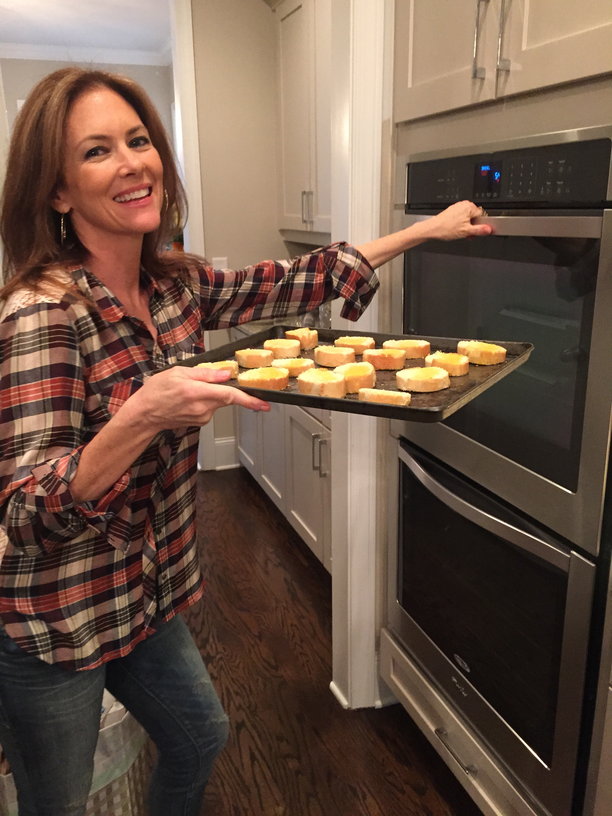 Turn slices and toast other side, remove from oven.
Spread cheese mixture on slices of bread and top with a spoonful of the strawberries.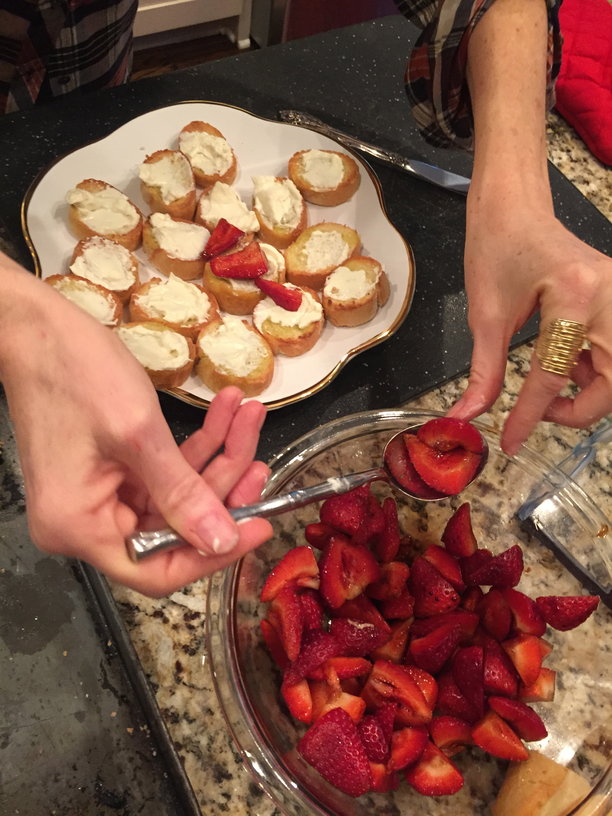 Here are two others that I liked – unique twist on BBQ sauce (your friends will be so impressed at your next football viewing party) and a simple but delicious salad. Best of both worlds!
Well-Pict Strawberry BBQ Sauce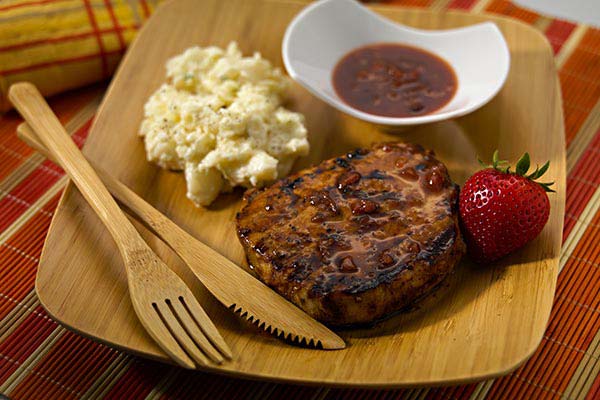 Ingredients:
1 onion, chopped
3 cloves garlic, minced
3 tablespoons minced ginger
1/2 cup apple cider vinegar
2 chipotles, minced
1 tablespoon Worcestershire sauce
2 cups strawberry preserves
1 tablespoon Dijon mustard
1 pound Well-Pict strawberries, cleaned and chopped
1 1/2 teaspoons liquid smoke
1 teaspoon kosher salt
Directions:
Heat onions and garlic in a pot with 2 tablespoons olive oil until onions are translucent.
Add ginger, vinegar, chipotle, Worcestershire sauce, strawberry preserves, Dijon mustard, 16 ounces chopped fresh strawberries, liquid smoke and 1 teaspoon kosher salt.
Cook over medium heat for 15 minutes.
Take off heat and let rest at room temperature for up to 1 hour.
Spinach Salad with fresh Well-Pict Strawberries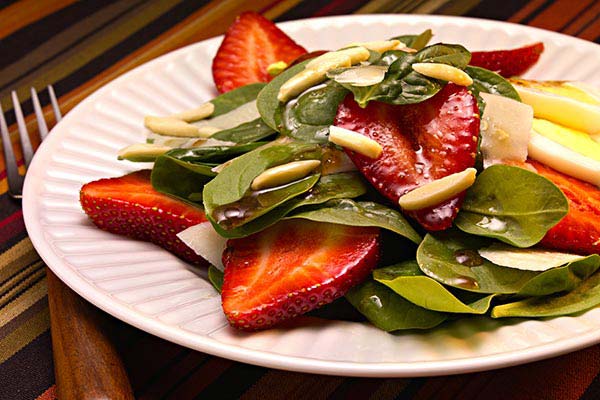 Ingredients:
1 bag fresh spinach
2 hard boiled eggs, sliced
1/4 C slivered almonds
8 Fresh Well-Pict Strawberries, rinsed and sliced
Balsamic vinaigrette dressing
1/2 C Parmesan shavings
For the dressing:
1/4 C balsamic vinegar
1 C Extra Virgin Olive Oil
1 tsp honey
Water
Directions:
Pour balsamic vinegar into food processor and slowly add oil and honey.
Use water to achieve desired consistency.
Additional honey and/or vinegar can be added to achieve taste desired.
Rinse spinach and place in a large salad bowl.
Add eggs, almonds and Well-Pict Strawberries.
Drizzle balsamic dressing over and toss.
Finish with Parmesan shavings.
---