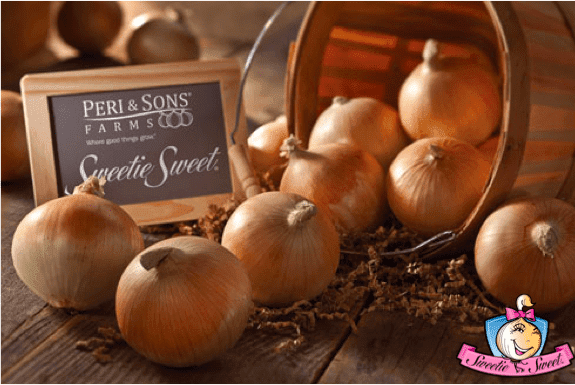 This onion gives nothing to cry about! It is one specific type of onion to celebrate! Yes, the Sweetie Sweets® are now back in season so put these on your grocery list!
Why are these onions so special? Because there is no other
true, sweet
onion that matches the perfect balance of sweetness and pungency found in
Peri & Sons® Farms' Sweetie Sweets®.
They are nurtured, hand-harvested, and cured at
Peri & Sons Farms
in the USA,and they are available mid-July through December! Sweetie Sweet onions are Certified Residue Free* by SCS Global Services. Their
SweeTEST™ process
provides
unbiased
, third-party,
science-based
testing to ensure true
sweetness!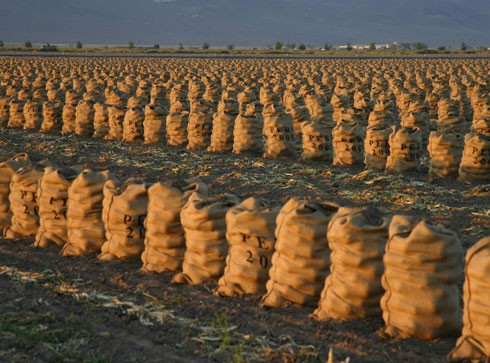 ---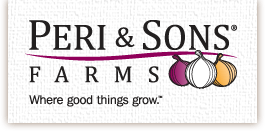 For over 30 years,
Peri & Sons
has taken a heart-felt, hands-on approach to
every
aspect of growing – including packing and the shipping of – their premium white, yellow, red,
sweet
and
organic
onions. Unlike multi-grower farm operations, they still
hand-select
the
finest seeds
to plant in their own fields, which span
over 7,500 acres.
They hand-harvest and hand-sort their onions in their own carefully-monitored state-of-the art sheds. This way they can ensure that the onions the provide are always the
right size, shape, color
– and of the
highest quality
possible.
All of their onions
are grown in the U.S.A. and always will be.
As one of the industry's most
well-run
and
well-respected, family-owned onion farms
, you can trust the
honesty and integrity
of Peri & Sons Farms.
Peri & Sons Farms – "We say what we'll do and we do what we say."
---
MEASURING
One large onion = about one cup chopped onion.
One medium onion = about 3/4 cup chopped onion.
For onion juice: place half an onion, with the skin still on, in a lemon squeezer.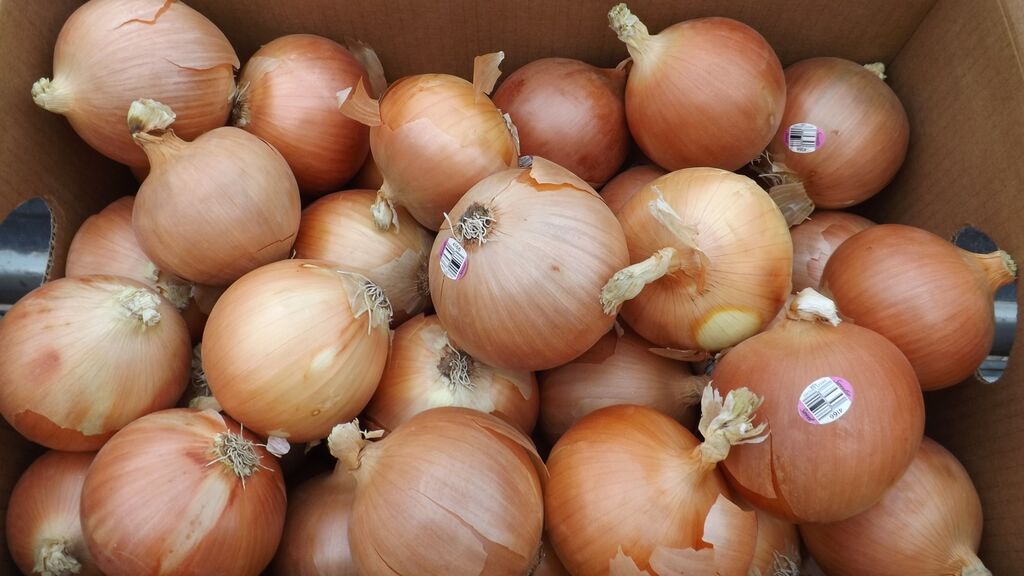 CUTTING ONIONS
Have a selection of small, medium and large onions on hand to match your recipe requirements.
For optimal flavor, use all of a freshly-cut onion immediately.
Use a sharp knife—a dull knife can slip and will mash rather than slice through the onion.
Use a straight-edge chef's knife, rather than a serrated knife, for cleaner cuts.
Be sure your cutting board is positioned securely on the counter. If necessary, place a damp kitchen towel underneath to keep the board from sliding around.
Peel onions after they have been halved lengthwise, and the top has been trimmed off
Find more Onions Tips & Tricks
HERE!
---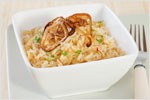 Ingredients
3 large Organic Sweetie Sweet® onions chopped
3 tbsp olive oil, divided
2 cloves garlic, pressed
1 16-oz package Arborio rice
8 cups organic chicken broth (warmed)
1 cup dry white wine
1/2 cup shredded Parmesan cheese
2 tbsp organic butter
1 tsp salt
Directions
In a Dutch oven over medium heat, cook onions in 2 tbsp oil until caramelized.
Remove onions from pan and set aside.
Heat remaining oil in Dutch oven over high heat; add garlic and sautй 2 minutes.
Add rice stirring constantly for 2 minutes.
Reduce heat to medium and gently stir in 1/4 cup of broth until absorbed.
Repeat process until all 8 cups of broth are absorbed.
Stir in onions.
Add wine and stir gently until liquid is absorbed.
Stir in cheese, butter and salt.
Serve immediately.
---