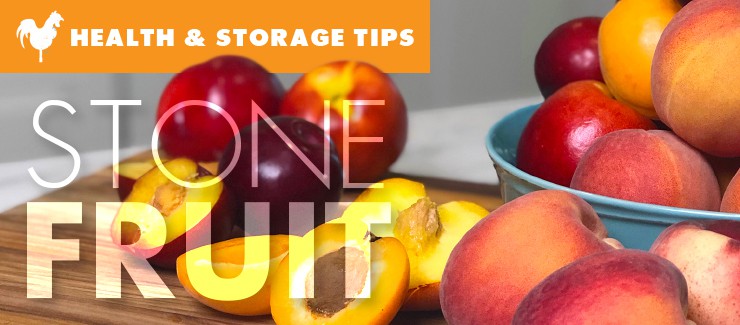 One of the best parts of summer is the sweet fruit selections available now at your grocery store. I am especially looking forward to some juicy peaches, nectarines, plums, and apricots! These are also known as "stone fruits" because of the stone (or pit) in the center. They are so delicious and the perfect, sweet yet healthy, treat to enjoy guilt-free all summer long.
The stone fruits I'm digging in to are grown by the fresh fruit experts at Trinity Fruit Company, located in the Central Valley of California. They are passionate and dedicated to growing fruits for every season - not just summer. You can find their conventional and organic stone fruit under their signature brand Farm2You.
Here's a few tips to help you pick the best fruit in the bunch and make them last longer! As with many other fruit varieties, delicate stone fruits should be carefully washed and dried when you're ready to eat, rather than washing ahead of time.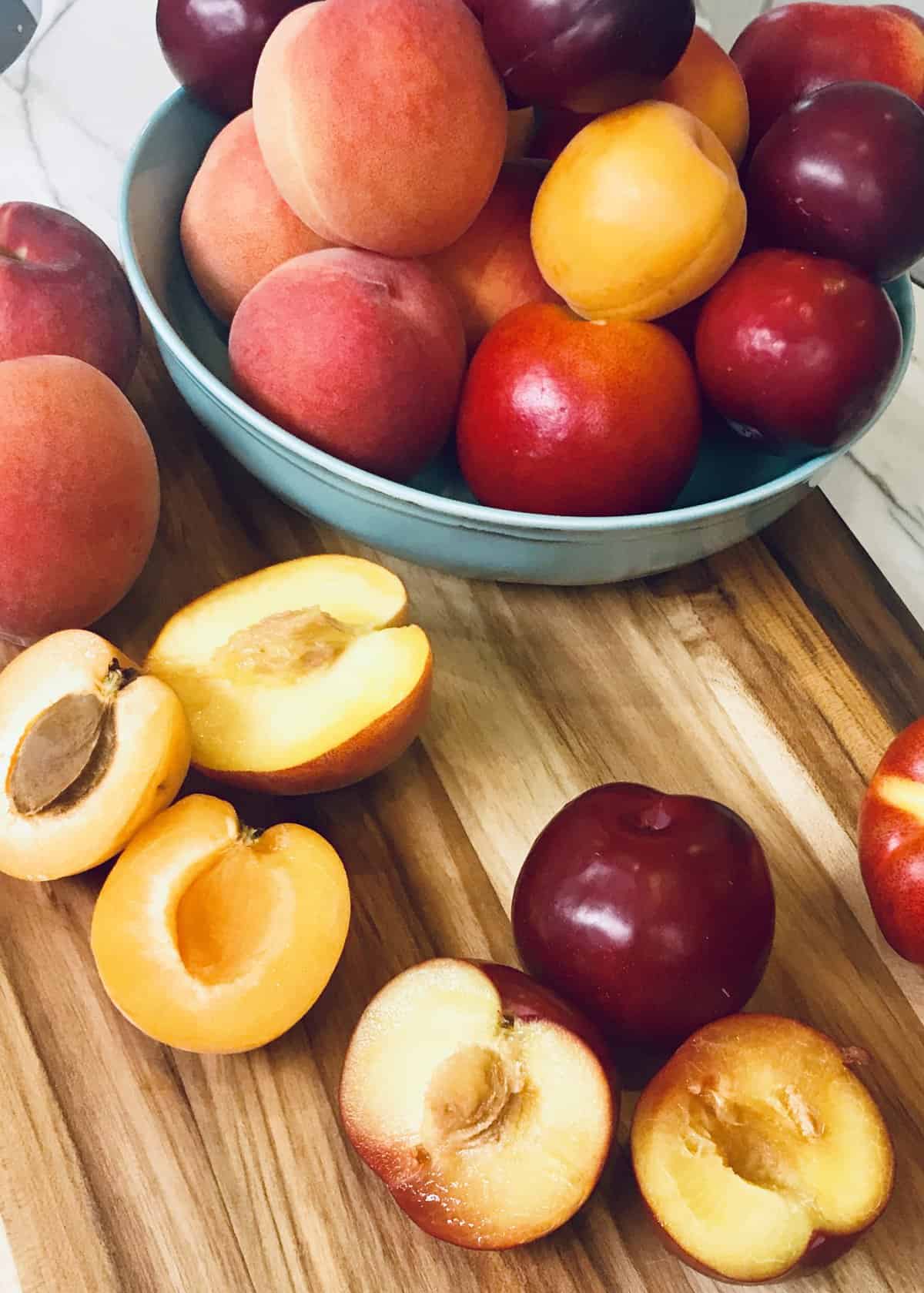 Now, let's talk about peaches. Choose peaches with firm, fuzzy skin that yield to gentle pressure when ripe. Try to avoid any blemishes and soft spots, too! If you come across hard or unripe peaches, simply store them in a paper bag, because it speeds up the ripening process! Set the bag in a window sill or on a counter at room temperature for 1-2 days until perfectly ripe. Did you know that sweet peaches are a great source of Vitamin C? They're also low in fat, saturated fat, and sodium free.
And check out these beautiful apricots! Make sure you choose apricots that are plump, firm, and uniformly colored. If your apricots aren't quite ready to eat, just store them out at room temperature until ripe, and then place them in a refrigerator for 3-5 days. These beauties are an excellent source of vitamin A and Vitamin C, and they're a good source of potassium and fiber.
Up next is one of my personal favorites – plums! Choose plums with plump, smooth skin and avoid any bruises or soft spots. Just like peaches, store unripe plums in a paper bag. Once your plums are ripe, plop into the refrigerator until you're ready to eat.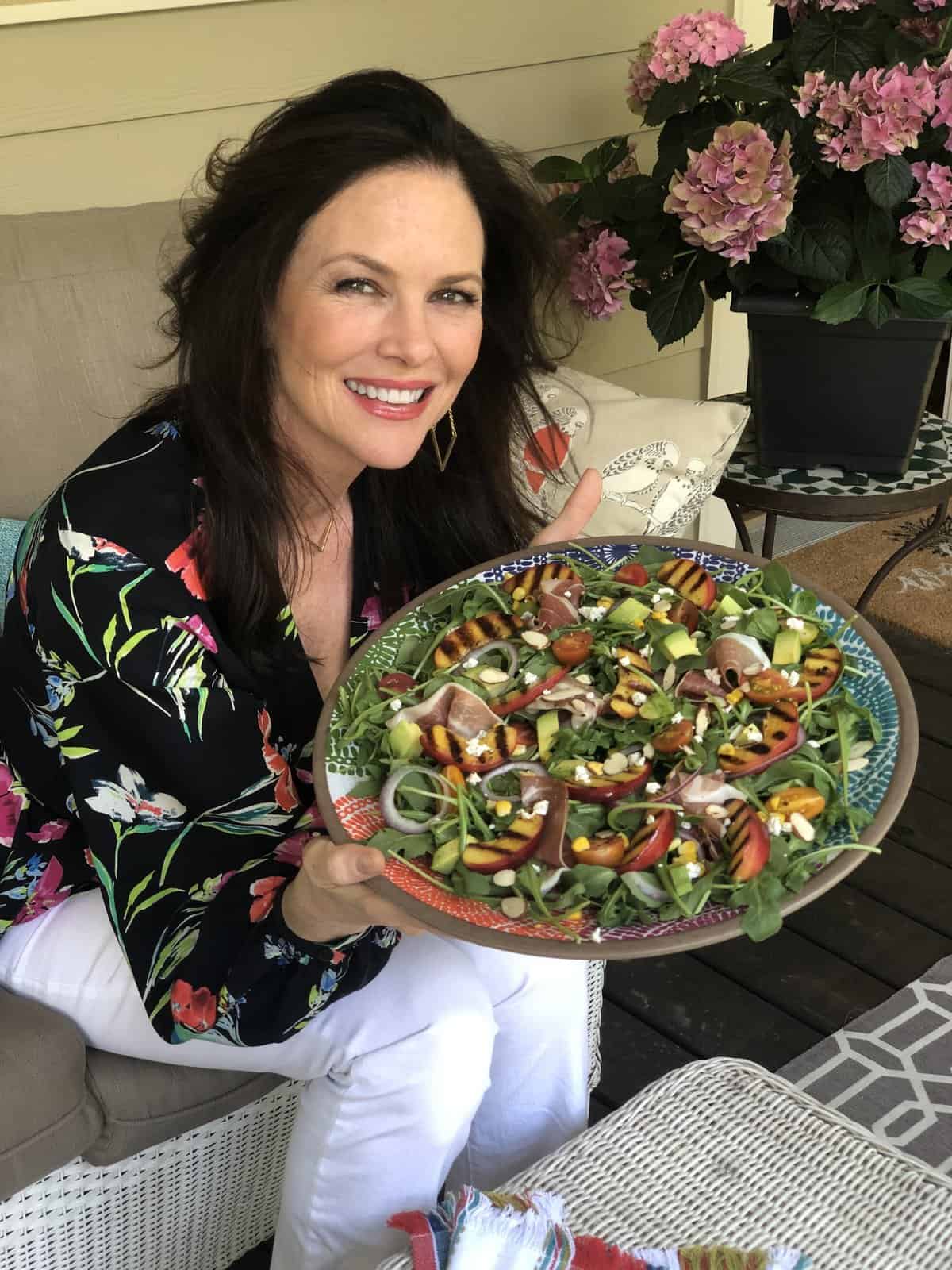 In my opinion, there's nothing better than a cool plum on a hot summery day! Just like their other stone fruit friends, plums are a great source of Vitamin C.
One of my favorite fruits to grill and add to salads is the nectarine! Choose firm nectarines with smooth skin. If they're still a bit unripe, store them in a paper bag until ripe, and leave at room temperature. Trinity Fruit recommends eating your nectarines within 2-3 days. Surprise – nectarines are a great source of Vitamin C, too!
As you're gearing up for your summer picnics, poolside hangs, or backyard barbecues, make sure you look for the Trinity Fruit Company's Farm2You brand for some of the best and sweetest stone fruit around. I'm so grateful to these farmers for keeping us healthier and making our summers sweeter for more than 20 years now! Have a happy, healthy, and farm-fresh summer! XO – Farm Star Mary
---