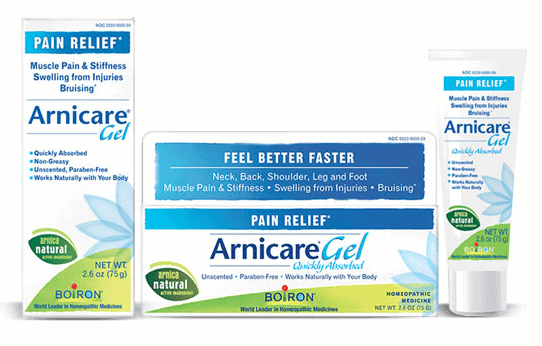 I was very excited to meet BOIRON at a recent Expo for natural products. I'd been buying many of their products for years, so the chance to meet these natural health trend-setters was exciting to me. I found out a lot about the company, more than I knew before, and it made me feel even better about the products that I'd come to know and love. I wanted to dig deep a bit, and I thought it was important to actually understand a bit more about what homeopathic medicine can do, so we focused on the scientific aspects of two awesome products in particular: Arnicare Gel and Calendula topical. I focused on these two because one is great for muscles, (and I'm working out a lot these days in anticipation of beach time!), and the other was good for soothing skin that has also been burned or chapped. Perfect for the summer! However, there is a lot more to these two products than I even realized!
Nature has always played a major role in homeopathic medicines that can treat a wide variety of health conditions such as allergies, coughs, colds, stress, arthritis pain and muscle aches even teething relief for babies. Homeopathy operates on a "like cures like" principle that has been used for more than 200 years! In other words, it is a therapeutic method that relies on natural substances like plants, animals and minerals in small doses to relieve the same symptoms they cause at full strength.
For example, one of the most popular homeopathic medicines worldwide is made with a plant called Arnica montana. That's the Latin name for a perennial that grows 1 to 2 feet tall with bright, yellow daisy-like flowers that appear in the summer months. It is found on the moist, grassy upland meadows in the hills and mountains of northern and central Europe and Siberia. It is also found sparsely in the northwestern United States. More common names for Arnica are Leopard's bane, Mountain daisy and Mountain tobacco.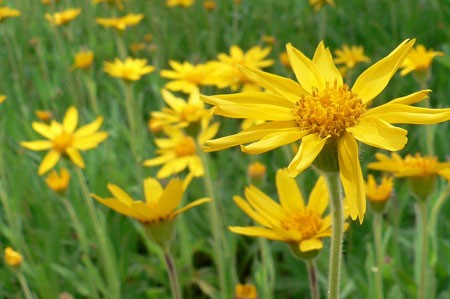 Today Arnica is used to relieve minor injuries, overexertion or pain, and swelling and bruising from trauma or surgery. Many avid gardeners and other active adults use it to recover from sore and stiff muscles after strenuous physical tasks or workouts. Surgeons often recommend it to patients to help heal bruising and swelling associated with cosmetic and surgical procedures.
Arnica is available without a prescription. Boiron, the world leader in homeopathic medicines, offers Arnica in oral pellets and tablets, and as three different paraben-free, odorless Arnicare topicals – gel, cream and ointment – to help minimize discomfort for everyone from busy moms to professional athletes!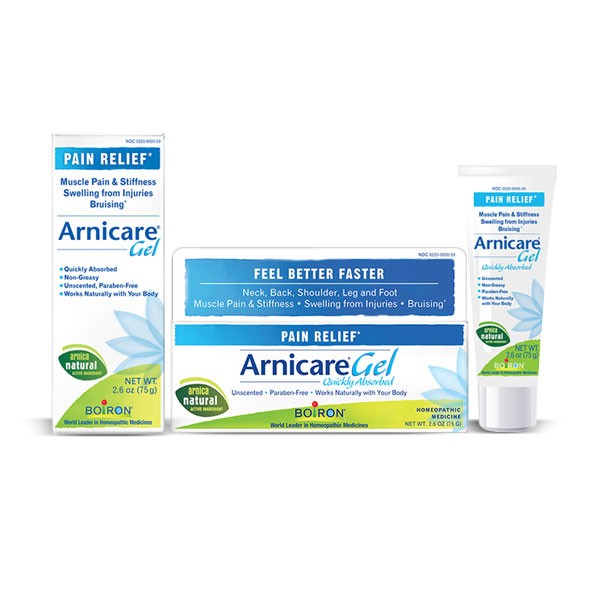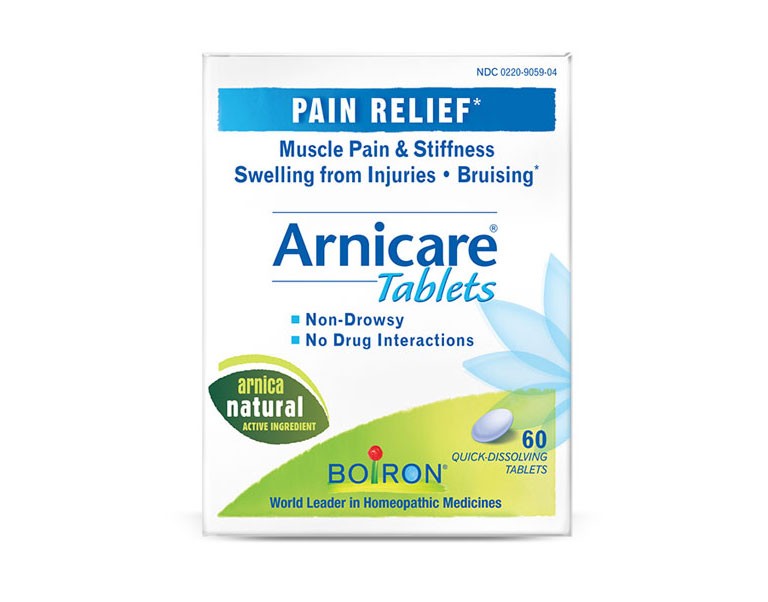 Also growing in popularity is Calendula officinalis, more commonly known as a Garden marigold. A native to Southern Europe and cultivated widely throughout North America, it offers more than its good looks. This flower has healing power. With its bright yellow-orange blossoms, the Garden marigold has been applied locally for centuries as a natural healing and soothing substance. Today, it is known that Calendula's wound-healing properties are due to the presence of essential oils, saponins, flavonoids and alkaloids. These compounds have been shown to promote healing.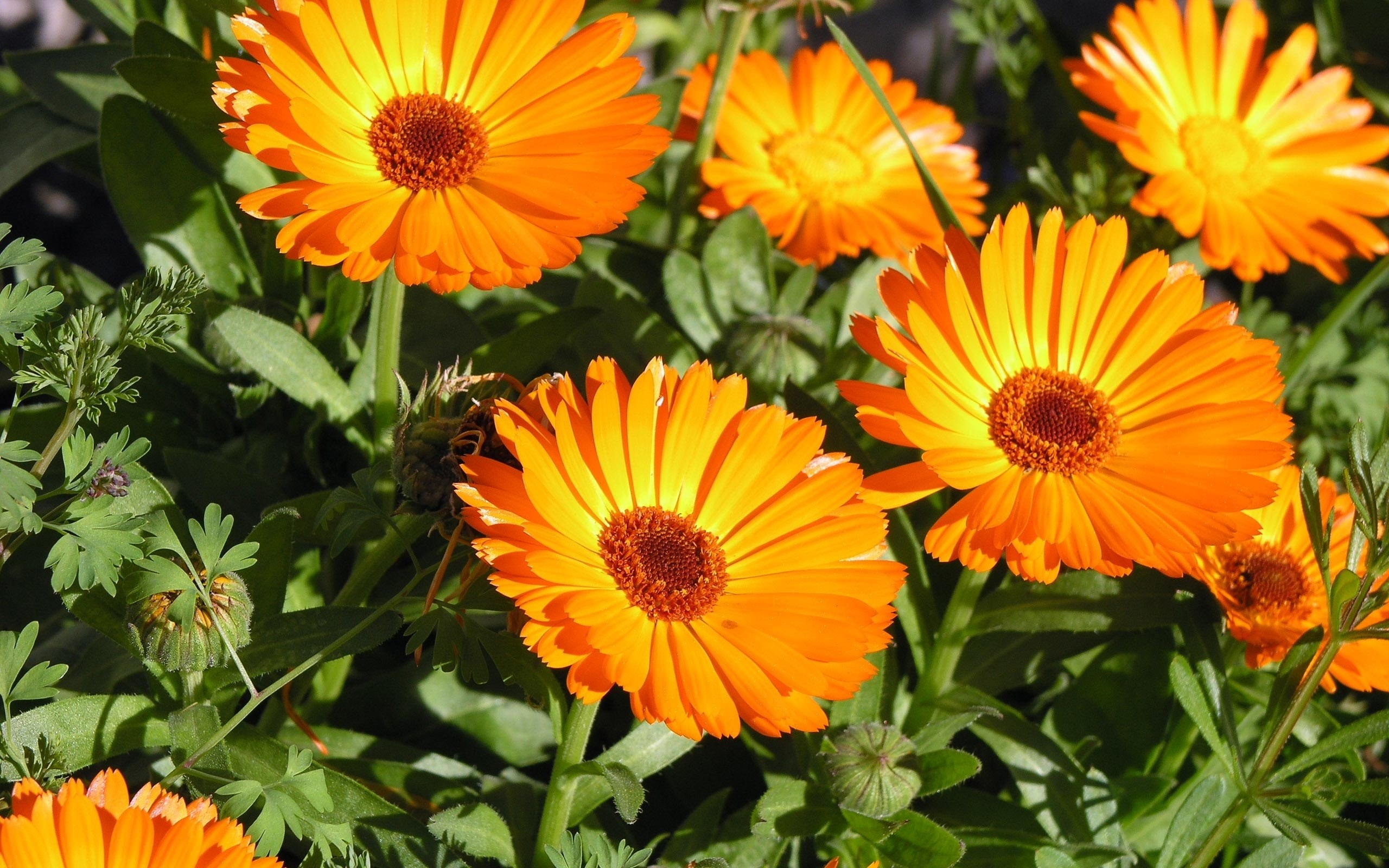 Homeopathic preparations of the flower have been used for generations to speed the healing of skin irritations such as shaving; exposure to sun, wind and cold weather; minor burns; cuts and scrapes; rashes and insect bites. Available in four formulas—cream, gel, lotion and ointment— Boiron's Calendula topicals are paraben-free and have no artificial colors or perfumes.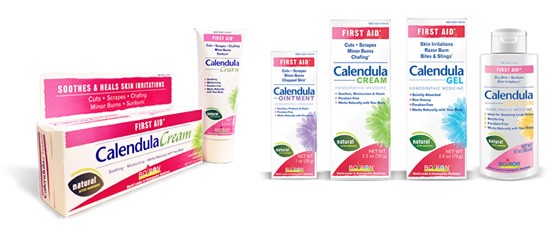 Arnica montana and Calendula officinalis will be two of the many flowering plants that will be showcased in Boiron's Medicinal Garden currently under development in partnership with the Rodale Institute. The garden, located on the non-profit Institute's grounds in Kutztown, Pa., will feature some of the most popular plants used to treat a variety of health conditions when used in homeopathic form. The garden, which will provide a physical setting for public education as well, is set for completion in late Spring 2015. Look for updates and more information on the garden's progress at boironusa.com.
Boiron was founded in 1932 in Lyon, France, by twin brothers and pharmacists Jean and Henri Boiron. In 1983, Boiron established a presence in the United States by acquiring John A. Borneman & Sons, Inc., in suburban Philadelphia. Borneman was a family business with four generations of homeopathic expertise focused on supplying medicines directly to physicians and the public throughout the U.S. Today, Boiron USA has evolved into a leading U.S. homeopathic medicine supplier, fulfilling up to 1,000 orders per day during the busy flu season!
Find out more about Boiron here and make sure to follow them on social media (Facebook, Twitter, & Instagram) to keep up to date. Also don't forget to enter their sweeps to win an Alaskan Cruise for two!

---