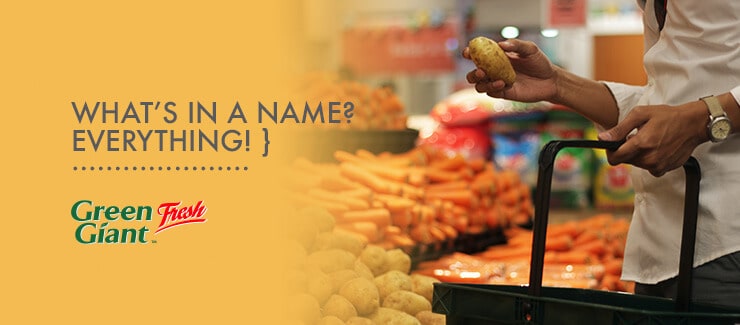 When I first launched Farm Star Living, I was so curious about the world of agriculture, where our food comes from, how it's grown, who's growing it, and who is behind the label of these foods that I love so much. Along the journey, I've met amazing farmers, learned so much about farming and food, and also about the companies that are behind the food that we eat.
I also learned that growing food is hard, and there are always new challenges to overcome, from weather to financial to food safety to growing food that people will purchase and eat! One company that has been able to weather the changes for decades has been able to provide stability, grow purposefully, and grow reliably delicious, healthy food is Potandon Produce, who is growing potatoes under the Green Giant™ Fresh label. Now, there's a reason why they are able to grow with the Jolly Green Giant on their labels – and that's because they are reliable, trust-worthy and consistent. So many times it's hard to grow the same types of food consistently, with environmentally sound practices, while caring about the environment, the soil, the water, the seeds!
Potandon has been caring about all aspects of potato growing and innovating in non-GMO ways as well. And there's something to be said for that. There's also something to be said for the Green Giant™ Fresh label. This label is iconic – it is one of the most respected, trusted and well-known brands that has been in grocery stores since 1903. It's not possible to put this label on just anything – farmers have to 'make the cut' to even be able to have this label on their product.
That's why we love their food, and potatoes aren't just potatoes. They're grown in unique varieties, flavors, skins, and colors – as well as shapes and sizes. To be growing these kinds of potatoes – all different tastes and types consistently isn't easy. But they do, year in and year out.
Now, they are continuing to innovate potatoes by making them more convenient than ever. Some of us are very familiar with the stress of meal-time, and if there's a way to have healthy, quality foods more quickly and easily without sacrificing quality and health and taste, then we say 'yes, please!' And that's what they're doing now. Through impressive and state-of-the-art innovation, they've brought One Step...Done!™ Potatoes and Minute Mashers™ to market. Now, Green Giant™ Fresh reveals their latest product: Minute Mashers™ with Gravy to help make your mealtimes less stressful and easier than ever.
Minute Mashers™ with Gravy are made with delicious, farm-fresh potatoes grown by Green Giant™ Fresh, real butter, real seasonings, and rich brown gravy made from real beef stock, OR tasty chicken gravy made from real chicken broth. Following the directions on the package, just place the whole Minute Mashers™ bag in the microwave for seven minutes to cook. You don't need to remove any portion of the bag, vent the package, or add any ingredients. Once the seven minutes are complete, you just remove the Minute Mashers™ package from the microwave with oven mitts (the package will be hot) and then you smash and mash fresh potatoes to your desired consistency.
The next you're searching around the grocery store for a healthy vegetable option, consider supporting the trustworthy brand of Green Giant™ Fresh and their farm-fresh potatoes.
---