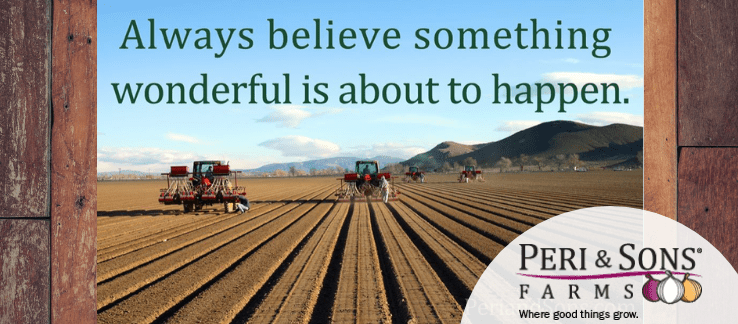 It is amazing what someone can accomplish with belief, imagination, determination, and a lot of grit.
A young David Peri was enthusiastically showcasing and selling the food that he had just grown. He was standing there, selling this first batch of onions out of the back of his pickup – onions that he had grown on his 140 acre Nevada farm with the help of the 3 employees who shared the passion, hopes, and dreams of a young farmer.
Peri had just enough faith to keep that smile on his face and believe that it would all work out. But, would it really? What would become of this enterprise over time? What would become of this young man standing there, hoping that people would see what he saw in these beautiful, white pearlescent onions now in their hands? He saw in each beautiful onion, just hand-picked and grown by himself and the few believers by his side, a future – not only his future, but the future of so many others that he didn't even know yet.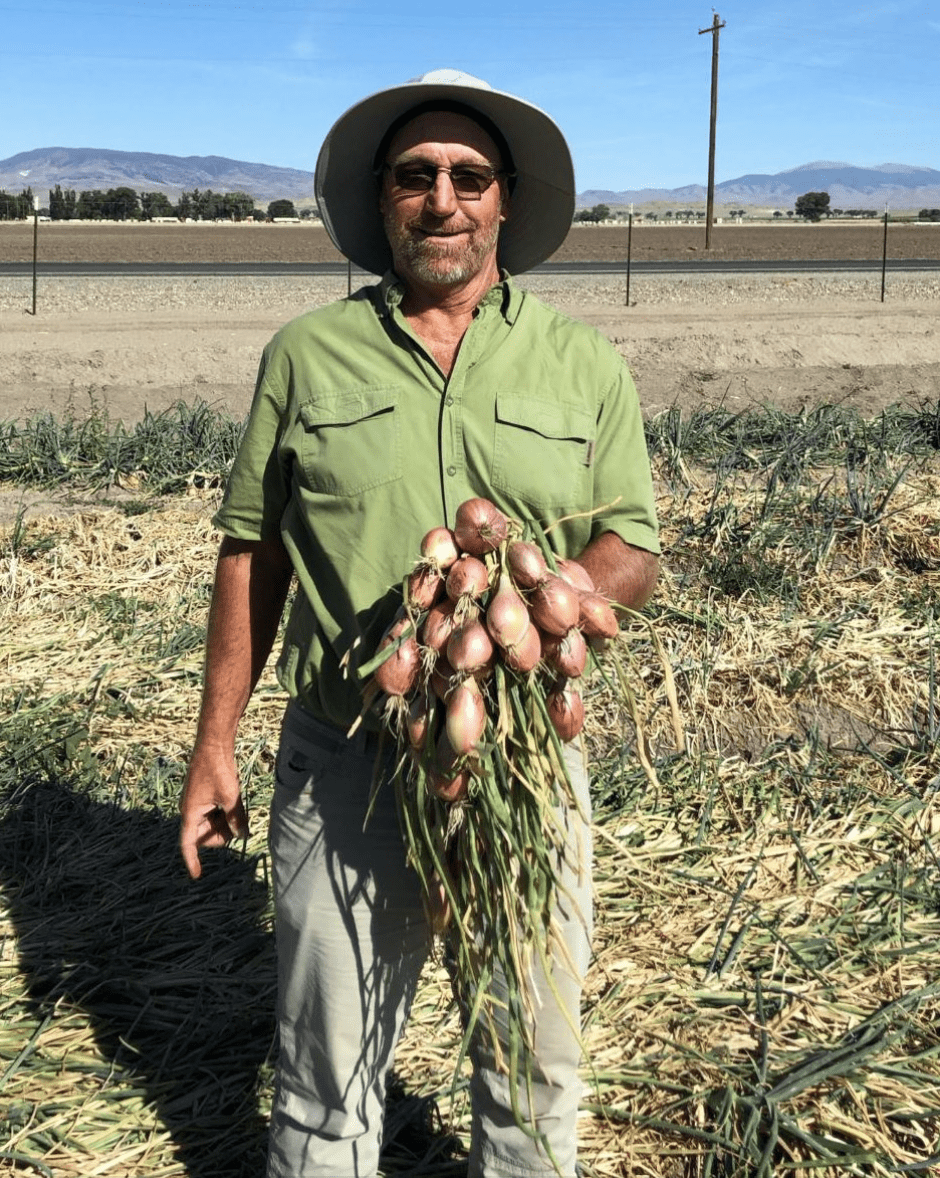 Anything can happen at this point of a young person's career. Passions can be soused, and dreams can be destroyed as easily as a crop can with a bad weather pattern or unforeseen parasite. But season after season, more white onion seeds were planted. At first it was about 100 pounds of seeds during 1979, which seemed like a lot to David, and everything he had was tied into whether or not these special seeds would take root, grow, produce, and become the beautiful white onions that would become the backbone of a business he dared to hope for. Would these onions really become the heart of a business that he would ever see thrive? He didn't know, but as life happens, one year rolled into another, and then another, and then another. And then the seeds took root, as did his dreams, his business, and a way of life for him and so many others who shared a passion and dedication to good quality food grew …. one crop at a time.
Today this young man is not exactly a 'young' man anymore, but still just as passionate, determined, and hopeful. He has now seen forty years in this business and yet he still has the same hopes and dreams for himself, his family, his extended farming family and workers, and a gratitude for his cherished onions and those who purchase them. Those three employees now have 400 farming friends and family working there at Peri & Sons® Farms, who stand beside them with more than two thousand seasonal harvest workers. And that Ford tractor that David used to cover those acres? That's grown now into 130 tractors that cover approximately 14,000 acres stretching between Nevada and California.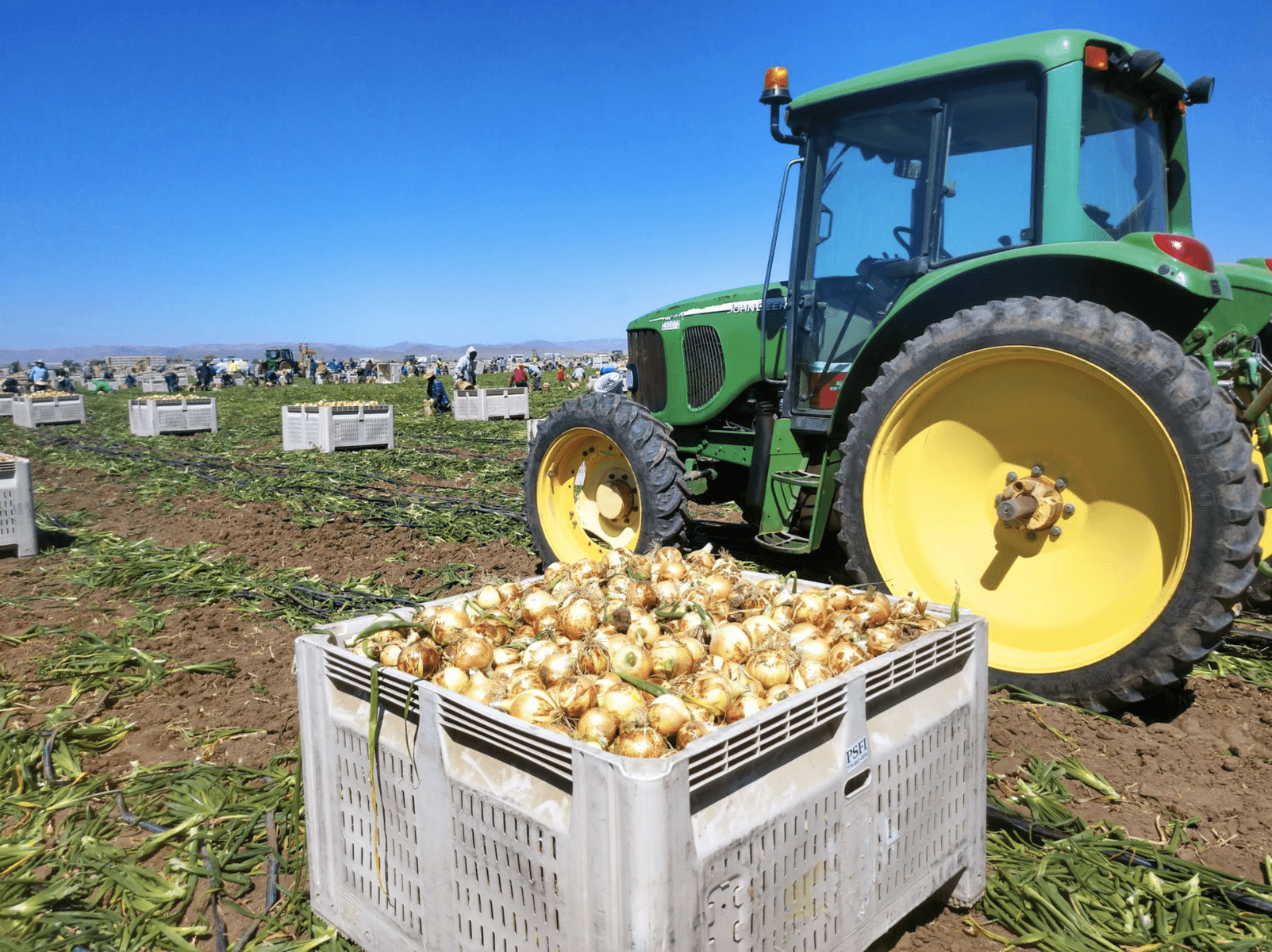 David saw his dream come to life – and those white onions he so proudly yet vulnerably held in his hand, are flanked by red, yellow, sweet and the sweetest of the bunch – the Sweetie Sweet®, and the Sunions®. Today the Peri & Sons' Farms are growing about 350,000,000 pounds of onions a year, and how amazing it is to have that incredible kind of growth while still keeping the humble, grateful and family values that a small farm holds most dear.
We celebrate David, his family, and the generations to come, and all of the farmers who continue to build hopes and dreams through a fabric of shared passions and love for doing what they love to do – grow food for us.
Please visit the Peri and Sons' Farms FB page and wish them a Happy Anniversary, as we do, too. Happy Anniversary, dear David, Jessica and all of the members of the Peri & Sons Farms' families.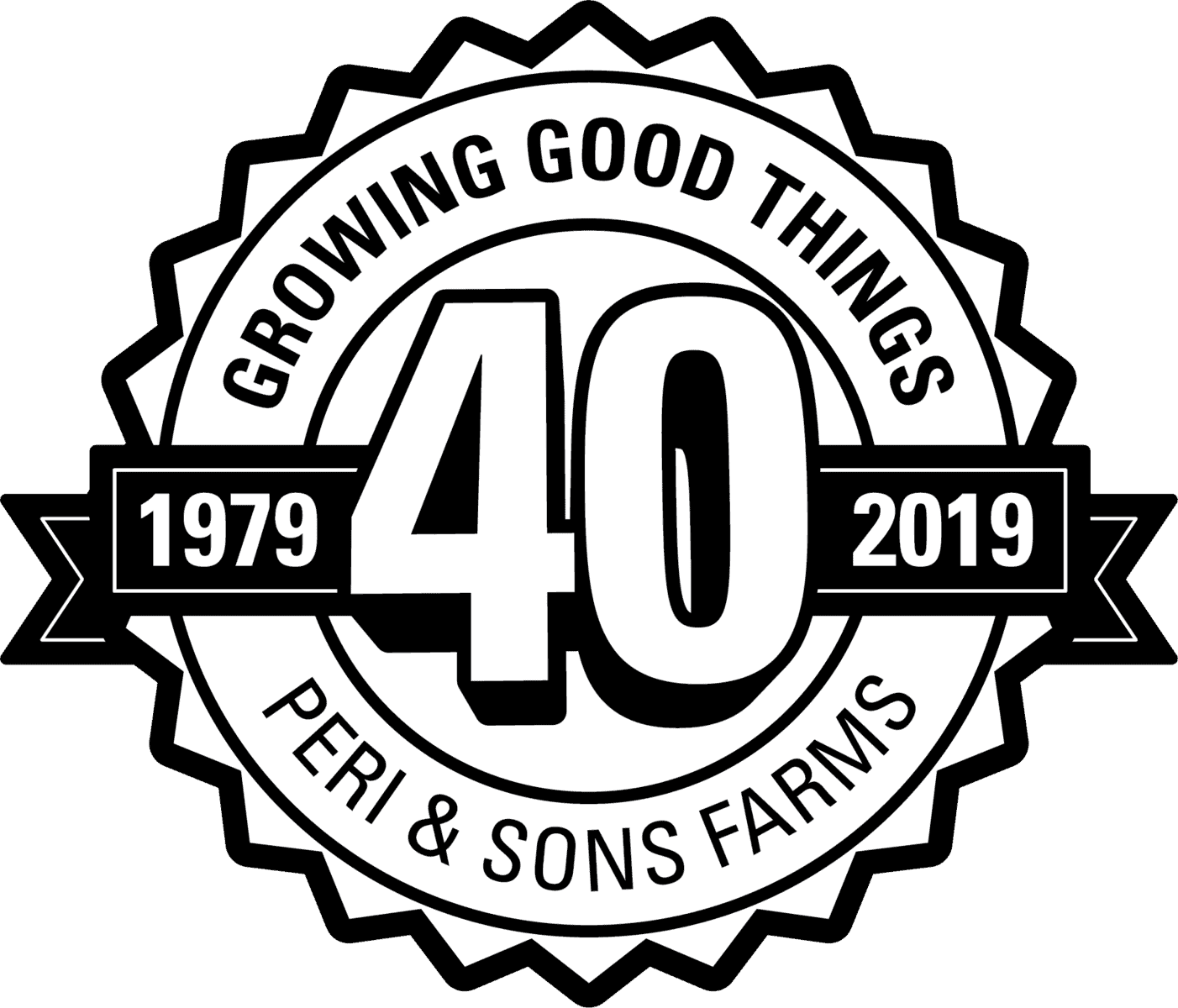 ---