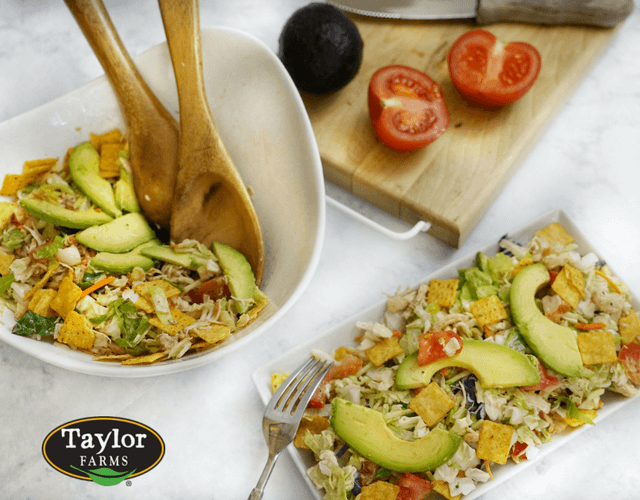 Ok, you busy parents! You know you need something extra tasty for those discerning family members, as well as something that you can feel great about serving! And we have the perfect meal solution.
Taylor Farms always delivers. Their easy-to-prepare and nutritious farm-fresh foods should be high on your go-to list – and you will especially love their BBQ Ranch Chopped Salad Kit. Perfect for the summer season, it's topped with bacon for a little protein and full of healthy veggies such as romaine lettuce, broccoli, red and savoy cabbage, green onions, and carrots. Yum!
Plus, in this bag, Taylor Farms includes smoky bacon, tortilla chips, bbq sauce, and creamy ranch dressing! Yep, everything is right there in-the-bag!
Did we mention it all is pre-washed?? How convenient is that!
Check out this video for step-by-step instructions: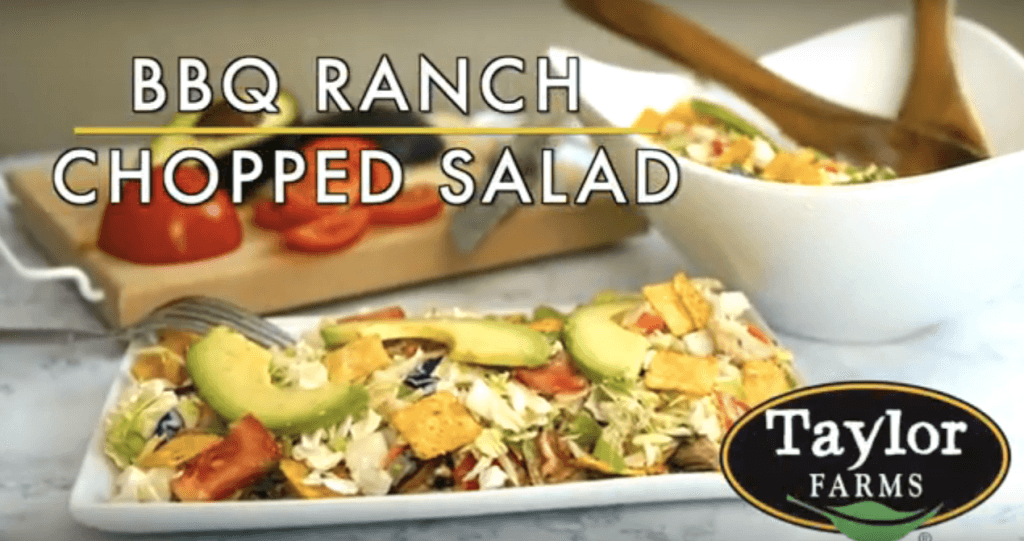 Ingredients:
1 avocado, sliced
2 tomatoes, chopped
1-2 chicken breast, shredded
BBQ Chopped Salad Kit - salad mix, tortilla chips, bacon, ranch dressing, bbq sauce
Directions:
Add salad mix, half of the chopped tomatoes, half of the shredded chicken, and bacon to a large bowl.
Top with bbq sauce, ranch dressing, and toss to combine.
Top salad with sliced avocado, tortilla chips, remaining tomatoes and chicken.
Enjoy!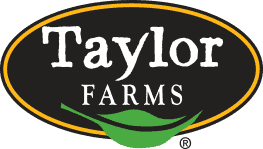 ---