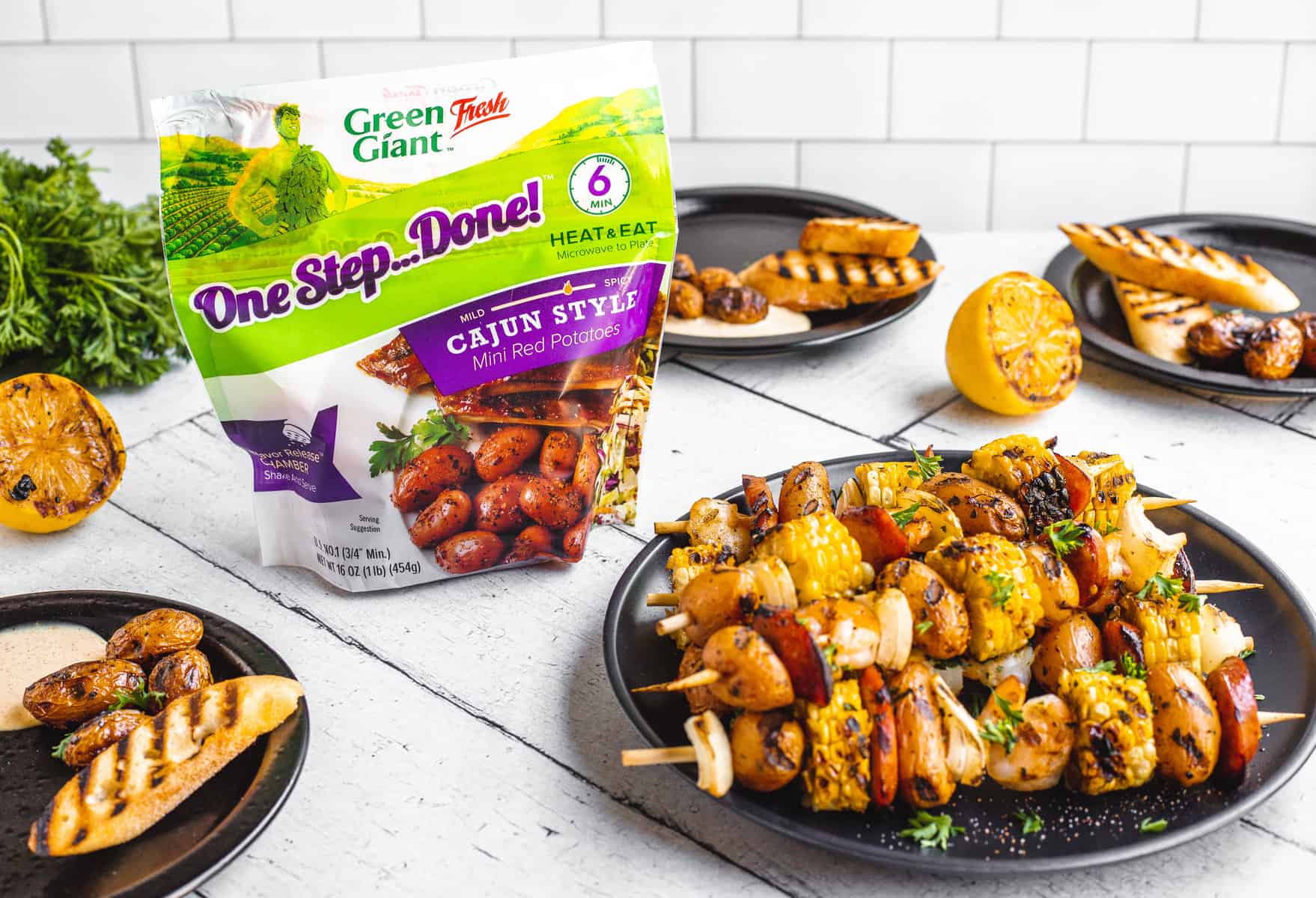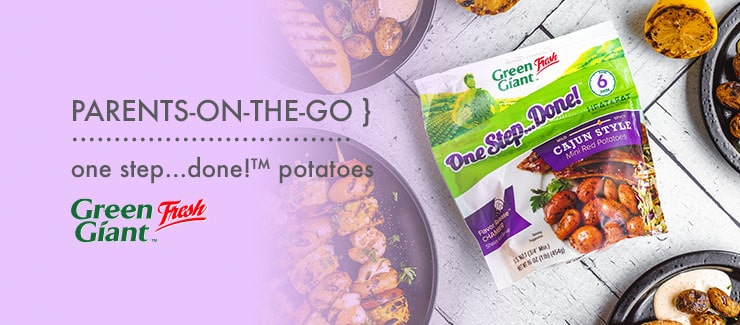 Do you find yourself sneaking healthy veggies onto the plates of your little ones? Darn those picky eaters! It's a tough situation when the kids just don't enjoy eating vegetables. If this is a struggle you face, we suggest giving these One Step...Done!™ potatoes a try! Not only are they delicious and come in different varieties, but they're also a healthy vegetable option that you and your family can add to your breakfast, lunch, or dinner plates.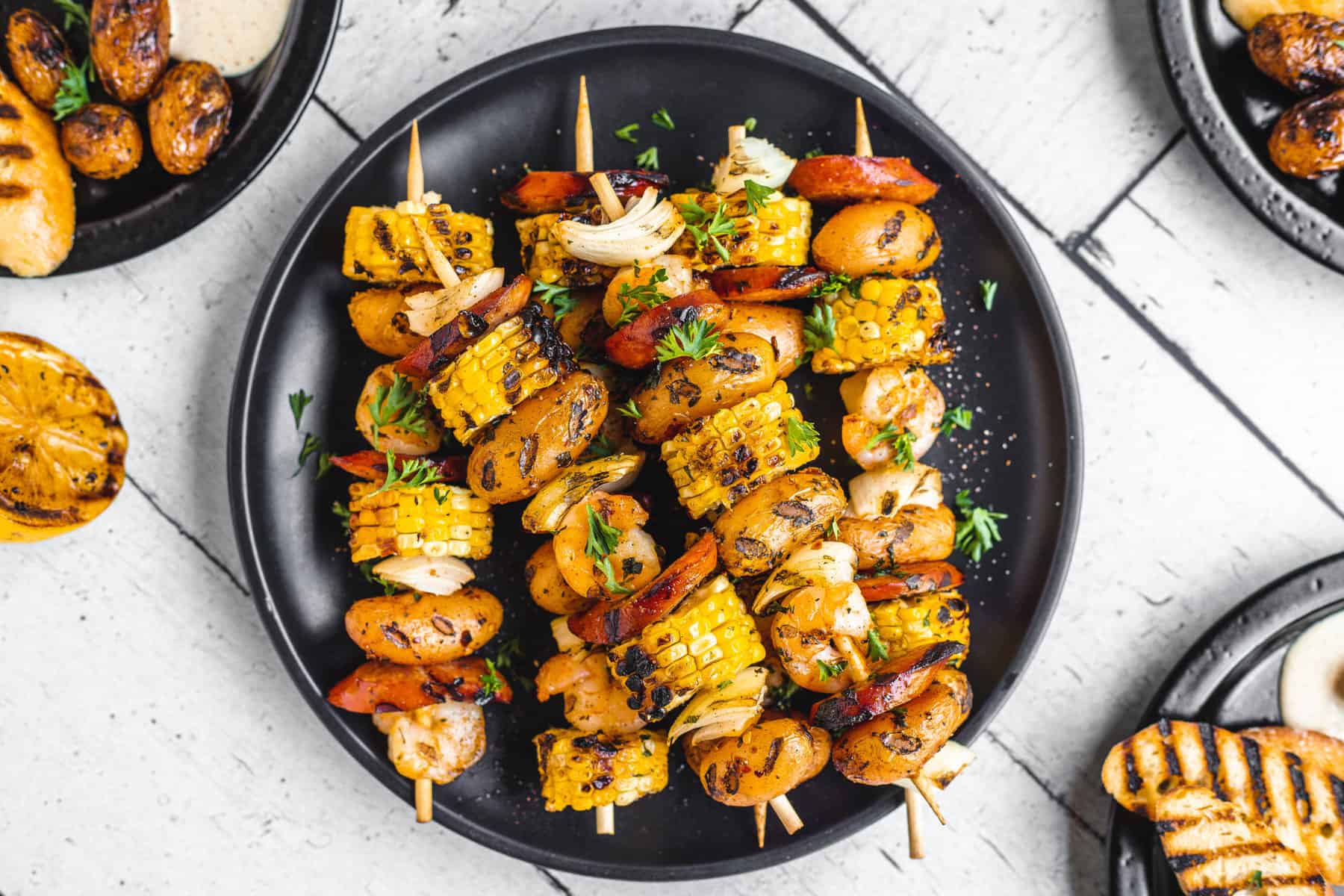 Did you know that at 4:00pm, 60% of Americans don't know what they'll have for dinner?! That's exactly why our friends at Green Giant™ Fresh developed the answer to this dinner dilemma with One Step...Done!™ potatoes. One Step...Done!™ potatoes come in a one pound bag so it's the perfect amount for a family of four. These farm-fresh mini red and mini yellow potatoes come in delicious varieties like, Roasted Red Pepper, Garlic Rosemary, and Cajun Style! You won't find them in the freezer or refrigerated sections in your grocery store, you can find One Step...Done!™ potatoes in the fresh produce aisle because these are real, farm-fresh potatoes right in the bag!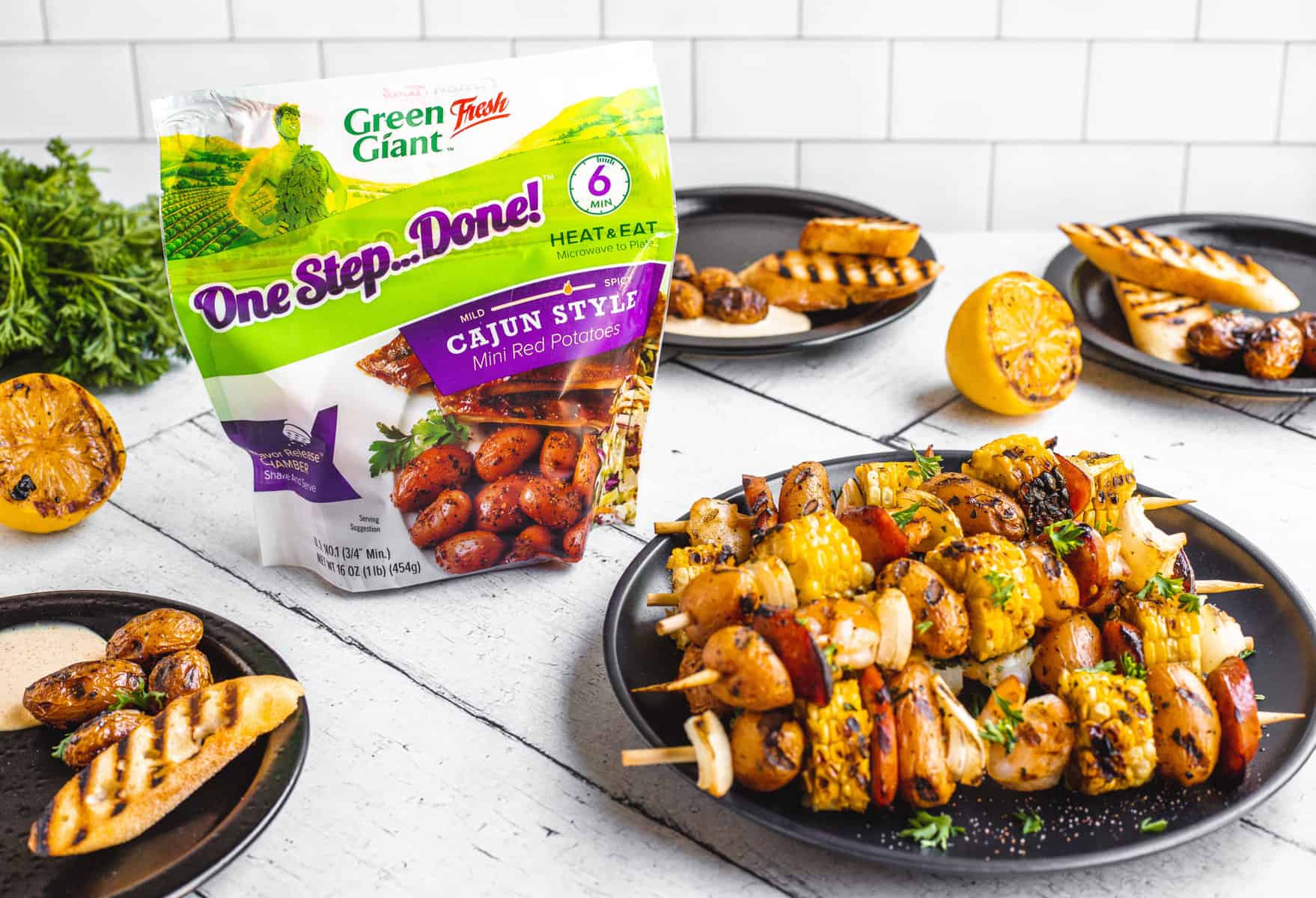 All you have to do is pop the whole package in the microwave and six minutes later you have a hot and healthy side dish! The chef-inspired seasonings located within the Flavor Release™ Chamber are released while cooking. What does that mean for you? That means you don't have to deal with multi-stage cooking, excess packaging, hole punching, mixing or adding ingredients – you just microwave and serve. And if you're not so comfortable in the kitchen, each bag comes with a serving suggestion so you know which flavor of One Step...Done!™ potatoes will pair best with poultry, beef, or seafood. How's that for easy and convenient?!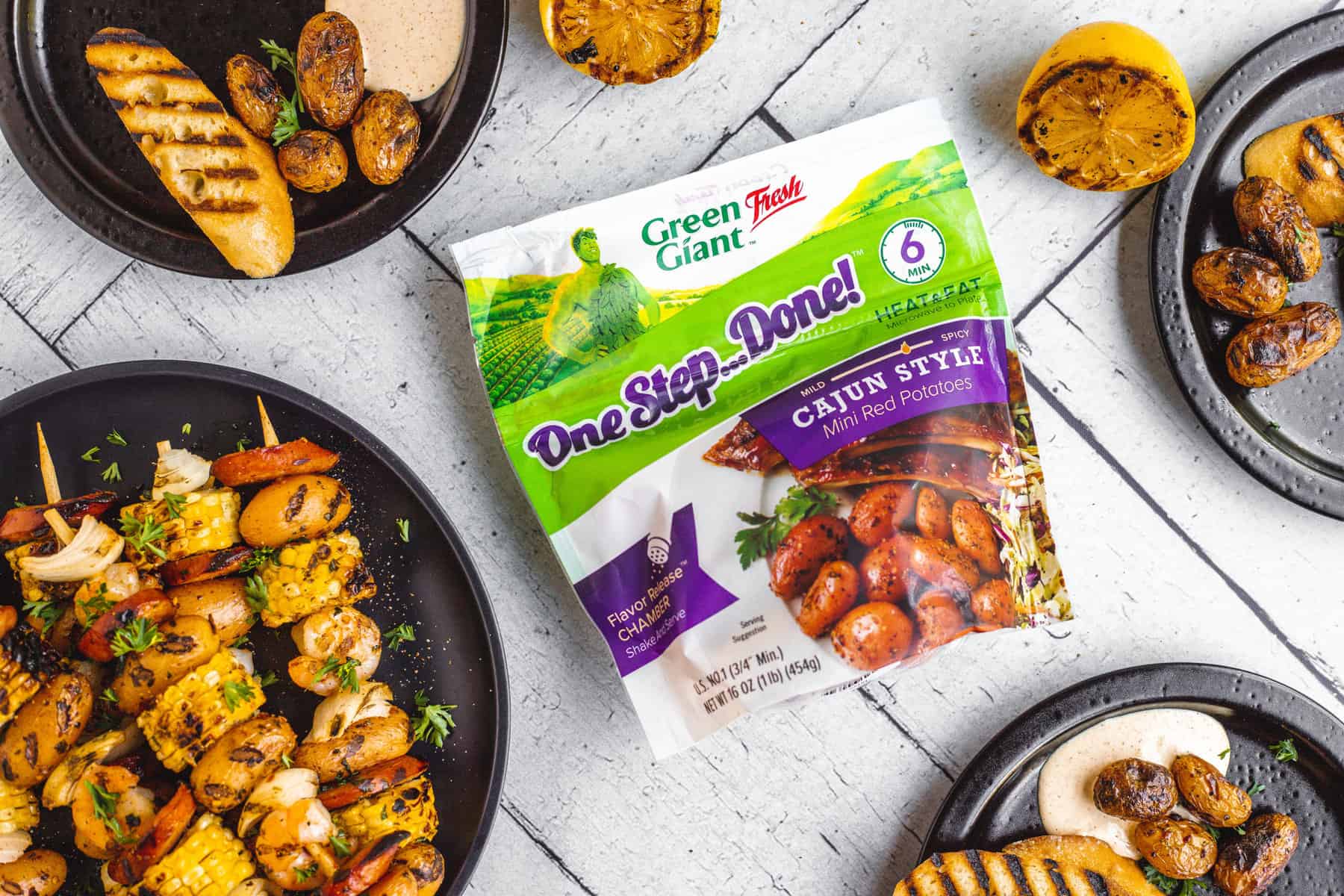 On the back of each package, you'll find a short list of ingredients (that you can actually pronounce) and are familiar with. No gums or weird chemicals in these One Step...Done!™ potatoes – just farm-fresh potatoes and real ingredients and seasonings just like the ones in your own kitchen. So the next time it's 4:00pm and you're still unsure what's for dinner, reach for One Step...Done!™ potatoes for help, health, and guidance! Don't forget to give our new Cajun Style One Step...Done!™ Kabobs a try, too.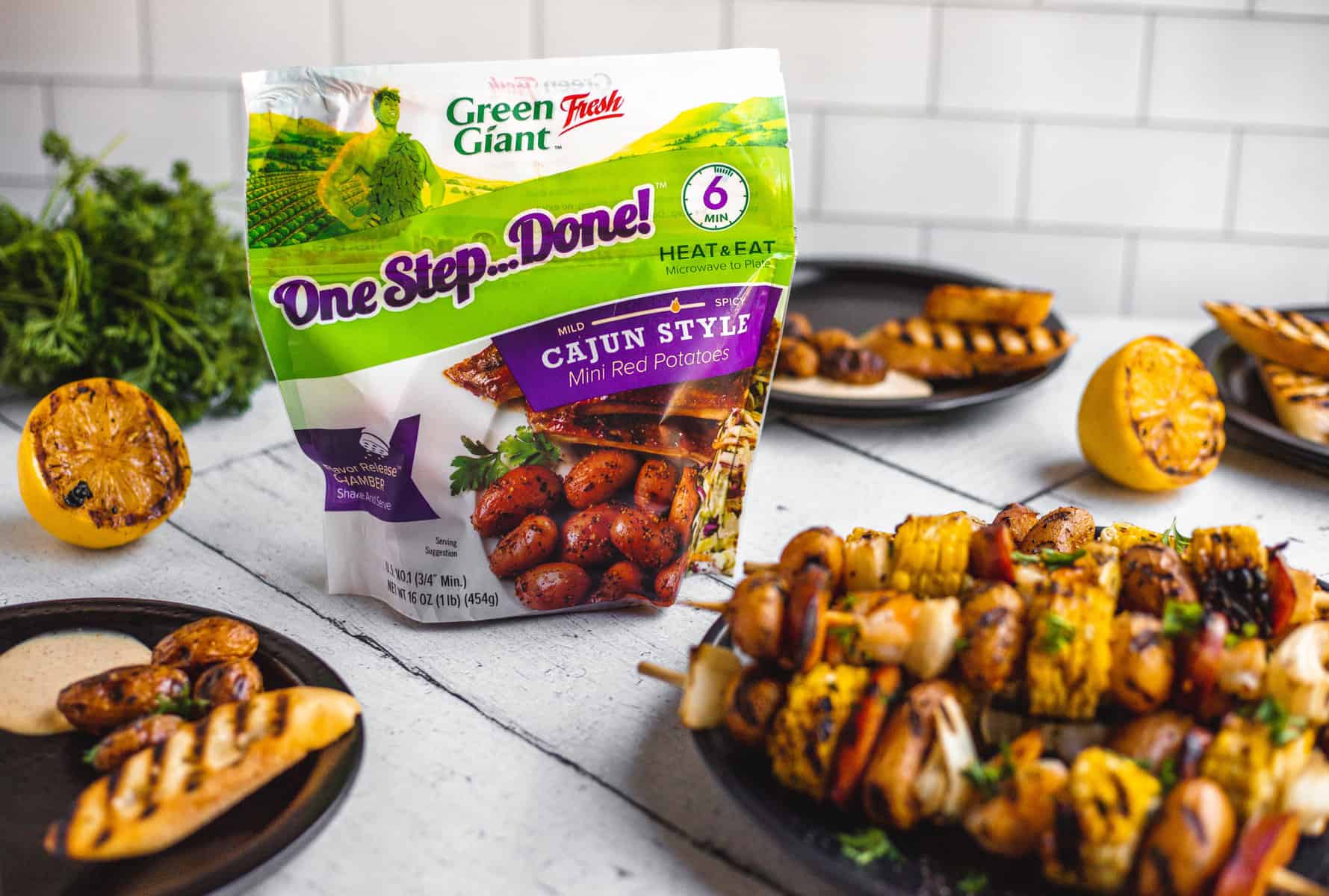 ---