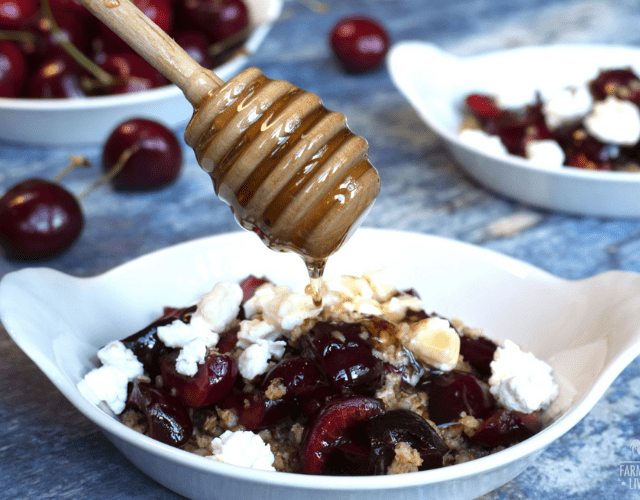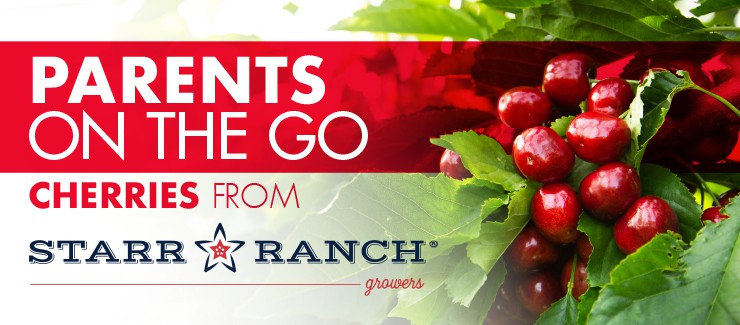 Your idea of ultimate comfort may be challenged with our Fresh Cherry Crumble recipe where creamy goat cheese and gooey honey compliment sweet cherries from Starr Ranch® Growers. This dessert will be one to rave about all summer long!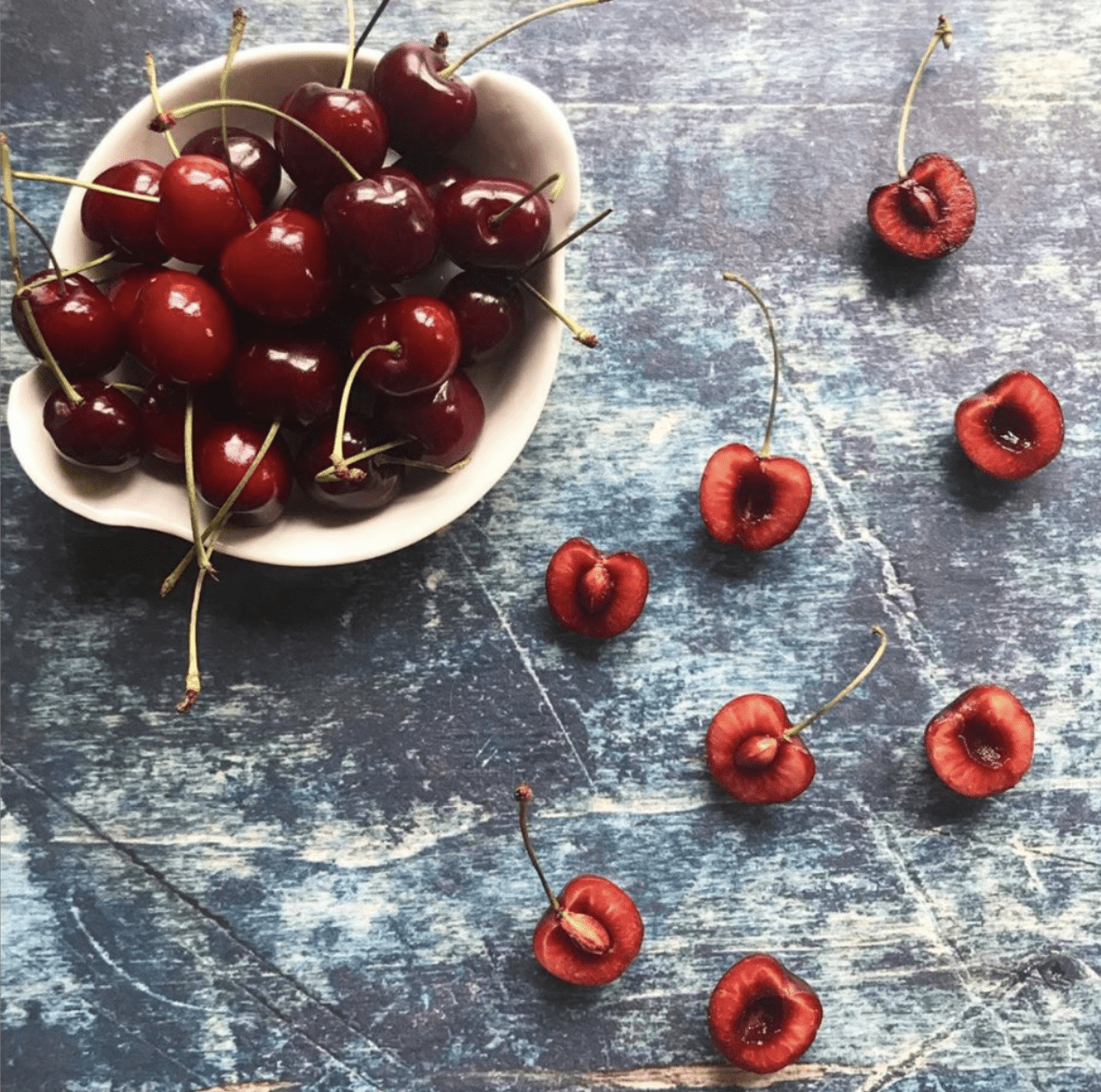 Aromatic cherries are the perfect summertime fruit and Starr Ranch® Growers are notorious for having cherries that are juicy and bursting with incredible flavor. From their dark sweet varieties to their ultra-sweet Rainier cherries, you'll want to try them all, particularly for the incredible health benefits cherries provide:
Aids in digestion
Aids in weight loss
Anti-aging
Anti-inflammatory
Helps with insomnia
Improves hair, skin and nails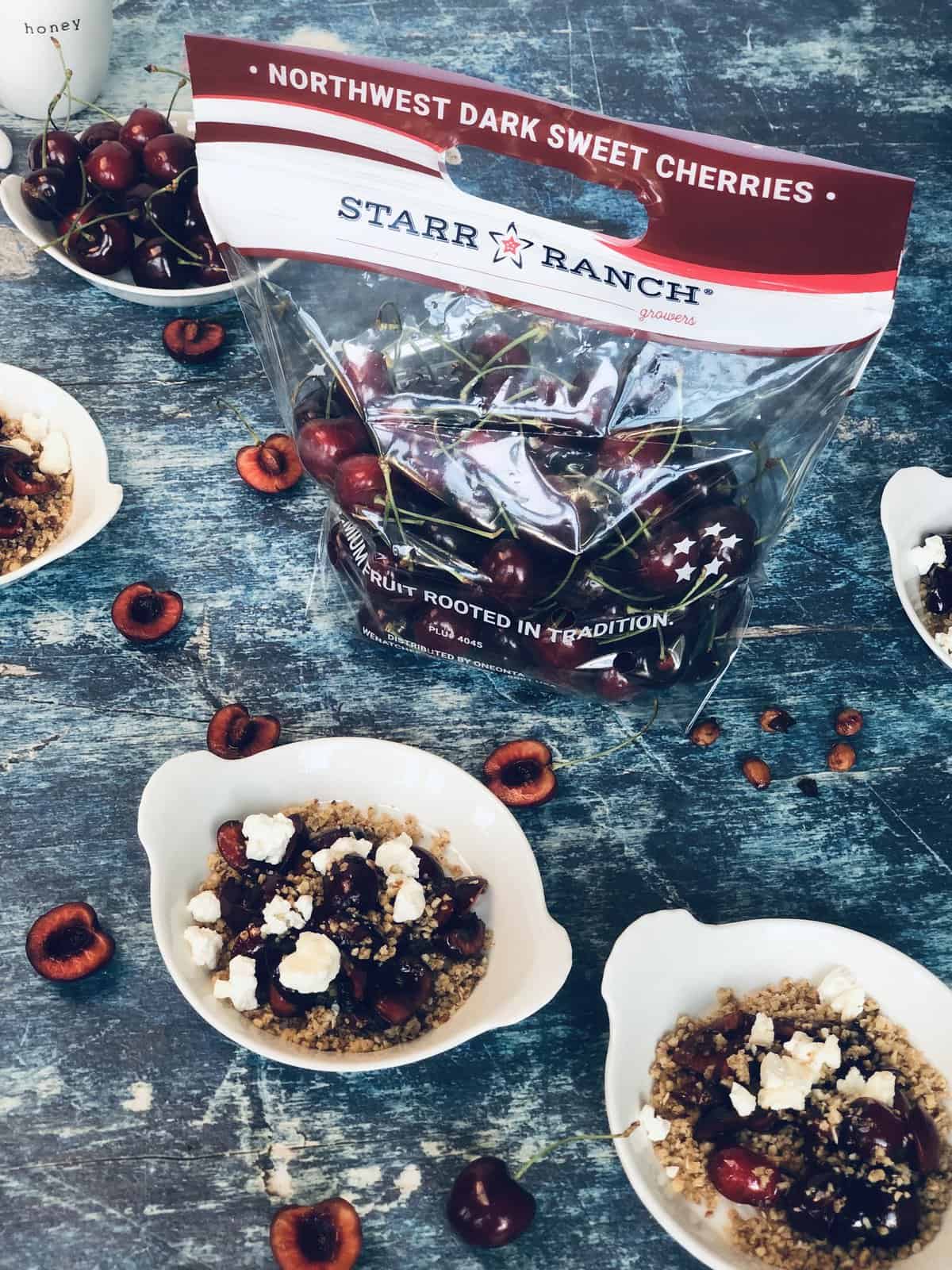 Simplicity is key in this dessert, but feel free to add a few extra cherries, just because. If your little ones aren't keen on the idea of goat cheese in this recipe, we suggest using yogurt instead! You can also freeze 'yogurt drops' by adding small spoonfuls of yogurt to a plate or sheet pan, then pop into the freezer for the perfect substitution for goat cheese in this recipe.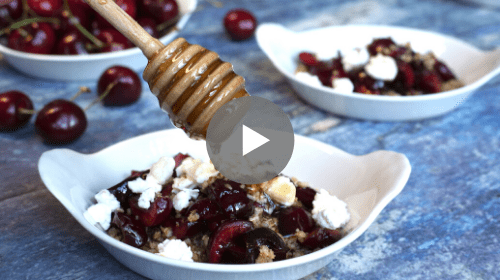 TIPS: Do not wear white when pitting cherries. Eat fresh cherries before bedtime as they are one of the few fruits that contain melatonin!
Ingredients:
1/2 cup toasted walnuts
1/2 cup toasted pecans
1/4 cup rolled oats, toasted
2 tablespoons honey, divided
1 tablespoon coconut butter, softened
Pinch of sea salt
2 cups pitted fresh Starr Ranch® Growers cherries, sliced
1/4 cup goat cheese
Directions:
Toast walnuts, sliced pecans and rolled oats each separately in dry saute pan until fragrant and toasted.
Combine toasted walnuts, pecans and oats in a food processor and pulse until combined.
Add 1 tablespoon of softened coconut butter, 1 tablespoon honey and a pinch of sea salt and pulse until mixture is become a fine crumble.
Sprinkle 1/2 of the crumble on the bottom of pie shaped serving dish or 6 individual ramekins.
Arrange sliced cherries in dish and sprinkle with remaining crumble mixture. Top with crumbled goat cheese and drizzle with honey to finish.
---