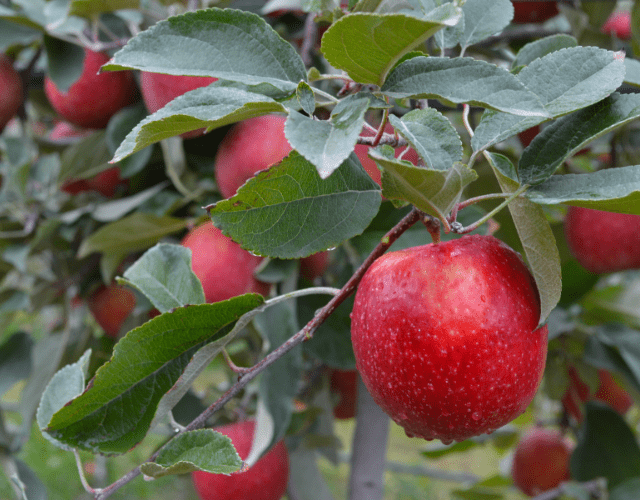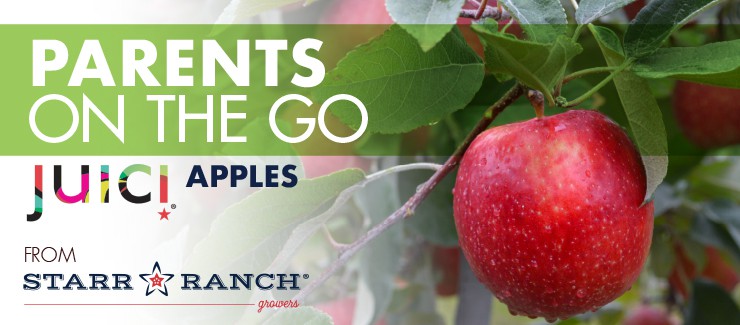 Do you sometimes feel overwhelmed when you're offered too many choices? We feel you! With so many apples varieties available at your fingertips these days, you may feel the same way about this popular fall fruit. However, there was room for one new, special type of apple to enter the market, and we're excited to introduce it to you!
Of course, there's the Granny Smith, Gala, Honeycrisp, Red Delicious, Fuji, Braeburn, and the list goes on! But, that's actually the beauty of it – each specific apple variety has its own flavor profile and is the perfect complement for certain recipes. In essence, each apple is best suited for its own types of dishes. So, if you're wondering why there are so many apple options, it's because the growers of these apples understand that one apple doesn't suit all – and they obviously have your best interests (and tastes!) in mind!
So, hold on to your hat! There's a new apple in town that opens up new ways of making meals at home! Drumroll – it is the JUICI™ from Starr Ranch® Growers! This delicious apple has an incredible sweet crunch that should not go underrated, plus it is dense - and yummy sweet! And, most importantly? Well, it is SO, ahem, juicy – and is our pick for your new Fall favorite!
Here's a little more scoop for you. If you like Honeycrisp apples, then you'll simply adore the JUICI™. These apples from Starr Ranch® Growers have a thinner-skin and offer the perfect balance of sweet and tart. Additionally, this apple has a long shelf-life and holds up well in fruit bowls, salads, and charcuterie boards.
Plus, apples are so good for you and account for 14% of the daily recommended value of Vitamin C, which we all need as winter season comes around the corner!
More Health Benefits Include:
Aids in digestion
Aids in weight loss
Diuretic
Fights asthma
Fights free radicals
Helps control LDL cholesterol levels
Inhibits cancer cell growth
May reduce cholesterol
May reduce risk of Alzheimer
One more great way to serve this? To the Kids! Rather than adding chips, fruit snacks, or other sugar-y options to the kids' lunches, slice up some JUICI™ apples. They'll hold up well in their lunchbox, and you won't have to worry about peeling this apple because, don't forget, it has a thin skin! This apple pairs well with kid favorites like peanut butter or almond butter and makes a perfect accompaniment to cheese, crackers, and nuts for a healthy snack or after-school pick-me-up.
If you compare apples to apples, you can see why Starr Ranch® Growers is our top pick.
---