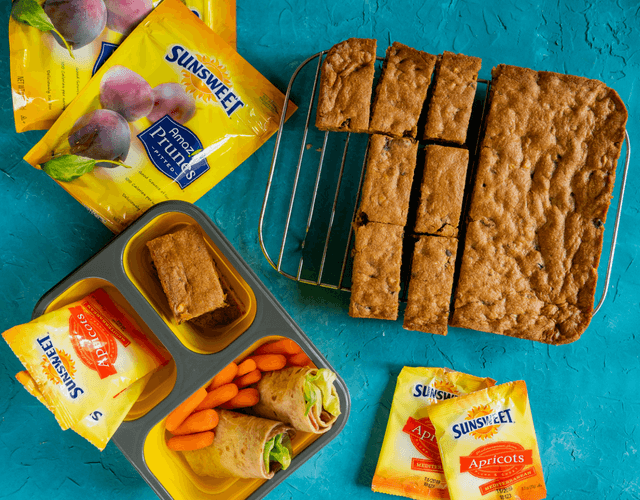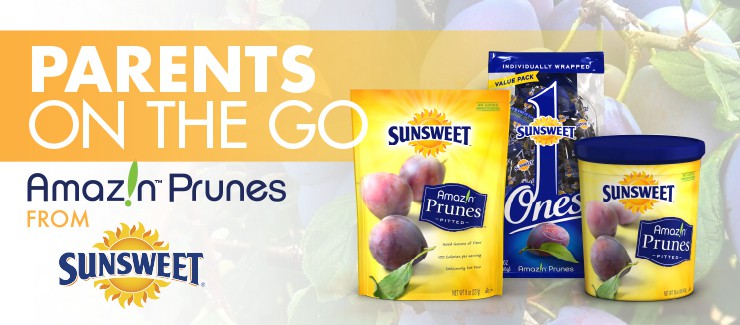 Step aside raisins! Prunes are bringing sexy back to home-style dishes and desserts thanks to the vivacious line of Amaz!n™ Prunes by Sunsweet®. No longer just a delicious, convenient snack that helps you eat right, Sunsweet's® variety of prune products ramp-up your home-cooked meals and bakes.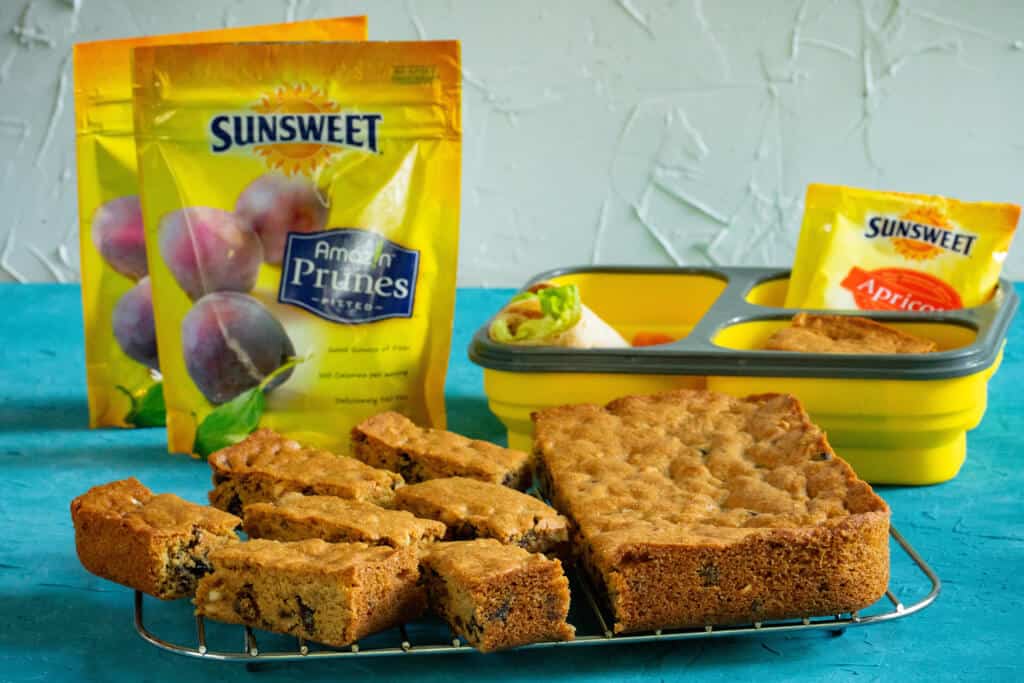 We know parents! This rich and highly nutritious fruit may not be a hit with the kiddos right out of the bag, but secretly toss in Sunsweet® Amaz!n Prunes into a classic sweet-treat, the Blondie Brownies recipe courtesy of Sunsweet® Recipes, for added flavor and fiber. In just one bite, you're sure to turn any prune-skeptic into a prune-believer.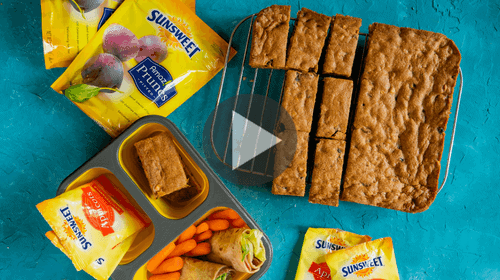 Ingredients:
nonstick cooking spray
1 1/4 cup white whole wheat flour
1 tsp baking powder
1/2 tsp baking soda
1/4 tsp salt
1/2 cup canola oil
1 1/3 cup packed light or dark brown sugar
4 egg whites
2 Tbsp vanilla extract
1 cup chopped Sunsweet® Pitted Prunes
1/2 cup peanuts
1/2 cup bittersweet chocolate morsels
Directions:
Preheat oven to 350°F.

Coat a 9 inch square pan with cooking spray.

Sift the flour, baking powder, baking soda and salt onto a piece of waxed paper or aluminum foil. Set aside.

In a large bowl, beat the oil and sugar until smooth, 1 to 2 minutes.

Mix in the egg whites and vanilla. With a wooden spoon, stir in the flour mixture until just combined.

Fold in the prunes, walnuts and chocolate morsels.

Spread the batter in the pan.

Bake 25 to 30 minutes or until a wooden pick inserted in the center comes out clean or with moist-looking crumbs.

Cool 5 minutes in the pan, then turn out onto a wire rack to cool completely.

Cut into 12 pieces and store in an airtight container for up to 5 days.
---