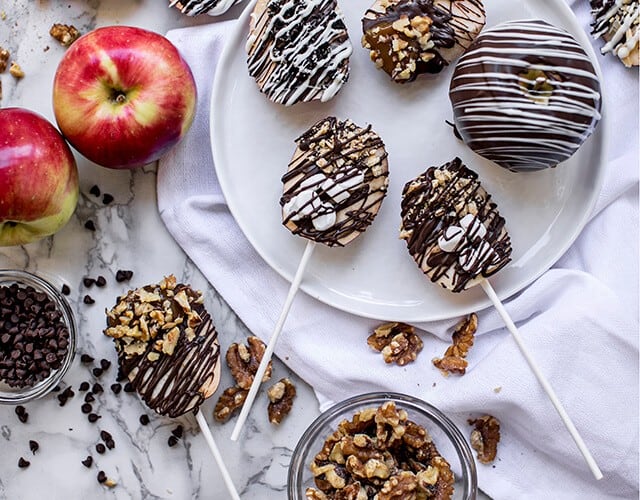 Happy Fall Y'all! As the leaves start to change, and the weather starts to cool, there is nothing better than gathering with family and creating lasting memories, especially when it involves a tasty and delicious snack!
This time of year always reminds us of the enticing aroma of food from visits to the fairgrounds as a child. Hold the nostalgia, as we have found our own at-home remedy that is sure to be a crowd pleaser! Fowler Farms' Gala Apples are a healthy alternative to snacking and a fun way for your family to gather in the kitchen.
The health benefits of these crisp Gala Apples are almost endless. Never mind their role in reducing the risk of cancer, diabetes and other serious illnesses. They are also a great source of fiber, which consequently aids in digestion. No need to worry about fat, sodium or cholesterol, as zero can be found in apples.
Rest assured that Fowler Farms have made a list and checked it twice (or more) to ensure nothing but the best quality of Gala Apples make it to their final destination.
Beginning in 1858, with 6 generations to follow, the members of the Fowler Farms' family has dedicated their lives to leaving no stone unturned in the farm to table process. To give you a brief idea, every row of dwarf trees is specifically labeled, and every apple picked is inspected by a sorter and by cutting edge technology. The packaging, you guessed it, is also handled in house!
Fun Fact: Apples are a member of the rose family.
Fowler Farms' Gala Apples in and of themselves can be enjoyed with no added ingredients, but here at Farm Star Living, we thought it may be fun to throw in a little pizzazz by adding toppings to this classic after school snack.
The beauty of this recipe is that it is a mixture of simple ingredients, and it allows you and your children to be able to be creative in the kitchen together. Please see recipe below, and enjoy!
TIP: Chill your apples so that melted ingredients will set faster and won't run off of your apples.
Fowler Farms' Sweet Treat Apple Slices - 4 Ways!
INGREDIENTS & SUPPLIES:
Fowler Farms Gala Apples – quartered
Popsicle Sticks, Skewers, or Lollipop Sticks
Melting Chocolate, Melting White Chocolate, Caramel
TOPPINGS:
Coconut Heaven: Sunsweet Coconut Flakes, Cranberries
S'mores: Crushed Graham Crackers & Mini Marshmallows
Cookies & Cream: Chocolate Sandwich Cookies
Nutty Caramel: Chocolate, Caramel, Chopped Walnuts
DIRECTIONS:
Chill Gala Apples for about 20 minutes in the fridge.
Cut Gala Apples into quarters.
Place on parchment paper and pat dry. NOTE: Make sure your apples slices are as dry as possible, or the melted ingredients will not stick well.
To each apple, add a lollipop stick or skewer, and soak up any more juice that comes from the apple.
Drizzle each slice with chocolate and other toppings.
Chill in the fridge until melted toppings have hardened. Enjoy!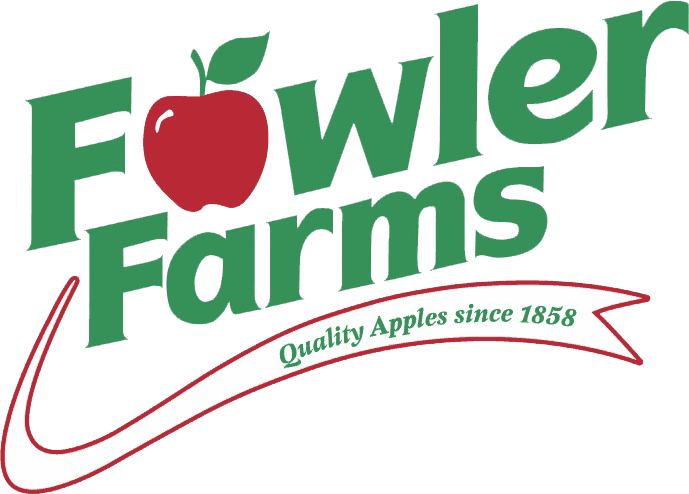 ---