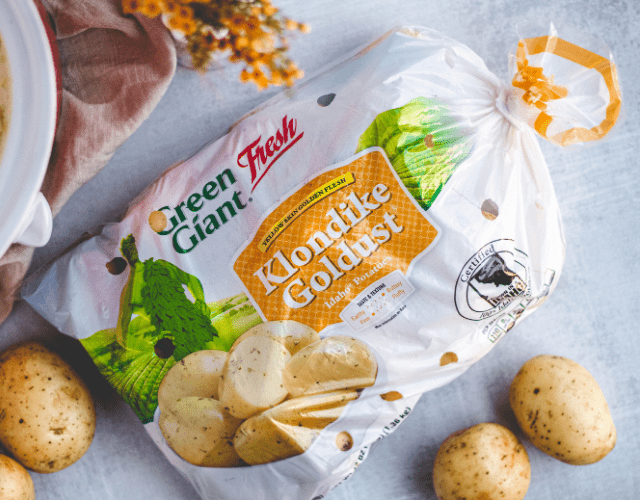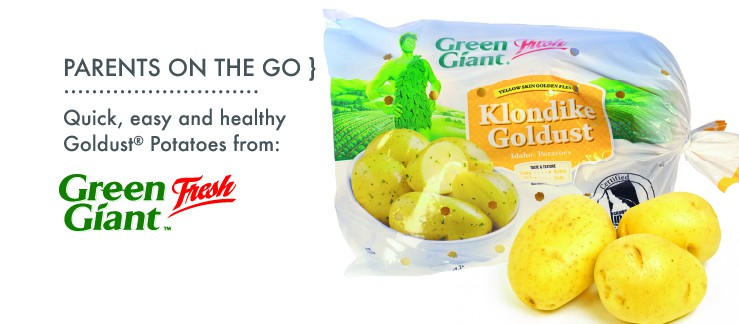 Potatoes are one of the most popular vegetables – and for good reason! Not only are there are so many different and delicious varieties, but there's also so many ways to prepare and eat potatoes: baked, fried, mashed, steamed, roasted, grilled, microwaved, boiled...are we forgetting anything? We're affectionately referring to the potato as the world's most versatile healthy veggie and here's why!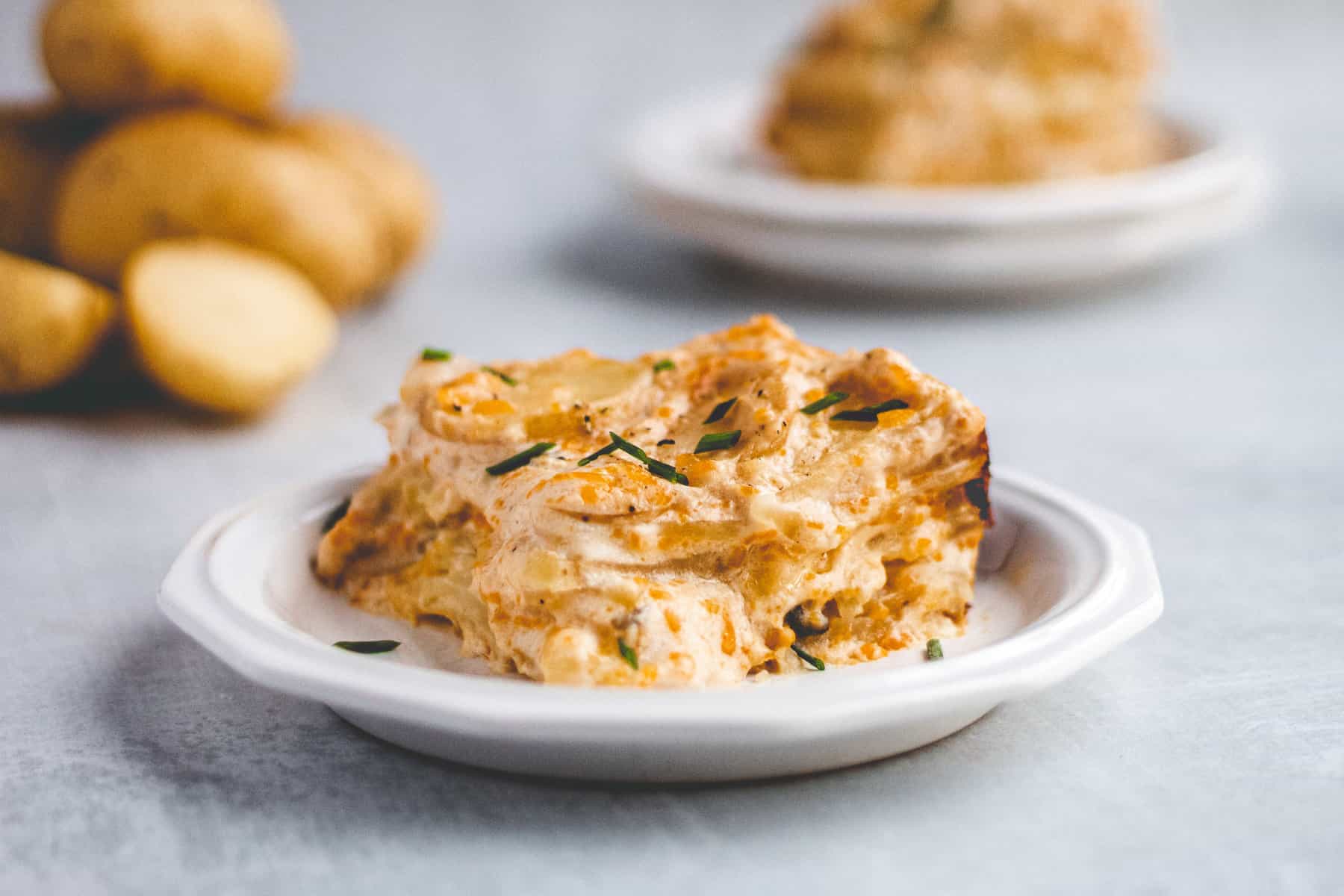 "Potatoes are a super food, supplementing your body with many beneficial nutrients. " – Green Giant™ Fresh
Only 110 Calories: One medium potato makes a healthy side for any meal, or a hearty mid-day snack!
Potassium: One medium potato with skin provides 18% of the recommended daily value of potassium.
Vitamin C: Healthy potatoes are a great source of Vitamin C, providing you with 45% of your recommended daily value.
Fiber: Get 2 grams of Fiber per serving! One medium potato with skin = 1 serving.
Vitamin B6: Potatoes are a good source of Vitamin B6 with 10% of the daily recommended value.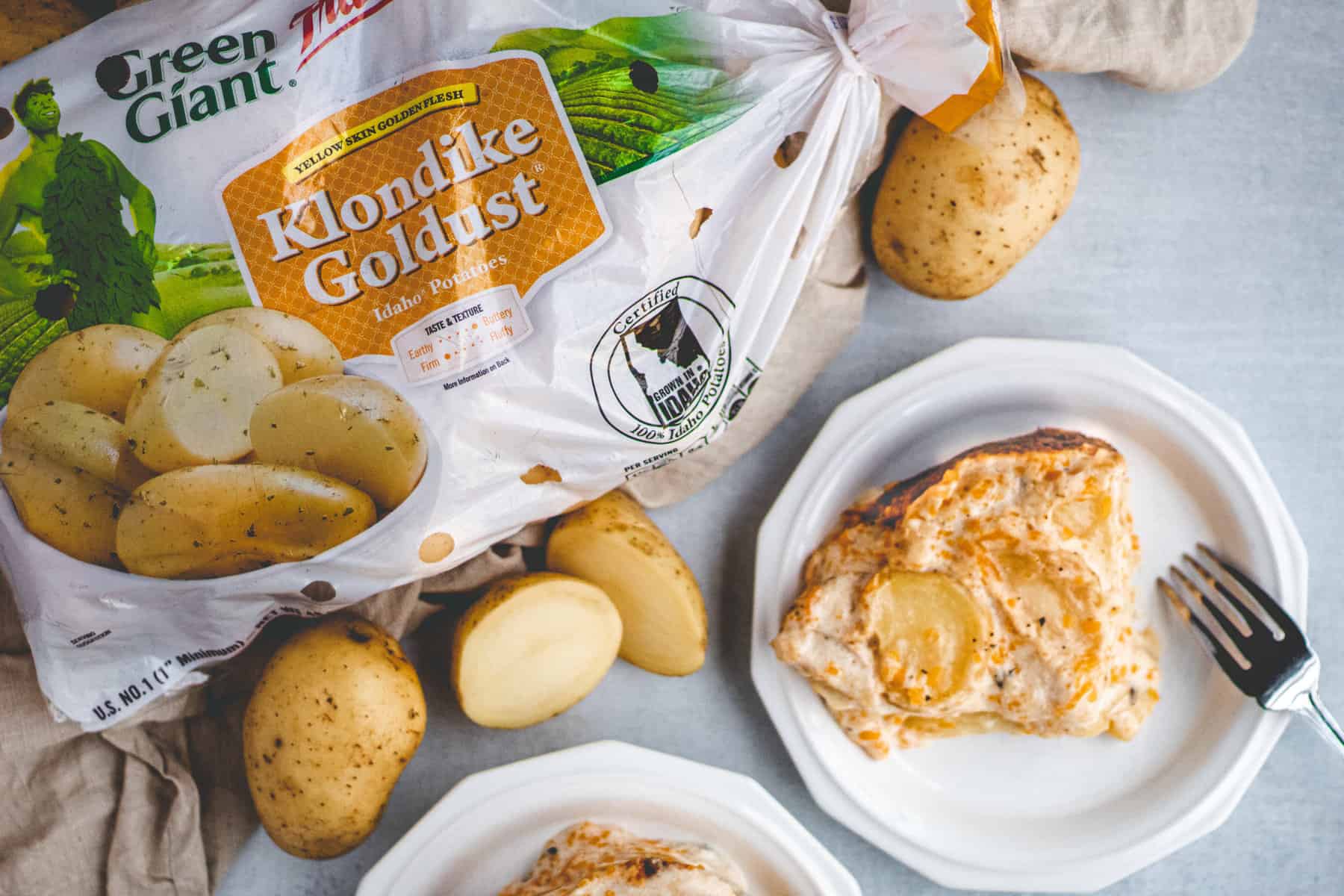 What more could you ask for in such a versatile veggie? Oh, you want flavor? Green Giant™ Fresh has that covered too with their Goldust® potatoes. These are pure, well, GOLD! These potatoes are known throughout the fresh potato industry as the very best yellow potato available – and for good reason. It's a perfect union with smooth yellow skin and vivid yellow flesh. When cooked, the dense flesh cooks to a wonderful buttery deliciousness. Green Giant™ Fresh suggests using this particular potato when baking, broiling, mashing, steaming, roasting, grilling, or microwaving.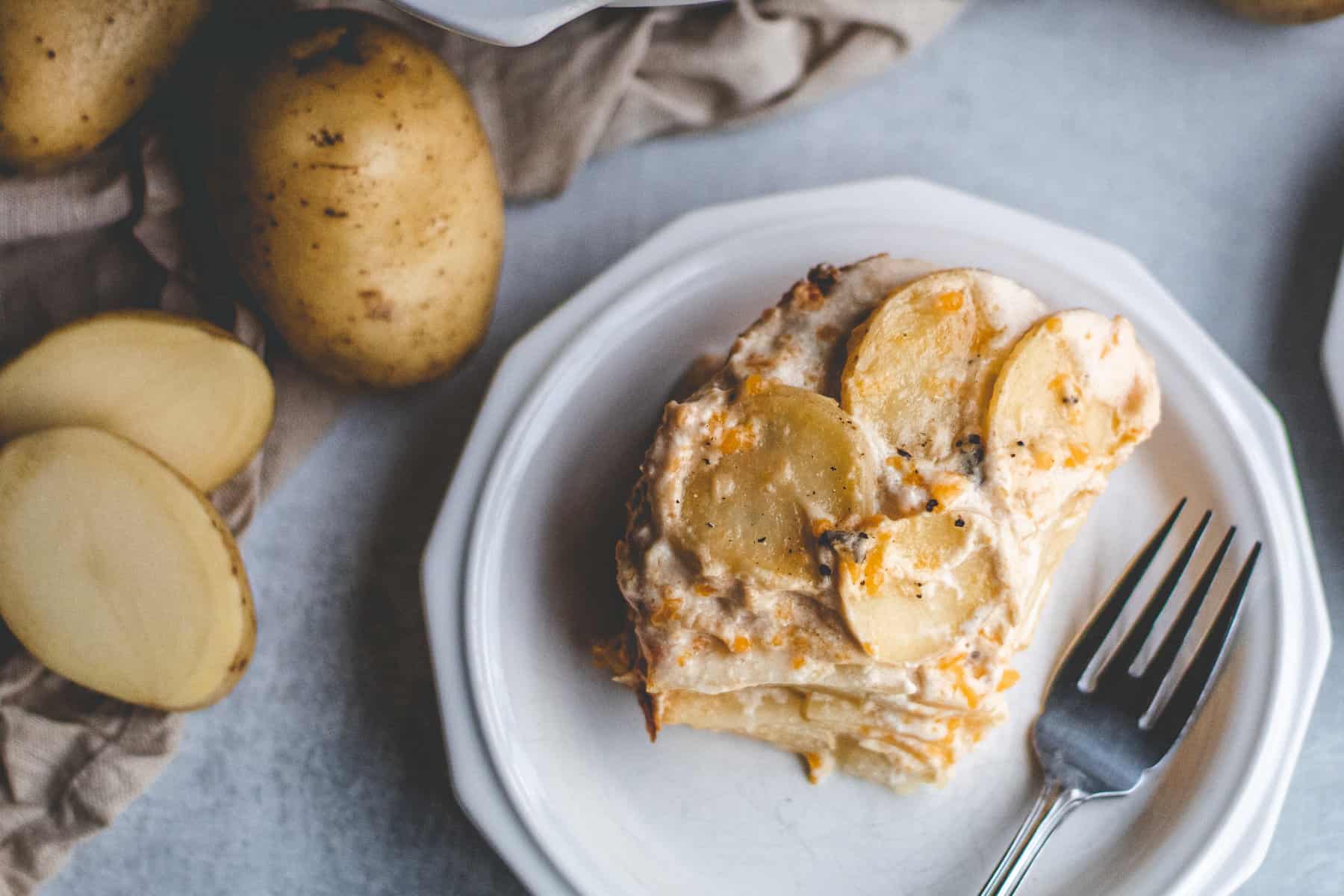 Now, how about an easy recipe to make those weeknight dinners a little easier? This recipe for Crockpot Cheesy Potatoes is another one of those 'set it and forget it' type of recipes that will have everyone coming back for seconds. Sliced Goldust® potatoes are combined in a large bowl with just three other ingredients – yes, you read that right – just FOUR ingredients make this spectacular side-dish. Toss everything in the Crockpot and serve when potatoes are tender. Easy, peasy, potato-cheesy! Get the recipe from Green Giant™ fresh here!
---