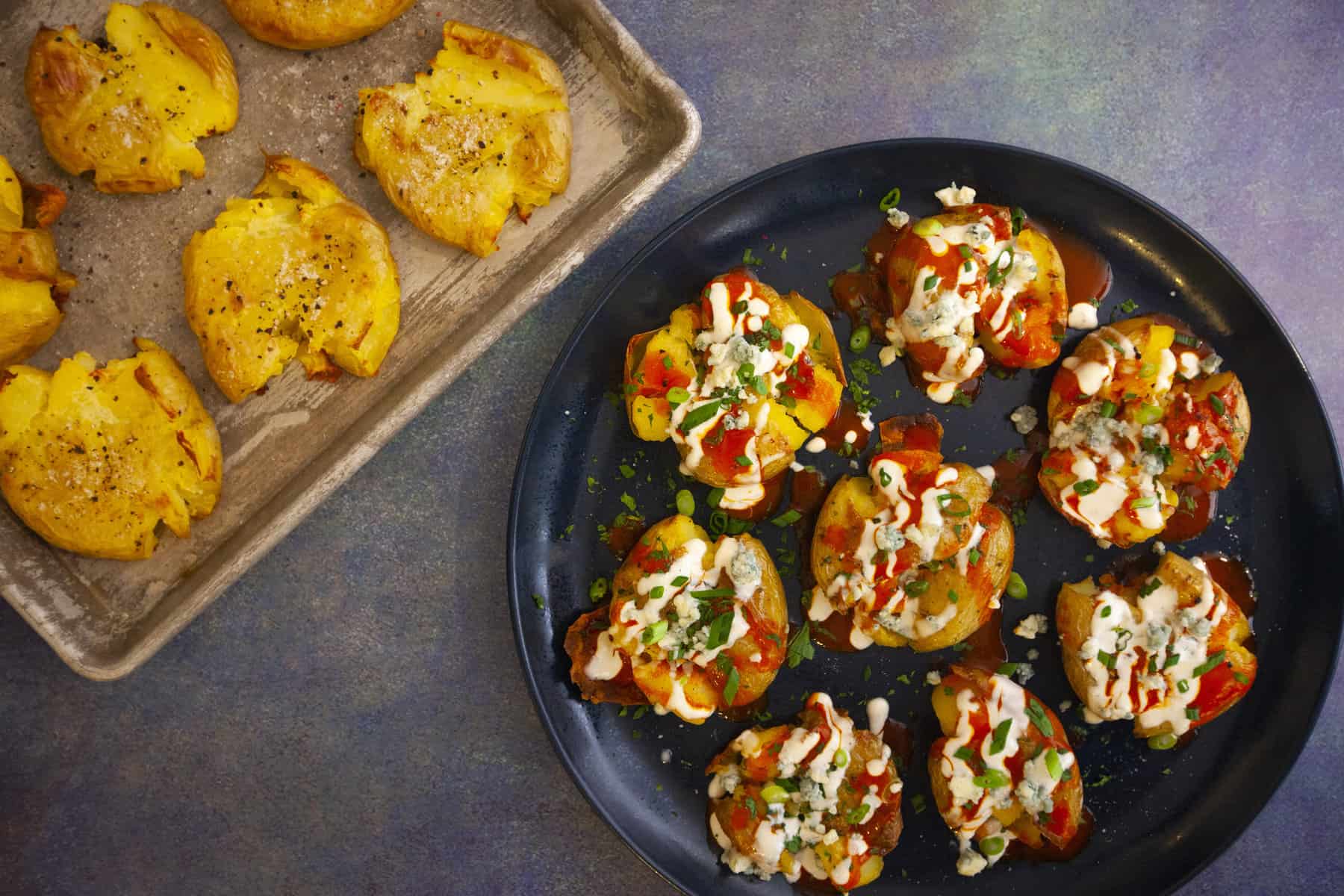 As a parent, finding a balance between healthy, new, but still kid-appetizing can be a challenge. For this recipe, we take a household staple and common favorite - the potato - and smash it! The delicacy and comfort of the potato is heightened in flavor and spice by the addition of buffalo sauce and green onions. And if you're feeling fancy, feel free to drop some cheese and ranch in there as well.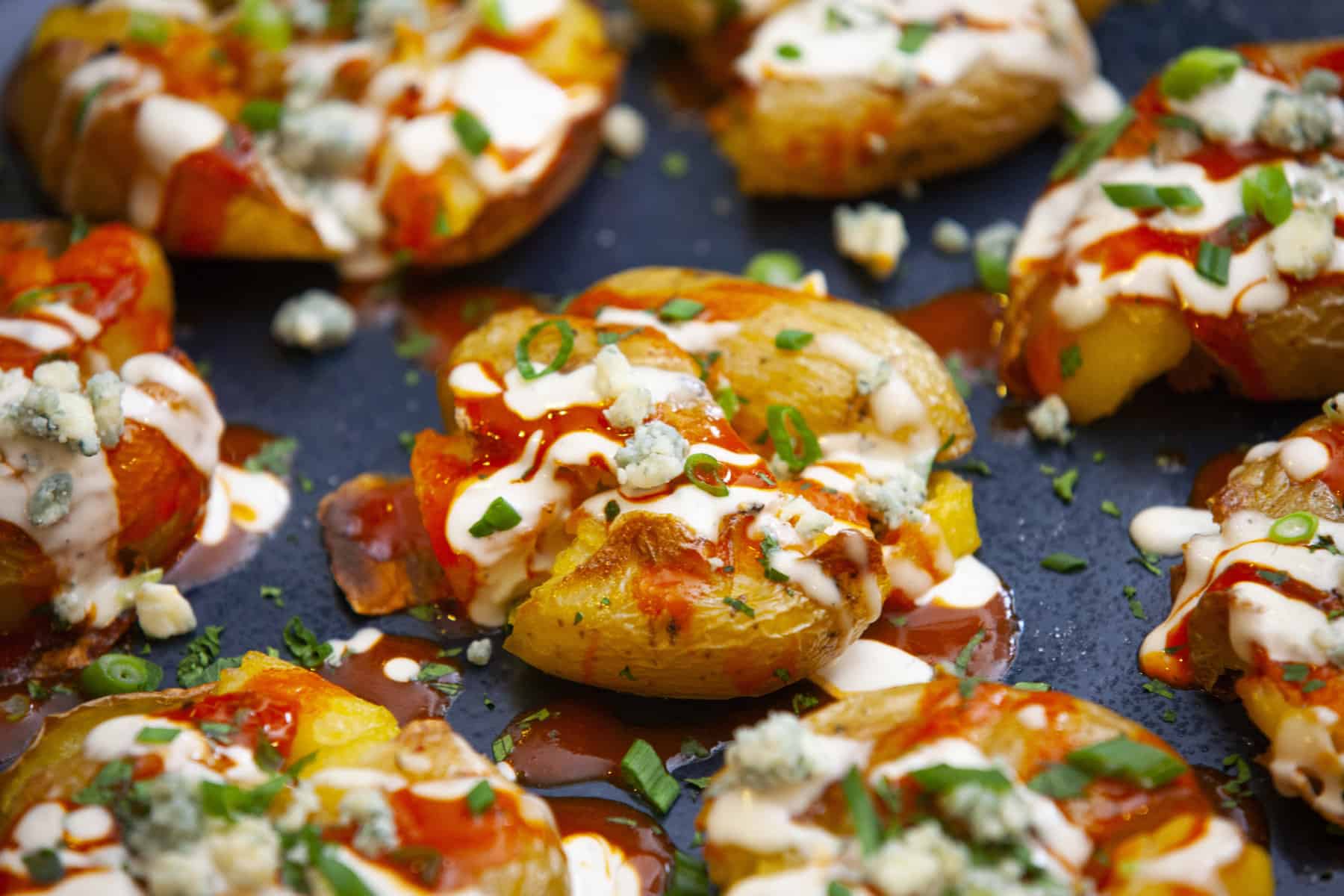 This recipe is quick in preparation time, and while it bakes in the oven, you can take care of any other household needs or just take a short break. The kids will love it while also receiving plenty of nutrients! They have protein, vitamins B6 and C, calcium, and iron, just to name a few.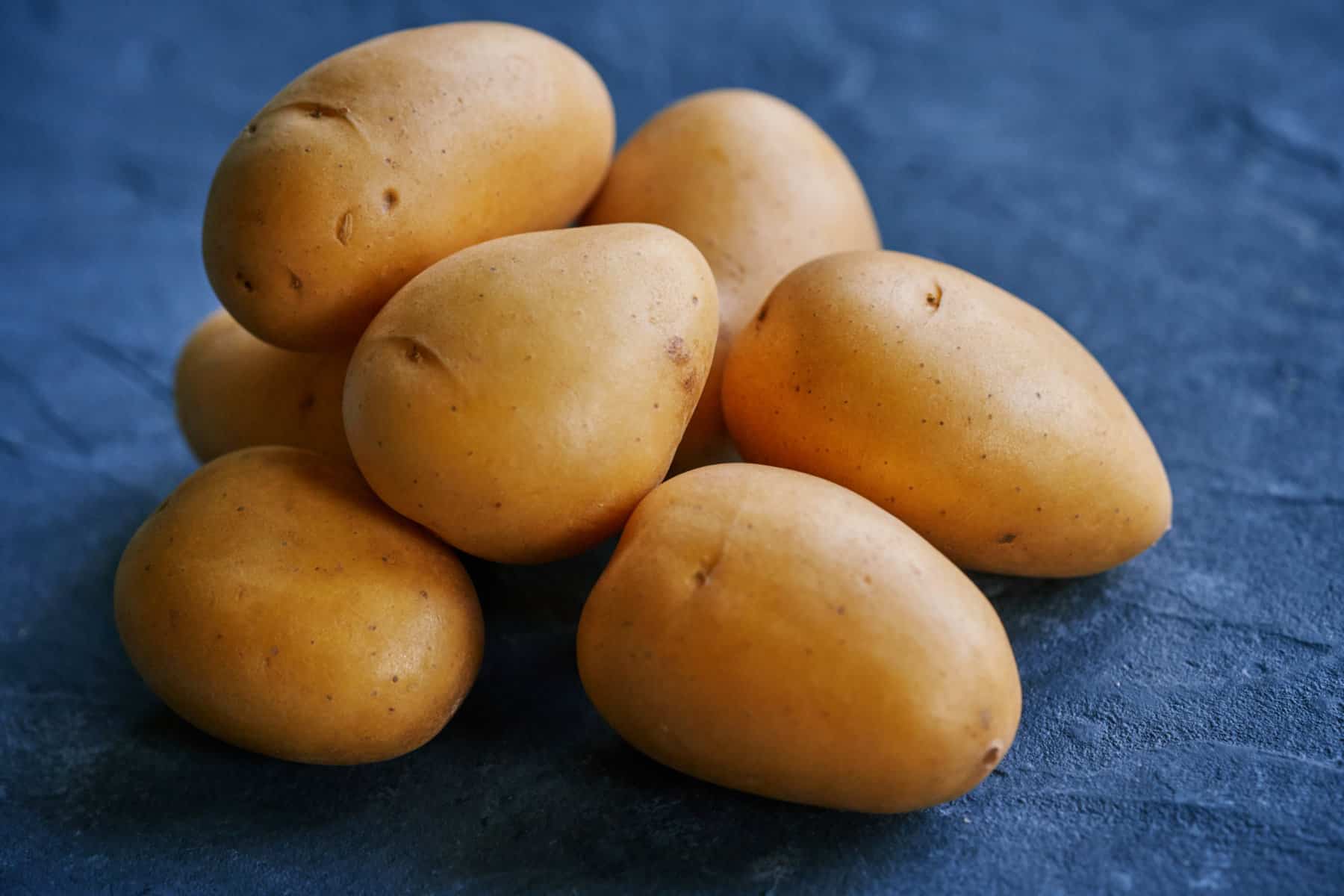 To make sure that you're providing your family with the most nutrients and best flavor possible, you should turn to Klondike Goldust® Potatoes by Green Giant™ Fresh. It's simple as to why - these potatoes are known in the industry as the best. They're aesthetic perfection with vivid yellow skin, and their flavor and texture is delightful. They're dense, buttery, and so fulfilling you'll have trouble saving leftovers for tomorrow.
The Klondike Brands is the exclusive marketers of Green Giant™ Fresh Potatoes. They grow in Idaho Falls, known as the "Gateway to the West" or "Gateway to Paradise." Furthermore, they support the Potandon Foundation, which provides contributions to organizations focused on helping those in need, like the Bringham Crisis Center for Women and Building Hope Today. If you're interested in learning more about the health benefits of potatoes and Klondike's brand, check out our other Parents-on-the-Go article here!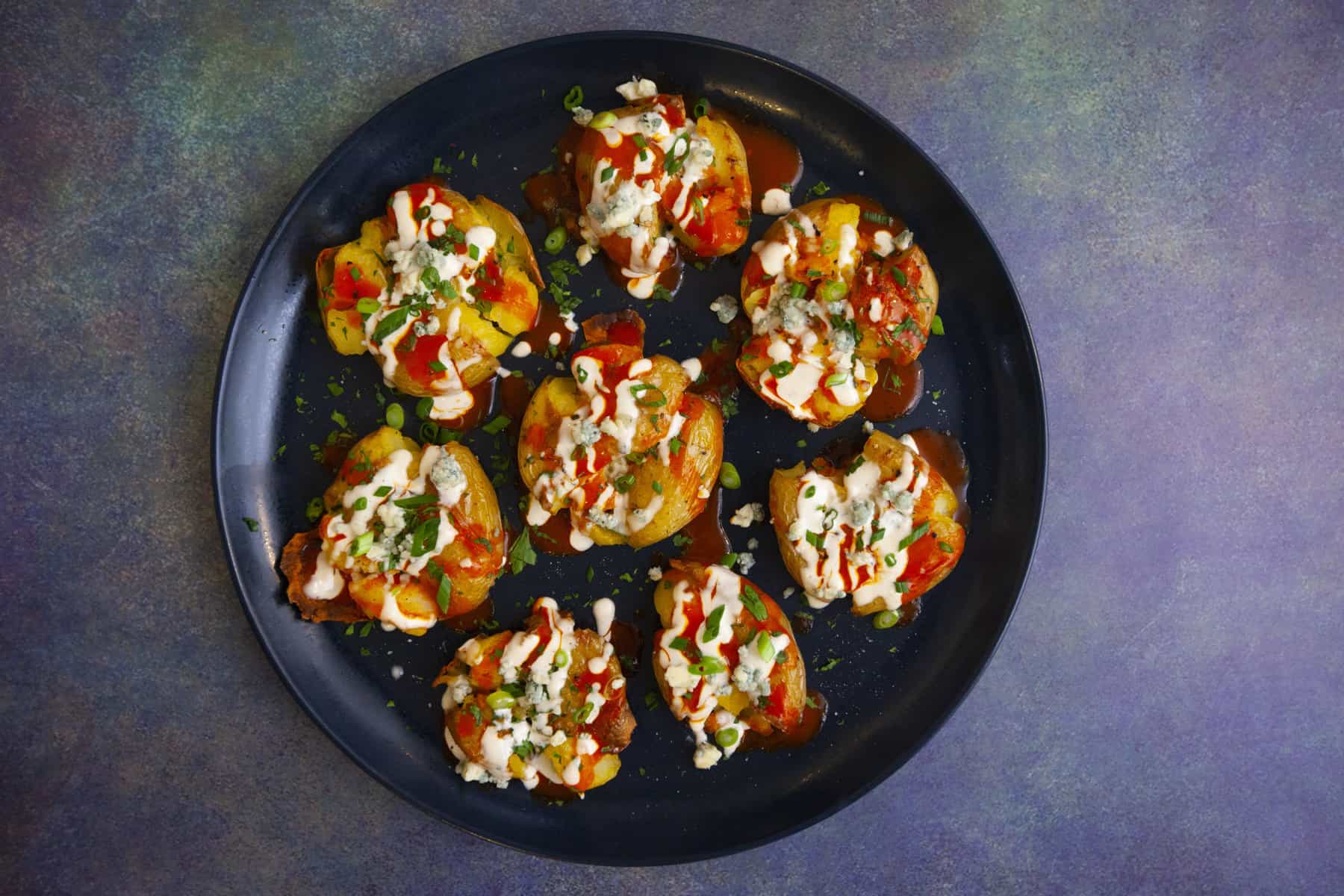 For now, let's turn our eyes back to this easy and fun recipe! After the potatoes are boiled, you get to smash them. This is a perfect opportunity to invite kids into the kitchen (and get them to do all the hard work)! It's simple, but engaging, and can even give you a happy memory to begin the new year with.
The rest is easy, just bake and dress with our suggested tasty additions! Check it out below.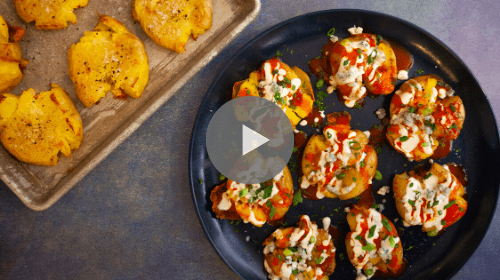 Ingredients:
2 pounds Klondike Goldust® potatoes

Pinch of sea salt

2 tablespoons extra-virgin olive oil

Freshly ground black pepper

1/4 cup favorite buffalo wing sauce

1 tablespoon crumbled gorgonzola cheese – optional

1 tablespoon creamy ranch dressing – optional

2 green onions, finely chopped

2 tablespoons chopped parsley
Directions:
Preheat oven to 425°. In a large pot, cover potatoes with water and season water with sea salt. Bring water to a boil and simmer until potatoes are tender, about 8 to 10 minutes. Drain and transfer potatoes to a rimmed baking sheet. Let sit until cool enough to handle.
Toss potatoes with olive oil. Using the bottom of a glass or cup, lightly smash each potato by gently pressing down on the potato. Season with salt and pepper. Bake until potatoes are golden and crisp, flipping halfway through, about 25 minutes.
Arrange potatoes on a platter and drizzle potatoes with wing sauce. Sprinkle with gorgonzola cheese crumbles and drizzle with ranch dressing. Garnish with chopped green onions and parsley to serve!
---