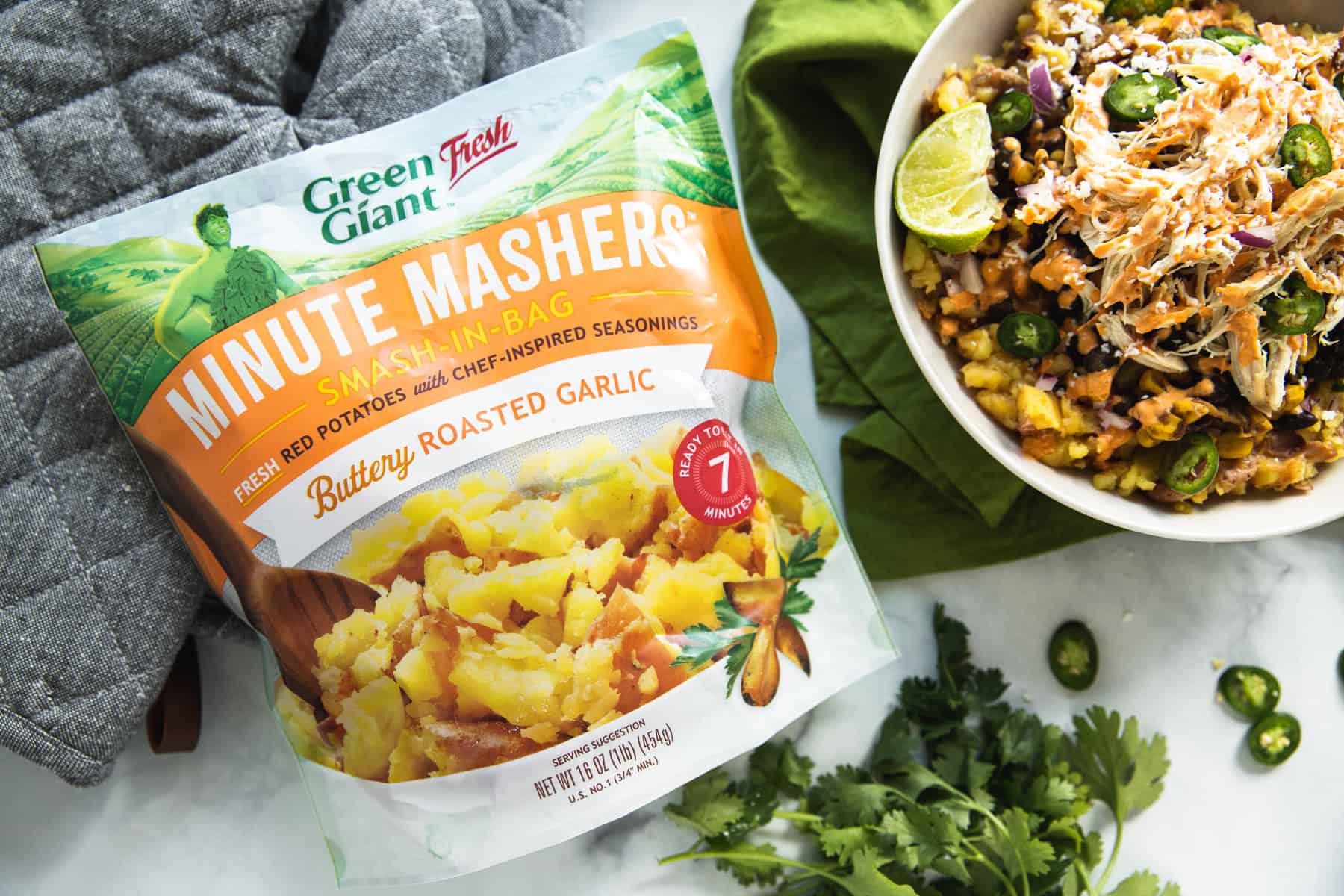 It's hard enough to complete your to-do list each day so why add to your busy schedule? With Minute Mashers™ you can have a hot, healthy, and flavorful veggie on the table in just a few minutes. But why not take that a step further and make Minute Mashers™ the base of your next meal – introducing our newest weeknight recipe creation: the Cheesy Chipotle Mashed Potato Bowl!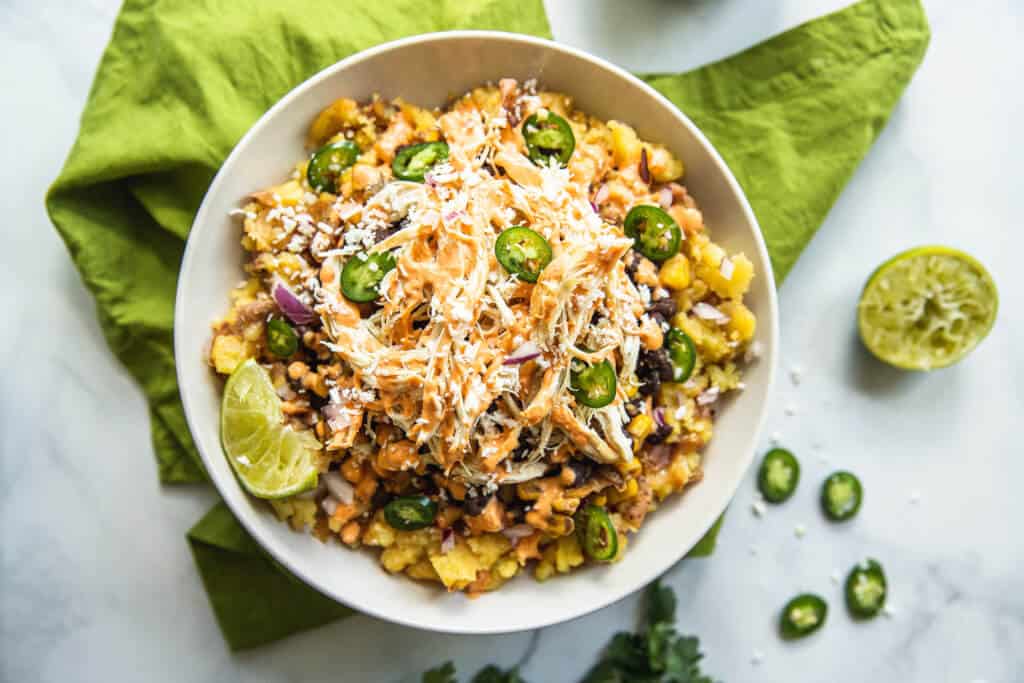 Minute Mashers™ from Green Giant™ Fresh make it easy to get dinner on the table. While your protein of choice may take just a few minutes to prepare, it's always the side dishes that take the longest. Minute Mashers™ mashed potatoes make it so easy and fast – just place the whole package in the microwave for seven minutes. Then, remove the package with oven mitts and smash and mash to your desired mashed potato texture. It's really that simple!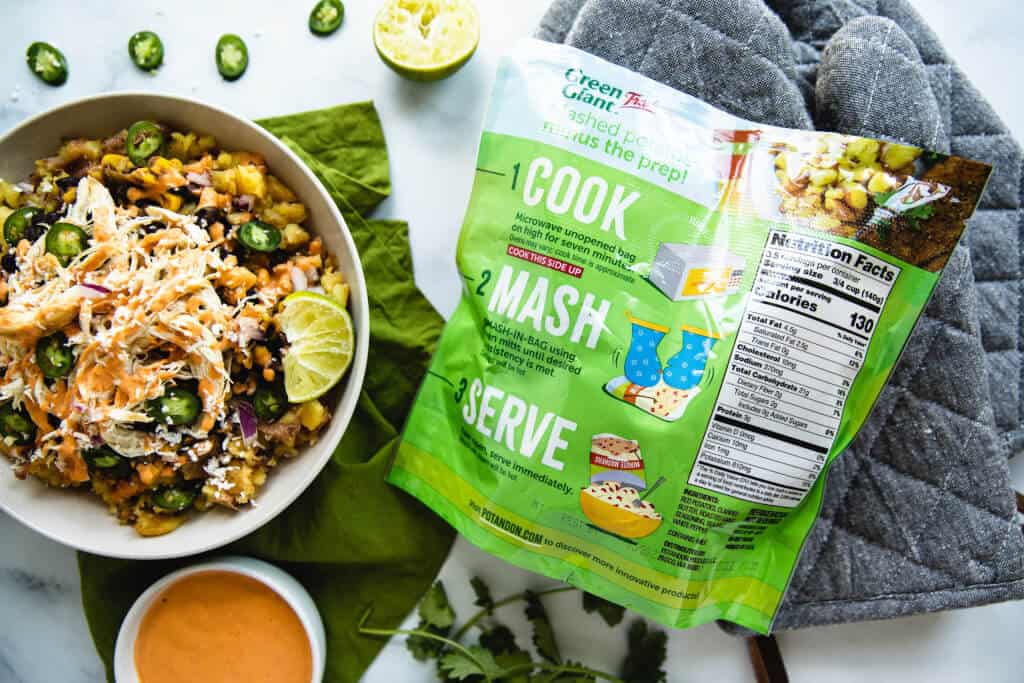 Minute Mashers™ are made with clean and simple ingredients, too. In the package are real, farm-fresh Green Giant™ Fresh potatoes, real butter, and real seasonings. Plus, when you eat potatoes you're getting a healthy dose of fiber, protein, potassium, and complex carbohydrates to energize your body and help you feel your best.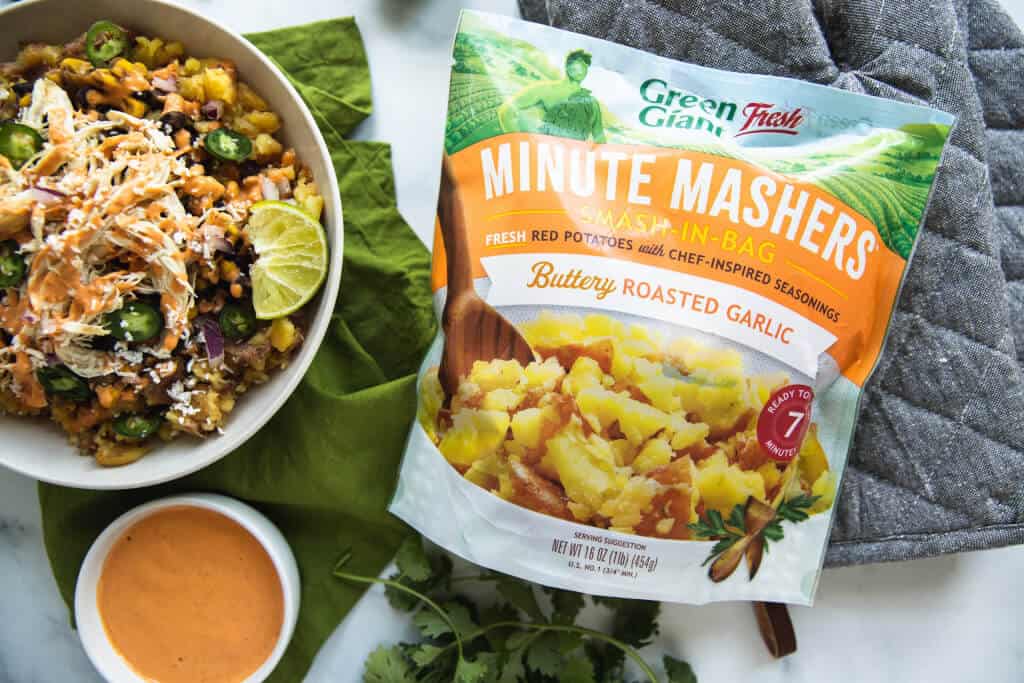 The beauty of this recipe is that it's totally customizable and substitutions are easy. By using mashed potatoes as the base of this bowl, you just addd your protein, sauce, garnish, and voila! You've got a complete meal that's not only healthy, but warming and comforting, too.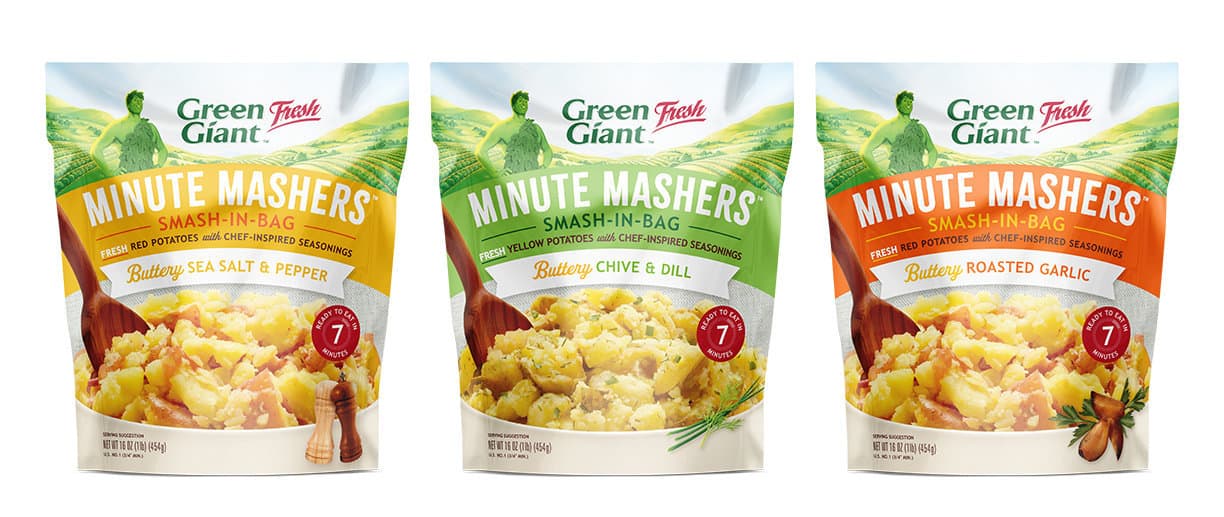 Minute Mashers™ also come in a variety of flavors including Buttery Sea Salt & Pepper, Buttery Roasted Garlic, and Buttery Chive and Dill. Which flavor are you most excited to try? Don't forget to make this recipe and try out these easy recipes using Minute Mashers™ from our friends at Green Giant™ Fresh: Chicken Piccata with Minute Mashers, Mashed Potato Flautas, Mashed Potato Muffins, and Mashed Potato Waffles!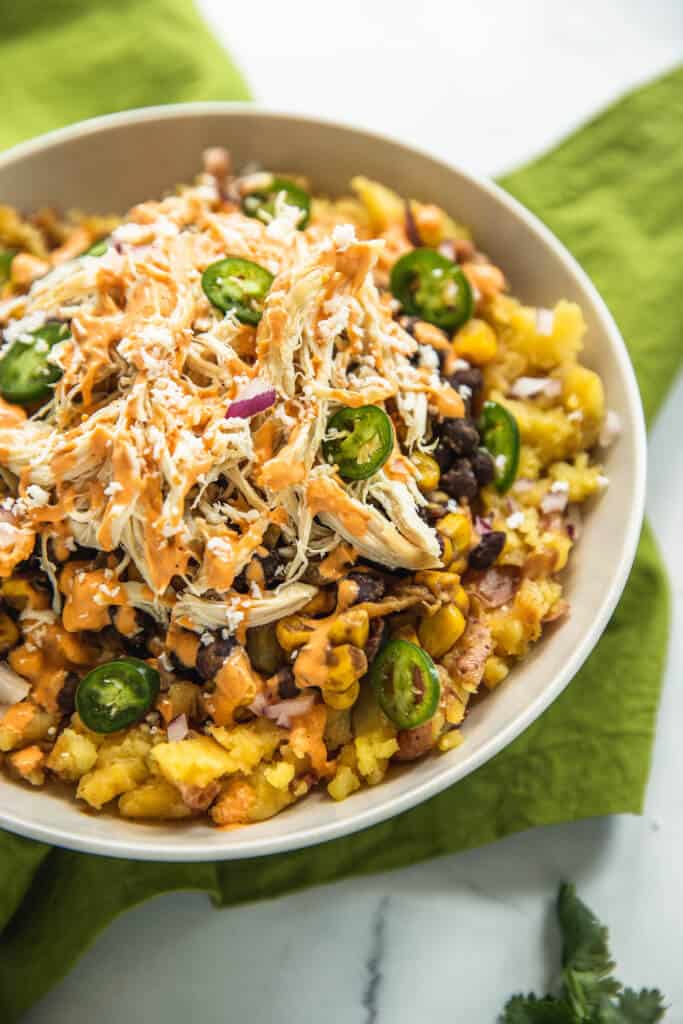 ---