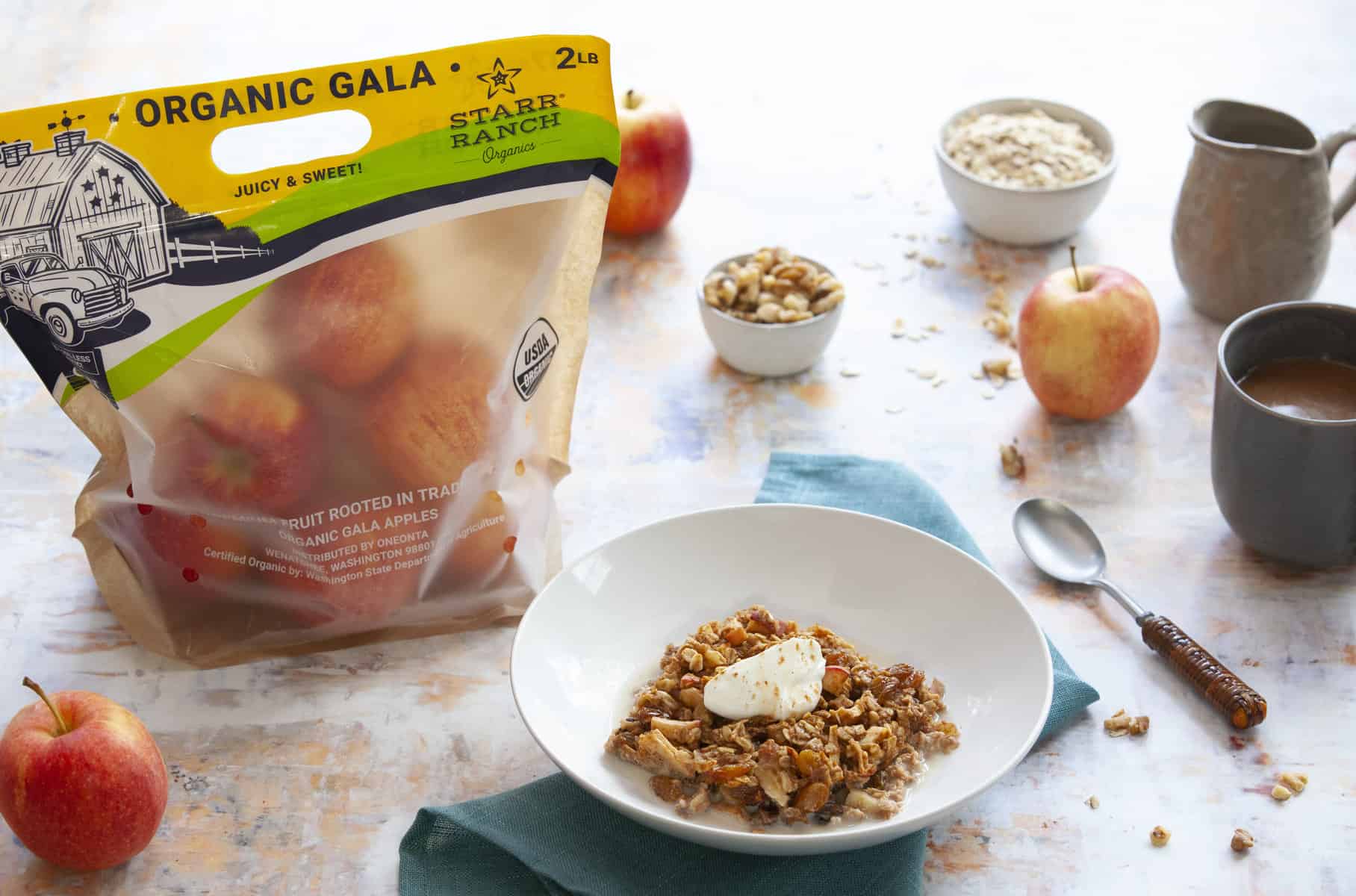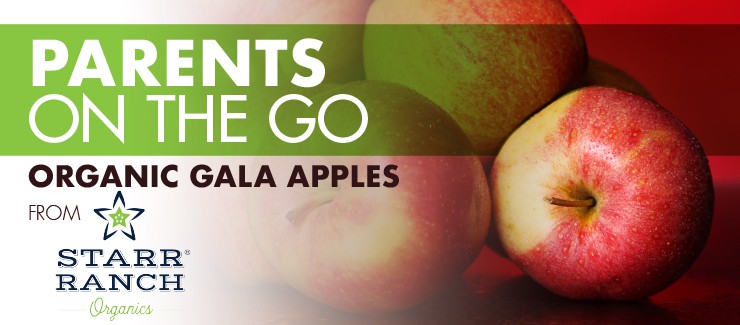 Year around the gala apple is ripe for picking. It's fragrant, juicy, and bright. It's appealing to look at too, with its bright, crisp red skin. Keep apples stocked because they're a perfect snack, and gala apples never disappoints! So when you're running out the door or packing a lunch for your kids, it's easy to just grab one to go!
They're great in salads or paired with nuts and cheese for a quick after school snack. Additionally, they're also fantastic for any cooking or baking recipes that call for the fruit! Just look at our Organic Gala Apple Baked Oatmeal breakfast recipe for Parents on the Go that your kid will probably be trying to eat for dessert too!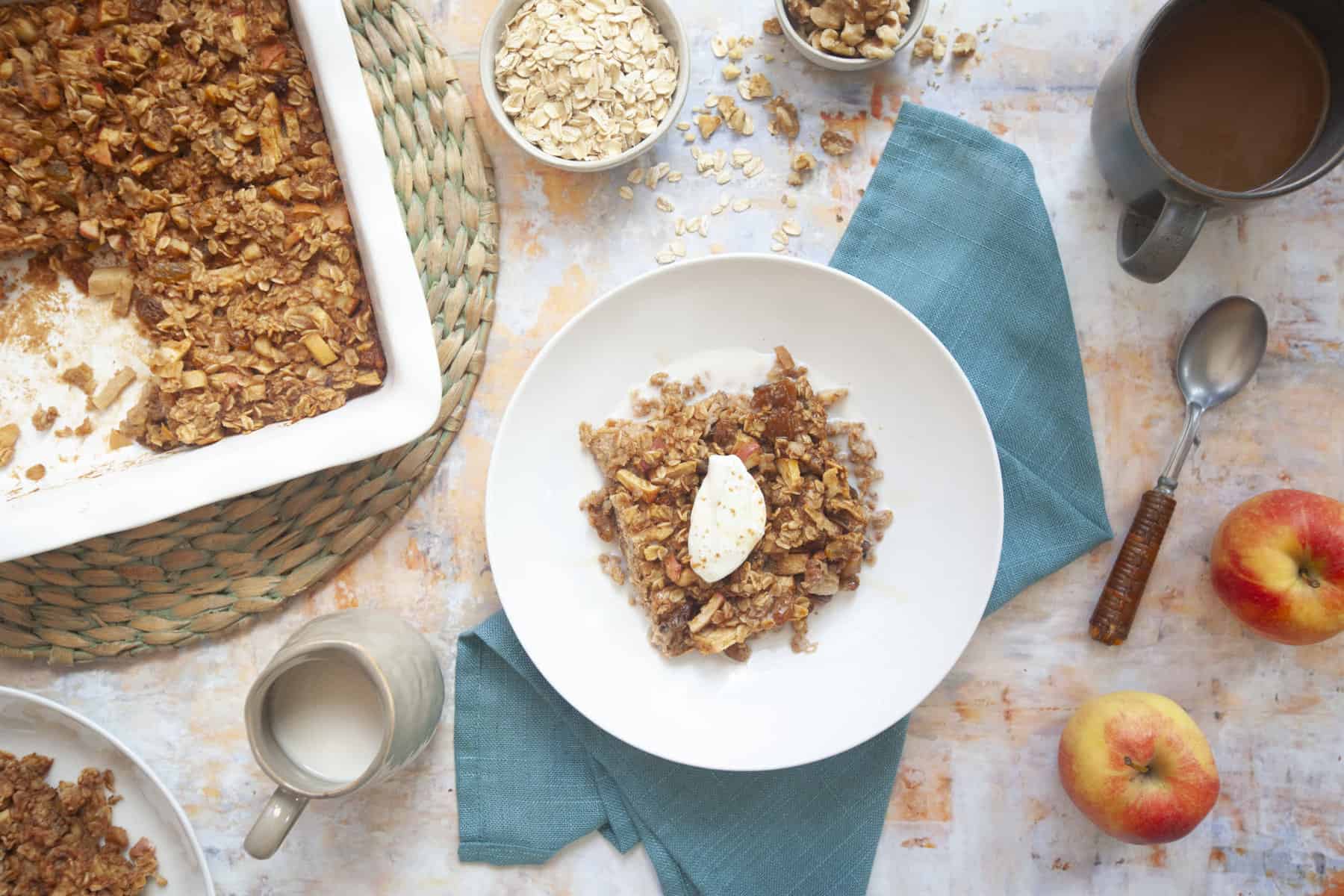 Best yet, they're good for you, unlike other snack alternatives like a bag of chips or candy bar. First of all, a large Gala apple only averages around 100 calories while providing numerous benefits to your family. Let's break it down:
Fiber: Containing around 5 grams of fiber, gala apples help you feel full longer which keeps you from unnecessary snacking. It also regulates your digestion while supporting healthy cholesterol and blood sugar levels.
Sugar: Apples contain natural, not processed, sugar, which provides a great dose of energy. So, if your kid has any after school activities, we suggest a fruit rather than an energy bar! And, it's a much better alternative to things like soda, candy, or processed snacks.
Vitamins: With about 10 mg of Vitamin C, apples help support your immune system as well as produce collagen to keep your skin healthy.
Carbohydrates: It's recommended that most of your calories should come from fruits, vegetables, and grains and carbs should make up about 65 percent of that. Apples are a great choice to maintain energy levels and keep a balanced diet!
Fat: Gala apples contain less than 1 gram of fat!
When choosing your apples, you want to pick the best quality in order to reap the most nutritional benefit. We proudly endorse Starr Ranch® as our choice for apple providers! It's simple, really - Starr Ranch is unmatched in their levels of care and attention to their orchards. Starr Ranch began in 1934, founded in the heart of Washington's apple country. The founder, Paul "Tommy" Thomas, specifically wanted a business that would "grow and nurture," not produce and monetize.
To this day, Starr Ranch follows Tommy's vision, which has resulted in premium produce. They're proud leaders in sustainable farming by using non-invasive farming practices in order to maintain the ecosystem their orchards thrive in. Starr Ranch's trees yield more fruit and thrive much longer than other orchards, proving their careful hands-on approach as the best method.
Finally, another reason we love Starr Ranch is their commitment to giving back. In addition to their sustainable orchards, they also have green packing facilities. Their goal is to leave the earth cleaner than they found it! So, when cultivating your grocery list, we suggest adding Starr Ranch Gala apples for you and your kids snacking, backing, and cooking needs!
---