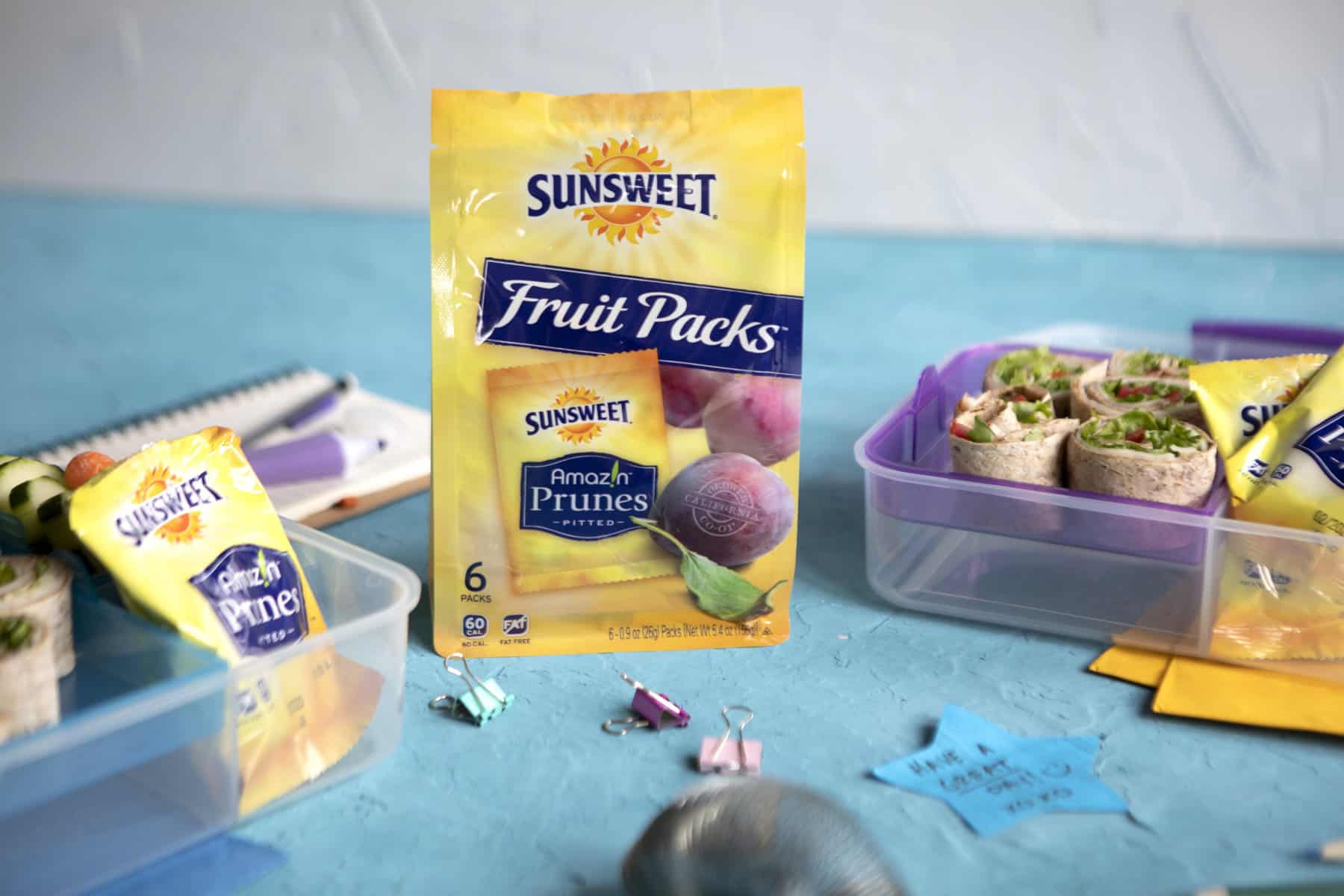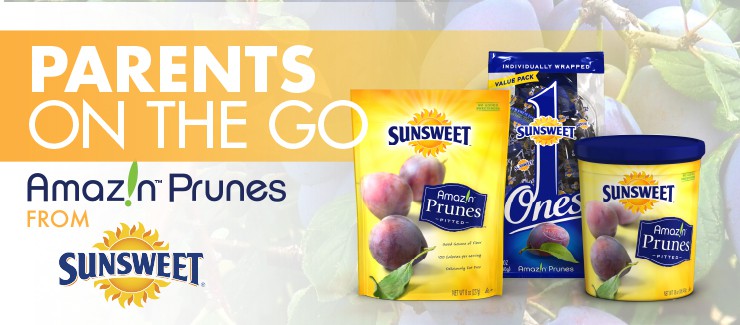 It can be hard to find lunch inspiration in the midst of the back to school hustle and bustle. Between packing lunches and dropping the kids off, the go, go, go can make it difficult to choose nutritious meals and snacks. Sunsweet® wants to help parents provide more convenient one-bite snacks that compliment healthy lunches. Their sweet and delicious Amaz!n Prunes pack a nutritious energy boost in every bite and they are now available in individualized snack packs. Choosing Amaz!n Prune Fruit Packs is a perfect snack solution for promoting healthy lunch habits and helps on-the-go parents by cutting lunch packaging and clean up time—save that snack container for another day!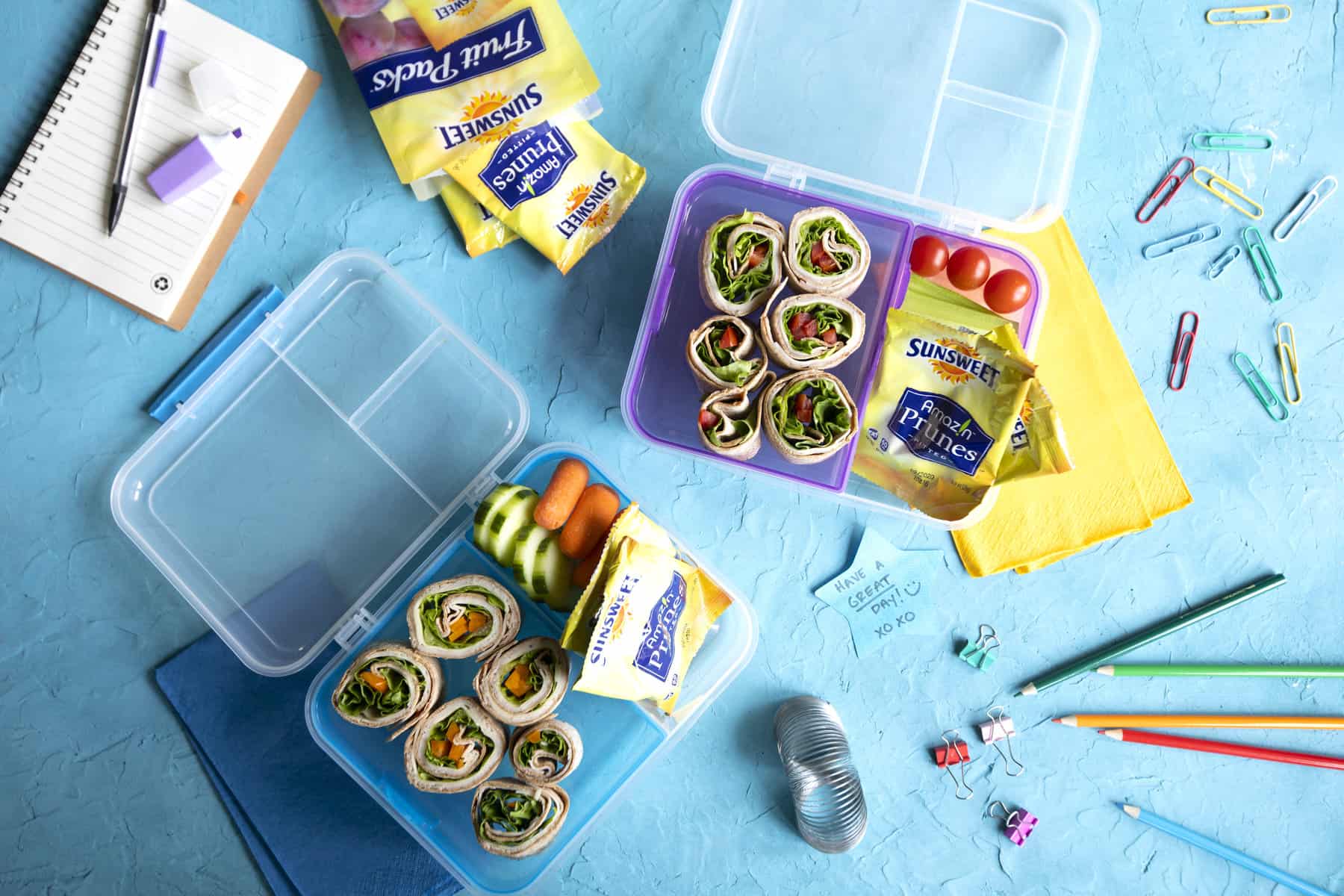 With only 60 calories these healthy and satisfying snacks are great for that on the go lifestyle. They are made with 100% real fruit and no added sugar. Each pouch contains 6 (0.9 oz.) Fruit Packs and are also available in Apricots and Dates. Prunes make for a sweet and satisfying snack that pairs well with most lunch meals. More importantly, they are a super nutritious addition to your child's diet.
Here are a few key benefits:
Bone Health: Prunes are a source of potassium, which helps increase bone mineral density while reducing bone breakdown.

Heart Health: Prunes are low in both sodium and fat, and contain 3 grams of dietary fiber in every serving. A high intake of dietary fiber has been associated with a lower risk of heart disease.

Digestive Health: The sorbiton content in prunes, along with a unique combination of nutrients, helps the body regulate digestion.
For more key benefits, click on our A-Z Food Guide.
Aside from boasting 100 years of providing high quality and delicious prunes, Sunsweet® also extends their commitment to a green future. So far, they return 80% of the water they use to city water supply after treatment and use 100% of prune by-product for livestock feed or alternative energy generation, among other significant waste-reducing efforts.
Sunsweet®, comprised of 300 plus farms, is carefully harvesting succulent sweet prunes using the fertile growing region of San Joaquin Valley in California, which allows for constant sunlight during the growing season and aids the nutritional development of the fruit. Their plums are dried quickly after harvest with ten strategically located fruit dryers throughout the growing region. This way, they minimize the time and distance needed to transport the ripe yet delicate plums. Your kids will definitely taste the difference!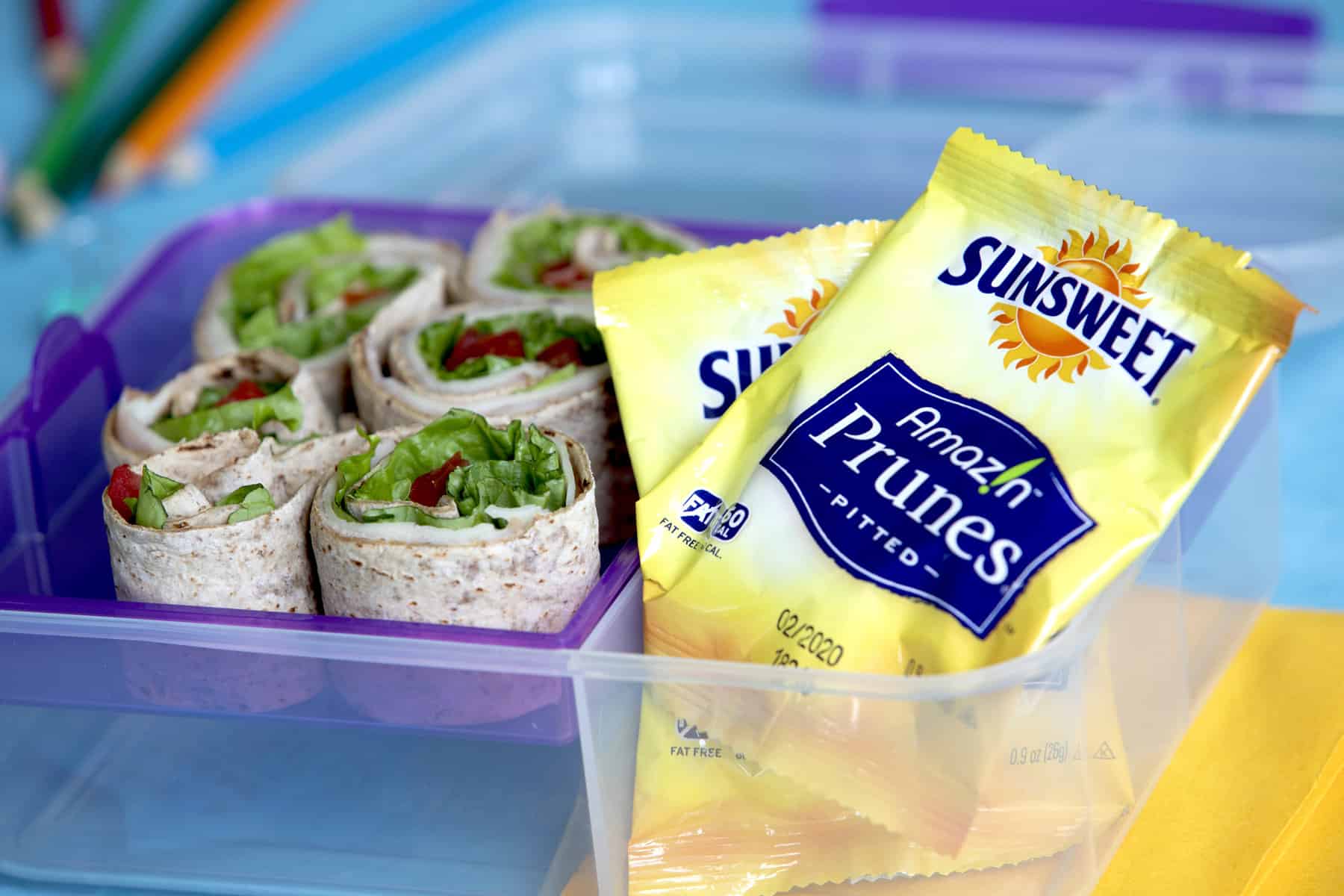 It's honestly no wonder Sunsweet® is dubbed the prune "the feel good fruit." Check out our Back-to-School Lunchbox ideas inspired by Sunsweet® Amaz!n Prune Fruit Packs to find out just how "feel good" it is to snack the Sunsweet® way.
---