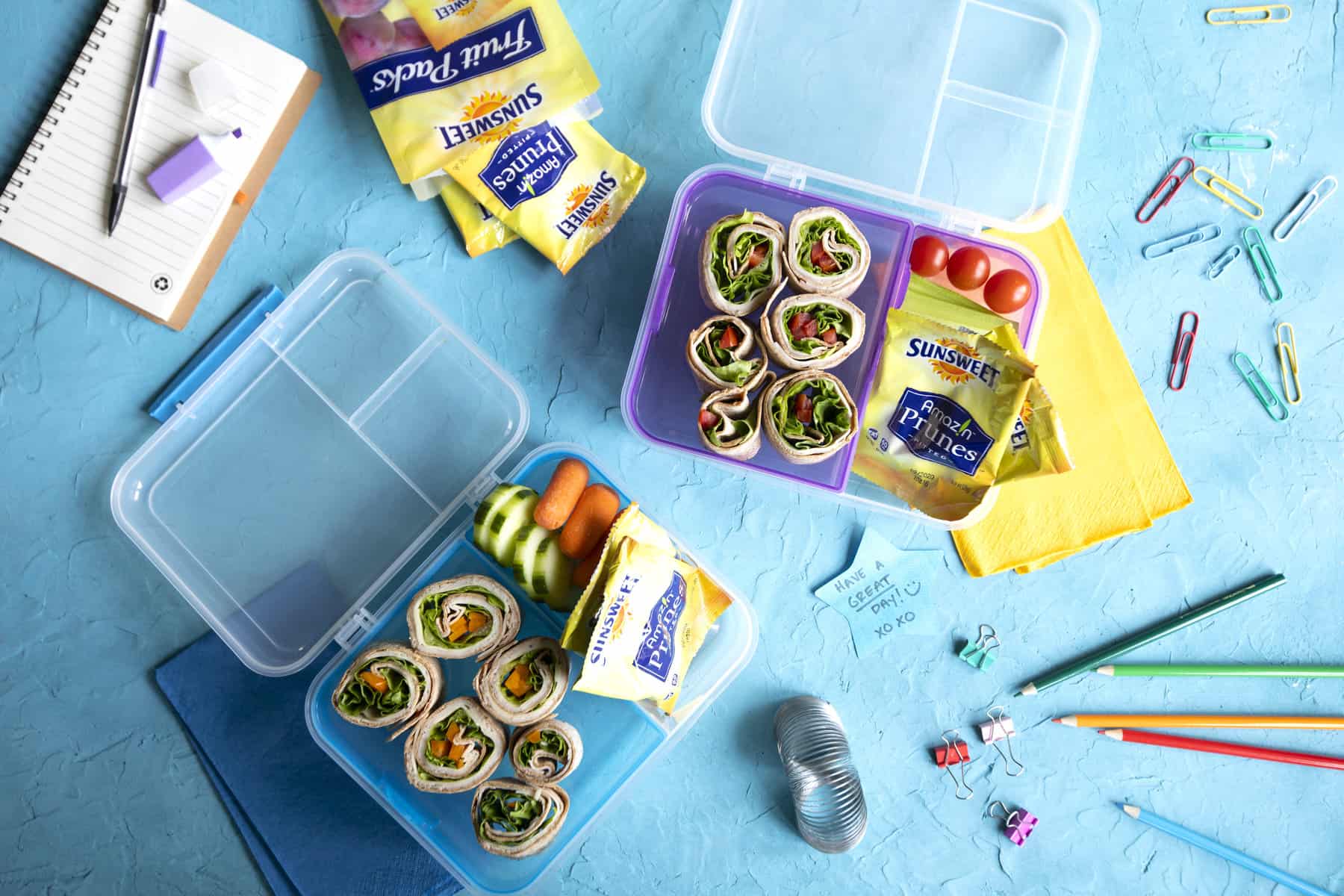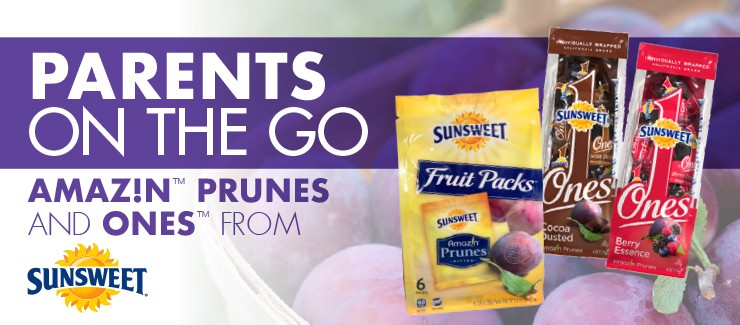 Somewhere between your Zoom calls, keeping track of school work, and chugging your now cold cup of coffee, you try to find the time to eat something. Reaching for a ready-to-eat snack can be much easier than throwing something together in a pinch, but there's a downfall to many of those pre-packaged snacks – they're full of sugar and empty calories! Result? You're still left hungry and unsatisfied and in no way any healthier.
The same thing applies to the kiddos, too! Sugar-filled granola bars, highly processed crackers or cookies, and those "fruit" rolls aren't exactly the brain food kids need to get through the school day. We know you're looking for convenience, but you really pay for it when it comes to you and your family's health!
That's why we're excited to introducing you to The Feel Good Fruit™ from our friends at Sunsweet® – Amaz!n™ Prunes! These chewy and sweet dried plums are a delicious, convenient snack that helps you and your family eat right. There's something for everyone when it comes to these delicious snacks – just take a look at the different Amaz!n™ Prune varieties here.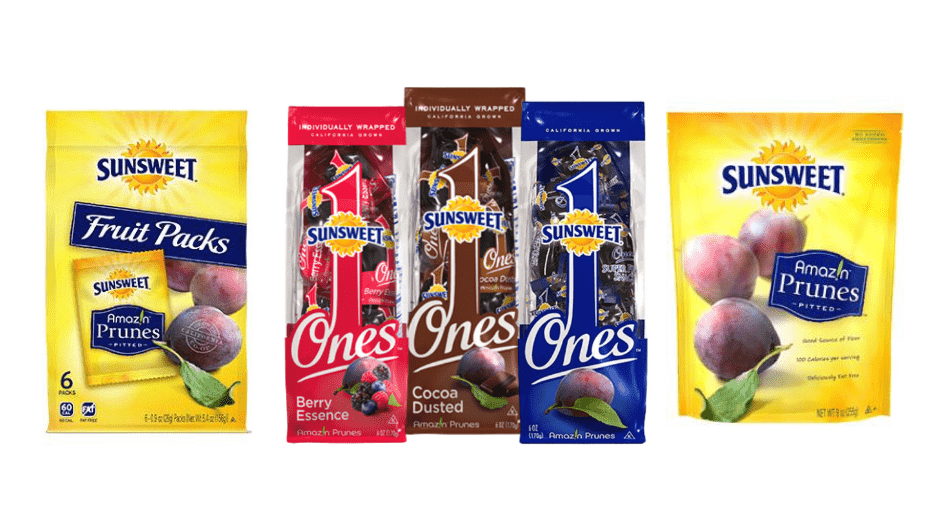 Slip them into your bag on your way out the door, keep some in your desk, and pack some into the little ones' lunchboxes or snack drawer. Have plenty of these go-to healthy snacks on hand and to help get you through these crazy days!
Speaking of little ones, we are loving the new flavors of Ones™ individually-wrapped prunes: Berry Essence and Cocoa Dusted. You'll love these little bites of deliciousness, and with no added sugar! These are the perfect bite-sized treats when you're craving something sweet. Even better? They're only a 100-calorie snack, plus they're also sweet and sticky, easily replacing cookies or candy that will just leave you wanting more and depleted.
On top of that, all Amaz!n™ Prunes contain so many health benefits – including protein, potassium, fiber, vitamin A, calcium, iron, antioxidants, and so much more! Plus, they're fat free and gluten free, too!
Here are some specific and important health benefits to benefit yourself (and family) when serving Sunsweet's Prunes:
Introducing more minerals and vitamins into their diet (while they're getting a yummy treat!)
Providing antioxidants, which reduce inflammation and protects your cells from damage
Regulate blood sugar, lowering the risk of diabetes
Promote bone health by preventing bone loss and even potentially reversing bone loss that has already occurred
Help develop muscle with the mineral boron (really great for kids in activities or sports!)
Benefit heart health by lowering high blood pressure and cholesterol, reducing heart disease, heart attack, and stroke
Improve overall digestion by preventing things like hemorrhoids and constipation
Helps naturally treat anemia, which can cause shortness of breath, irritability, and fatigue
Aid your vision through the additional vitamin A
Want a bit more trivia? Sunsweet has been perfecting their practices for over 100 years, and they are the only ones who care to perfect their pitting process to preserve the tastiest part of the prune! This way you will get more sweet flavor and nutrients. Take a look at all the different ways you can enjoy delicious prunes in our recipe article here. Trust us, it's delicious!
---