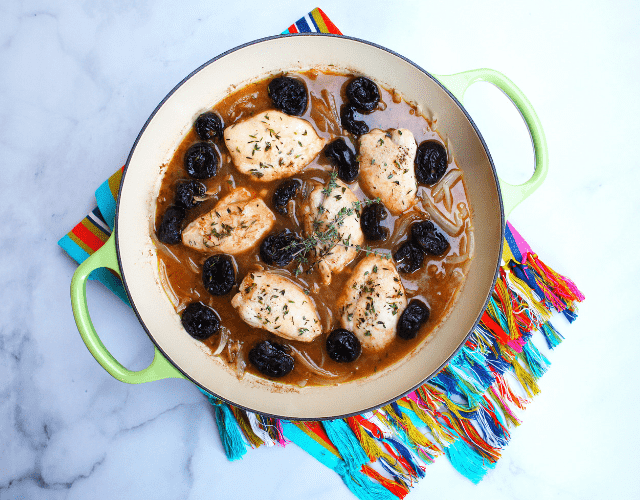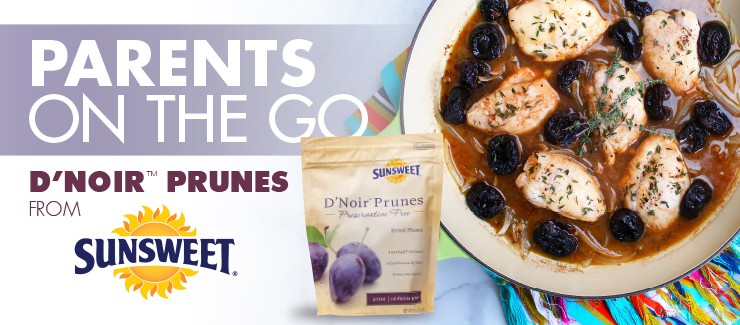 Between school and work and everything else, we know it's hard to dedicate time to preparing dinner. And when you care about what you feed your family, it's even harder, because you're aware just how bad that dollar menu and those tv dinners are. That's why Farm Star Living loves bringing you easy meals that incorporate nutritious, natural ingredients from trustworthy farms.
Even on the exhausting days, this twenty-minute recipe promises to bring a reprieve in the form of taste and value. You and your family can enjoy the sweetness of the prunes perfectly complementing beautiful braised chicken, all while feeling good that you're providing important minerals and vitamins they need!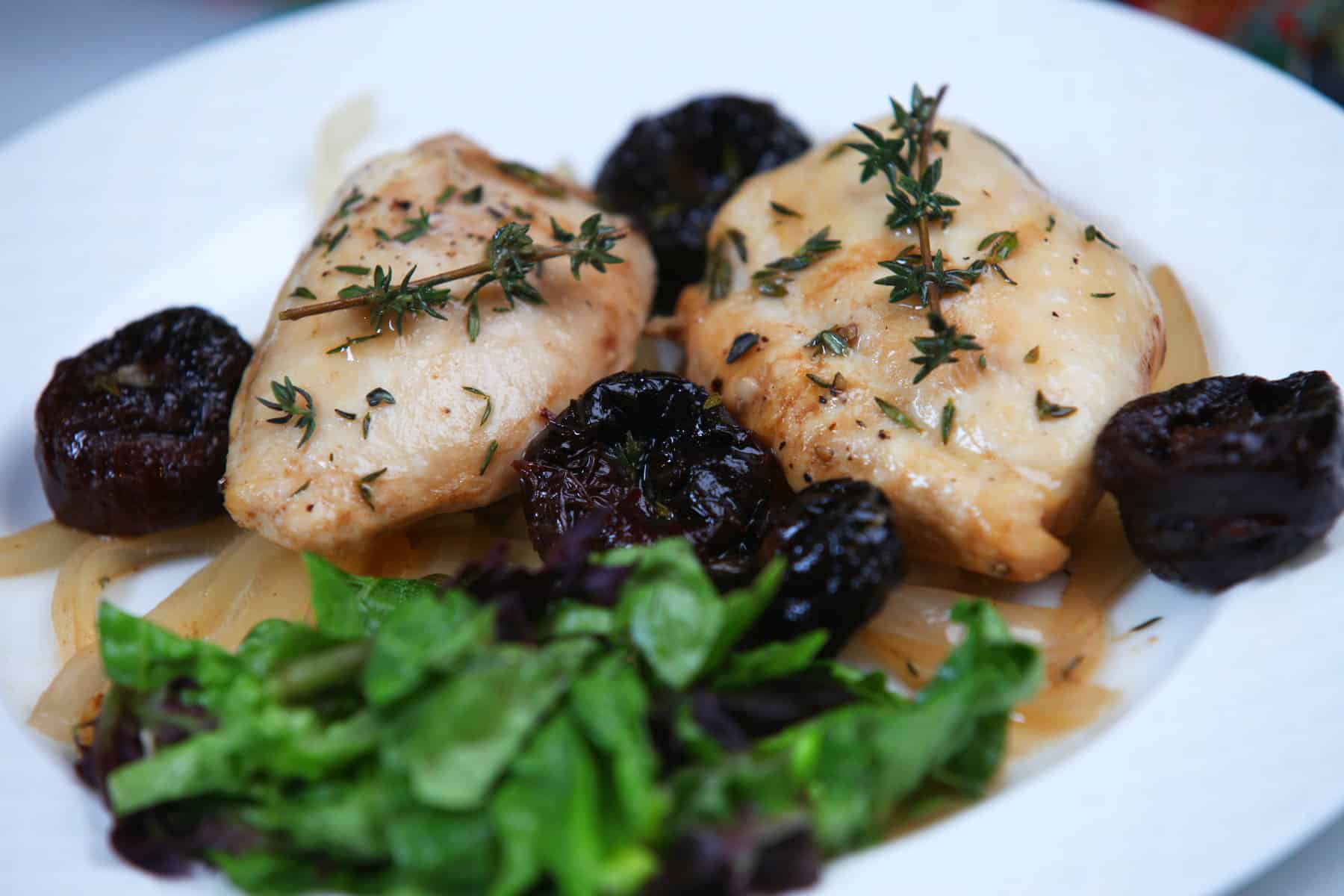 This recipe includes onion and garlic, also well known for their health properties, too. Onions provide just that tinge of spicy flavor and too many health benefits to list. For one, they barely add any calories to the dish but contribute things like vitamin C, B, B9, B6, potassium, and fiber. They also have cancer-fighting compounds, help heart health, and have antibacterial properties.
The garlic mixes a bold flavor with a sweet hint, while containing compounds with potent health properties. With barely any calories, you're receiving manganese, vitamins B6 and C, selenium, fiber, calcium, copper, iron, and so much more!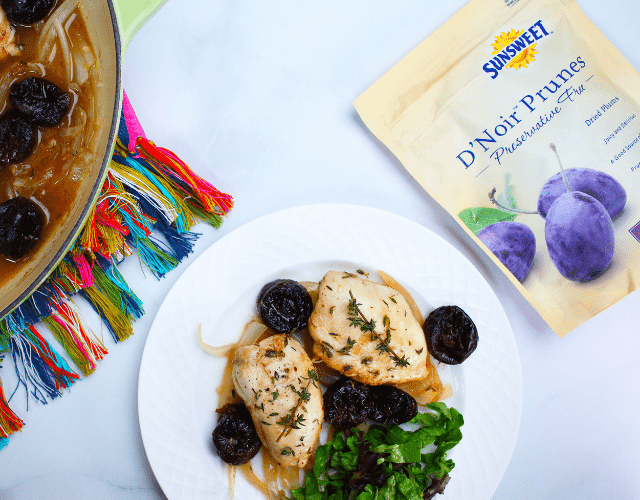 The real all-star of this dish through is the D'Noir prunes. These bring everything together with their moist, tender flavor that turns this meal into a delectable treat after a long day. With absolutely no preservatives (or fat or gluten), they're jam-packed with antioxidants, minerals, and vitamins. One serving of these bad boys is just 100 calories, and you're adding potassium, fiber, protein, iron, calcium, vitamins A, and C, and so much more.
Prunes help digestion and bladder issues, build bone and muscle health, lower cholesterol, blood pressure, and sugar levels, and protect against colon cancer. You're also aiding in your family's vision health, heart benefits, and they're even great for hair and skin! The iron and vitamins B and C promote hair growth and delay the formation of wrinkles.
For more reasons why we're crazy about Sunsweet's D'Noir prunes, check out our Health Benefits article!
We recommend Sunsweet® for your prune of choice, because they're dedicated to creating the best product for the consumer as well as keeping the environment healthy. They've dedicated over 100 years to their farms, and they definitely have the Farm Star Living seal of approval!
There's no need to "sneak" in your healthy additions with this dish - your family will be requesting it!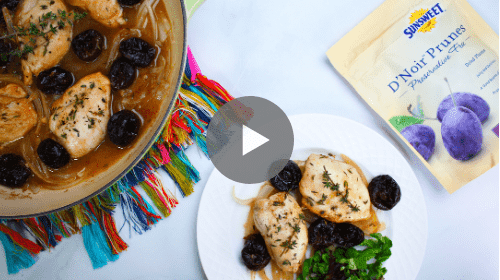 Ingredients:
2 tablespoons extra-virgin olive oil
8 skinless boneless chicken thighs
1/2 teaspoon kosher salt
fresh ground black pepper
1 large onion; sliced
2 cloves garlic; chopped
1 cup low sodium chicken stock
1 cup pitted prunes
2 tablespoons lemon juice
1 tablespoon honey
1 tablespoon fresh thyme; chopped
1 tablespoon aged balsamic vinegar
Directions:
Sprinkle chicken with salt and pepper.
Heat oil in heavy large skillet over medium-high heat.
Sear chicken thighs on medium-high heat until just cooked through, about 3-4 minutes per side. Transfer chicken to plate!
In the same hot skillet, add onion and garlic and sautй until soft.
Whisk in chicken stock and cumin. Then, return chicken to pan and baste with sauce. Add prunes, lemon juice, honey, fresh thyme and balsamic vinegar.
Cover and simmer on low 15 minutes.
Remove chicken and transfer to serving dish. Season with salt and pepper to taste.
Spoon sauce and prunes over chicken and garnish with fresh herbs!
---