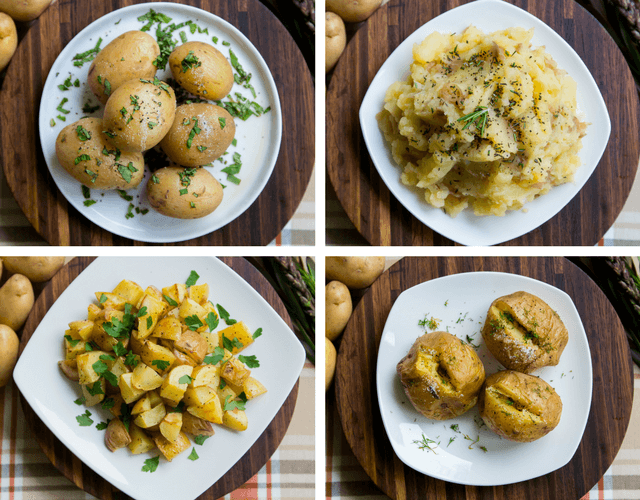 Good News: You don't have to obsess over carb counting! Naturally occurring carbohydrates help to fuel our bodies with necessary vitamins and minerals. However, it is recommended that you try to limit your daily intake.
Better News: The new CarbSmart™ Yellow Potatoes from Green Giant™ Fresh have 55% less carbs than rice or pasta. That's correct! These creamy and buttery potatoes have less carbs than a cup of blueberries, a medium banana or 1/2 cup of granola. Moreover, they contain 27% less carbs than standard potatoes. Step aside meat, these potatoes are the main feature for your upcoming dish!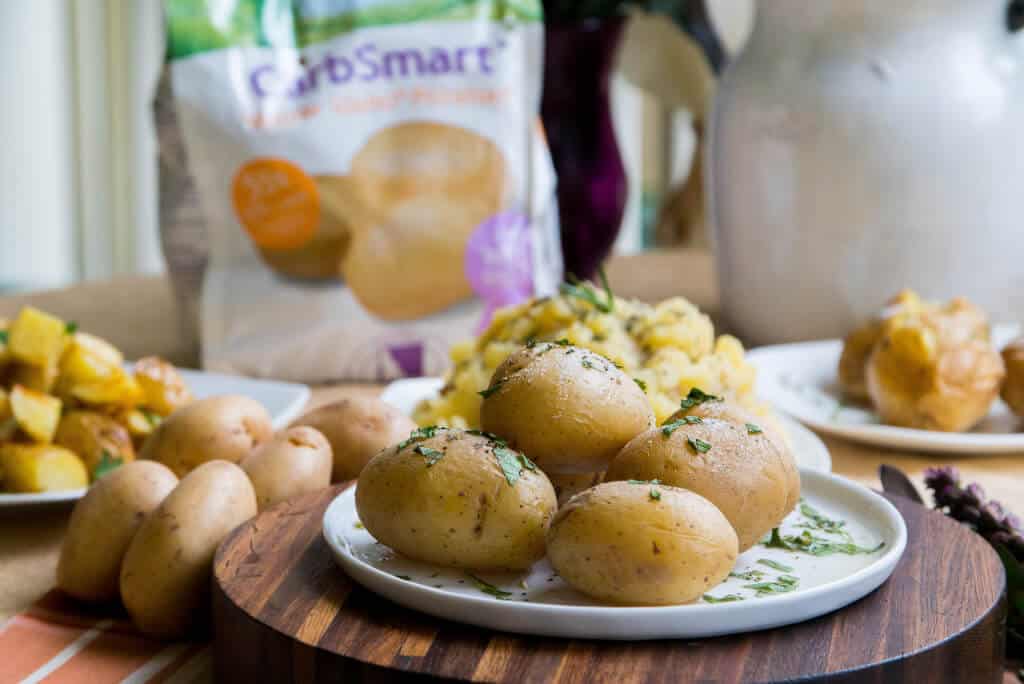 In addition to having less carbohydrates, Green Giant™ Fresh CarbSmart™ Yellow Potatoes and yellow potatoes, in general, have several health benefits that may come as a surprise!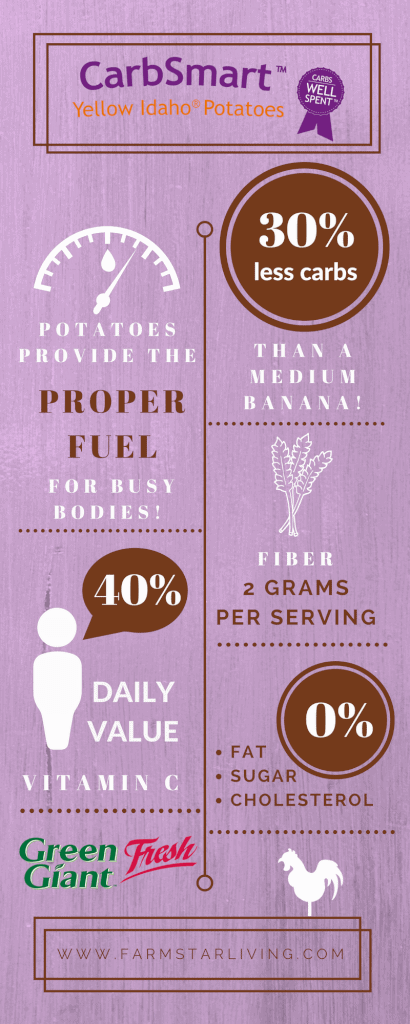 Many times, potatoes become the victim of the deep fryer in the form of potato chips and french fries. Many recipes call for extra salt, butter, cream and, while we encourage you to indulge every now and then, these ingredients are many times unnecessary. Keep in mind that in order to preserve the nutritional value of your farm-fresh foods, they must be prepared in a healthy way. We've come up with four delicious ways to prepare healthy CarbSmart™ Potatoes to help you on your journey to an even better YOU!
Now, let's get to mashing, baking, roasting, and steaming! See how we made it: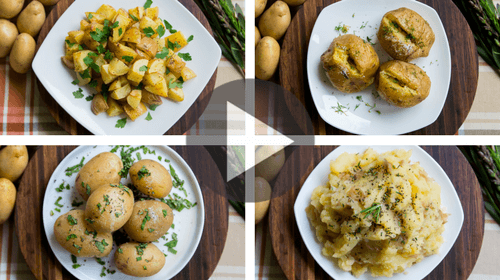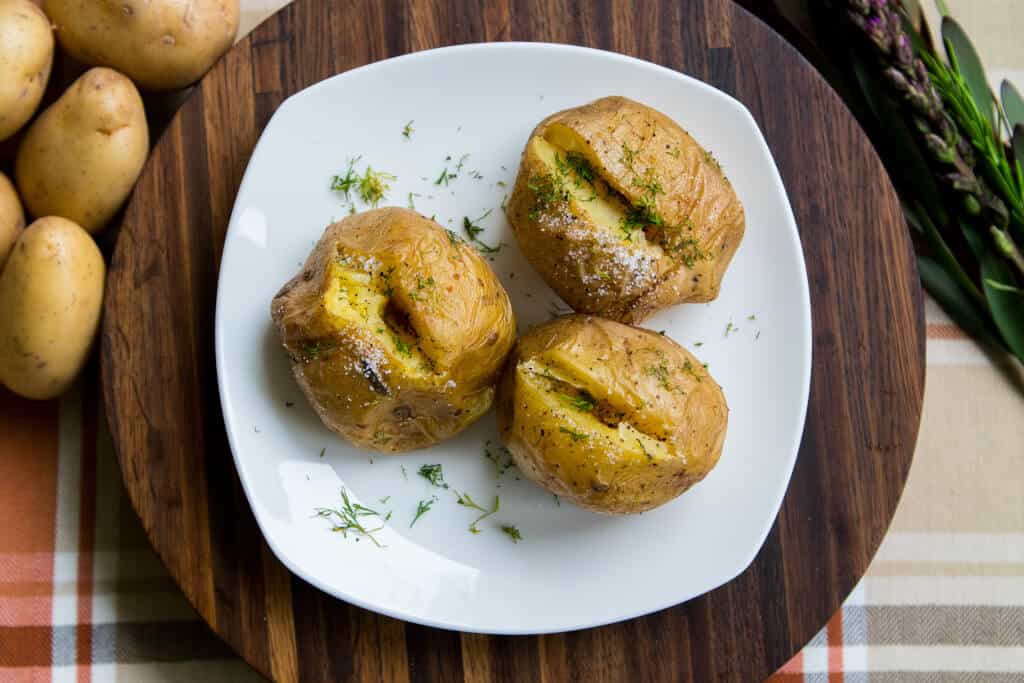 Healthy Baked CarbSmart™ Potato
INGREDIENTS:
DIRECTIONS:
Heat oven to 350 and r

inse CarbSmart™ Potatoes.

Poke holes all over potato (at least 8-10 times).

Place on baking sheet and lightly coat with olive oil and add a sprinkle of salt.

Place potatoes directly on the oven rack with aluminum foil or baking sheet on rack below potatoes to catch any drippings.

Bake 45 minutes - 1 hour. Potatoes should feel crispy on the outside and fork tender on the inside.
TIP: The more potatoes you bake at a time, you will need to increase baking times by 10 - 15 minutes.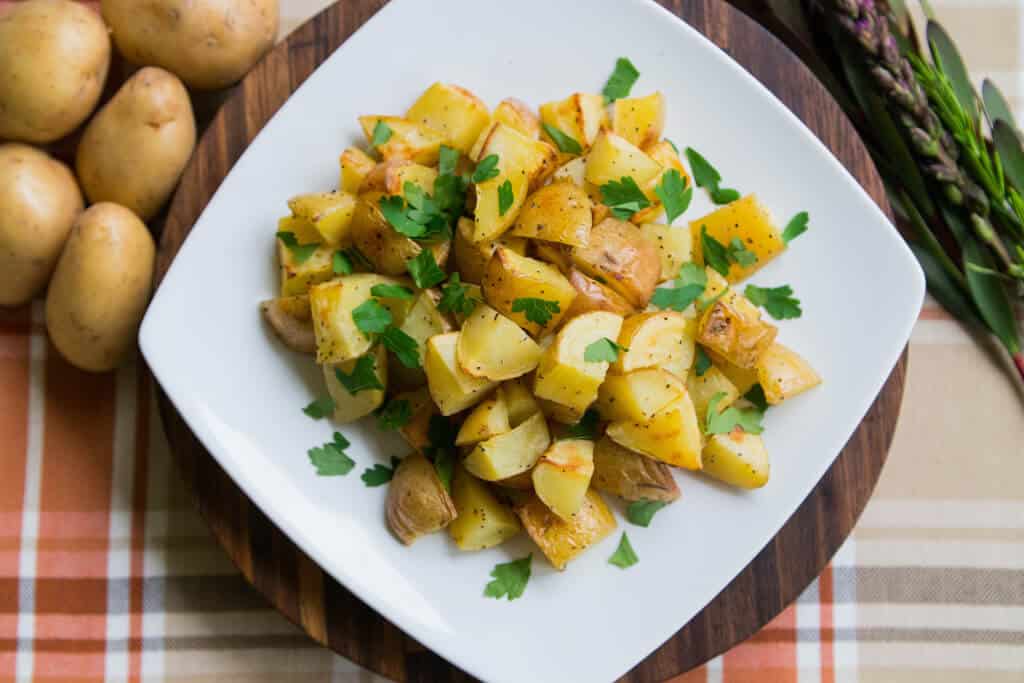 Healthy Roasted CarbSmart™ Potatoes
INGREDIENTS:
DIRECTIONS:
Heat oven to 450.

Rinse potatoes and cube.

Add potatoes to a baking sheet and to with olive oil, and garlic. Roast in the oven for 20 - 40 minutes (depending on how crispy you prefer your potatoes).
TIP: Toss potatoes a couple of times wile roasting for an even cook.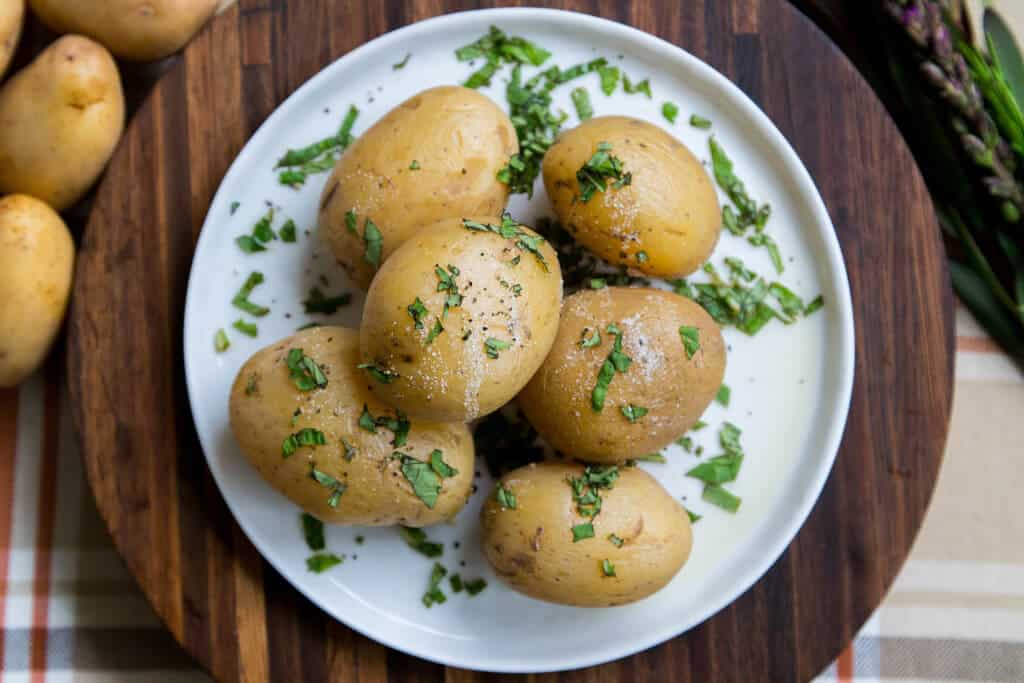 Healthy Steamed CarbSmart™ Potatoes
INGREDIENTS:
DIRECTIONS:
Rinse Potatoes.

Add 4 cups of water to a medium / large pot with a steaming basket. Add whole potatoes and steam for 10-20 minutes. Be careful to keep an eye on your water level - if water levels decrease too much, just add a little more to the pot so it doesn't burn.

Check potatoes to be sure they are fully cooked and knife-tender.

Transfer potatoes to a bowl and serve hot.
TIP: Once your potatoes are fully cooked, add a drizzle of olive oil, lemon juice, and sprinkle of fresh herbs of your choice. Simple!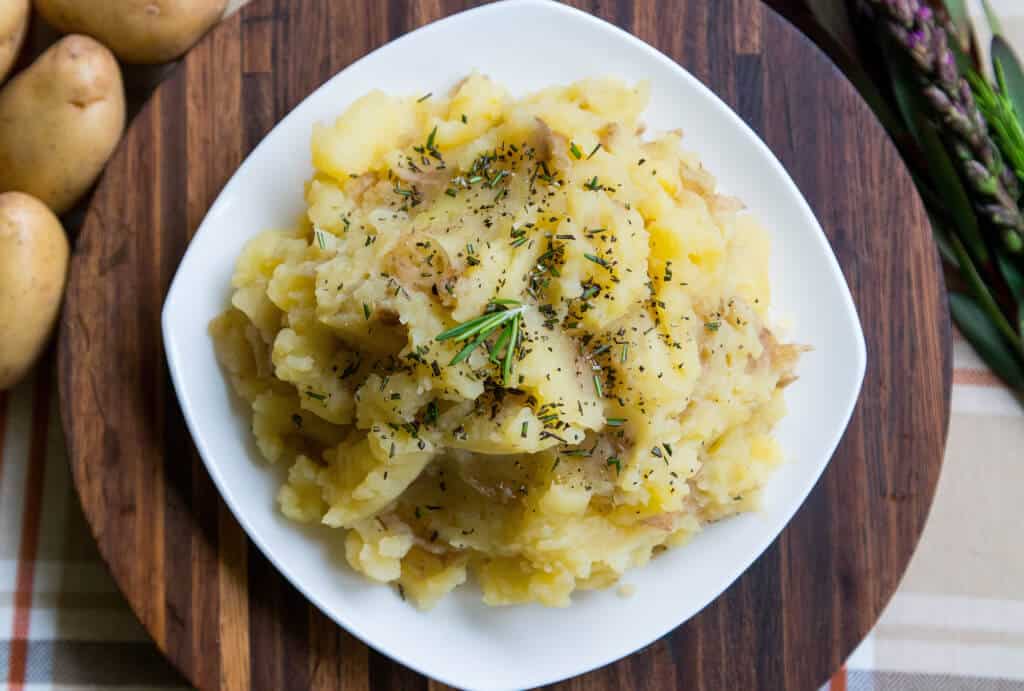 Healthy Mashed CarbSmart™ Potatoes
INGREDIENTS:
DIRECTIONS:
Rinse CarbSmart™ Potatoes and cut into large cubes.

To a large pot, add potatoes and cover with water. Boil potatoes until fork-tender and drain.

In the same pot, combine potatoes and vegetable broth one cup at a time, and mash.

Taste potatoes and add salt & pepper as necessary.
TIP: Brighten up your potatoes with ingredients like garlic or fresh herbs.

---