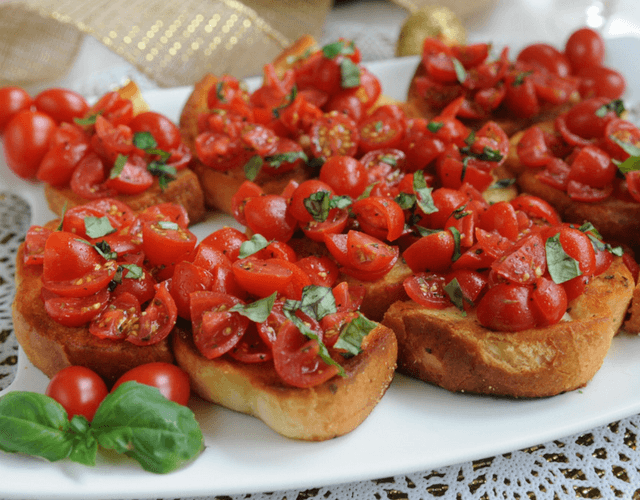 Ah the holidays! It's the best time of year to spend meaningful time with loved ones. Of course, a great way to spend time with friends, family, neighbors, and coworkers is to gather every one around the table for a delicious meal!
This recipe is great for sharing with them all – plus, even the kids can help with this recipe! (If we're lucky, right?)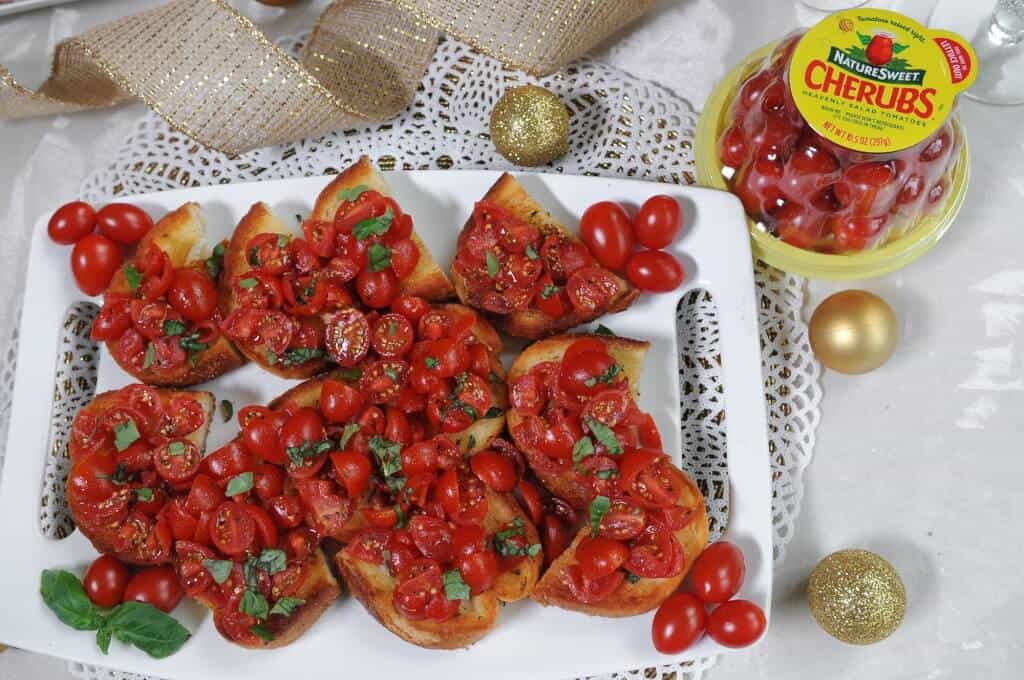 It all starts with the #1 selling small tomato in the world: Cherubs® tomatoes from NatureSweet®.
We love how NatureSweet® tomatoes are grown in state-of-the-art greenhouses and available all year round – even in the harshest winters! Plus, they are always fresh, healthy, and non-gmo tomatoes. Their farms and greenhouses use much less water than traditional farming methods, because they use coconut husks instead of soil, which requires less water. And, we are happy to note that NatureSweet® also pollinates their tomato plants the old-fashioned way, with bumble bees!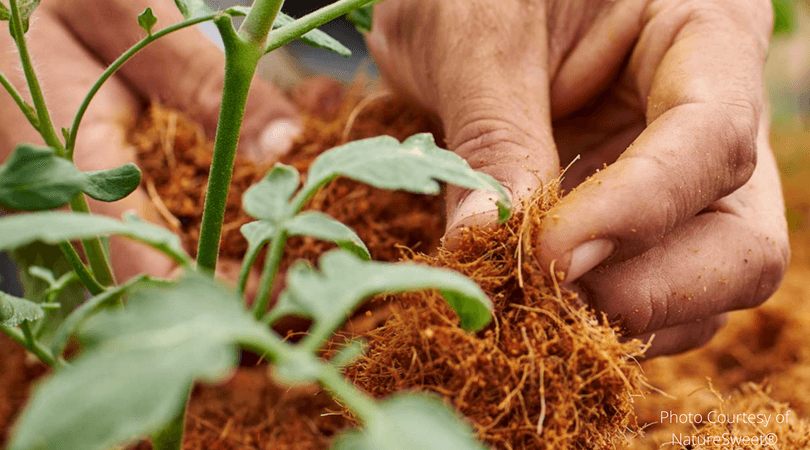 Now let's get started!
Watch this video to see how easy it is to create this Cherubs® Tomato Bruschetta on Texas Toast recipe at home: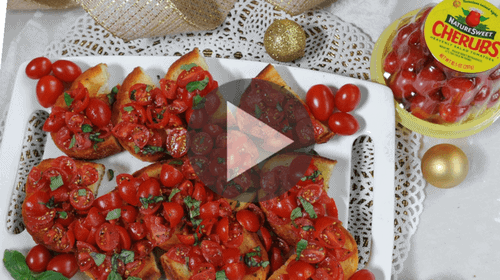 TIP: Make sure your Texas Toast is nice and crispy so it can withstand the juiciness of the Cherubs® tomatoes.
INGREDIENTS:
2 10.5-oz. containers NatureSweet® Cherubs® tomatoes

1 package Texas toast (8 slices)

2 tbsp. extra virgin olive oil

2 tsp. dried Italian seasoning

1/2 tsp. sea salt

1/2 tsp. coarse black pepper

2 tablespoons Fresh Basil
DIRECTIONS:
Prepare Texas toast according to package instructions.

While toast is cooking, slice NatureSweet® Cherubs® tomatoes in half and place in medium bowl.

Add 1/2 tbsp. extra virgin olive oil, dried Italian seasoning, salt and pepper; mix gently.

Once Texas toast is ready, cut each slice into four equal pieces or in half.

Top each piece with tomato mixture. Sprinkle with fresh basil. Enjoy!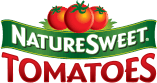 ---