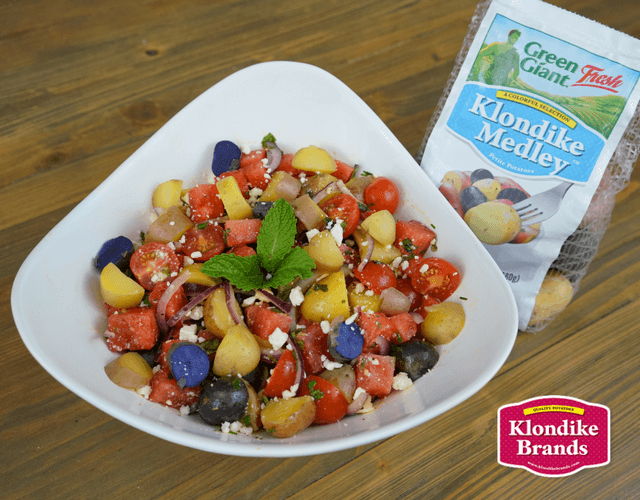 We love this new take on an old favorite! This recipe is made with watermelon for a sweet bite, onions for a bit of kick, and a fresh lemon dressing. But the real surprise are these creamy
Gourmet Medley™ Potatoes
from
Klondike
. Not only do they add a ton of color to this dish, but they add a lot of flavor and healthy nutrients, too!
Making potatoes a part of your regular diet is a great way to invest in your health. Potatoes deliver a ton of Vitamin B6 - this is important because B vitamins are responsible for converting food into energy. Potatoes are also a good source of fiber, vitamin C, and have more potassium than a banana! Be sure to leave the skin on your potatoes because 20% of the nutrients are in the potato skins.
Check out this video for step-by-step instructions: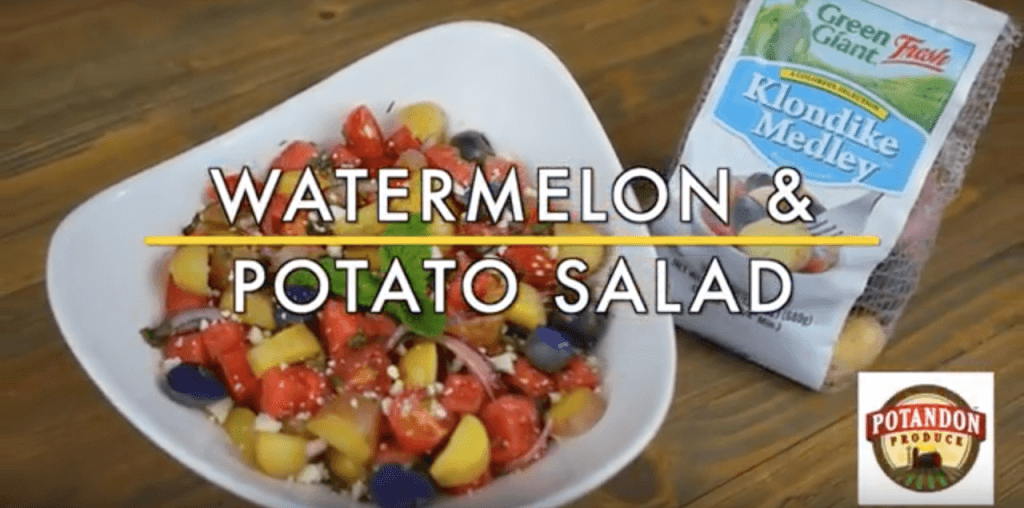 Ingredients
4 cups cubed, de-seeded, Watermelon
2 cups quartered Klondike Gourmet™ Medley Potatoes - Cooked and cooled
1 cup freshly chopped basil
1 cup feta cheese
1 cup cherry tomatoes - sliced in half
For the Dressing:
1 small red onion - sliced
1/3 cup extra virgin olive oil
1/4 cup fresh lemon juice
2 tbsp sugar
2 tbsp fresh chives - chopped
2 tbsp fresh mint - chopped
Salt and Pepper to taste
Directions:
Place prepared watermelon, cooked and quartered Klondike Potatoes, chopped basil, feta cheese, tomatoes and sliced red onion into a large bowl and set aside until ready to use
In a small bowl, whisk together the olive oil, lemon juice and sugar
Stir in the chives and mint
Season with salt and pepper
Pour dressing over salad and toss lightly
Chill, serve, and enjoy!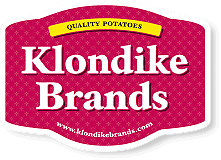 ---