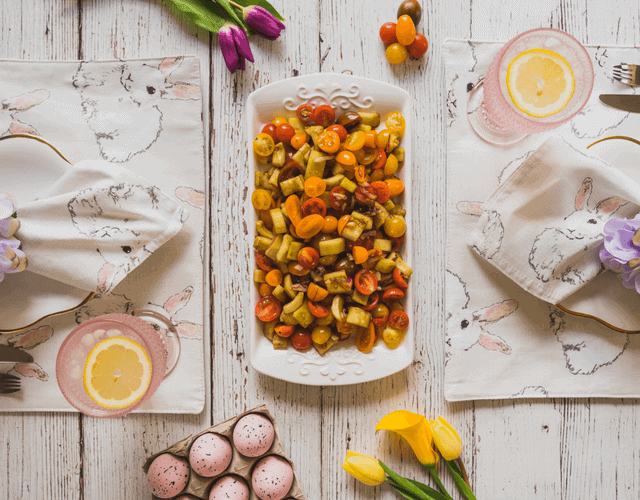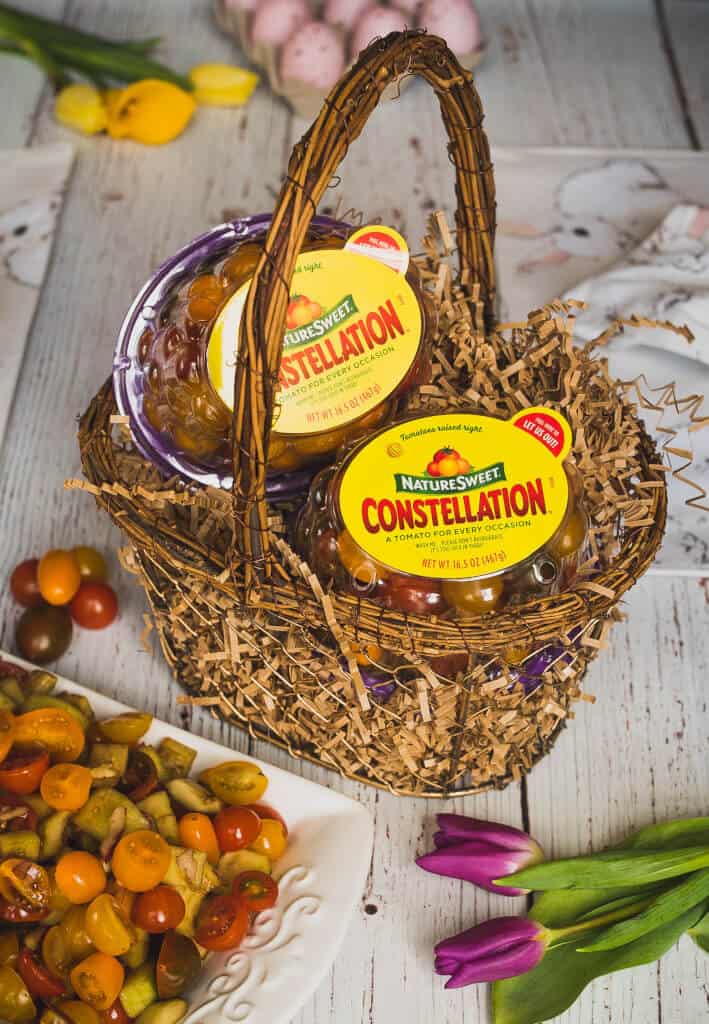 The stars have aligned just perfectly to bring us these tasty little Constellation™ tomatoes from NatureSweet®! If you're a fan of our recipes here at Farm Star Living, you should know how much we love using NatureSweet's tomatoes in our dishes as their flavor is unparalleled!
NatureSweet uses the latest greenhouse growing technologies to grow the best tomatoes in a responsible and sustainable way. Instead of growing tomatoes traditionally in soil, NatureSweet tomatoes are container-grown in coconut husks! Using coconut husks instead of soil means that NatureSweet will use 80% less water than traditional tomato growing methods! Plus, since they are grown in containers, water is monitored, measured, and recycled. Greenhouse growing also allows us to enjoy quality tomatoes all year round because greenhouses can stand up to Mother Nature's mood swings – drought, storms, floods, you name it! Plus, all NatureSweet tomato flowers are pollinated the old fashioned way – by bumblebees.
If you are familiar with NatureSweet tomatoes, then you know that there are several delicious yet different varieties that have different flavor profiles. But if you can't choose just one NatureSweet tomato variety to buy, don't worry about it! NatureSweet Constellation™ tomatoes are a mix of all of our favorite small tomatoes, perfectly prepared in one perfect pack! Constellations are so colorful and, as NatureSweet® says, "There's a tomato for every occasion."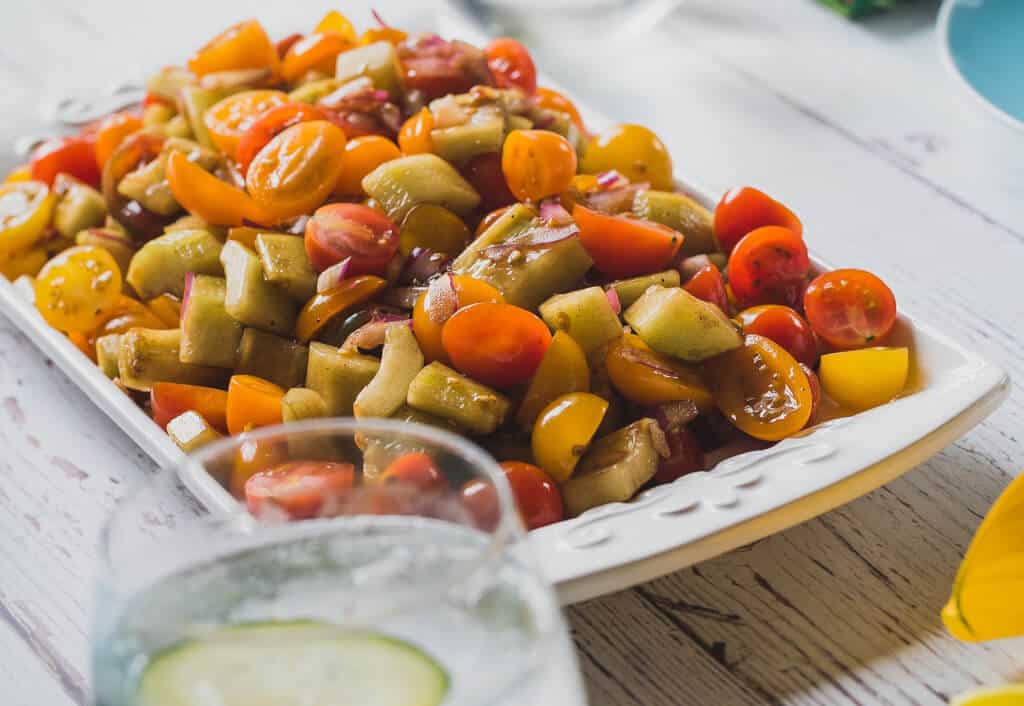 Speaking of, this recipe makes the best side dish for any festive table! The tomatoes are so colorful and you can whip this recipe up in just a few minutes. It's crispy, bright, flavorful, and healthy, too!
See how we made it!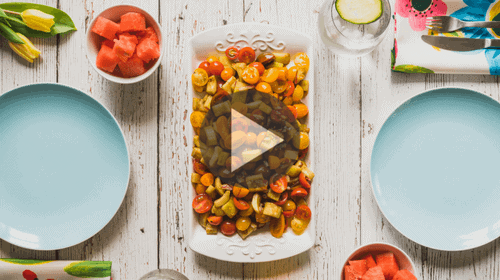 Constellation™ Tomato & Cucumber Salad
Ingredients:
Directions:
Cut Constellation™ tomatoes in half and add to a large bowl.

To the same bowl add peeled and sliced cucumbers, thinly slice red onions, salt & pepper. Drizzle salad with balsamic vinegar and refrigerate until ready to serve.

For something a little extra, add fresh dill or serve over a bed of arugula. Enjoy!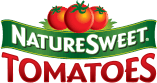 ---