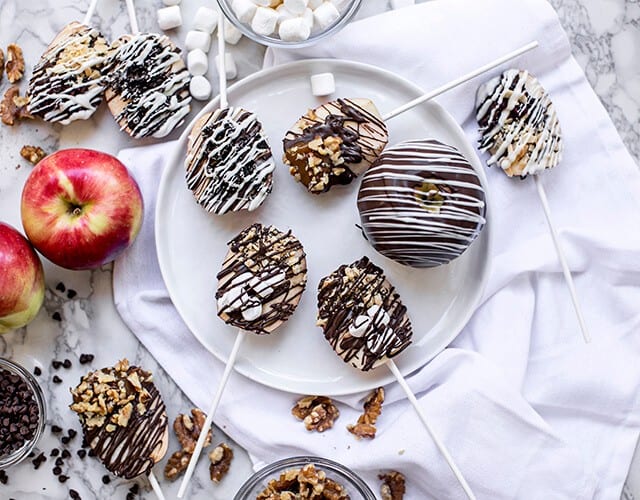 Many people actually confuse the Fowler Farms orchard with a Napa Valley vineyard because of the way their apple trees grow and look. Dwarf trees grown in a 'super spindle' process help them have more emphasis on the fruits, rather than the trees, and the apples are perfectly placed to receive the maximum sun exposure for beautiful coloring, juiciness and supreme taste. They are truly works of art, and beacons of good health.
Fowler Farms' team and family are hands-on through the entire process, from the seed to your grocery store. Watch this video to learn about apples growing on the amazing Fowler Farms.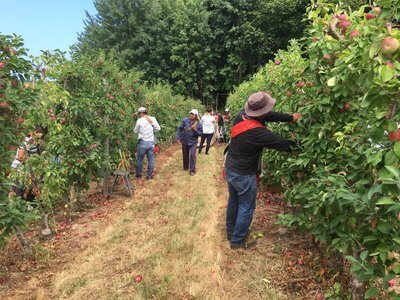 This time of year, we are so excited to share with you the Gala apple, which tastes like sweet apple candy. Seriously, it is one sweet apple, which is why we've chosen the Gala for this decadent recipe. We did this recipe in four different ways, but this recipe can be tweaked and adjusted if you don't have these exact ingredients on hand. Take a peek into your pantry and see what else you can come up with! Post it on our Facebook page, too!
See how we used these delicious Gala Apples: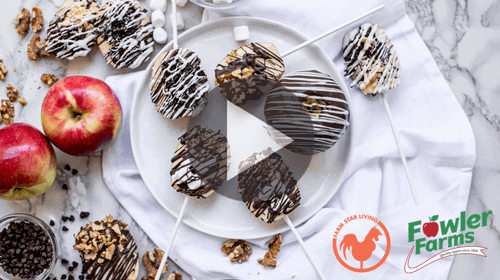 TIP: Chill your apples so that melted ingredients will set faster and won't run off of your apples.
Fowler Farms' Sweet Treat Apple Slices - 4 Ways!
INGREDIENTS & SUPPLIES:
Fowler Farms Gala Apples – quartered
Popsicle Sticks, Skewers, or Lollipop Sticks
Melting Chocolate, Melting White Chocolate, Caramel
TOPPINGS:
Coconut Heaven: Sunsweet Coconut Flakes, Cranberries
S'mores: Crushed Graham Crackers & Mini Marshmallows
Cookies & Cream: Chocolate Sandwich Cookies
Nutty Caramel: Chocolate, Caramel, Chopped Walnuts
DIRECTIONS:
Chill Gala Apples for about 20 minutes in the fridge.
Cut Gala Apples into quarters.
Place on parchment paper and pat dry. NOTE: Make sure your apples slices are as dry as possible, or the melted ingredients will not stick well.
To each apple, add a lollipop stick or skewer, and soak up any more juice that comes from the apple.
Drizzle each slice with chocolate and other toppings.
Chill in the fridge until melted toppings have hardened. Enjoy!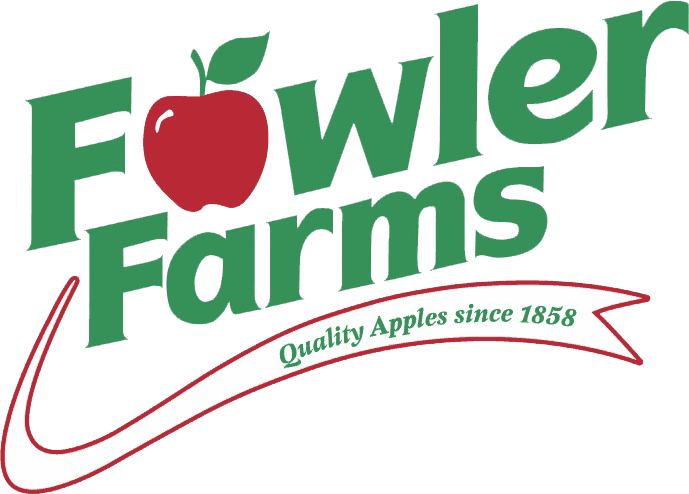 ---