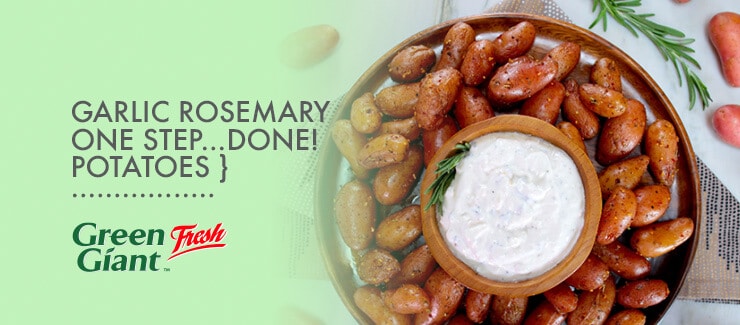 Extremely simple and delectable, try this recipe for an ultimate side dish, tantalizing appetizer, and fulfilling snack. The Garlic Rosemary One Step...Done!™ Potatoes combine the best tasting potatoes with the most innovative packaging availability for true convenience. There's no washing, seasoning, puncturing, or poking involved - just shake the bag and microwave for six minutes!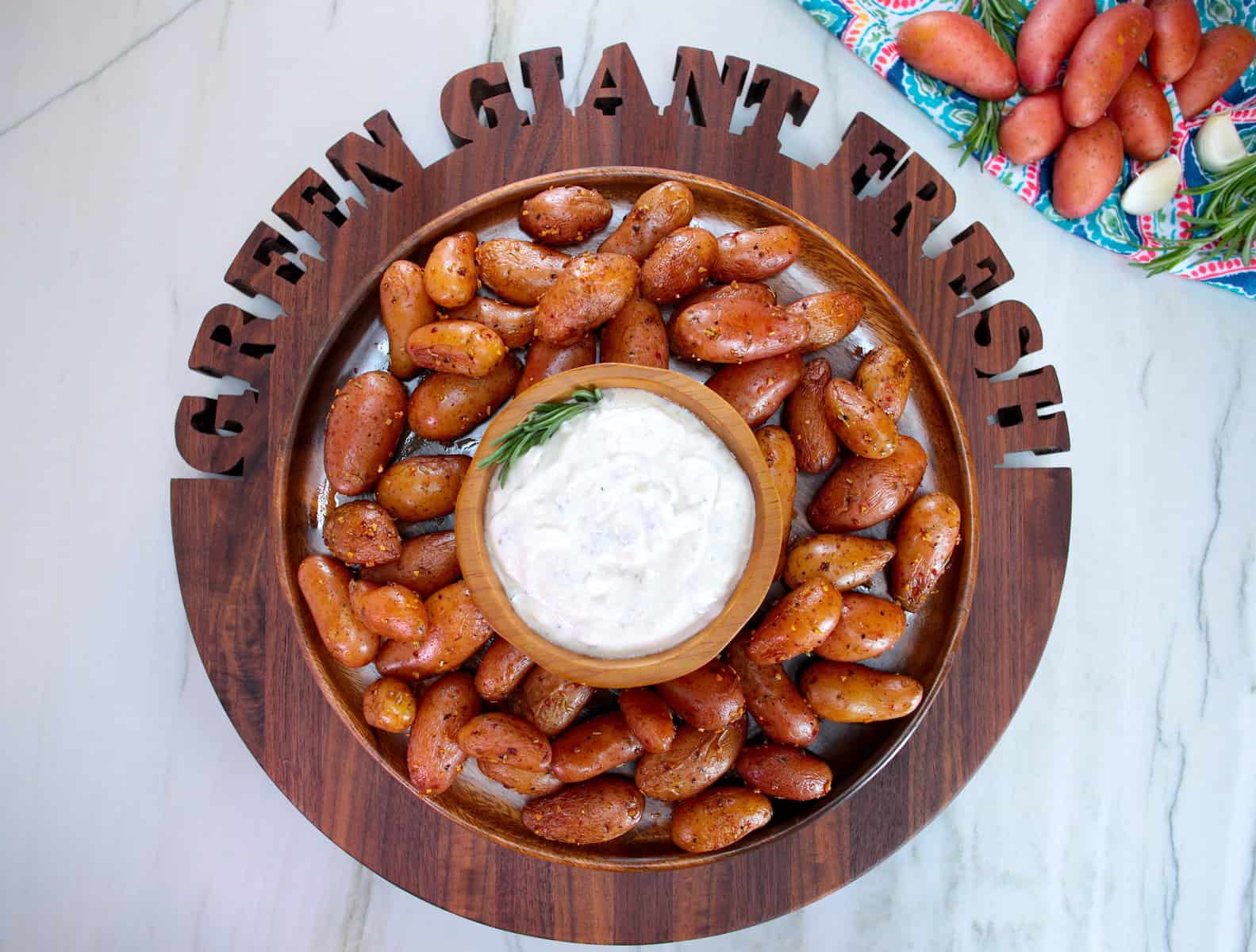 After a long day, there's no reason to stick to regular white potatoes that you have to prep for twenty minutes then wait an hour while they're in the oven. Green Giant™ Fresh uses Klondike potatoes, so you can feel good about where your vegetables are coming from.
Klondike's products are all natural and not processed, picked for their satisfying flavor foremost, then for their aesthetically pleasing nature. The Garlic Rosemary bag uses the Red Mini Potato, a moist and creamy potato that's actually fewer calories and carbs than a normal white potato witch even more vitamin K and niacin.
Subtly sweet and very earthy, these potatoes are the perfect pairing for the zesty dip below. Red Minis are packed with vitamins, minerals, and fiber, and they're completely cholesterol and gluten free. The fiber helps you feel full for longer, helping you watch your cravings while satisfying the desire for real, nutritious food.The fiber also improves colon health and prevent heart disease by lowering blood pressure and reducing inflammation!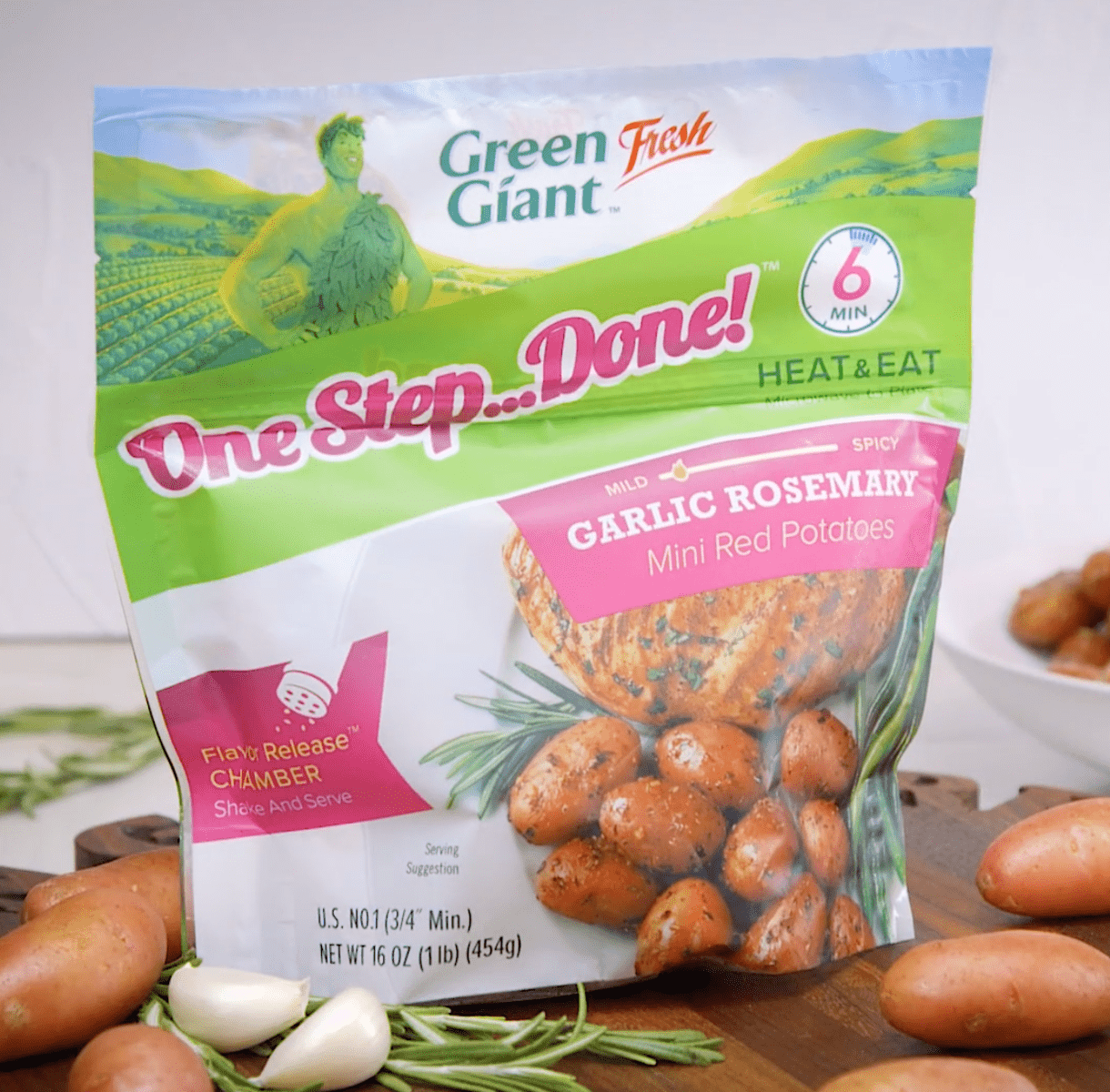 The minerals and vitamins include vitamin C, potassium, manganese, phosphorus, and folate, and they aid in red blood cell protection. The antioxidants in this vegetable neutralize potentially harmful molecules, like free radicals, decreasing chances of things like cancer, diabetes, and heart disease. To find out more and exactly why we love Green Giant™ Fresh, read our Food Spotlight article on this awesome product!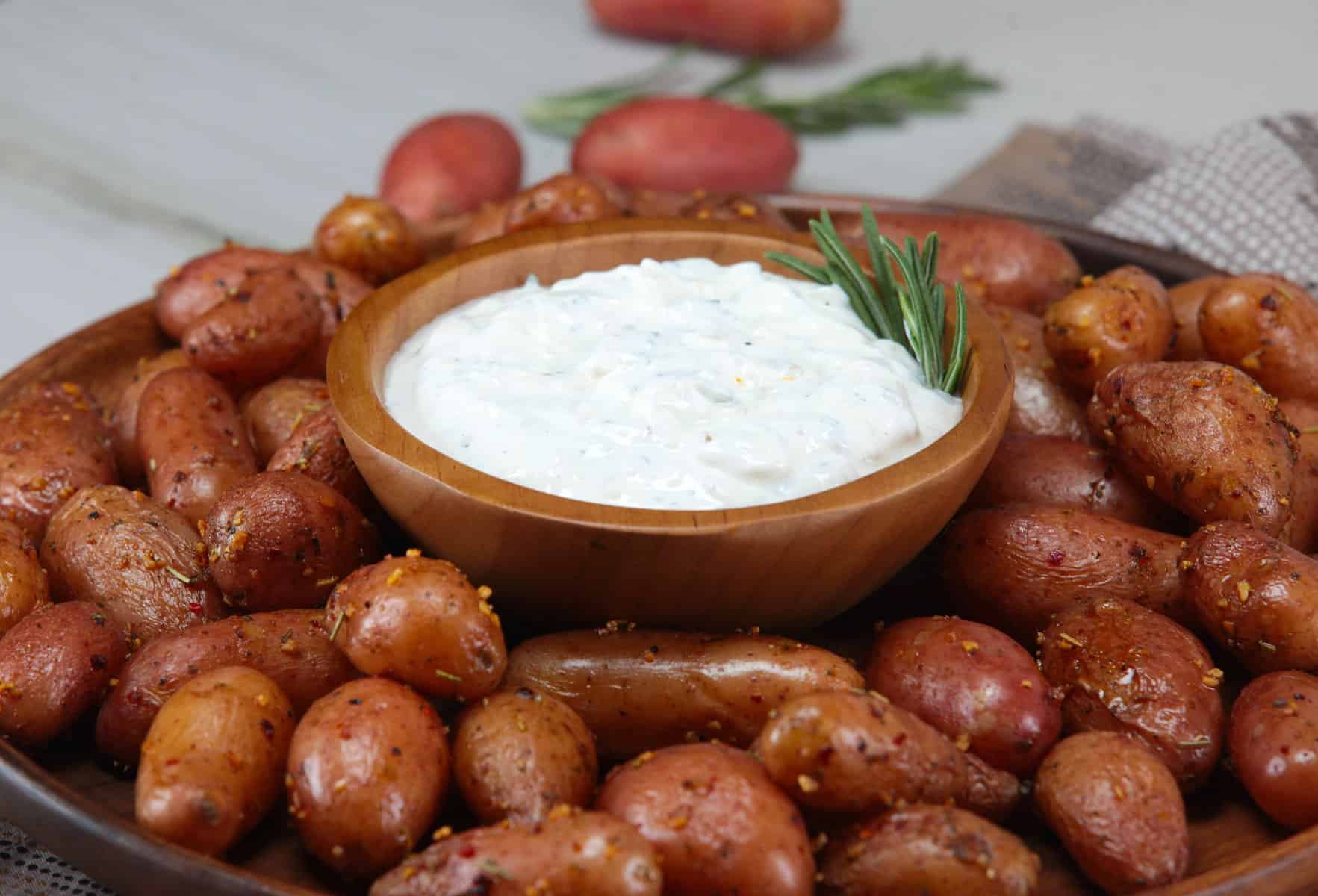 The dip is just as simple and delicious as the potatoes. Simply gather the ingredients, combine, and mix! You first start with some traditional sour cream - rich, tart, and buttery. Sour cream is great in calcium, aiding in bone health, nerve function, muscles, and heart health! A full serving of sour cream is just 52 calories, and it has less fat than milk. If you're not a fan of sour cream, easily substitute it with Greek Yogurt. Greek Yogurt provides calcium, protein, probiotics, iodine, and B-12. This can improve gut health, lower blood pressure, and lowers the risk of type 2 diabetes.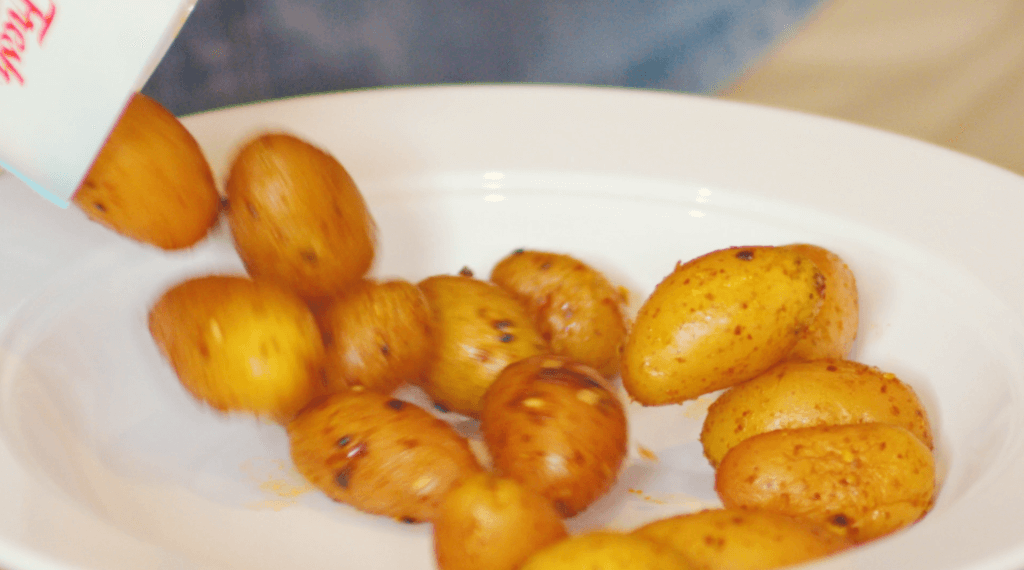 The first ingredient added is garlic - an ingredient that's medicinal in most parts of the world as it can help fight off the common cold. The bold aromatics and the hint of heat brings out all other flavors and a tangy touch for your taste buds. Garlic has been known to help prevent lung, prostate, breast, stomach, rectal, and colon cancer! So feel free to add just a little extra if you like the flavor.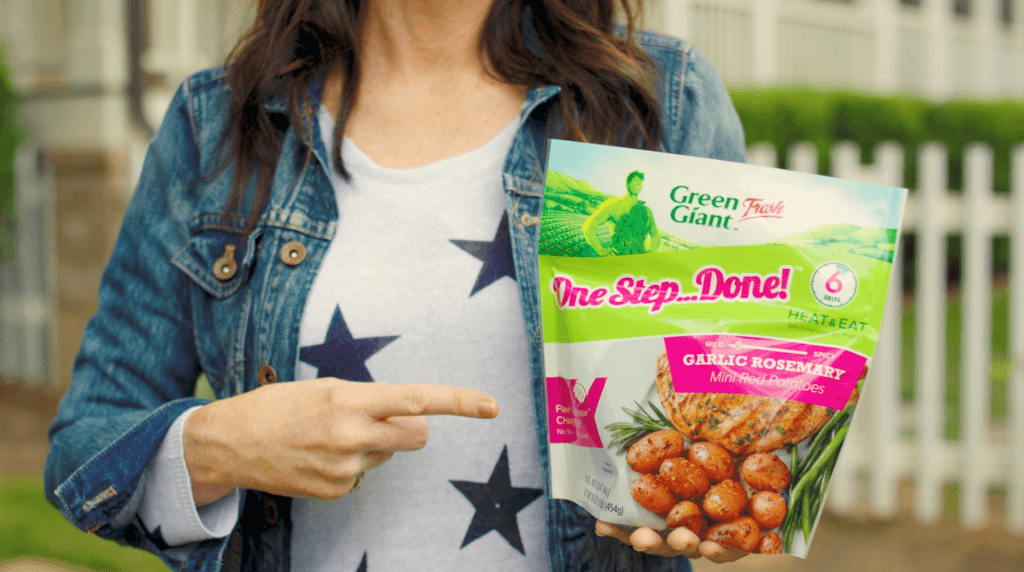 The zest of the lemon blends perfectly with the spice of the garlic, but rosemary really brings it full circle. With a piney and earthy addition to flavor, it creates a tea like aroma, balancing the more adventurous flavors or lemon and garlic. This herb is powerful, so be careful with your addition!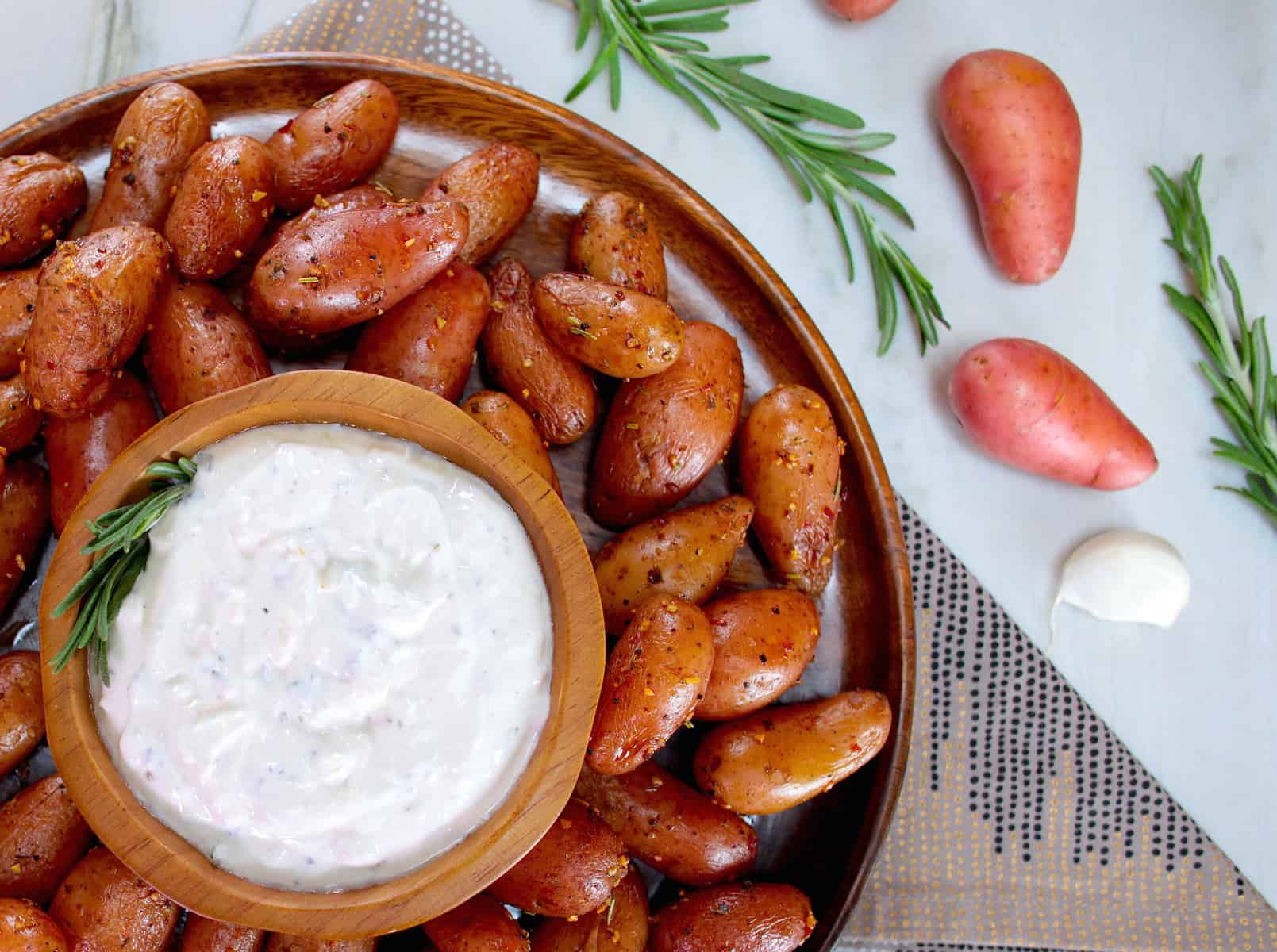 And of course, we're not just interested in the delectable taste it adds but also the health benefits. Rosemary improves digestion through its antioxidants and anti inflammatory compounds. Additionally, it enhances memory and concentration. Talk about a rewarding and fulfilling snack on a hectic day!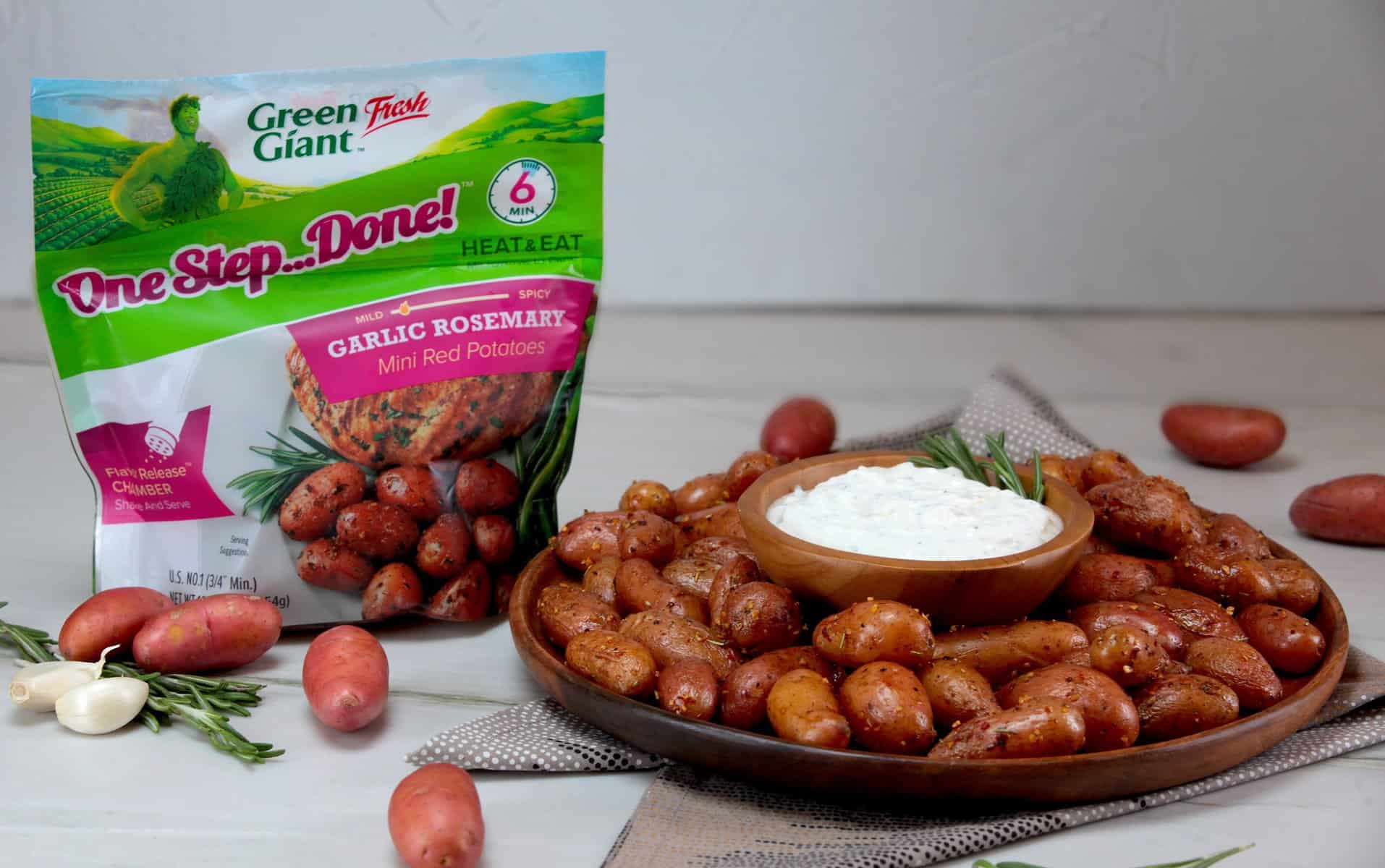 Every single ingredient is great for flavor but also for your body and mind. With almost no effort, you can provide yourself - or dinner guests - with a creamy and savory snack or appetizer.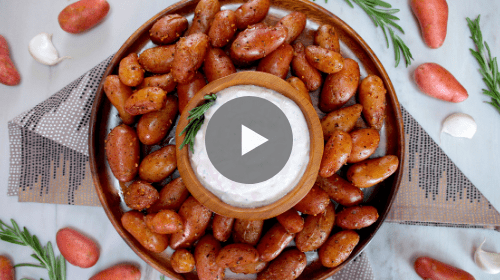 Ingredients:
1 bag Garlic Rosemary One Step...Done!™ Potatoes
1/4 cup sour cream
2 cloves garlic, minced
1/2 fresh squeezed lemon
1/2 teaspoon fresh rosemary, chopped
1/4 teaspoon salt
1/4 teaspoon pepper
Directions:
Place One Step...Done!™ Potatoes package in the microwave for 6 minutes, then shake the bag to coat potatoes.
Combine all dip ingredients and stir. Substitute sour cream with greek yogurt if desired.
That's it! Enjoy!

---