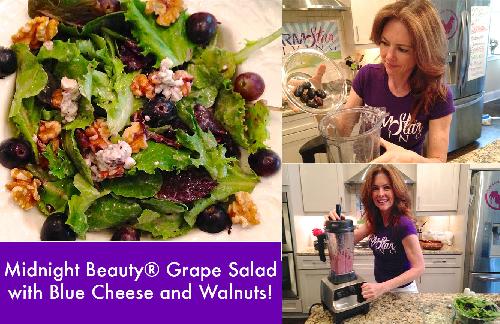 RECIPE OF THE MONTH with our FOOD SPOTLIGHT: GRAPES!
Who knew you could actually blend grapes? We busted out our blenders for this incredible salad recipe from Sun World, and boy are we glad that we did! This could not have been easier to make and was absolutely divine. This recipe would be perfect for lunch or as appetizer at your next dinner party. It is sure to impress!
If you make this at home, make sure to share it on our Facebook!
Midnight Beauty Grapes Salad
Ingredients:
MIDNIGHT BEAUTY® Brand Grape Vinaigrette
3 Tablespoons Red-Wine Vinegar
7 Each Midnight Beauty® Brand Grapes (or other red grapes)
1/4 Cup Olive Oil
1 Tablespoon Water
2 Teaspoons Sugar
1 Teaspoon Salt
1/4 Teaspoon Pepper
MIDNIGHT BEAUTY® Brand Grape Salad
10 each Midnight Beauty® Brand Grapes Halved Lengthwise
10 oz. Mixed Baby Greens
3 oz Crumbled Blue Cheese
6 oz Walnut Halves
Directions
MIDNIGHT BEAUTY® Brand Grape Vinaigrette
In a blender add grapes, vinegar, oil, water, sugar, salt, and pepper and blend.
In a large bowl toss mixed greens with 1/4 cup of MIDNIGHT BEAUTY® brand grape vinaigrette, walnut halves, and blue cheese.
Gently mold 4 mounds of salad in middle of 4 large plates.
Place 3 walnut halves each around each salad.
Place 5 each lengthwise halved grapes skin side up.
Drizzle 1/2 tablespoon vinaigrette around each salad over grapes and walnuts.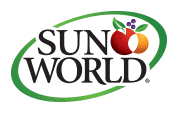 ---