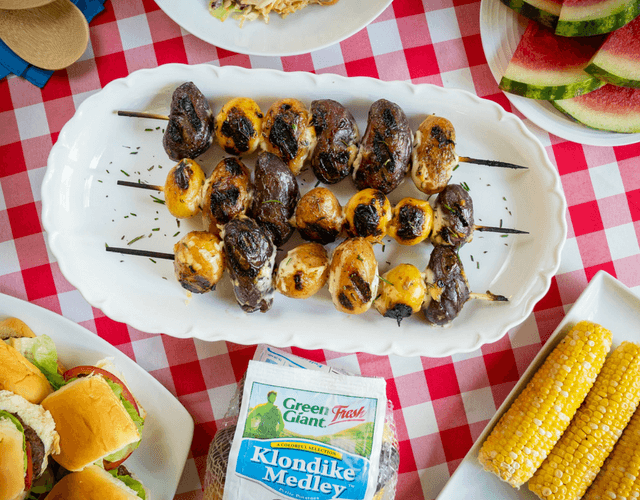 Those that follow the mantra "variety is the spice of life" know that joyful experiences occur in medleys–of people, places, and emotions. The more the merrier! That's why this recipe from Green Giant™ Fresh is sure to elevate your average potato to grill experience. We used Klondike Gourmet Medley potatoes for a colorful assortment of fresh and flavorful.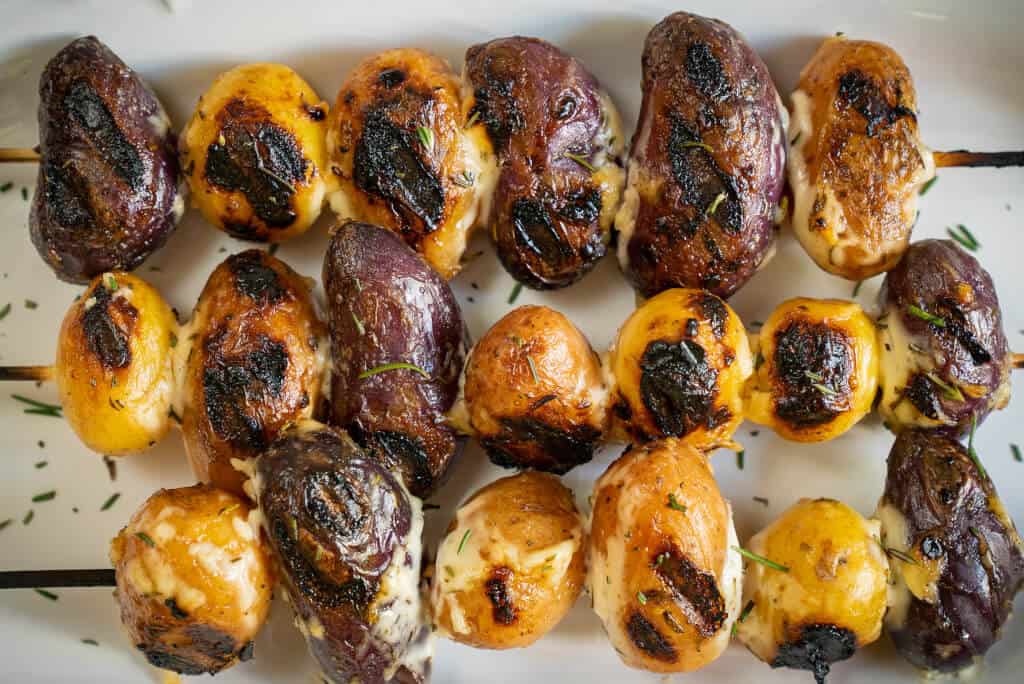 Klondike Gourmet® mini potatoes are chosen for their flavor first and their color, shape, and size next. Beyond their potential for amazing plate presentation or fabulous coloring, their flavor profile is distinct. Klondike Gourmet Medley is a delicious variety pack that can include two of the three varieties–red-yellow fleshed, yellow-yellow fleshed, and purple-purple fleshed potatoes. This convenient bag of potatoes brings a great variance to your table and sure to elevate any dish.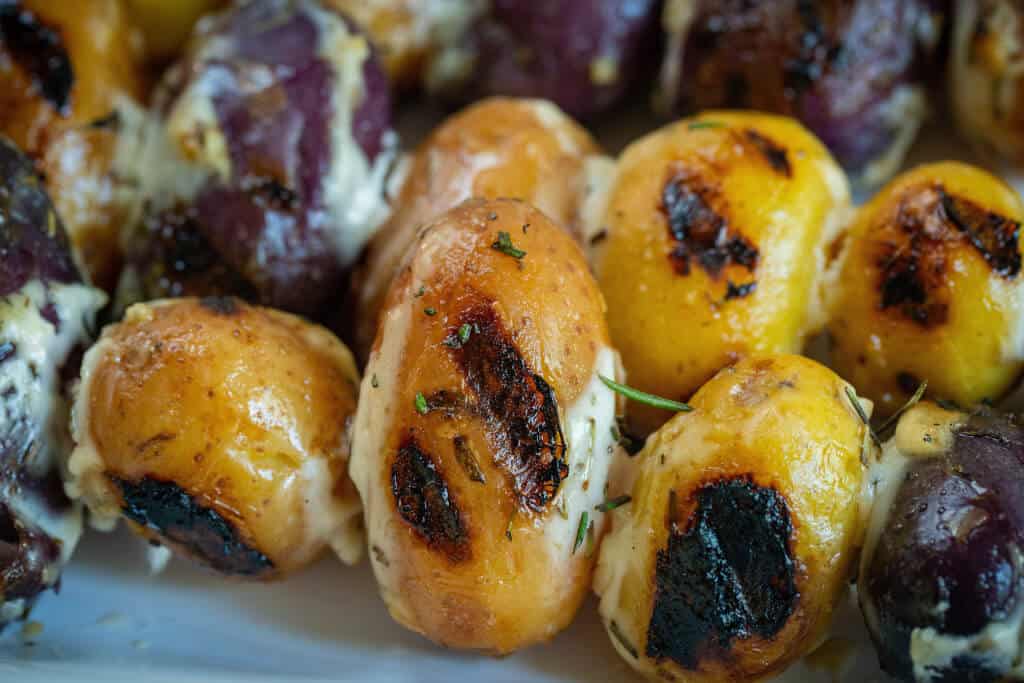 These mini clusters won't just refine the aesthetics of your table spread, they'll also power your dinner guests with beneficial nutrients, including an impressive serving of potassium, fiber, and vitamins C and B6.
Spudtastic!
See how we made it!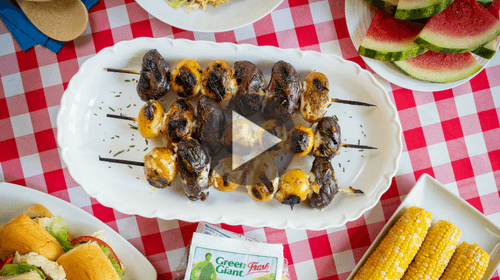 TIP: Spoon extra sauce over kabobs as they grill.
Ingredients
1.5 lbs. Klondike Gourmet® Medley Potatoes

1 c. mayonnaise

1/3 c. apple juice

2 tbsp. fresh chopped rosemary

1 clove garlic, minced

Wooden or metal skewers
Preparation Steps
If using wooden skewers, soak them in hot water overnight. This will keep them from burning on the grill.

Place whole potatoes in large microwave safe bowl. Cover with water. Cover loosely with plastic wrap. Microwave on high about 12-15 minutes or until potatoes are tender. Drain potatoes and allow to dry and cool.

In a large bowl, stir together mayo, juice, rosemary and garlic. Mix in cooled potatoes. Toss to coat. Marinate at least 2 hours to overnight, stirring occasionally to coat potatoes with mixture.

Preheat grill and lightly oil grate. Remove potatoes from marinade and skewer. Grill covered for about 8-10 minutes turning halfway, until potatoes are heated through. Baste with marinade as they cook if desired.

Servings 6.0 | Calories 313 | Total Fat 27 g | Saturated Fat 4 g | Monounsaturated Fat 7 g | Cholesterol 13 mg | Sodium 251mg | Potassium 426 mg | Total Carbohydrate 16 g | Dietary Fiber 2 g | Sugars 2 g | Protein 2 g | Vitamin A 0% | Vitamin C 23 % | Calcium 0 % | Iron 3%

---