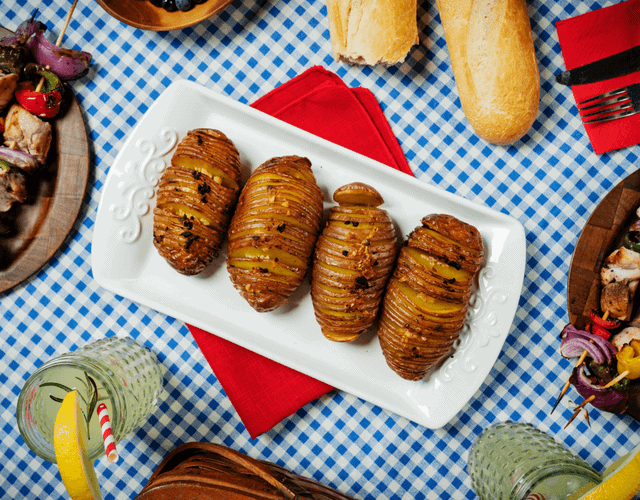 Y'all should know by now how how much we love to eat and cook with potatoes. There are so many great ways to prepare this versatile veggie, and they're the perfect side dish for so many different types of meals! Now, we're stepping up our grilling game to give you a summer-centric way to create and serve these healthy potatoes. Get ready for some mouth-watering with these - the Grilled Hasselback Klondike Rose Potatoes!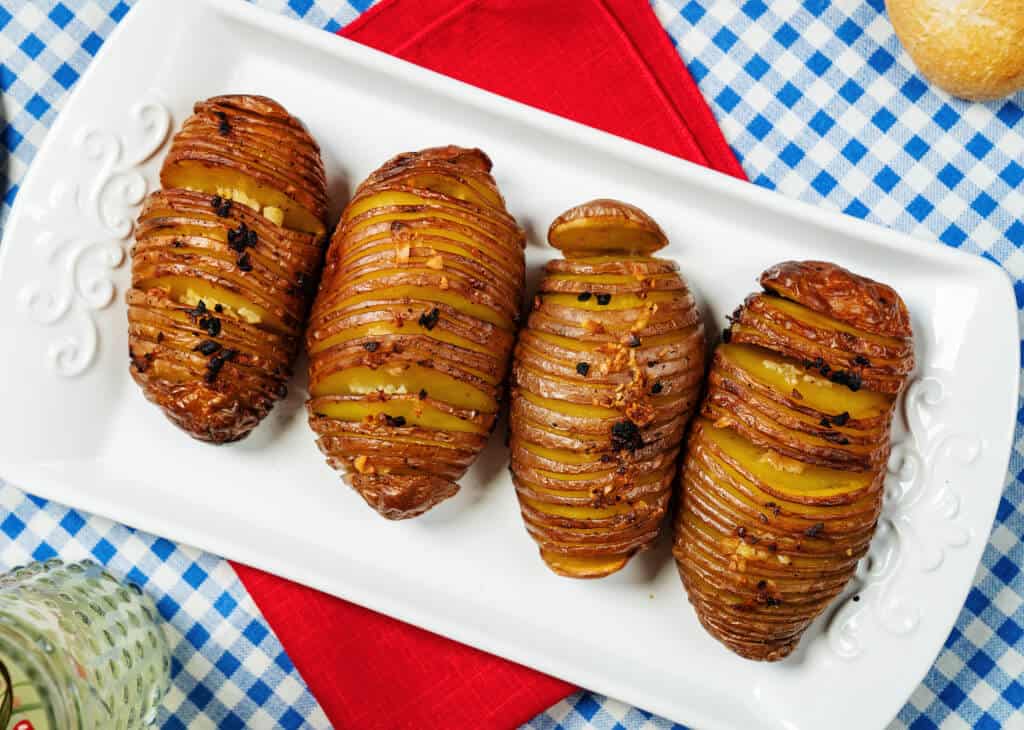 Klondike Rose Potatoes are a special variety of potatoes grown and packaged by our friends at Green Giant™ Fresh. Quite a name, yes? The backstory is that the Klondike Rose potato got it name from its beautiful rose colored skin, which you don't even need to peel! The gold flesh of the potato is so decadently creamy and buttery tasting, that they add to the potato's flavor.
This potato tastes so simply delicious that no matter how you cook them, you'll have a special delicious flavor. Try them baked, grilled, mashed, steamed, or added to your favorite crock pot meal or stew.
Plus, these potatoes pack a healthy punch! Their antioxidant-rich red skin ranges in color depending on the type of soil the potato was grown in. And, did you know that Klondike Rose Potatoes are fat, sodium, and cholesterol-FREE?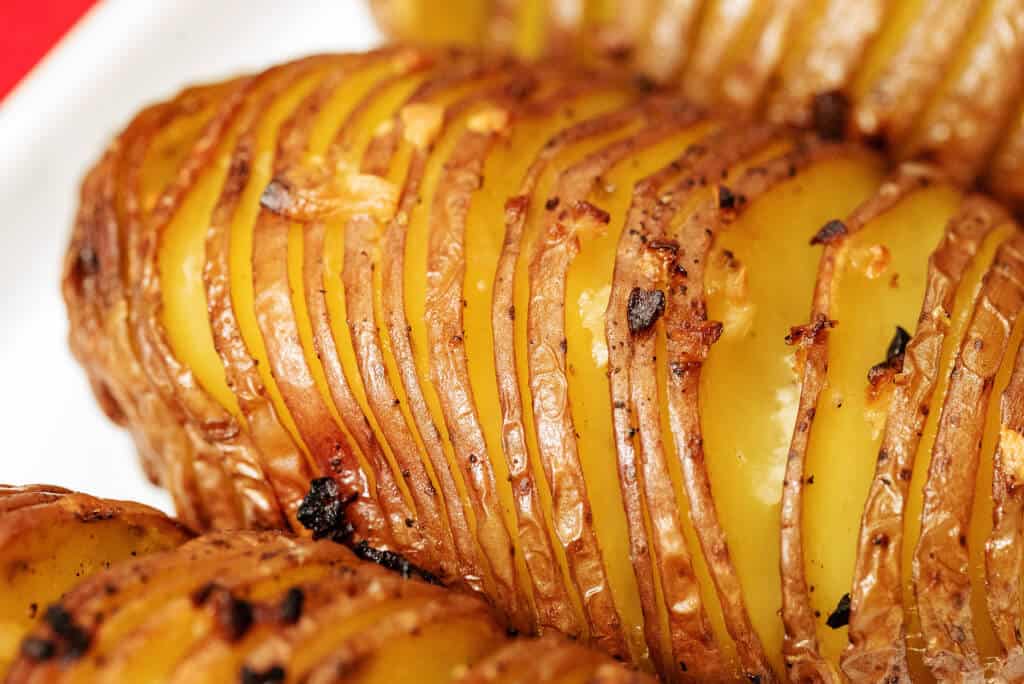 Now that you've learned a little more about these practically perfect potatoes, let's dive into this awesome recipe.
This recipe is so easy but looks (and tastes) like it took a long time to make! The cooking method, hasselback, refers to the way in which the potato is cut. See the thin slices? That's what we're talking 'bout! The result is a thin and crispy outside, and yet a tender potato on the inside. Make sure that you use a really sharp knife (carefully) when you're slicing the potatoes so you can get a really thinly sliced potato.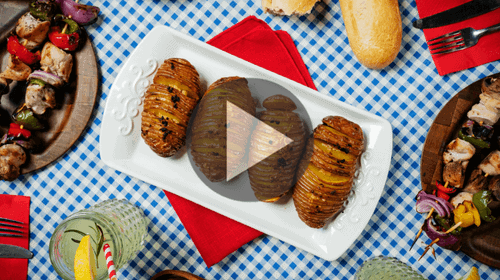 TIP: Make sure that you use a really sharp knife (carefully) when you're slicing the potatoes so you can get a really thinly sliced potato. Plus, those chopsticks you have in your junk drawer can be put to good use. Split apart and place them on each side of the potato to act as your guide, which will block your knife from slicing all the way through your potatoes.
Ingredients:
4 Klondike Rose Potatoes

4 tbsp fresh minced garlic

4 tbsp Extra Virgin Olive Oil

Salt & Pepper to taste
Directions:
Rinse and scrub Klondike Rose Potatoes leaving the skin on the potato. Drizzle 1/2 tbsp of extra virgin olive oil and rub to completely coat.

Cut a thin piece from the long side of each potato so that the potato can lay flat as you slice it. With the potato flat side down, begin by making thin slices along the potato. Be careful not to cut all the way through the potato, not creating coins. The goal is for the potato to 'fan out' while cooking.

Place each potato on a piece of aluminum foil large enough to totally wrap each spud. Sprinkle sliced potatoes with fresh minced garlic making sure to insert some pieces into the slices of the potatoes. Sprinkle with salt & pepper.

Place on your grill over indirect heat for about 45 minutes - 1 hour. Half way through cooking, open up the top of the foil and drizzle with 1/2 tbsp Extra Virgin Olive oil and more garlic. Leave open so potatoes can get crisp on top. Serve hot and enjoy!

---