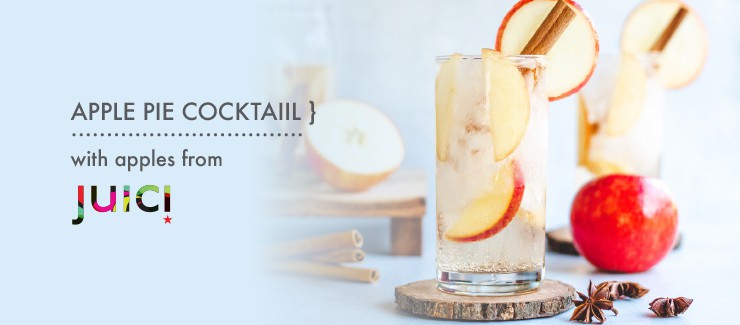 Let's have one for the adults, shall we? This light and sweet JUICIā"¢ Apple Pie Cocktail Recipe fits right in on your Thanksgiving dinner table and you can even give this DIY mix to your friends and family as a gift. You know we love adding farm-fresh ingredients to our recipes and this cocktail is no different.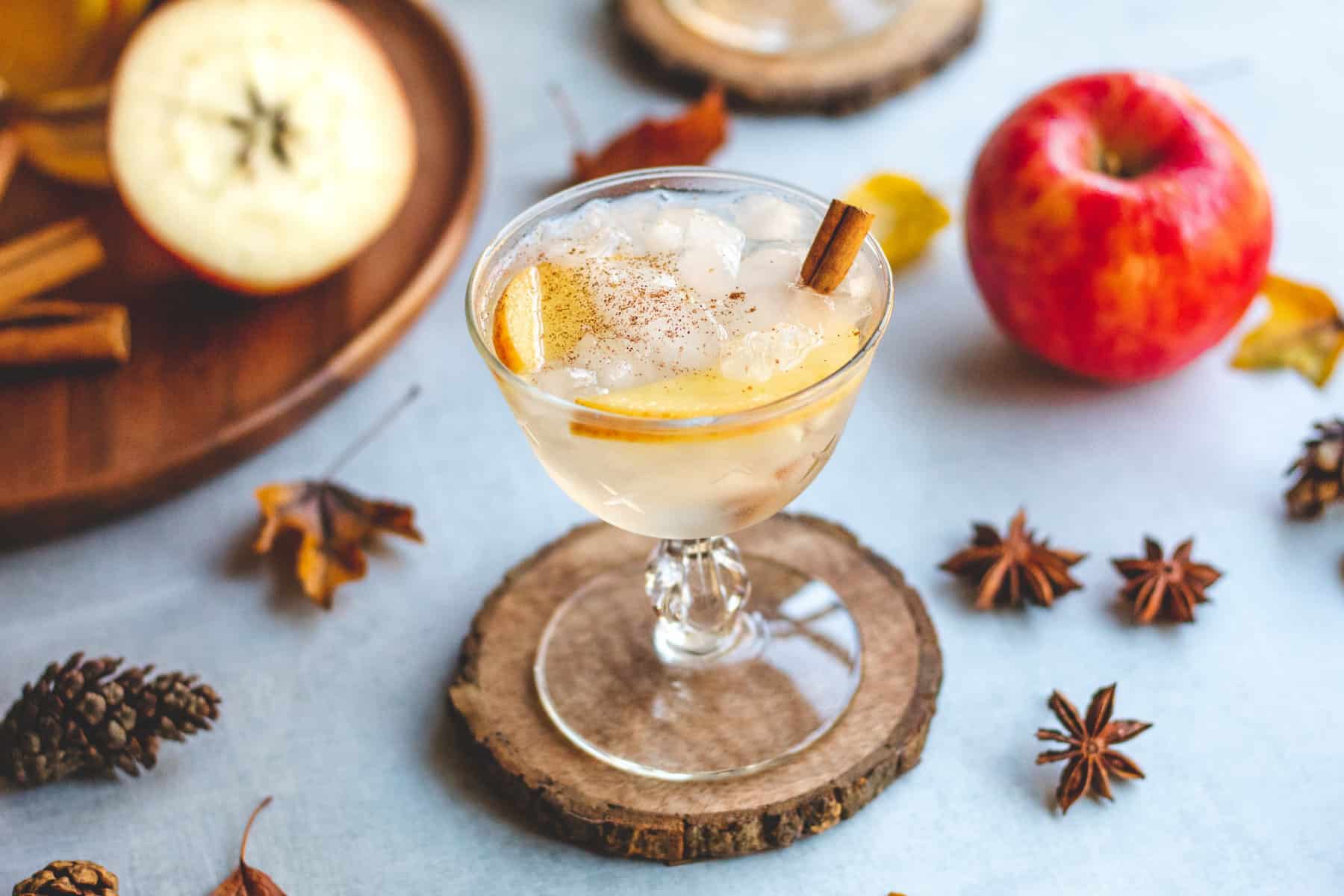 The JUICIā"¢ apple from Starr RanchĀ® Growers is our pick for this fall-inspired libation. JUICIā"¢ apples are the perfect balance of sweet and tart and we love its thin skin, too. No need to peel these apples! Try this apple in your pies, cobblers, muffins and cocktails this fall and winter ā€" if you like Honeycrisp, you'll love JUICIā"¢.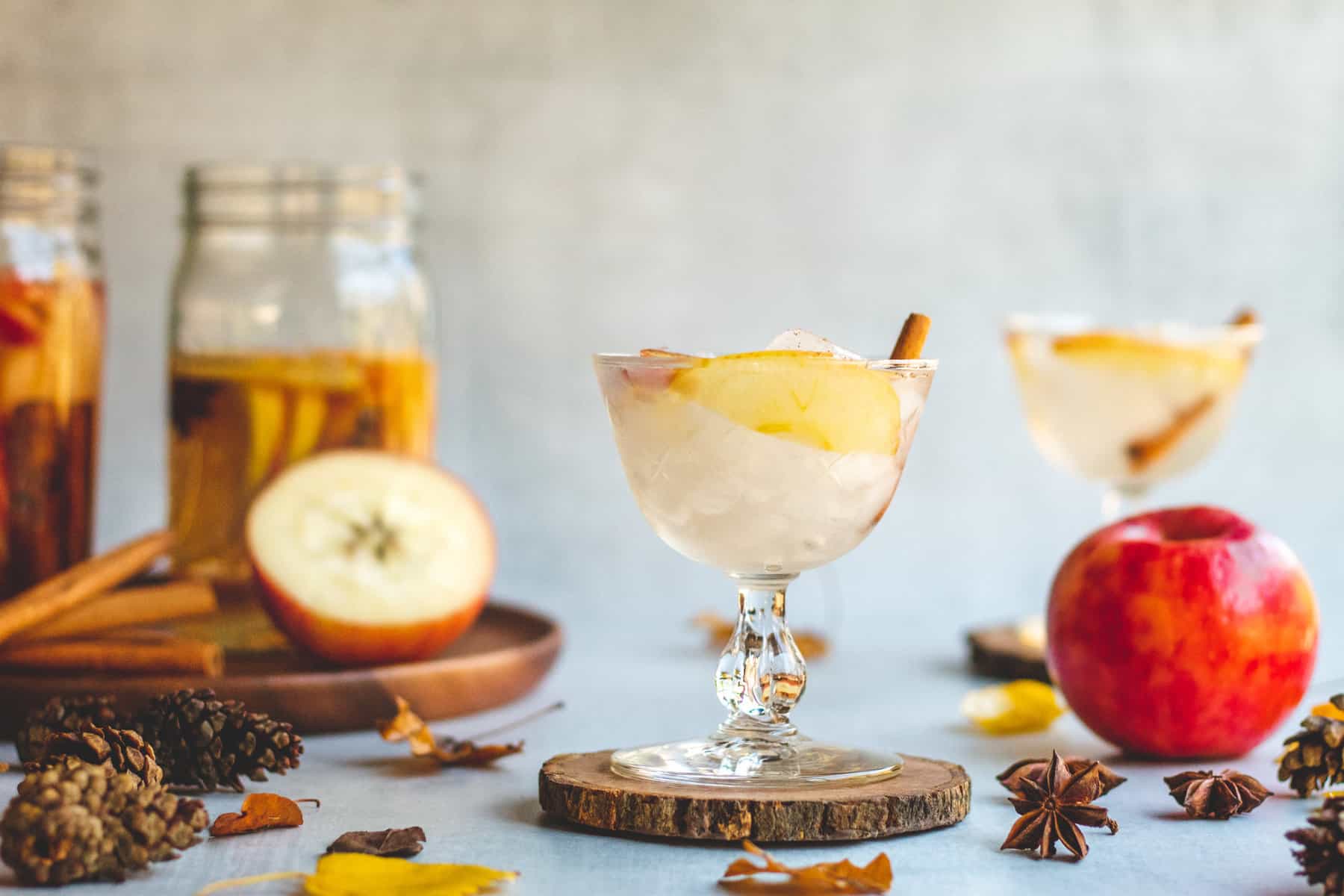 This is one of those 'set it and forget it' type of recipes and we are here for that kind of ease ā€" especially during the holidays. Simply add all ingredients to a mason jar, give it a quick shake, and place is the fridge for at least 24 hours. DONE! The flavors of the sweet apples, warming cinnamon and star anise combine to create the perfect base for your favorite fall cocktails.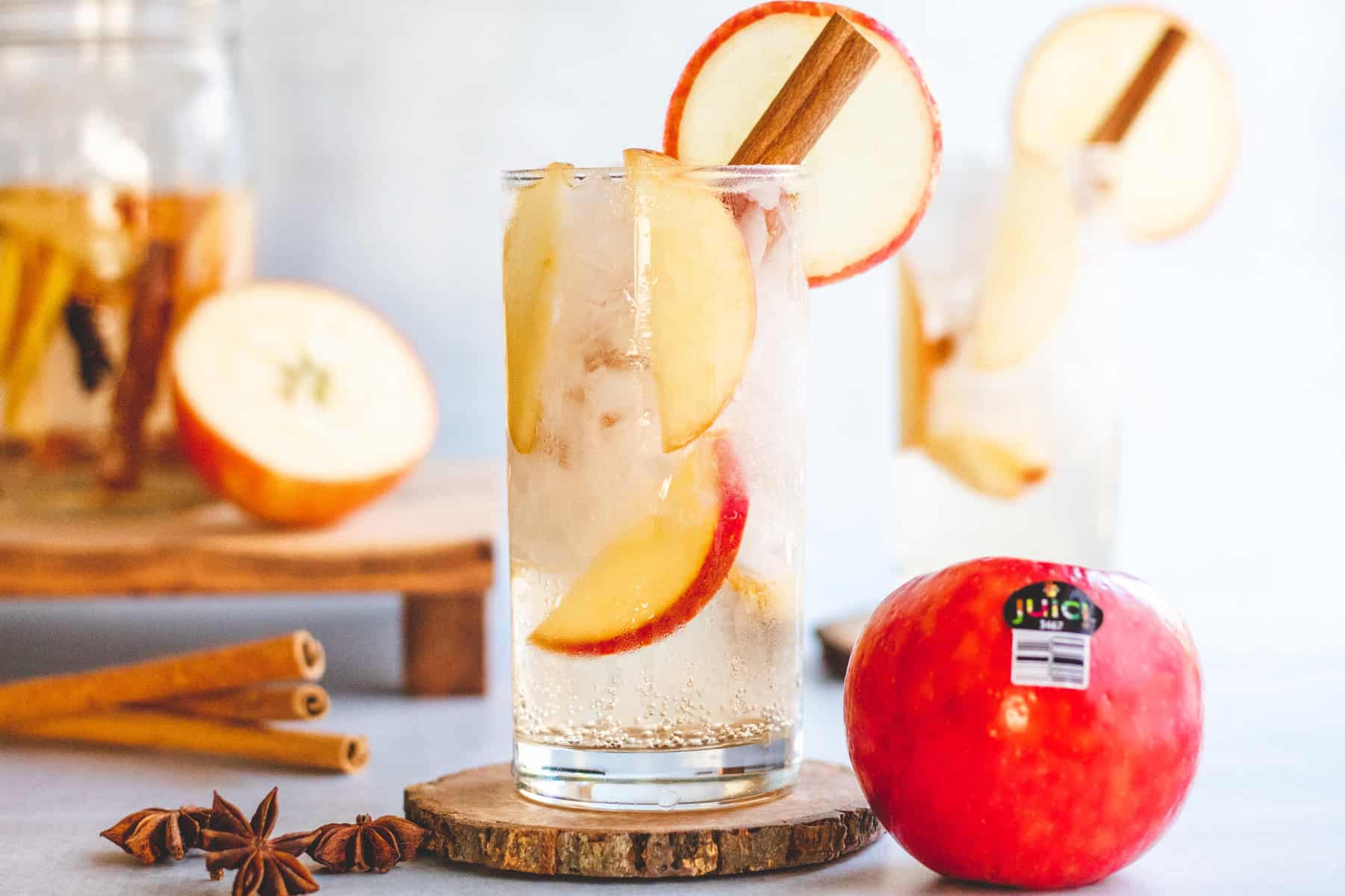 We add crushed ice to a tall glass then pour 1-2 shots of the Apple Pie Vodka mix, and top with seltzer water; instead of seltzer water, top with good ginger ale. Garnish with JUICIā"¢ apples and a cinnamon stick. You can add your favorite flavored simple syrup or maple syrup if you like it on the sweeter side. If you love apple cider, try adding this Apple Pie Vodka for a 'spiked' version.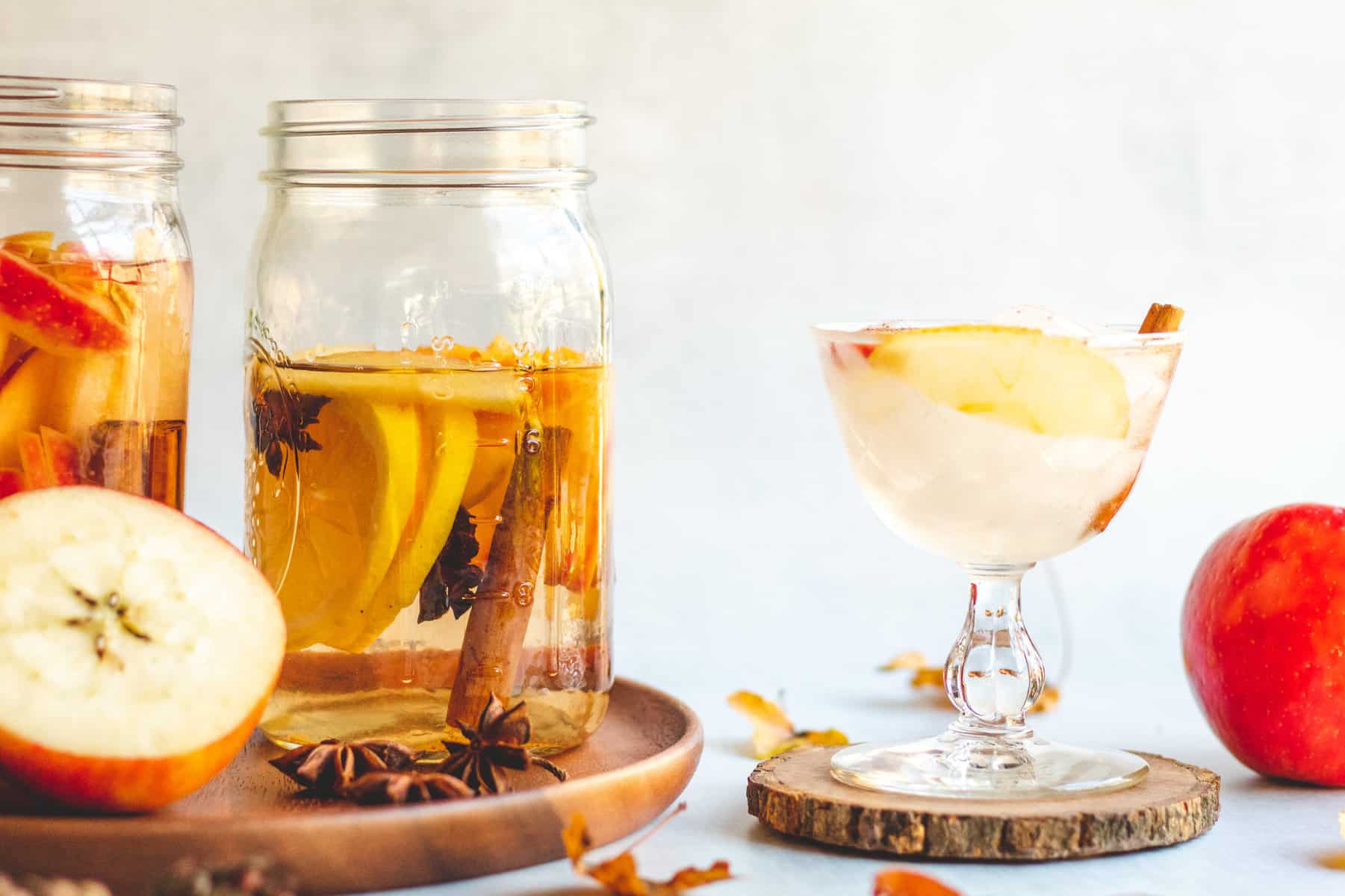 Ingredients:
1 JUICIā"¢ Apple

2 Lemon Slices

2 Cinnamon Sticks

2 Star Anise

Vodka ā€" Enough To Fill Your Mason Jar or Vessel
Directions:
Place all ingredients into a large mason jar and tighten the lid. Give it a good shake and place into the fridge for at least 24 hours ā€" shake a few times while the flavors infuse. Done!

Add a shot (or two) of JUICIā"¢ Apple Pie Vodka to your glass of crushed ice then add your favorite flavor of simple syrup and top with sparkling water. Garnish with apple pie slice and cinnamon stick. Enjoy your JUICIā"¢ Apple Pie Cocktail Recipe!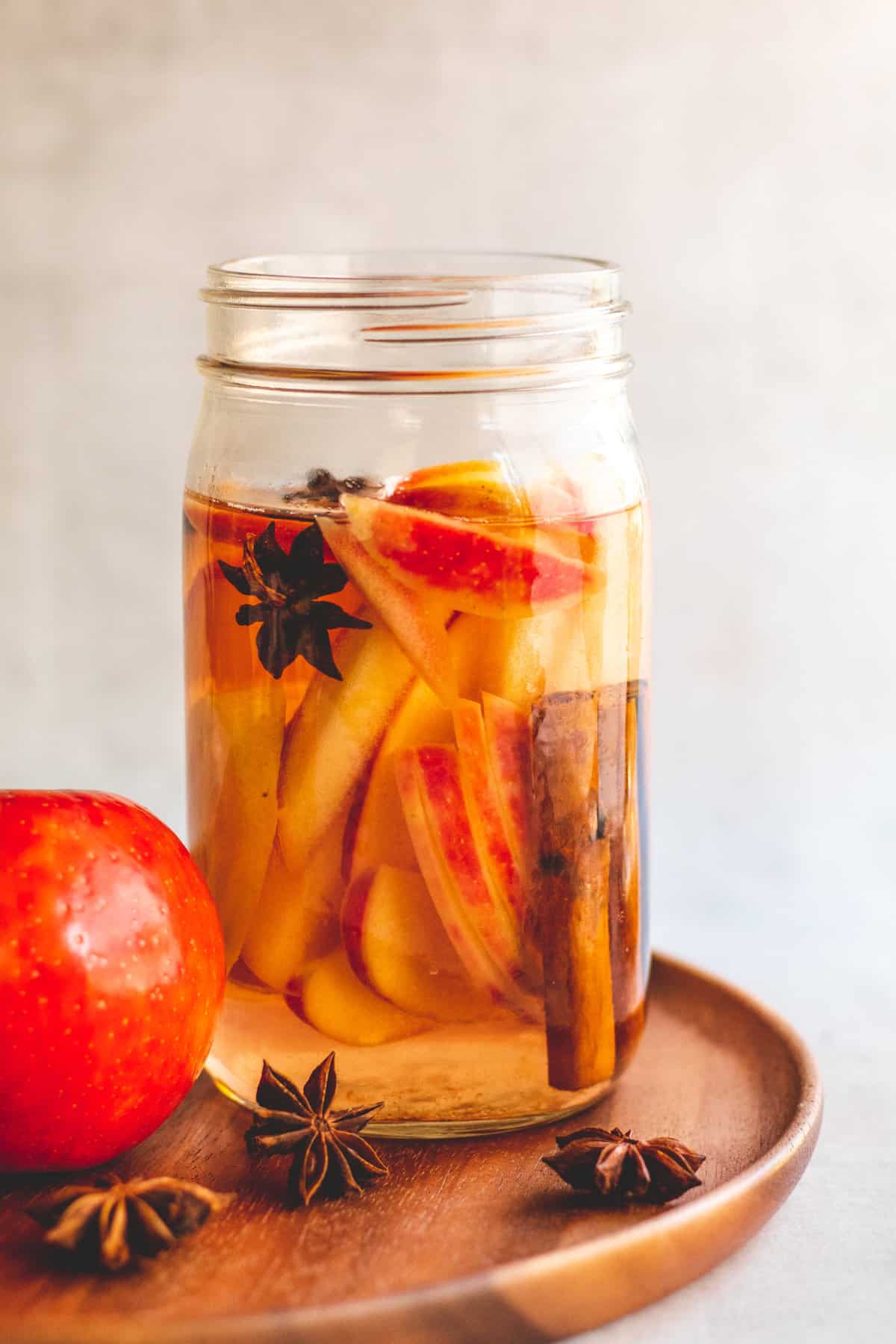 ---