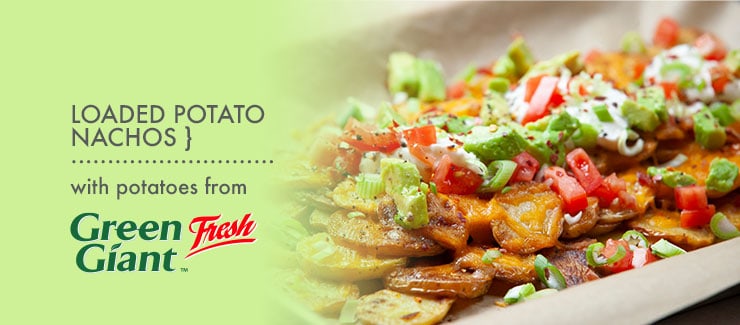 Everyone loves nachos. Any restaurant you sit down in has a high probability of some form of nachos in their appetizers! They're a tasty, fulfilling finger food. And, everyone loves fries! The combination seems natural, and they're perfect for any occasion: a family dinner, a party, a solo night, or a snack.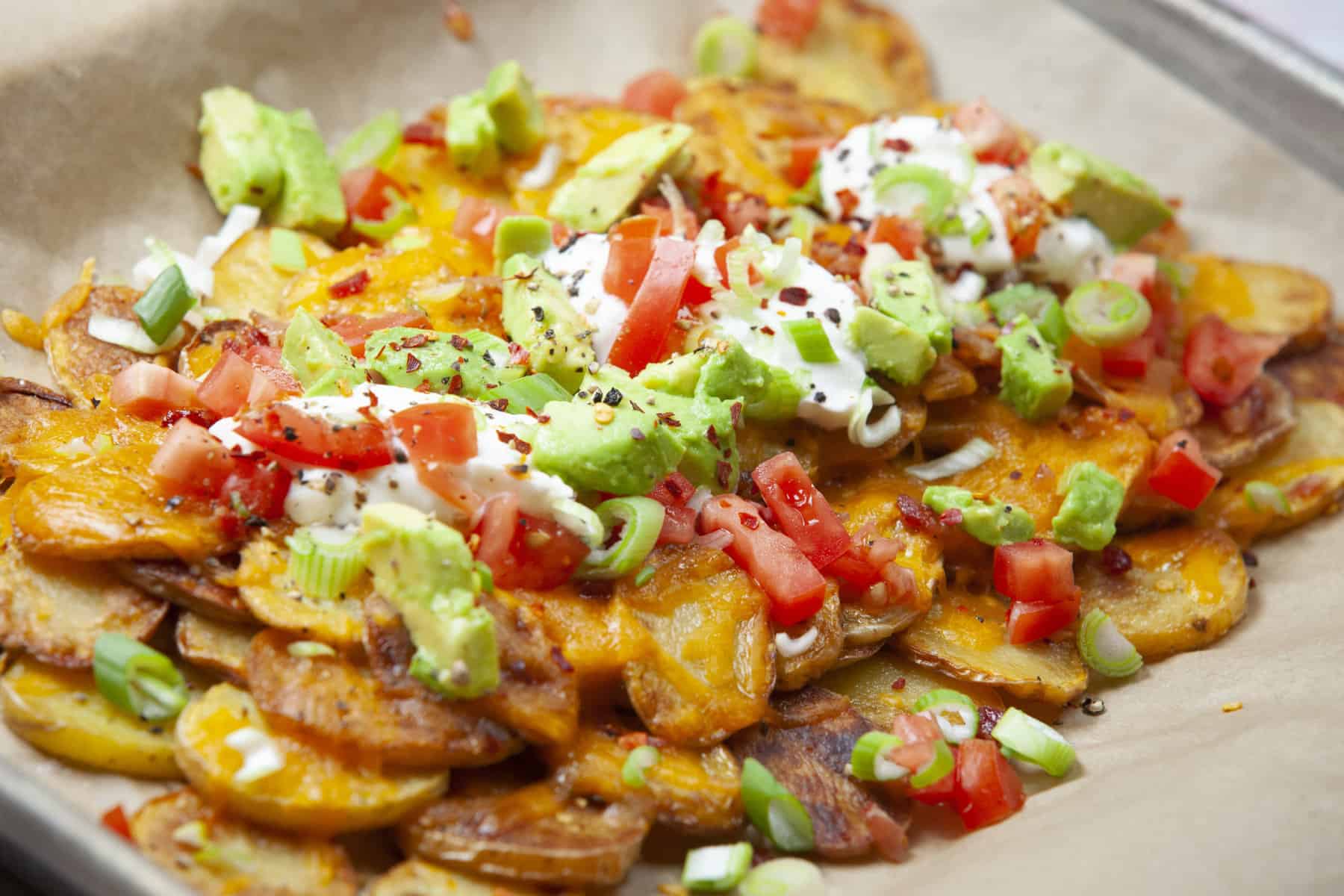 While we wouldn't label potato nachos as a health food, it may surprise you to find out the nutritional value of switching out tortillas for baked potatoes! First of all, potatoes are actually quite nutritious. It's only when we deep fry and slather them with oil and butter that they become unhealthy. Potatoes have nearly twice the amount of potassium than a banana, 45% daily recommended value of vitamin C, and provide a good source of vitamin B6.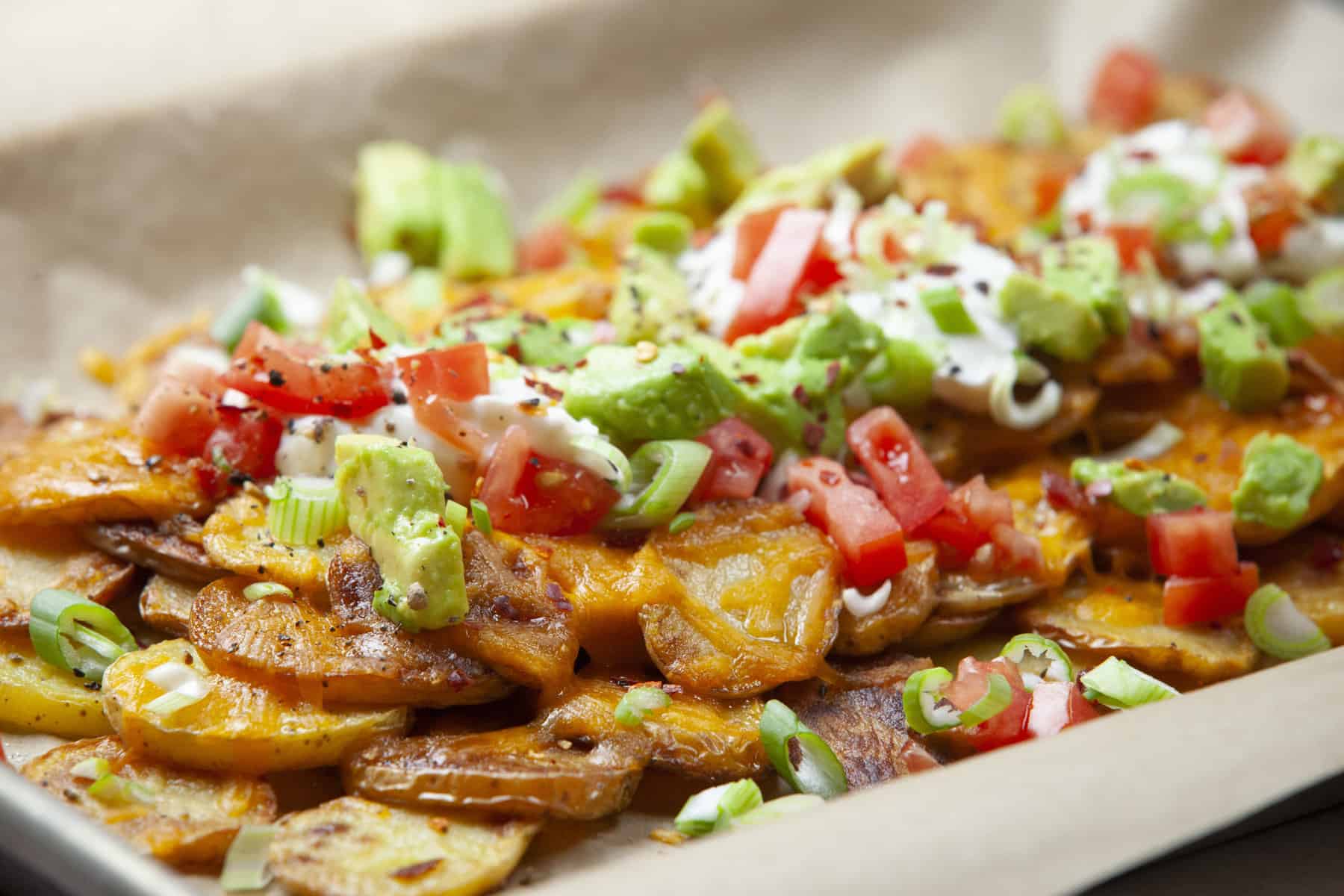 This all translates to health benefits like reducing risk of heart disease, regulating blood pressure, and promoting your immune system. If you think of fries as a "comfort food," it's actually not the deep fryer that does it! The B6 in potatoes naturally fight against things like depression and stress because it helps maintain neurological health. The carbs from the potatoes also help restore energy and enhance things like memory.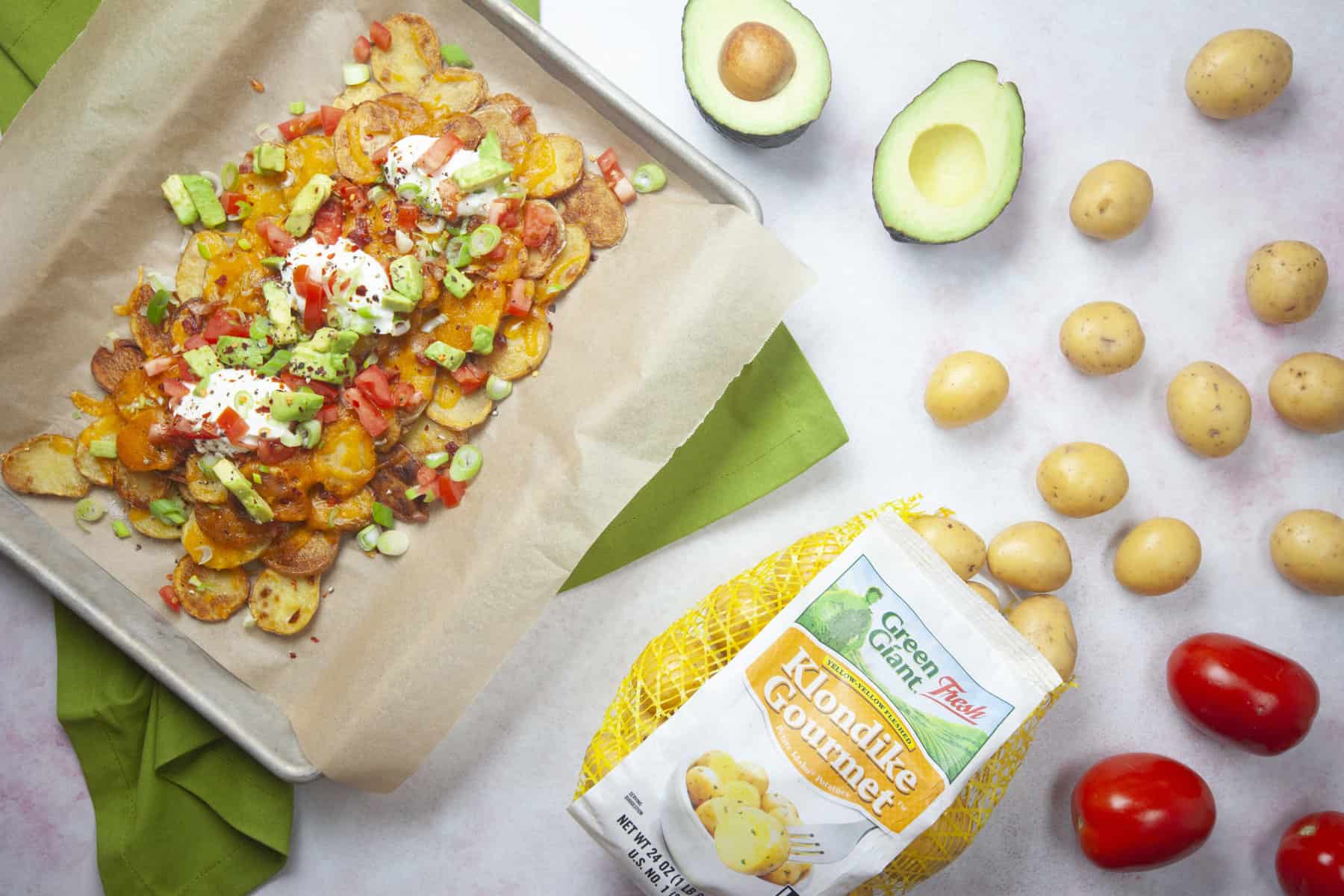 So, when choosing your vegetable, we know you'll want the best quality product available for both nutrition and taste. This is why we recommend Klondike Brands, specifically their mini gourmet potatoes for this recipe! Klondike Mini Gourmet® potatoes are literally known as the very best yellow potato available in the industry. The entire goal of Klondike Brands is to provide healthy and versatile options for individuals and their families!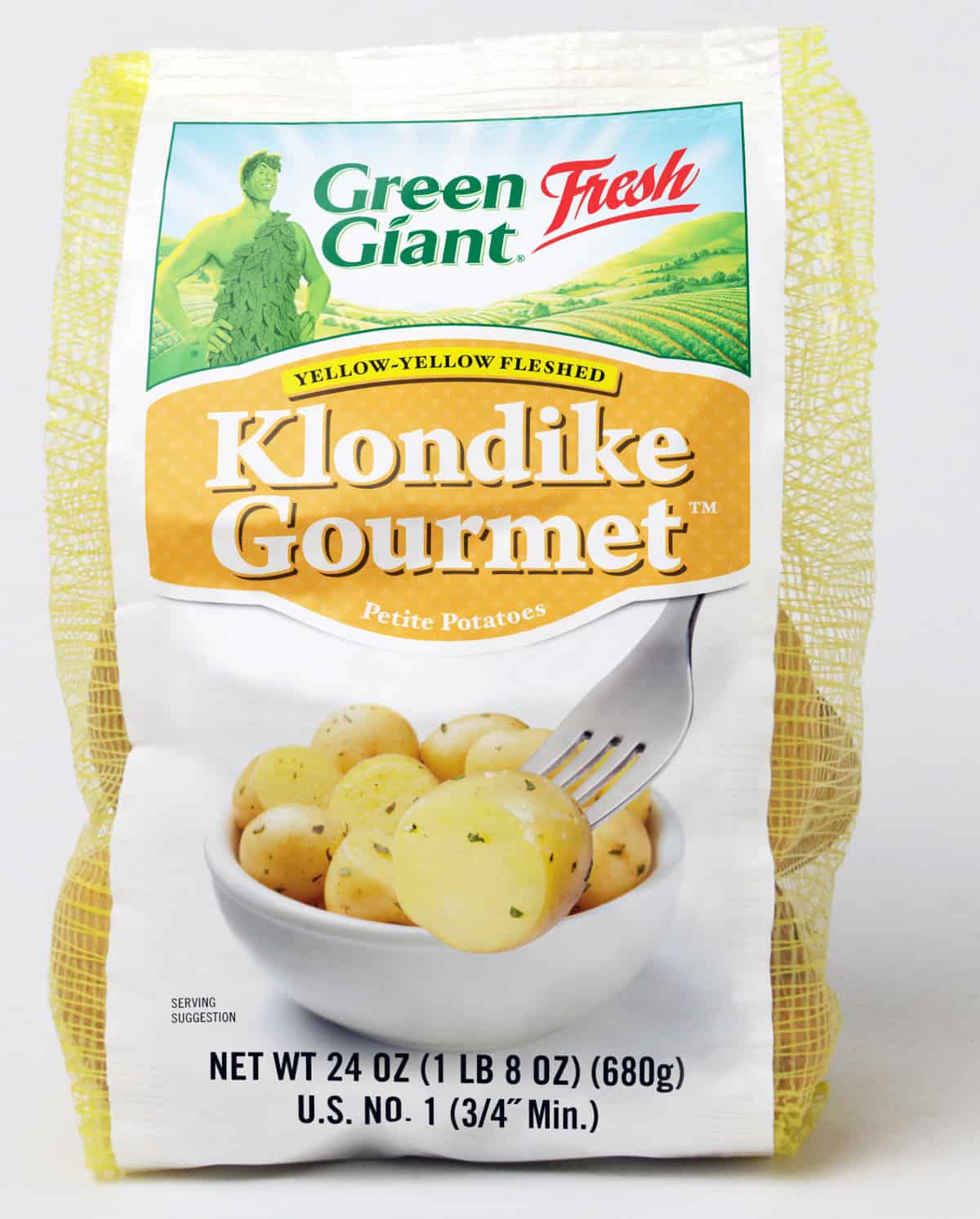 Now, imagine those tasty potatoes topped with cheese, bacon, tomatoes, scallions, and seasonings. Forget dinner guests, you'll probably want the entire pan for yourself! By adding extras like tomatoes and avocados, you're only increasing the nutritional value. Go ahead and dig in guilt free! After cutting the potatoes, the recipe only takes around 15 to 20 minutes.
Tip: Cut the potatoes thin and evenly, so they'll cook quickly and maintain the same texture throughout!
Loaded Potato Nachos:
1 bag Klondike Mini Gourmet® Potatoes, thinly sliced
2 tablespoons avocado oil
Pinch of sea salt
1/2 cup shredded medium cheddar cheese
1/4 cup bacon crumbles (optional)
2 tablespoons plain, whole milk Greek yogurt
2 scallions, diced
1 Roma plum tomato, seeded and diced
1/2 avocado, diced
Pinch of sea salt to taste
Fresh cracked pepper to taste
Red chili flakes to taste
Directions:
Preheat the oven to 350?. Thinly slice potatoes.
In cast iron skillet, heat 2 tablespoons avocado oil on medium high heat. Arrange sliced potatoes in cast iron pan in a single layer, season with sea salt and cook for 3 minutes each side or until desired golden brown. Remove from heat.
Line rimmed baking sheet with parchment paper. Arrange cooked potatoes on parchment like nachos. Sprinkle potatoes with cheddar cheese and place in a hot oven for 5 minutes or until cheese is melted.
Remove from the oven and top with bacon, Greek yogurt, diced scallions, tomatoes, and avocado. Season with a pinch of sea salt, fresh cracked pepper, and chili flakes to finish.

---