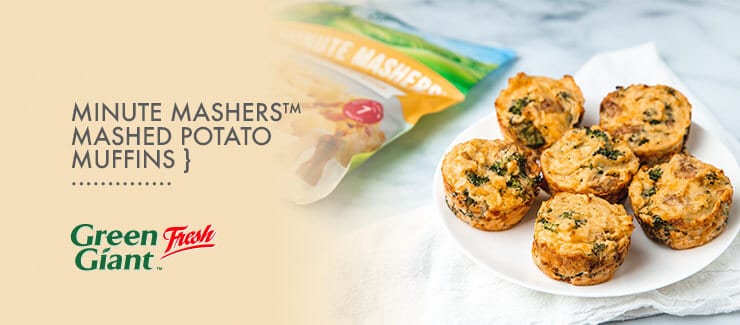 Do something today that your future self with thank you for – this could be something as simple as setting out your work-out clothes the night before, filling up your water bottle before you go to bed, or making a double batch of whatever you're having for dinner tonight to toss in the freezer. It's these simple little tasks that make tomorrow-you a much happier person! That's why we love this Minute Mashers™ Mashed Potato Muffins recipe...it's a quick and easy side-dish (so quick that you can make it in just a few minutes) and it keeps well in the freezer for those times when you're like, "Yesterday-me did not plan for today-me." And we all have those days!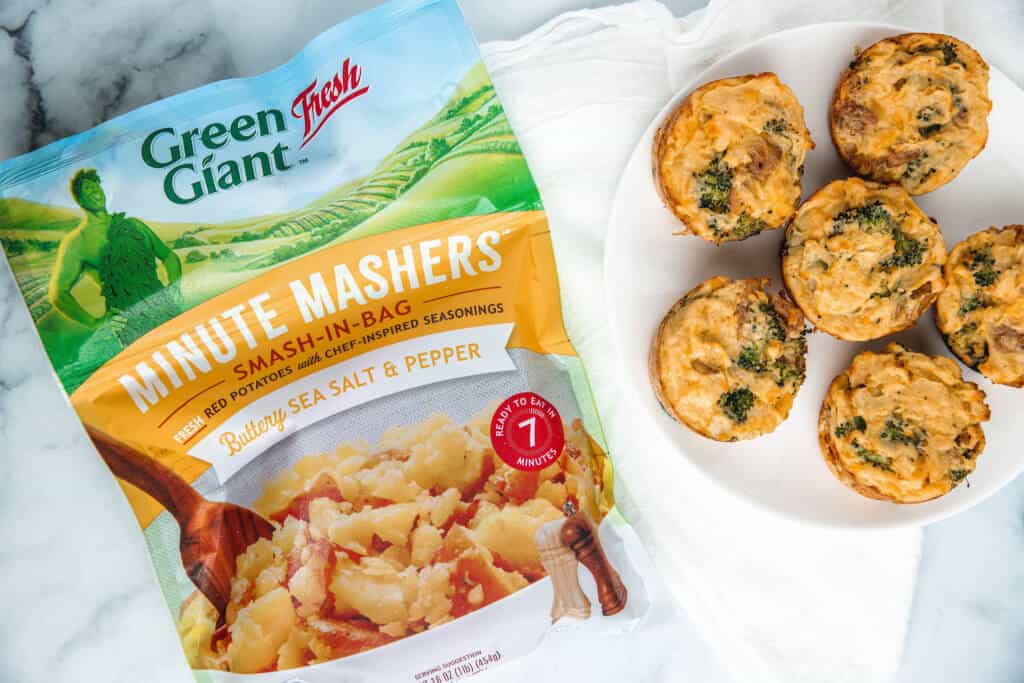 What makes this side so quick and easy? The answer is simple – Minute Mashers™ from our friends at Green Giant™ Fresh. Mashed potatoes were never easier...no pots and pans, no extra ingredients, no waiting for water to boil! Everything comes right the in the bag: real, whole, skin-on Green Giant™ Fresh potatoes, chef-inspired seasonings, and real butter. And none of the fake stuff!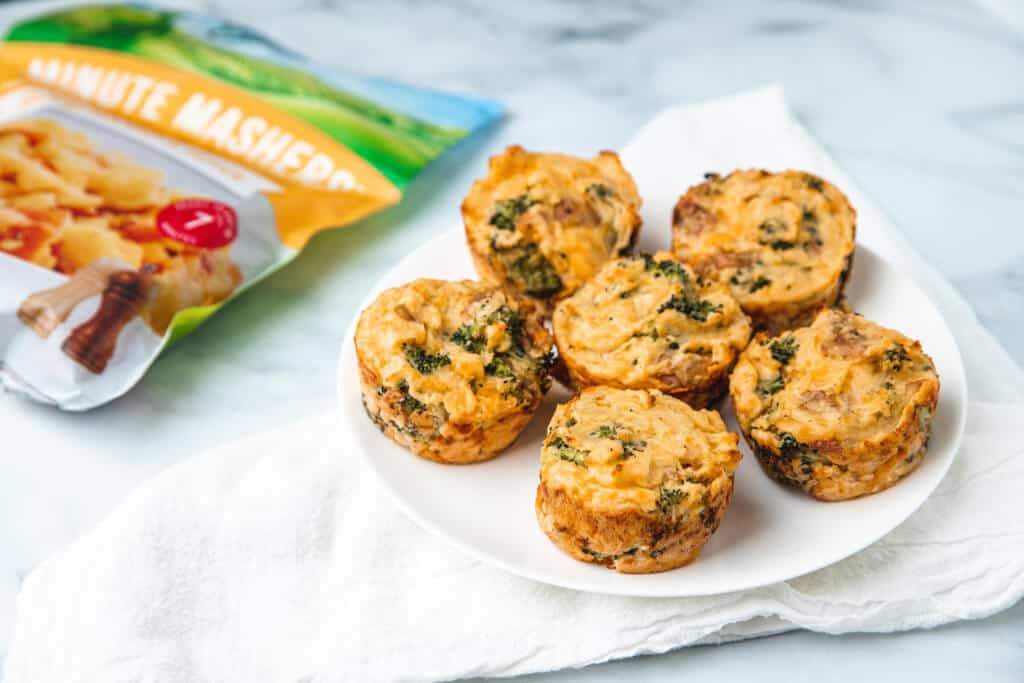 Just pop the whole bag in the microwave for 7 minutes and let Minute Mashers™ do their thing. Then, with oven mitts (because they will be hot!), remove the whole bag from the microwave and you mash and smash to the consistency or texture you like. If you want your mashed potatoes extra chunky, then a light smash will do. More smooth consistency and texture? Then, just mash and smash away! Transfer to your dinner plate and your hot and healthy side dish is complete.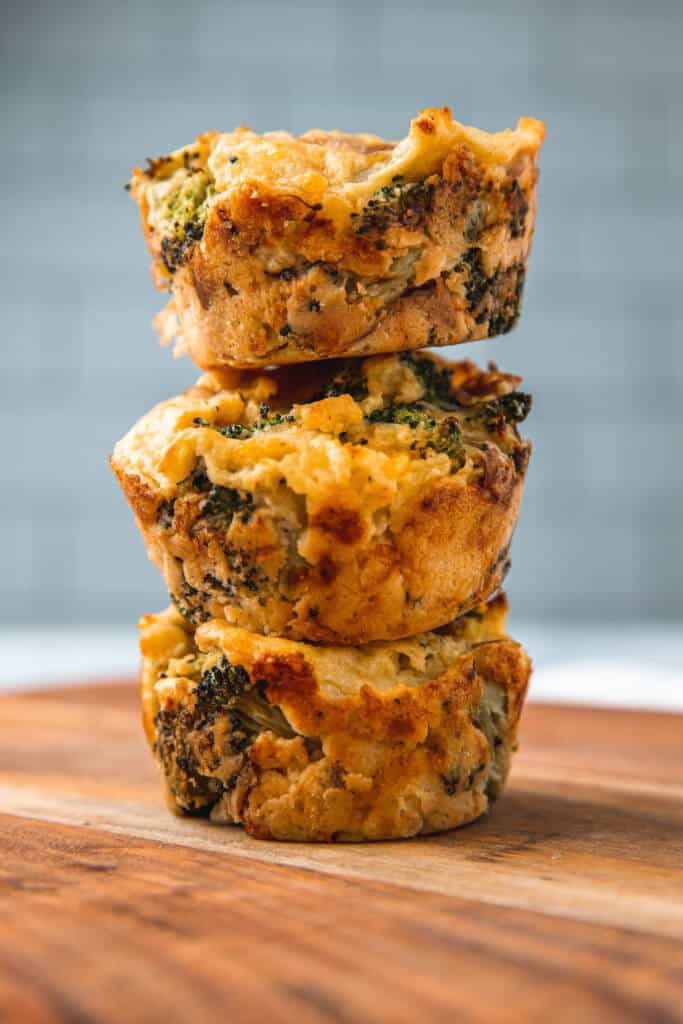 As always, this recipe is customizable! Here's a few ways to change it up:
Veggies: Not into broccoli? Try other vegetables like bell peppers, peas, cauliflower, or corn. Just make sure you pre-cook the veggies to remove some of their water content.
Cheese: Use any shredded cheese you like. Try spicing it up with a little pepper jack!
Double-It-Up: Make a double batch of this recipe and store extras in a freezer-safe container. Microwave or bake until warm again!
Kid-friendly: Kids love this recipe! And it's a great way to get the littles to eat more veggies, too. Just add their favorite vegetables (or mash them up to 'hide' them in the mashed potatoes – they'll never know!).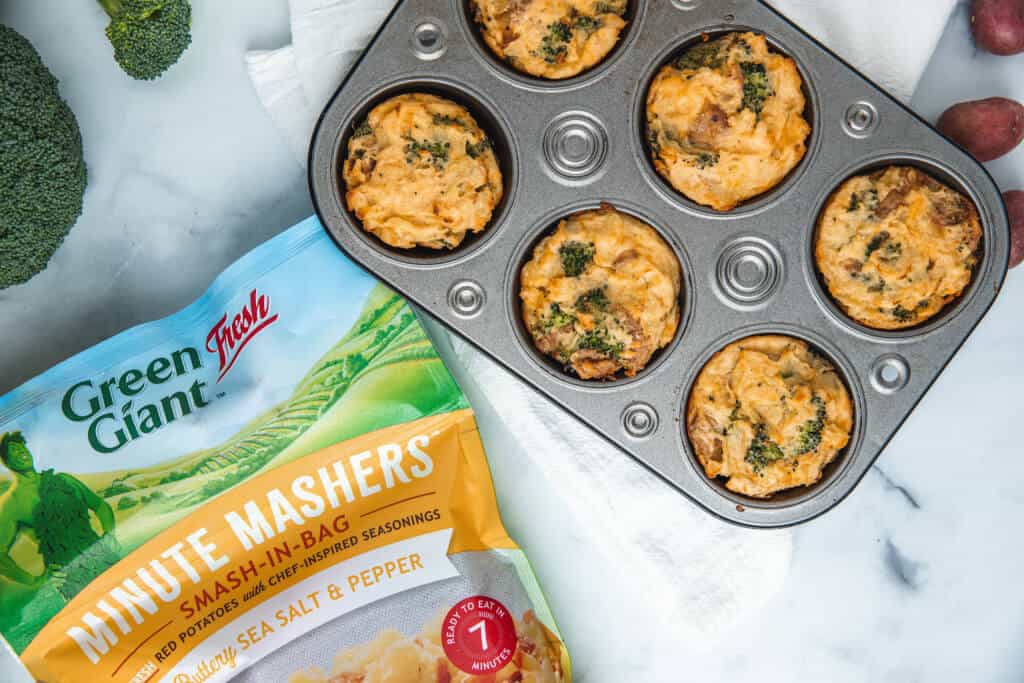 We love to see your recipes! Share photos of how you made these Minute Mashers™ Mashed Potato Muffins and don't forget to tag us and Klondike Brands potatoes on social media! Happy Mashing!

Minute Mashers™ Mashed Potato Muffins:
Ingredients:
1.5 cups Buttery Sea Salt & Pepper Minute Mashers™
1 cup steamed broccoli, chopped into small florets (or other vegetable of your choice)
1/2 cup shredded cheddar cheese
1 egg
Salt & Pepper to taste
Directions:
Preheat oven to 400F.

Cook Minute Mashers in the microwave according to package instructions. Mash them well with oven mitts to create creamy mashed potatoes.

Add creamy Minute Mashers™, shredded cheddar cheese, and egg to a bowl and mix to combine. Fold in steamed broccoli.

Note: steam broccoli in the microwave by adding raw chopped

broccoli florets to a microwave-safe bowl with two tablespoons of water. Cover with plastic wrap and microwave for two minutes or until broccoli is just fork-tender.

Spray a muffin tin with nonstick spray and scoop heaping 1/4 cup of the mashed potato mixture into each muffin tin. Using the back of a spoon or bottom of a measuring cup, push mashed potato muffins down into the muffin tin (see video for example).

Bake for 20 minutes or until mashed potato muffins are golden brown on top. Enjoy!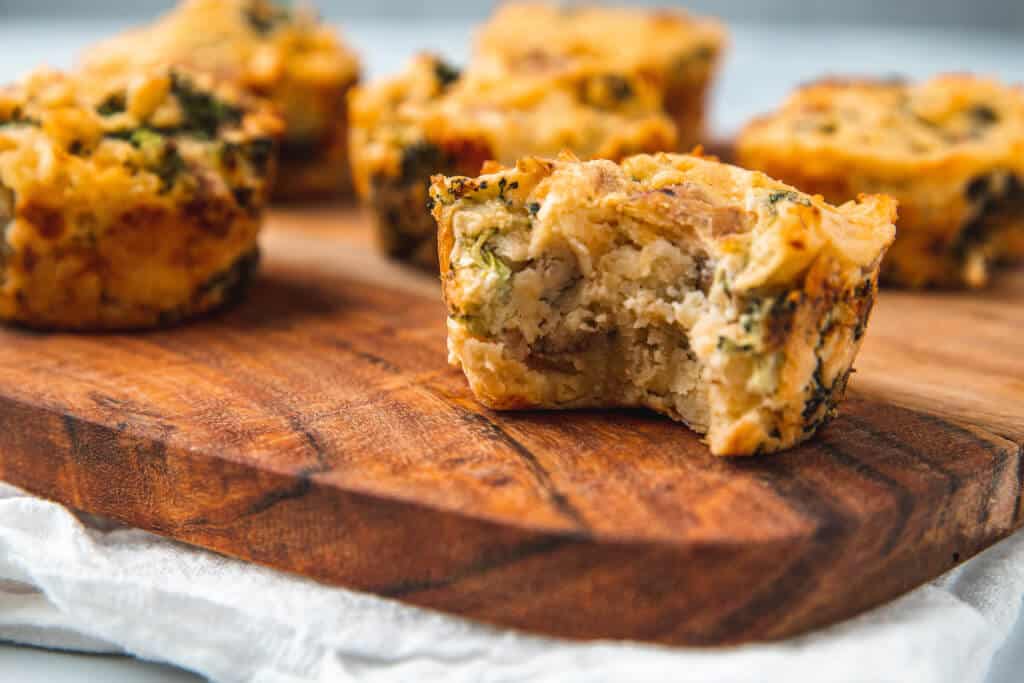 Servings 6.0 | calories 119 | Total Fat 7g | Saturated Fat 4g | Monounsaturated Fat 1g | Cholesterol 47 mg | Sodium 216 mg | Potassium 309 mg | Total Carbohydrate 9g | Dietary Fiber 1g | Protein 5g | Vitamin A 1% | Vitamin C 34% | Calcium 10% | Iron 4%

---